5 Furniture Brands from Spain You Should Know: BD Design: 50 years of Iconic Design
February 27, 2023
/
/
Comments Off

on 5 Furniture Brands from Spain You Should Know: BD Design: 50 years of Iconic Design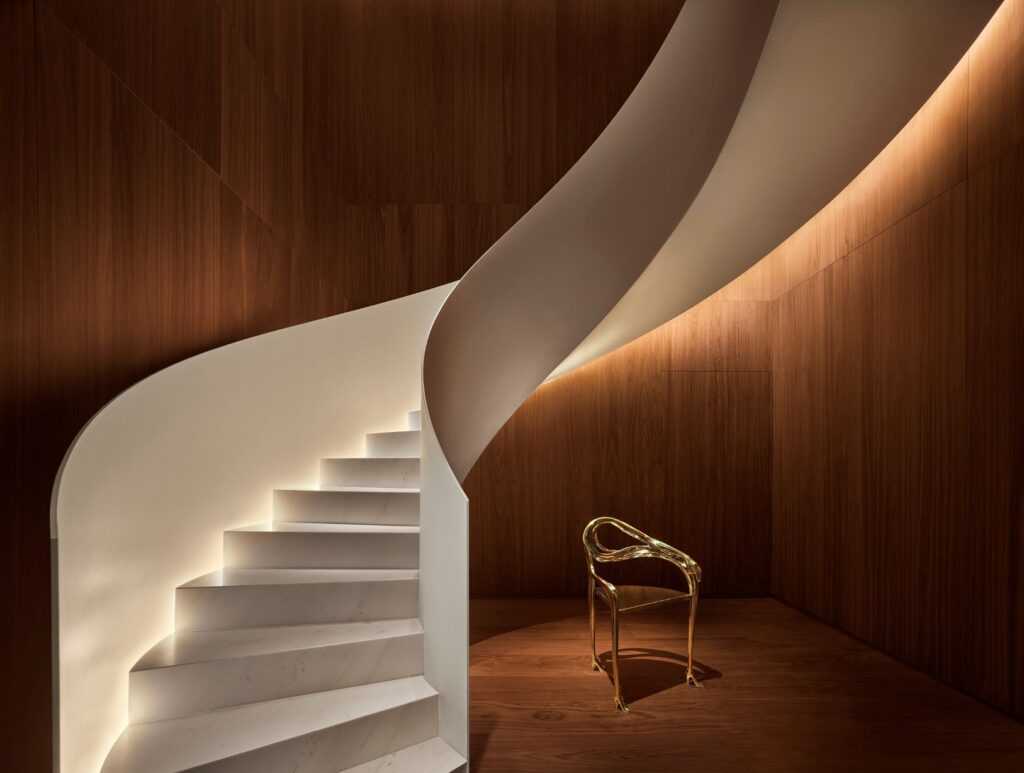 Barcelona Design (B.D) was founded in 1972 by a group of young architects and designers from Barcelona. Pep Bonet, Cristian Cirici, Lluís Clotet, Oscar Tusquets, and Mireia Riera, with the initial support of Oriol Regàs, sought total creative freedom in producing and marketing furniture and other objects for their projects, a novel business model at the time for companies in the sector.
The back story is interesting. BD was born at night, between drinks, on tables next to the dance floor of a famous disco in Barcelona that was a refuge for counterculture during the last years of Franco's rule. The place was called Bocaccio. Writers and artists of music, film, photography, and life met there; a group of intellectuals collectively known as the Gauche Divine. Among them were architects Pep Bonet, Cristian Cirici, Lluís Clotet, Oscar Tusquets, and interior designer Mireia Riera, who worked together under the name of Studio PER. Design in Spain had yet to be uncorked in 1972. Oriol Regás, the organiser of the events, provided the music. Encouraged by their success, he created a record label called Boccacio Records and Bocaccio Films, a film production company.
Since those heady times, the firm has used the skills of designers, artisans, and industrialists to create classic, iconic, and irreverent pieces, sold in more than 60 countries and the best design stores and art galleries. With roots in the architectural world and the contract sector, the studio caters to the needs of the most avant-garde interior design and architecture studios for projects that have included offices, hotels, restaurants, and public spaces.
Some of the pieces in its catalog are limited editions under the BD Art Editions label. These include the iconic designs of Salvador Dalí and Antoni Gaudí and future classics by contemporary artists, such as Alessandro Mendini and Jaime Hayon.
Creativity, quality, and special editions are the hallmarks that make the brand stand out. "Upon reaching our first 50 years, we still have that crazy streak we had in the beginning. We want to keep on dancing, to continue being different, to combine art with functionality and craftsmanship with technology, and to offer unique pieces with a strong personality."
BD Art Editions
Leda Sculpture Armchair by Salvador Dali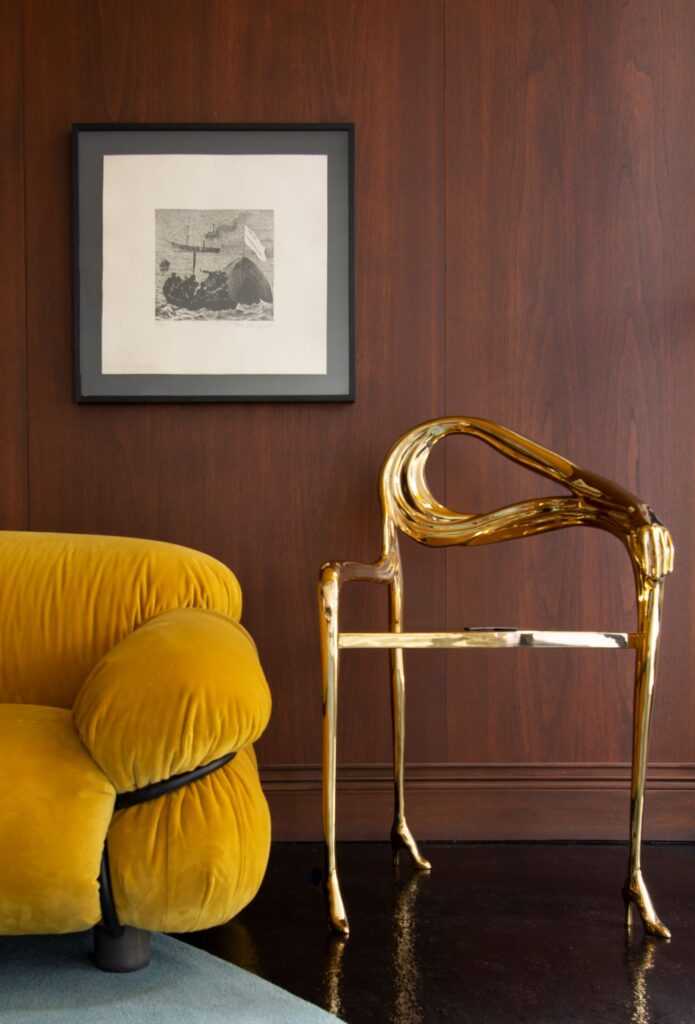 Modeled on the chair in Salvador Dalí's painting, Femme à tête de roses (Woman with a Head of Roses) (1935), the sculptural Leda chair is faithful to every detail in the painting. Going beyond purely pictorial art, Dali applied art to varied disciplines, including furniture design, and worked with acclaimed furniture designer and decorator Jean-Michel Frank.
In the 1990s, a team of experts, led by Oscar Tusquets and which included sculptor Joaquim Campsset, set out to bring to life the chair that Dalí had sketched for Jean-Michel Frank. They took a cue from Dalí's concept that a chair "can be used even to sit on, but only on one condition: that we sit uncomfortably." It does provide seating, but at its essence, the Leda, with its three legs and heavy structure of solid brass, is more of a work of art than a functional piece of furniture.
Batlló Bench by Antoni Gaudí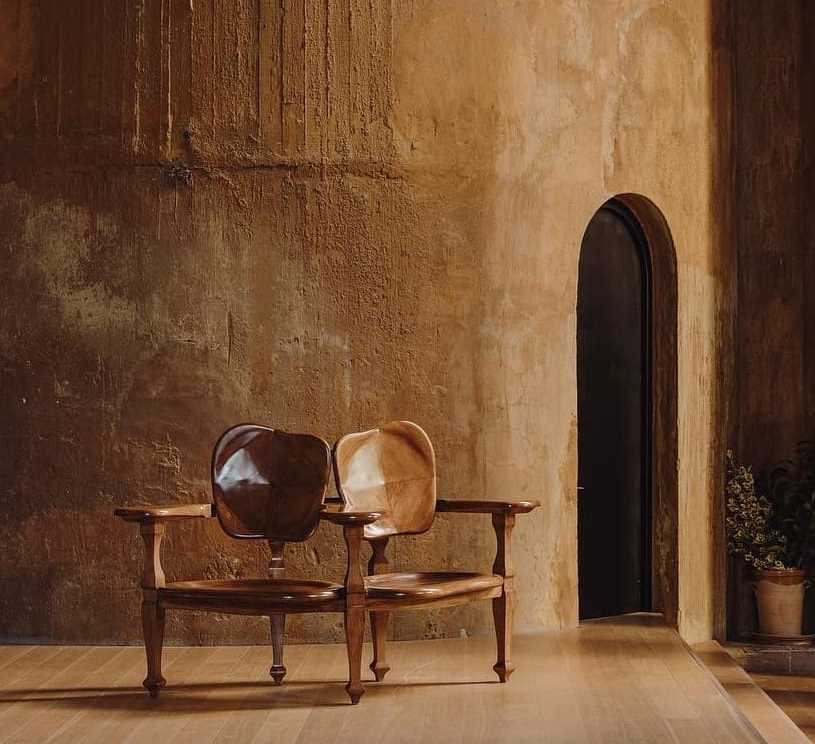 In contrast with the general passing out of fashion that occurred with many of the Modernista furniture pieces, those designed by Gaudí are still as modern today as they were when he first conceived them. In 1906, Gaudí finished work on the Casa Batlló, a typical urban house on Barcelona's famed Passeig de Gràcia, which he transformed into one of the most outstanding buildings in the city. His multidisciplinary approach to architecture led him to design the furniture and decorative elements that would form part of the building.
The admiration felt by contemporary designers for the furniture Gaudí designed did not go unnoticed by BD, the first company to rescue them from history. BD embarked on its serial production using traditional art and craft techniques and the same materials, solid oak, to reproduce the rich details of the originals.

The Batlló bench is numbered and accompanied by a certificate certifying that it's faithful to and an exact reproduction of Gaudí's original design. The Batlló bench is numbered and accompanied by a certificate certifying that it's faithful to and is an exact reproduction of Gaudí's original design.
Gaulino Chair by Oscar Tusquets Blanca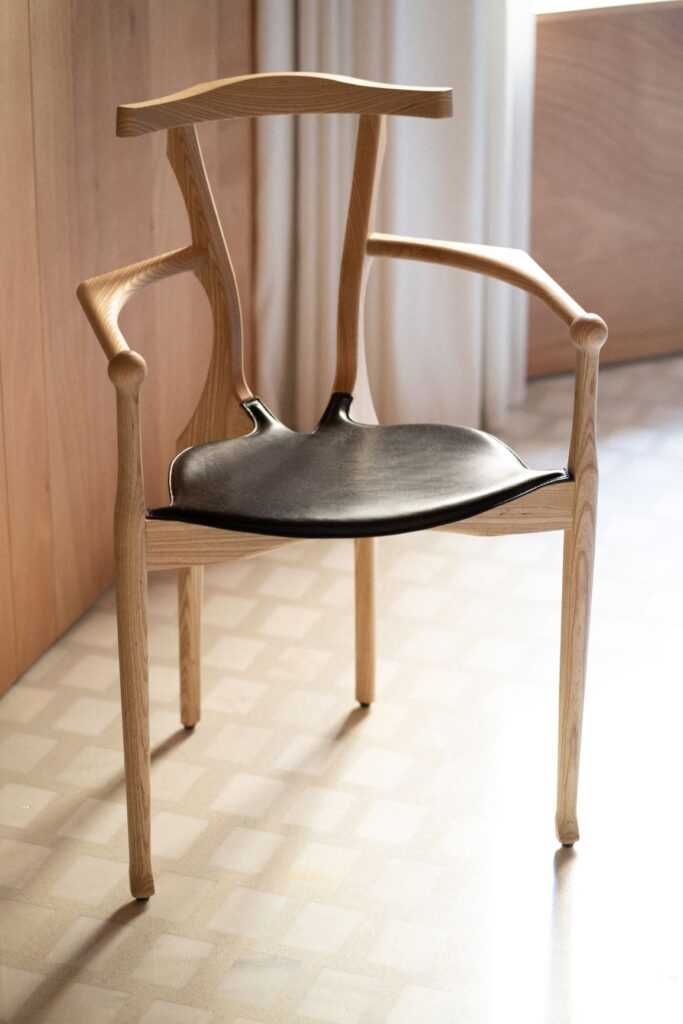 Oscar Tusquets Blanca designed the Gaulino chair in 1987, which BD reissued and improved on in 2010. Although it appears completely handmade, it was the designer's first truly industrial project in wood. He designed it to fit the machines that could make the turns on the legs.
It is in effect a slender hand-carved sculpture. Some have considered it a reflection of Tusquet's admiration for Salvador Dalí. However, when Tusquets saw the finished piece, he perceived that the obvious influences came from Antoni Gaudí and Carlo Mollino, an Italian designer of the 1950s, and named it Gaulino. Produced in a limited edition of 20, the now iconic chair has been the recipient of prestigious awards for design.
The structure and backrest are in solid natural ash and the seat is upholstered in natural leather painted with natural dyes.
Tiger Art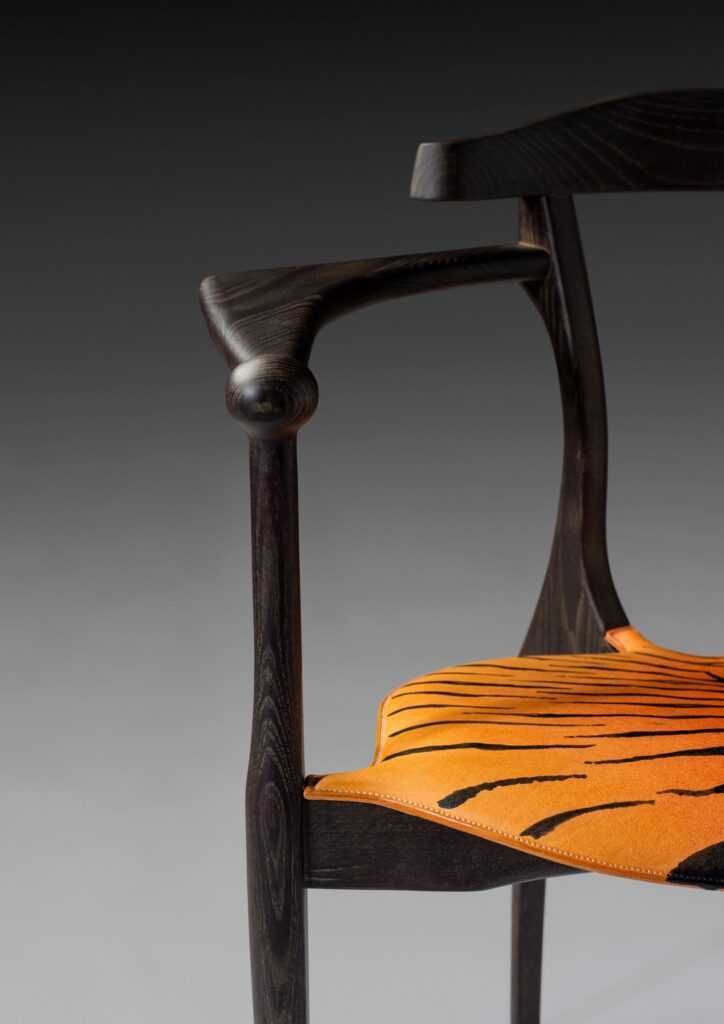 With his interpretations of a tiger's skin, this edition of the Gaulino celebrates both BD's 50th Anniversary and the Year of the Tiger in the East. Made of ash, the frame is stained and varnished to reveal the natural grains of the wood.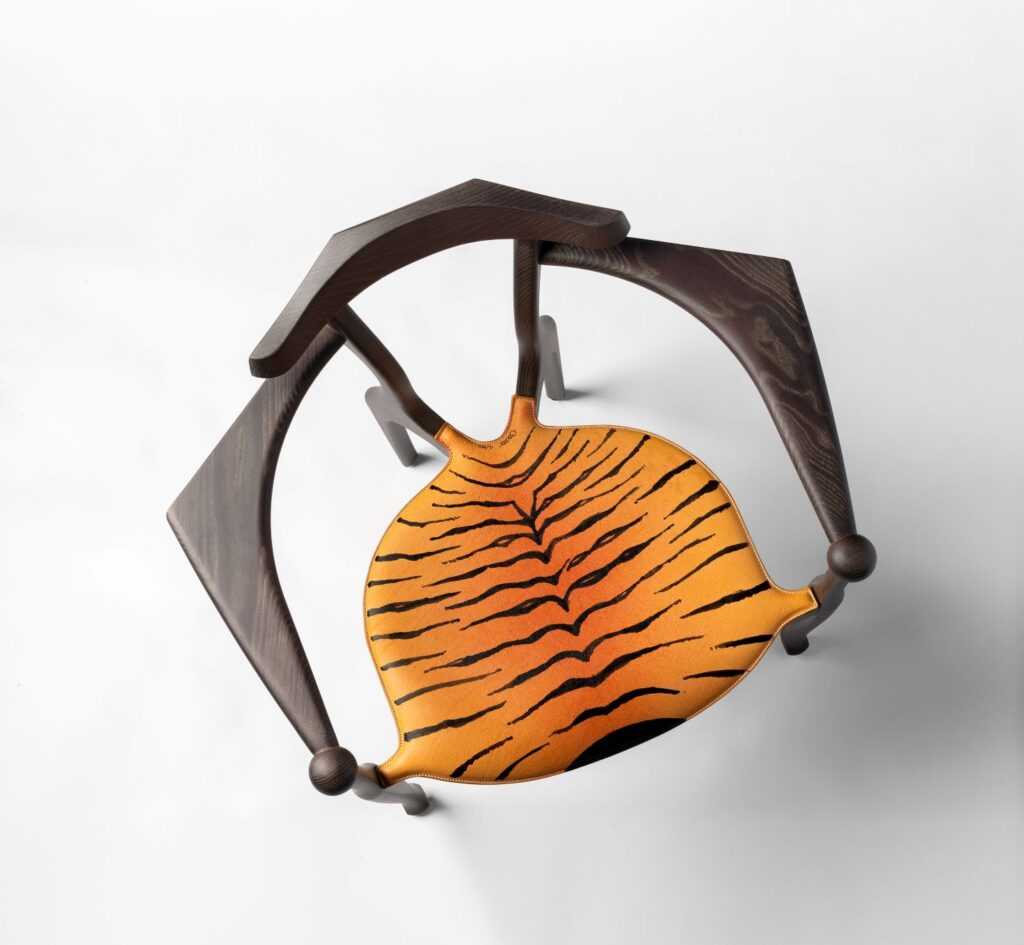 The Tiger Art is a limited edition of 50 chairs each of which Tusquets hand-painted.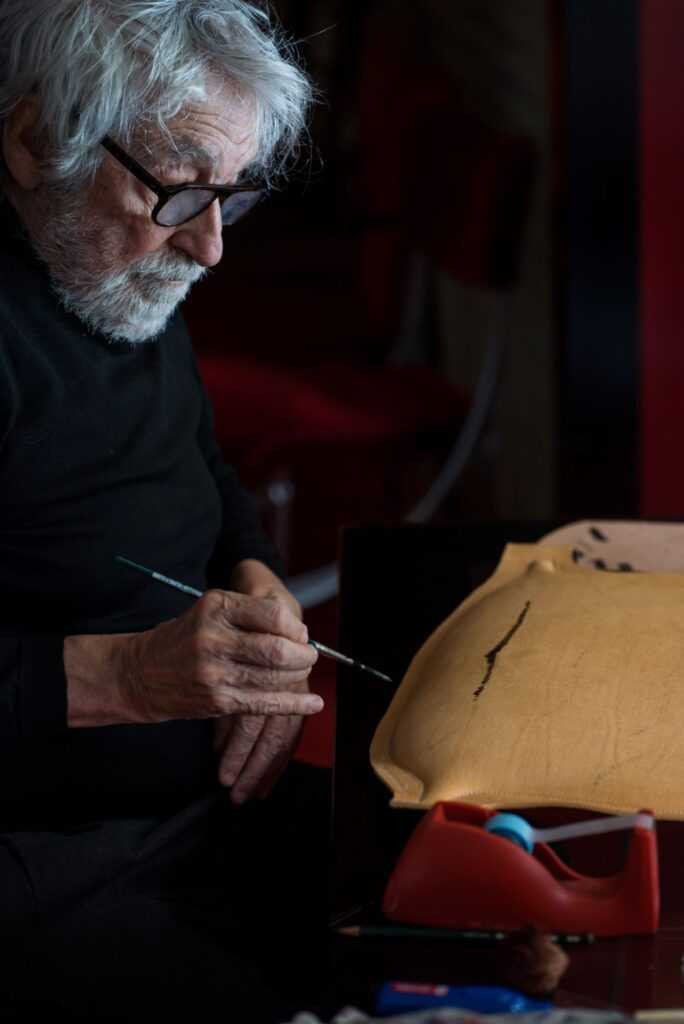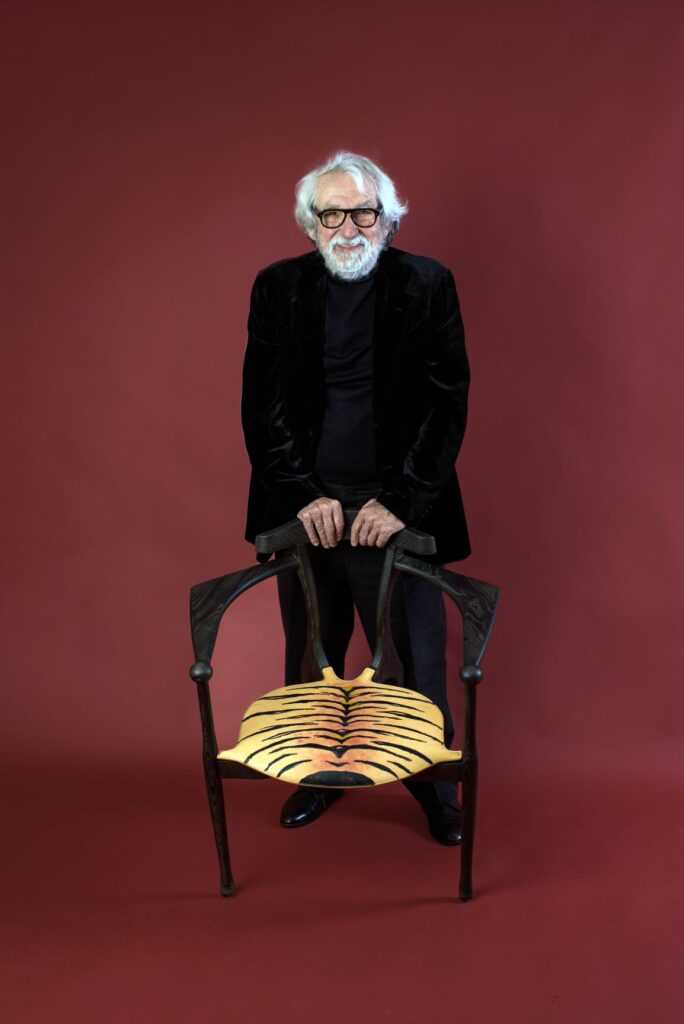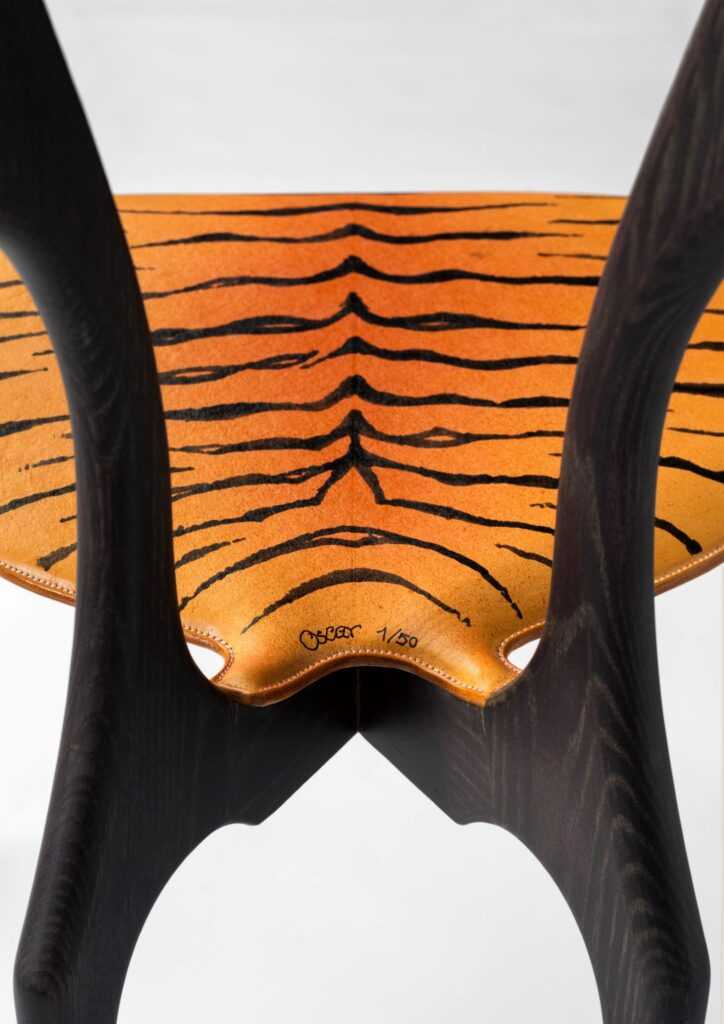 Main Catalogue
Tout Va Bien Cabinet by Antoine+Manuel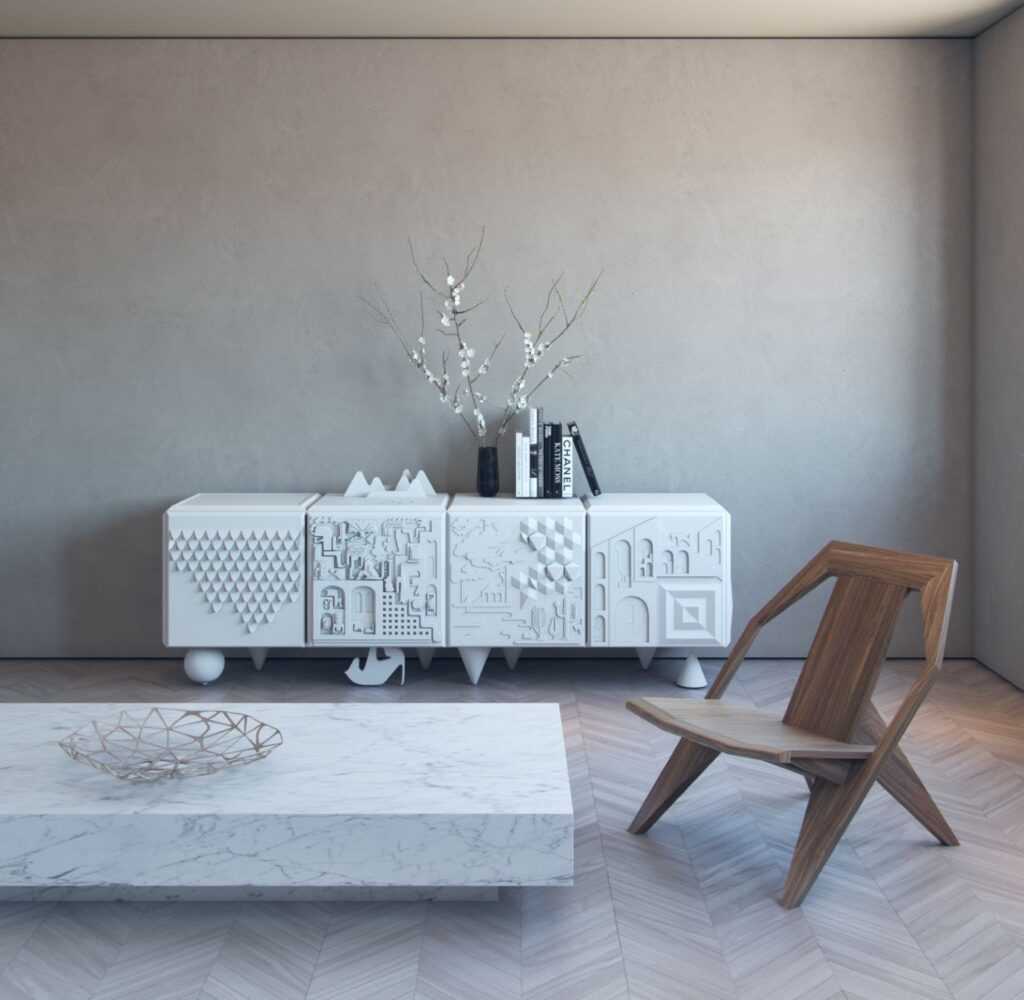 Designed by Manuel Antoine Audiau and Manuel Warosz, who head the studio Antoine+Manuel, this cabinet is an unexpected mixture of applied arts, hieroglyphic language, contemporary graphics, fantasy, and optimism. Produced with the quality of yesteryear with here-and-now technology, it is available in white or grey graphite.
Multileg Cabinet by Hayon Studio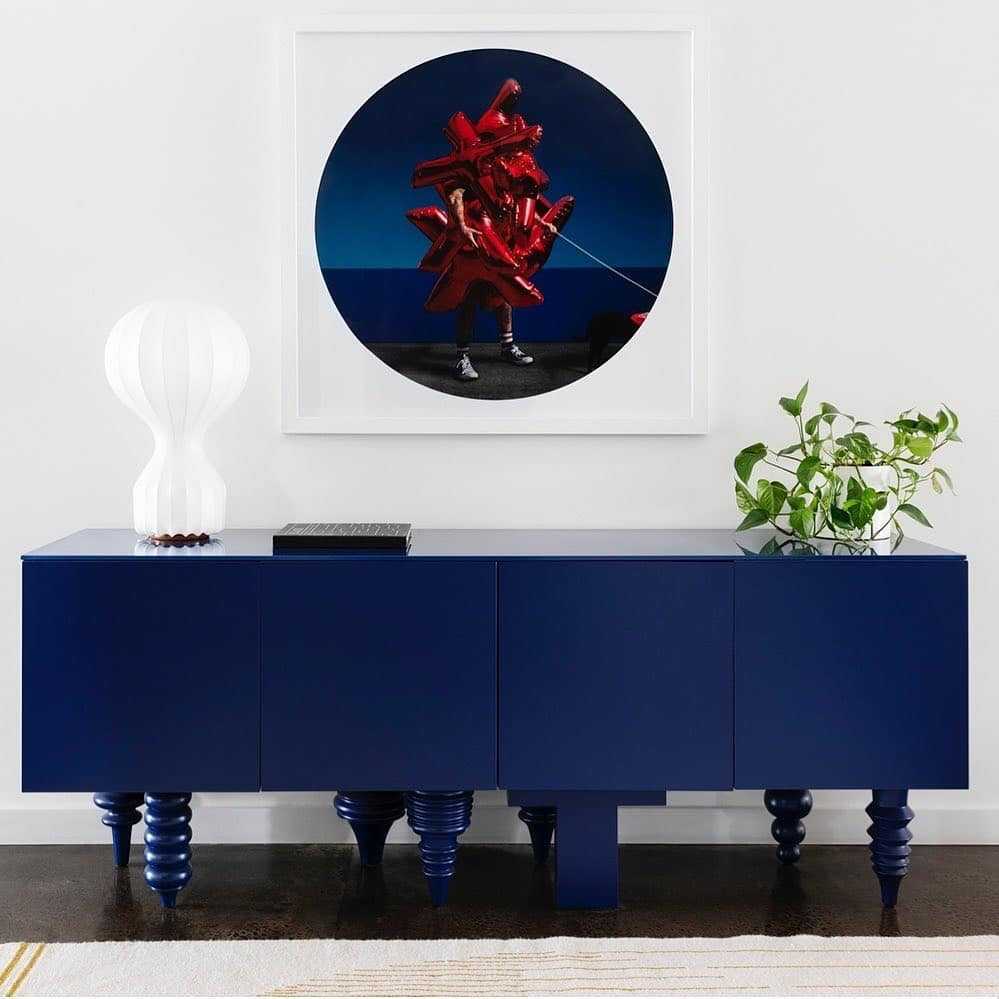 The Multileg cabinet by Spanish design superstar Jaime Hayon who heads up Hayon Studio is a piece of modular multipurpose furniture with a dozen different leg designs to allow for multiple configurations.
Hypóstila Shelving by Lluis Clotet and Oscar Tusquets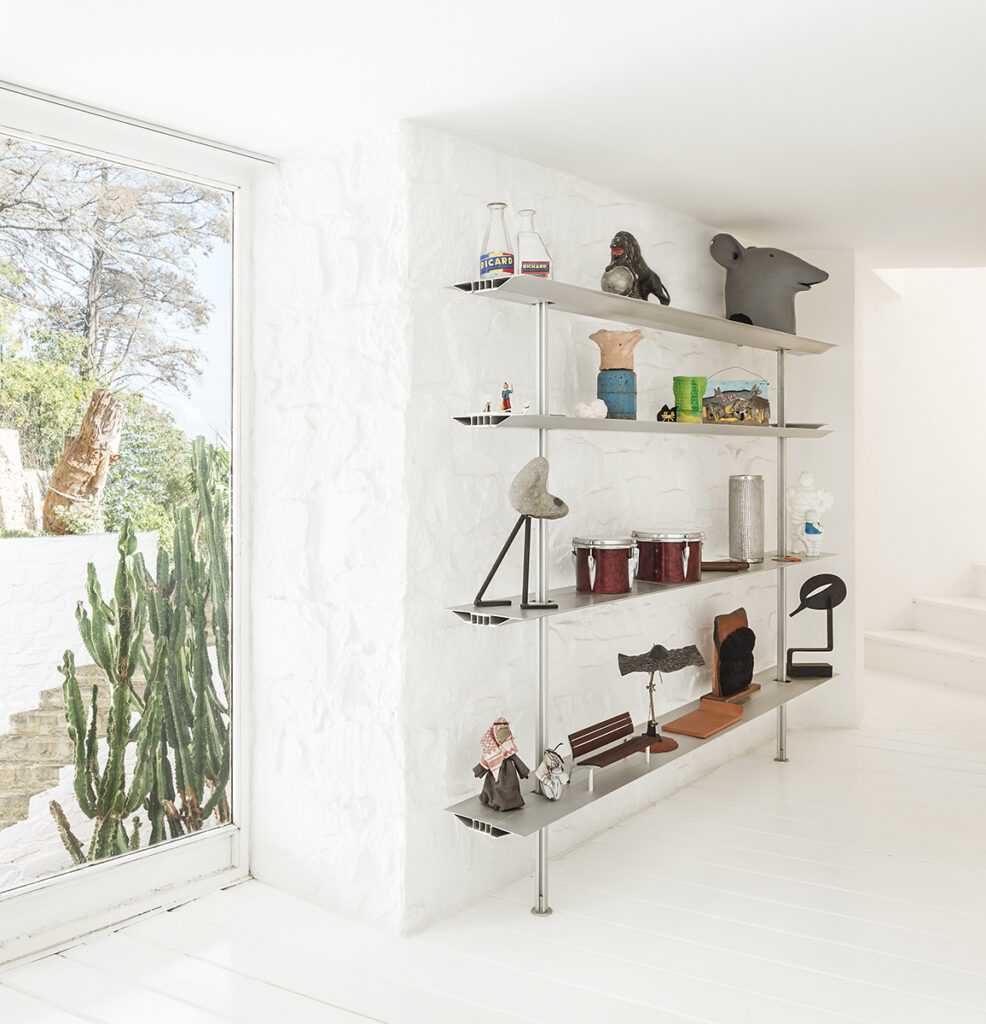 Designed in 1979 by Lluis Clotet and Oscar Tusquets, the Hypóstila supports substantial loads while having a minimum profile. Constructed of aluminum and brushed anodized silver, the elements can be configured to the needs of users. The Hypóstila won the Golden and Opinion Delta Award in 1980. It is also available in black.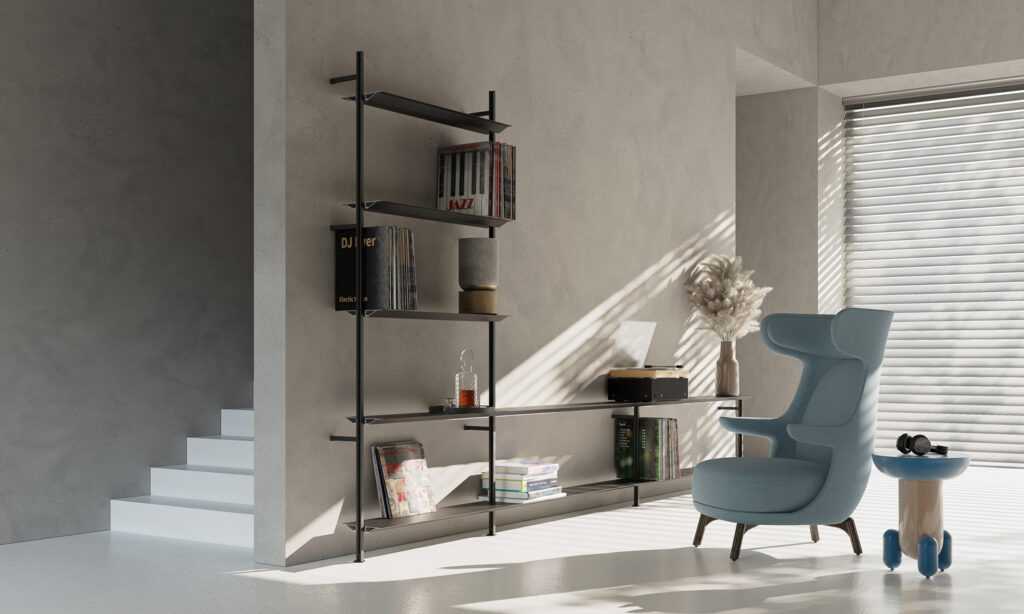 Decor
Olvidada lamp by Pepe Cortés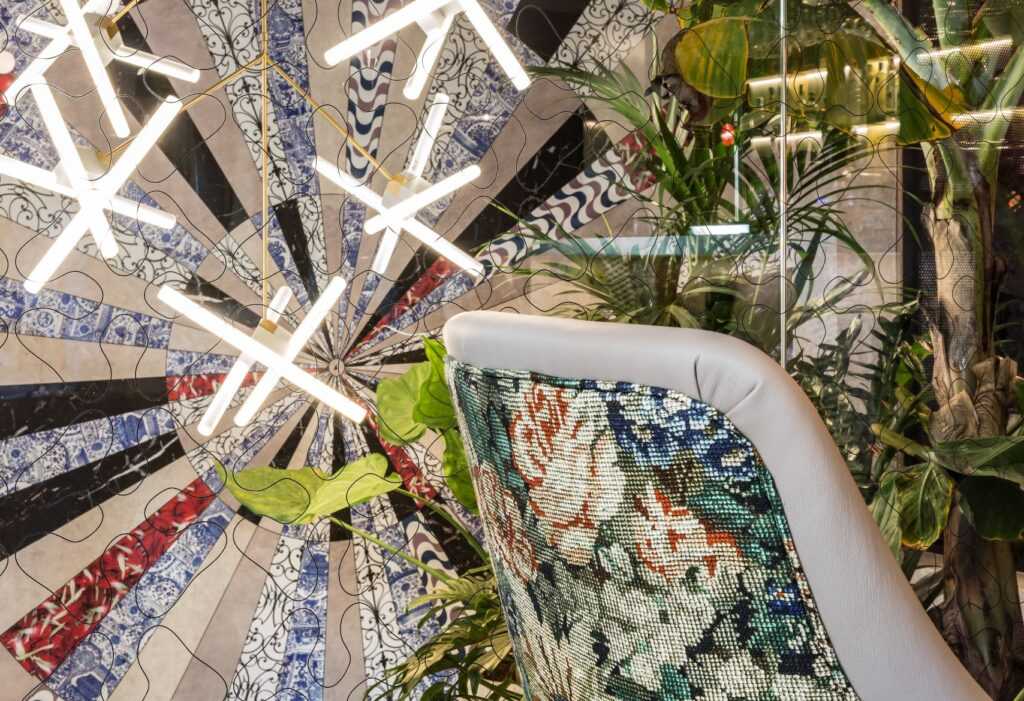 In 1976, Pepe Cortés designed the Olvidada lamp, but never put it into production. Forgotten until BD recuperated and put it into production in 1984, its name, Olivdada, which translates into forgotten, bears witness to this history. Almost 40 years after it was put into production, it remains as current as when it was first designed.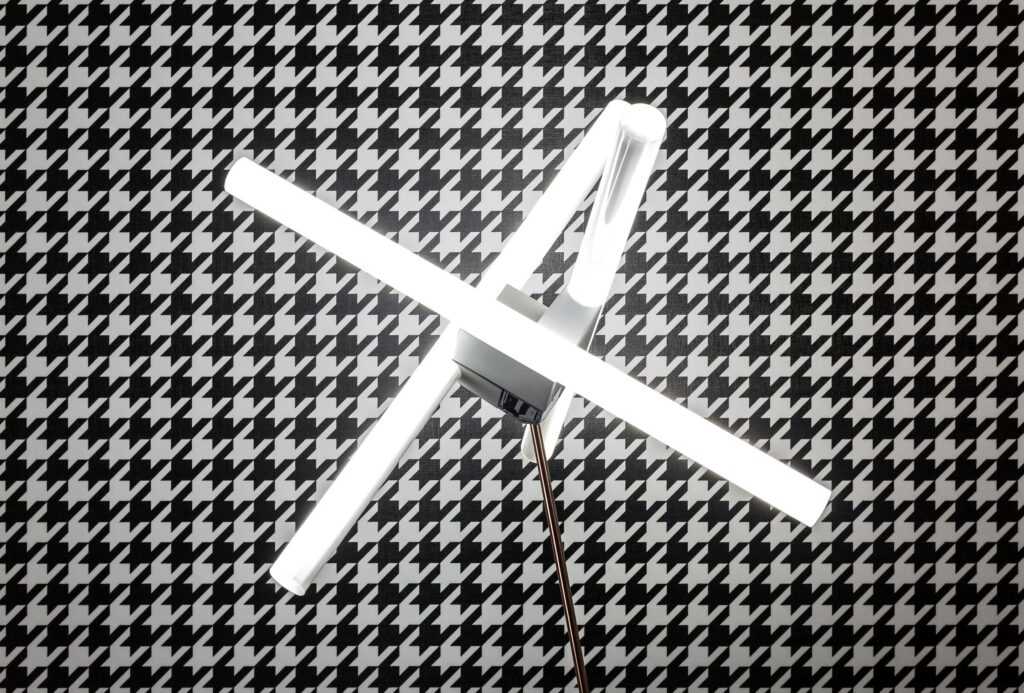 Shiva Vase by Ettore Sottsass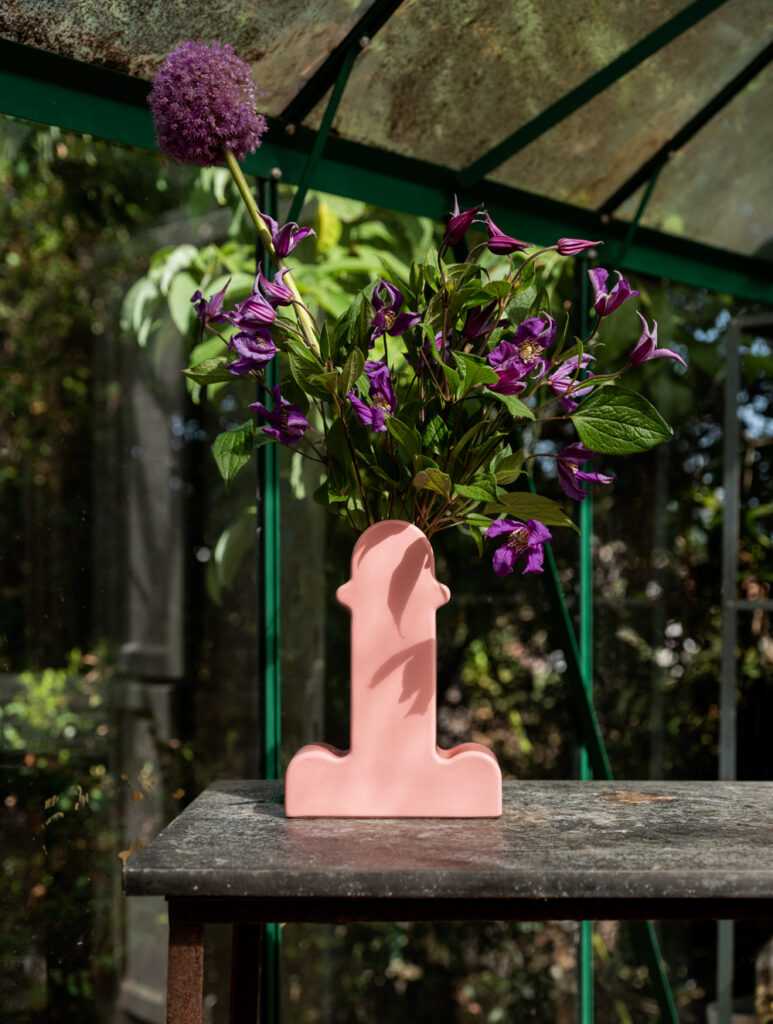 Designed by the influential architect and designer Ettore Sottsass, the pink-glazed Shiva Vase has been in production since 1973 and has become one of the company's signature pieces. Sottsass designed the vase when traveling to Barcelona to meet up with a beautiful Catalan woman with whom he had fallen in love. The Memphis design movement, of which he was a leading figure, would not appear on the scene for another ten years, but when he designed it, he had been visiting India for a decade and this piece owes a great deal to Indian culture. As he stated:
"I continue to produce small, small, small architectures, such as this ceramic piece, for example; a little like monuments, a little like tombs, a little like the abandoned temples of the gods, a little like the ruins of the ancient and unknown civilization in which something –they say– was known; it is said that they understood the axes, the curves, the intersections, perhaps even the causation of the courses of the cosmic bodies, along which each day slide the private vertices of the atoms that make up our fragile flesh and blood".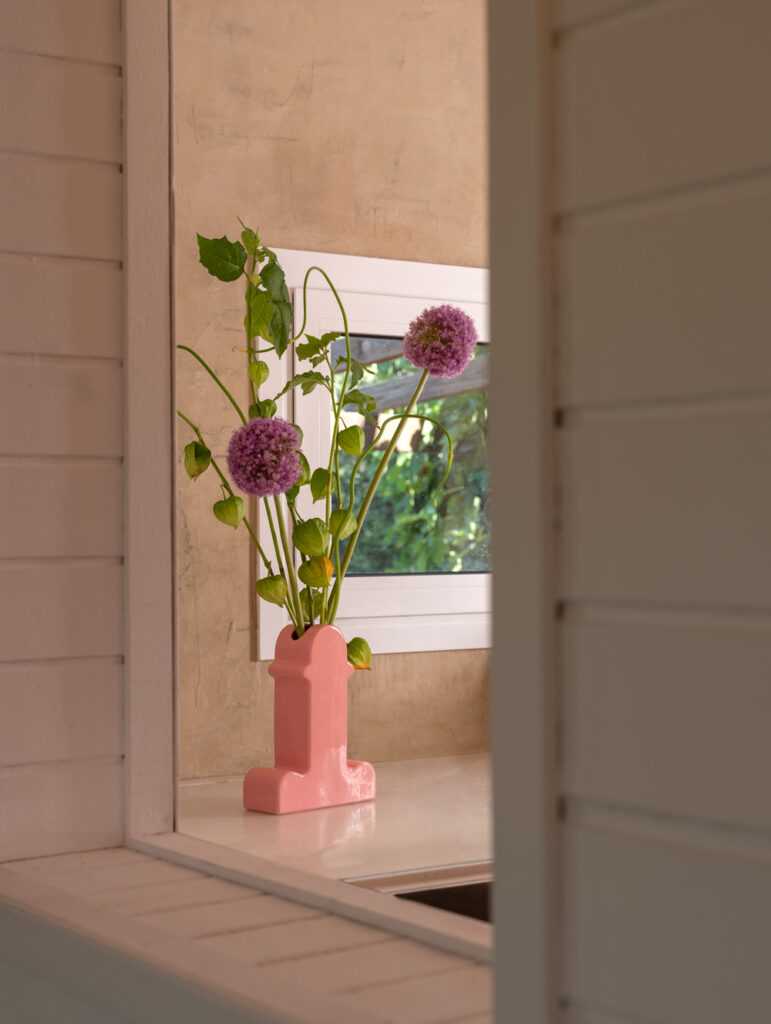 Explorer Vase by Jaime Hayon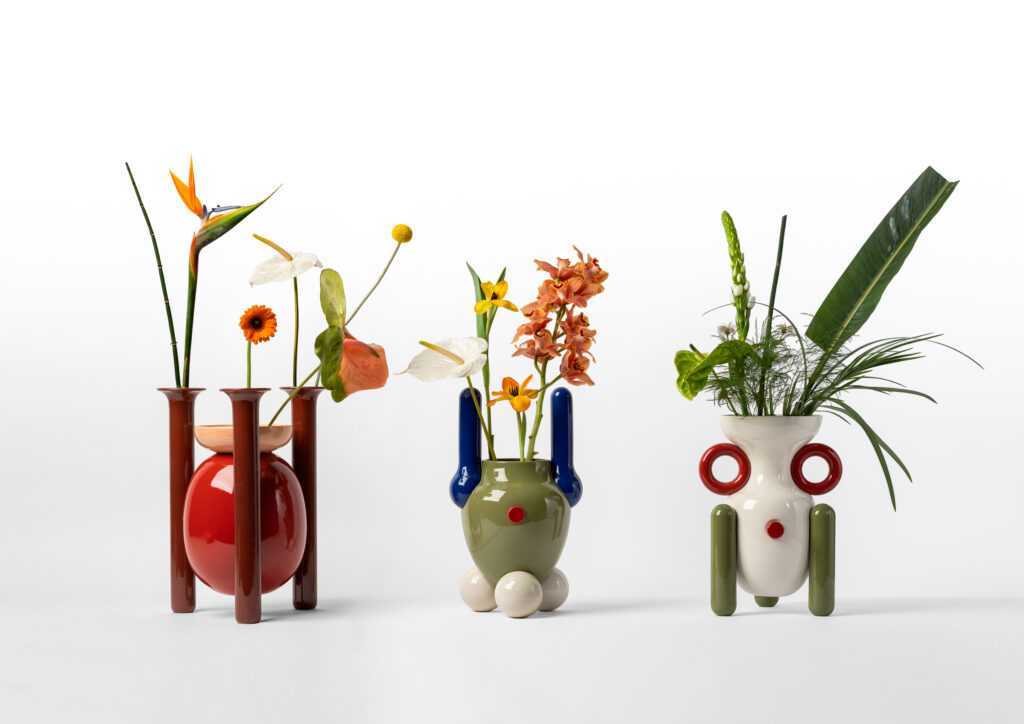 The name Explorer reminds us of rockets that were sent to the moon and other planets for exploration. Multifaceted Spanish designer Jaime Hayon explores materials and shapes to make new creations. His language is always linked with the beauty and quality of artisanal manufacturing.
This vase is part of a collection of gloss-finished side tables that preceded it. Made of several pieces of glazed ceramic in different colors, the rounded shapes are carefully selected to match the chosen shades and colours. The pieces are not just functional but are sculpturally dynamic. As Hayon explains:
"The voluptuousness of the pieces of the Explorer collection is condensed here in this series of vases. They are objects that are part of my cosmos, born from my drawings. Its realization requires great mastery, due to the apparent contradiction of ceramic, in terms of a round shape that joins another shape that is also round".