Journal: A Month In Spain
March 31, 2020
/
/
Comments Off

on Journal: A Month In Spain
July 28-August 5
July 28, 2019
Benidorm
About a ten-minute drive from my father-in-law's home in Cala de Finestrat, Benidorm is a town that is well-known in Spain and in certain circles abroad. Loved by some and loathed by others, it is notorious for mass tourism, cheap eateries, tower blocks clouding the skyline and drunken non-Spanish late-night revelers.
As a child, all seven family members of my husband's family and their caregiver somehow managed to pile into a SEAT 600 and head from Madrid to their holiday rentals there. Later, his father bought a large apartment on Levante beach, on a highly coveted "primera linea" (first line) location. Well into his thirties, my husband would take the four-hour drive from Madrid on Friday afternoons after work to spend the weekend. He was quite sad when his father sold the apartment to buy one in a posh town with fewer crowds elsewhere in Spain.
I have decidedly mixed feelings about Benidorm. Tacky? Yes. Cheap, ugly goods made elsewhere? Yes! Amusing? I am always amused by the morning routine of multi-generational family members walking single file across the street, Abbey Road-like, in swimwear, towels draped around their waists, beach chairs, umbrellas, coolers and plastic accouterments firmly tucked under their arms. Determined expressions leave little doubt they will get the best spot on the beach for hours of sun before heading back to their home to prepare for their midday lunch.
Still, I have to admit, it is this very sameness and predictability that I have enjoyed over the years, at least for a week or two at a time. Besides, I have found my very own spot; a wonderful frozen yogurt parlour, Llaollao, right next to an equally wonderful creperie and waffle stand in the pedestrian area of the town center.
Today, we were in search of tapas in the old area of Benidorm town center. There are so many eating spots to choose from, lined cheek-to-jowl along the narrow, shady streets. Waiters bustled around, not deigning to engage in any "choose me, choose me" competition. We selected a dining spot where the tapas selections displayed under the glass domes were varied and appeared to be fresh. There were enough Spanish customers to give me some confidence in our choice.
We sat at one of the outdoor tables. A loud group of diners sung and gyrated to their own beat at a neighbouring spot; based on their chants, they were supporters of a football team from the north of Spain. They were hard to ignore, but we quietly enjoyed our chopitos (small, fried cuttlefish), calamares (fried squid) and a number of other tasty tapas.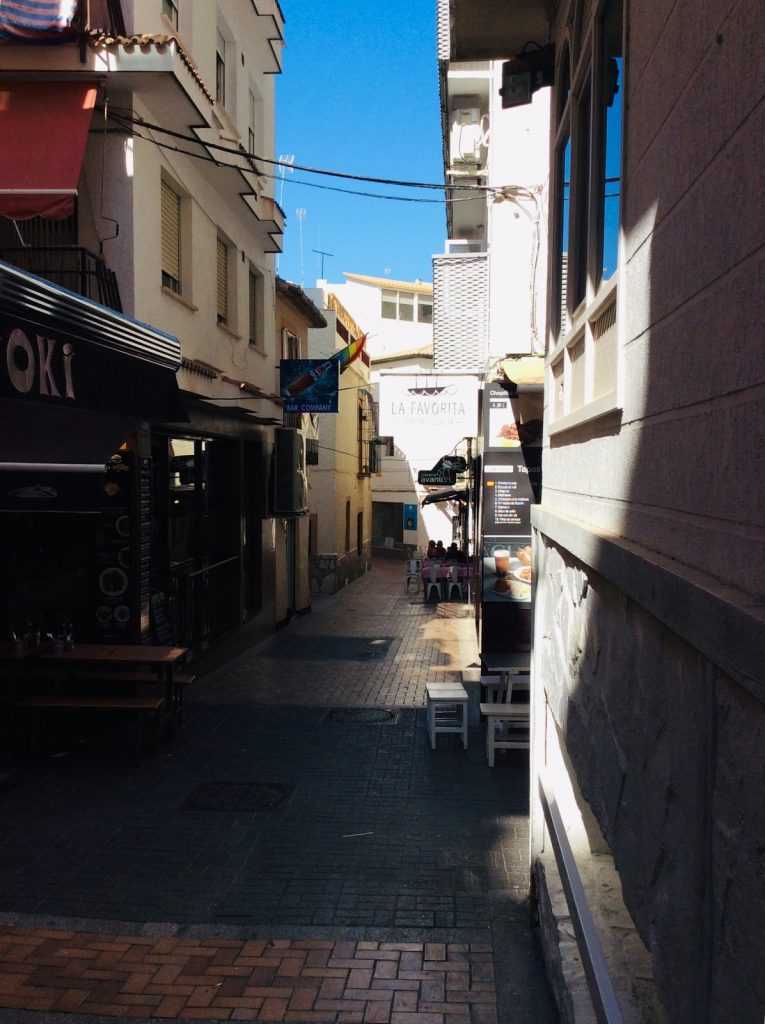 July 30-August 4 , 2019
We left Cala de Finestrat to stay for a few days with my sister-in-law who has a second home in the town of Oliva about an hour's drive away in the neighbouring community of Valencia. On our way, we stopped in Javea (Xabia in Valencian), a popular coastal town that appears on a few lists as among the prettiest in Alicante province. We enjoyed a pleasant walk along the boardwalk and port, and ice cream and crepes in the company of tourists from Spain and abroad.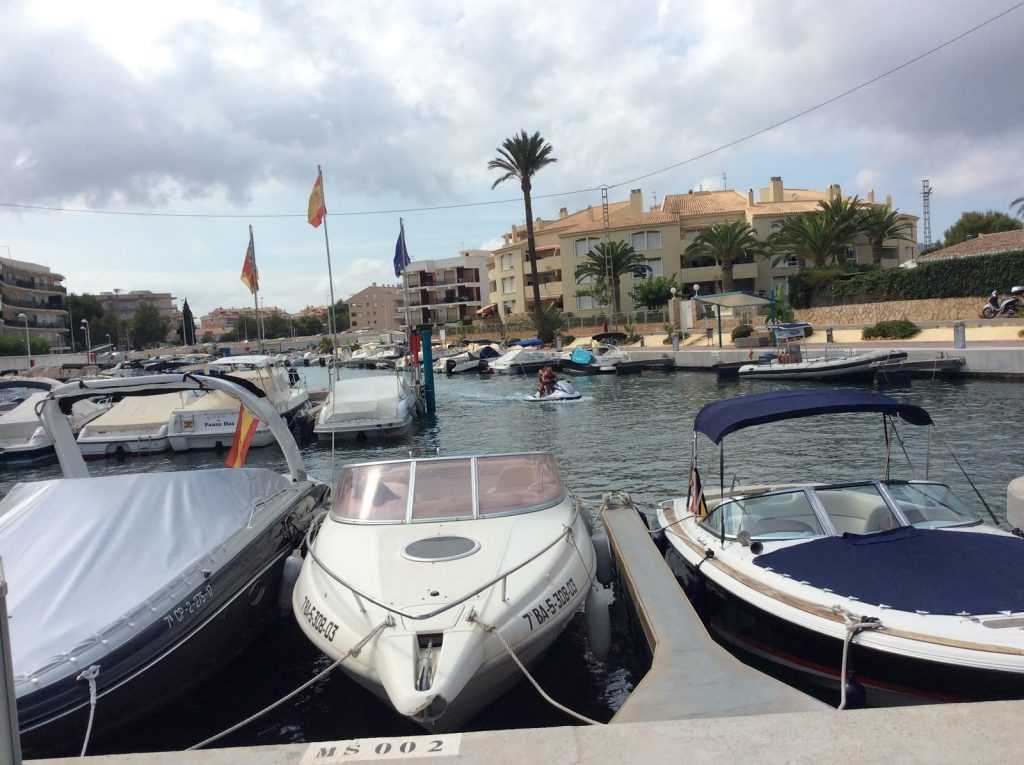 Oliva is a largely unknown town to tourists. It is recognized for its Blue Flag beaches, which is a global voluntary designation for beaches, marinas and boats that satisfy strict environmental and other criteria, including water quality. The most popular beaches are Daimús, Miramar and Guardamar.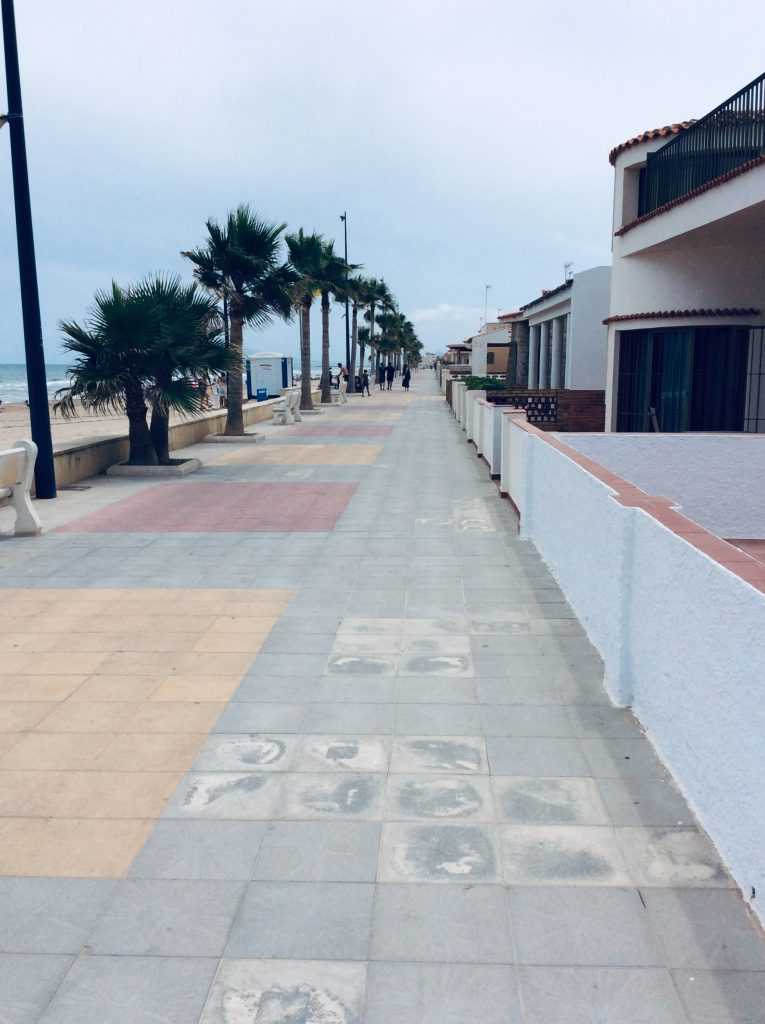 Not being particularly fond of beach activities, during my stay I spent hours meandering through the narrow, cobbled streets of the old town.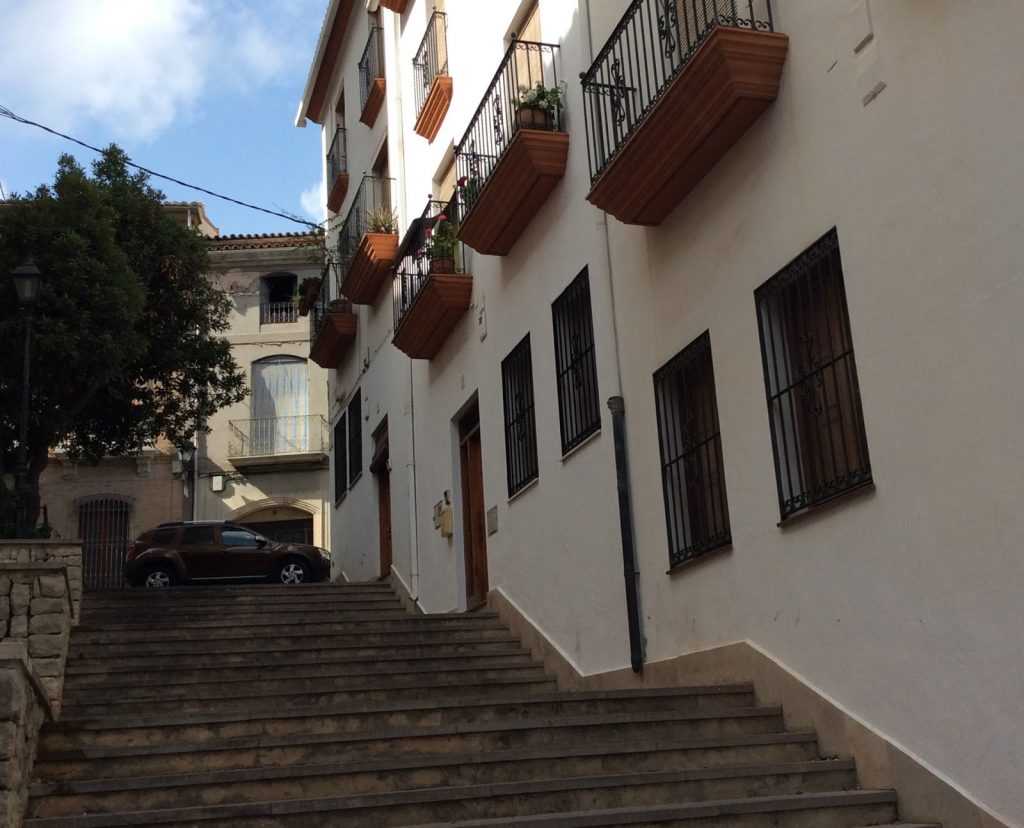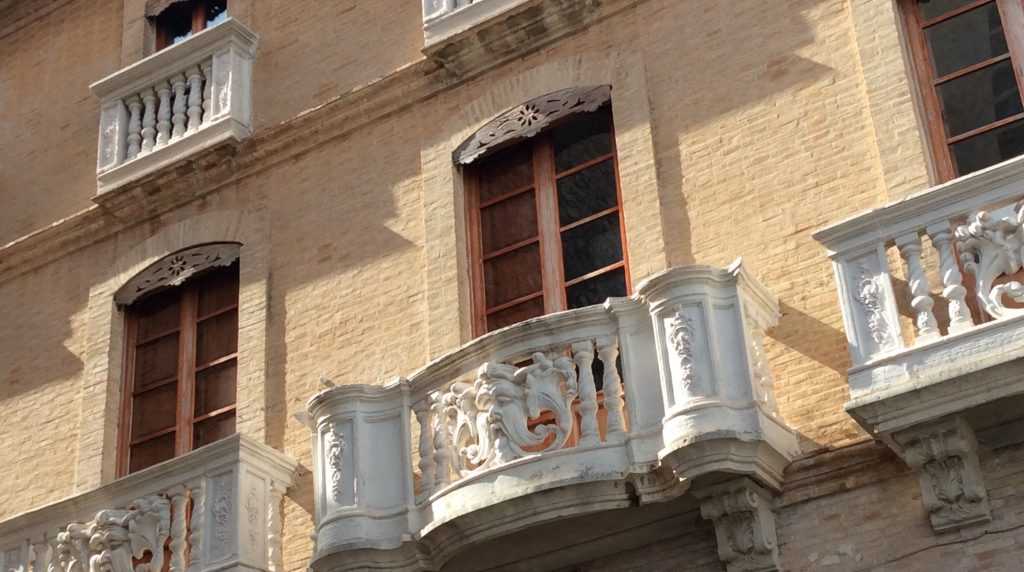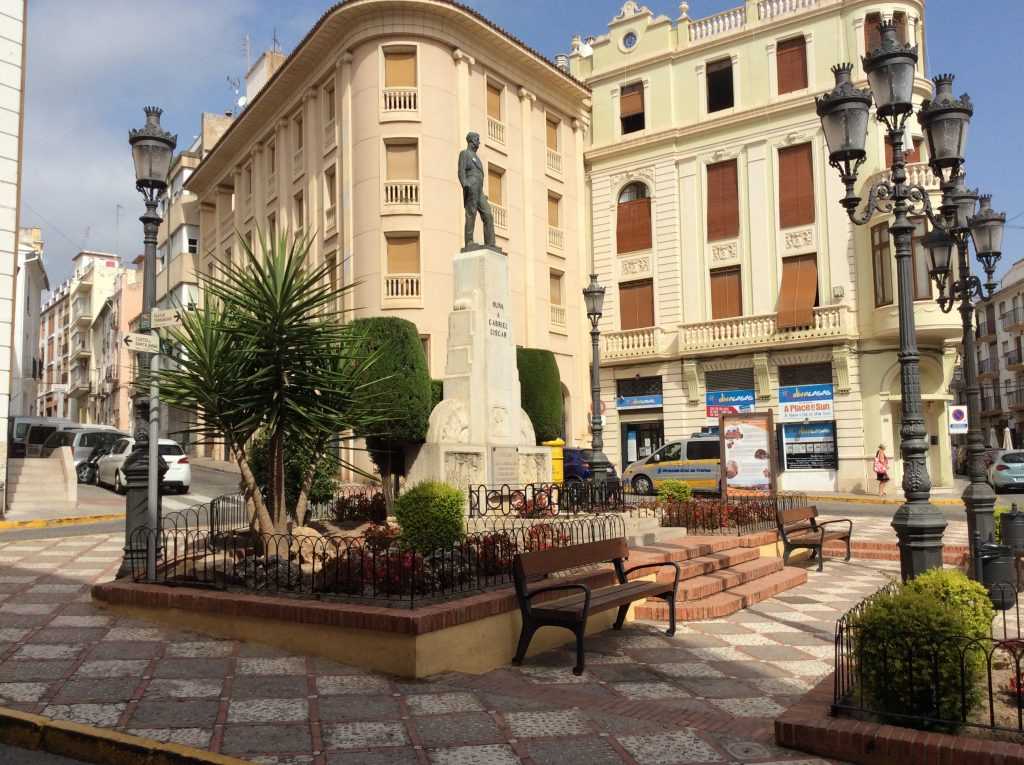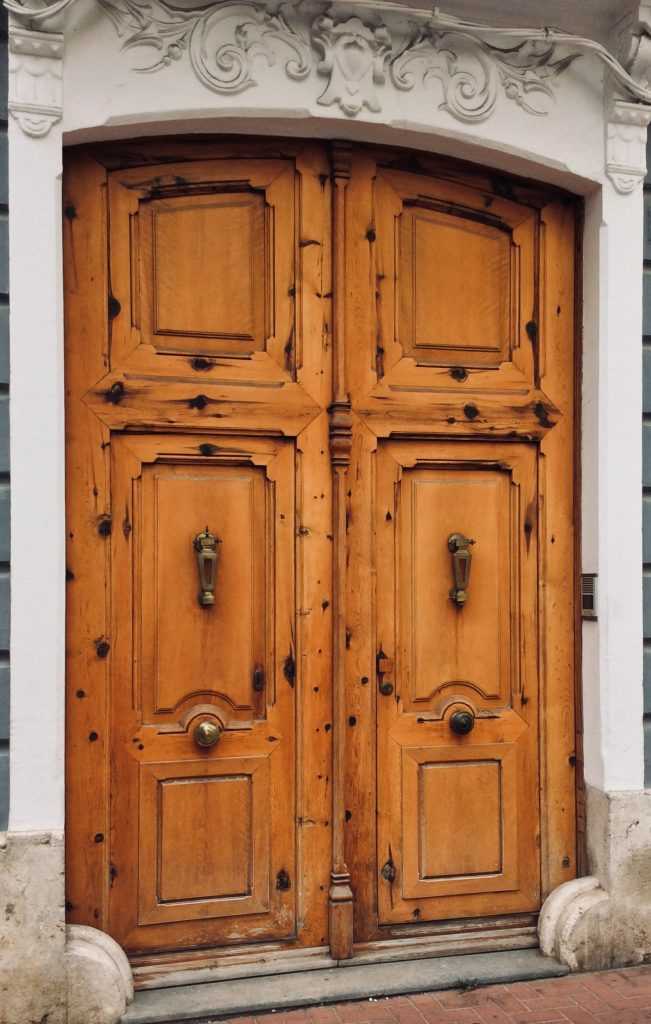 Oliva is one of the towns in Spain that holds a Moors and Christians Festival (Festes de Moros i Cristians), a historical commemoration of the battles which broke out during the Reconquest of the Iberian Peninsula from Muslim rule. The town celebrates this festival with performances and parades. Unfortunately, we missed it by about a week. Still, there are plenty of monuments, buildings and structures from this dual heritage, particularly in the old town.
San Roc church (Parroquia San Roque, Plaça de Sant Roc) was built on the site of a former Mudejar mosque whose central wall faced Mecca. After the Reconquista in Spain, Mudejars were forced to convert after 1525 and all mosques in Valencia were reconverted into Christian churches. In 1535 the original structure was reconverted to a church and underwent transformations over time. During the 19th century, a decision was made to build a new structure. The old one was destroyed and a church was built on the site and completed in 1886. The Christ chapel was preserved and dates from 1749.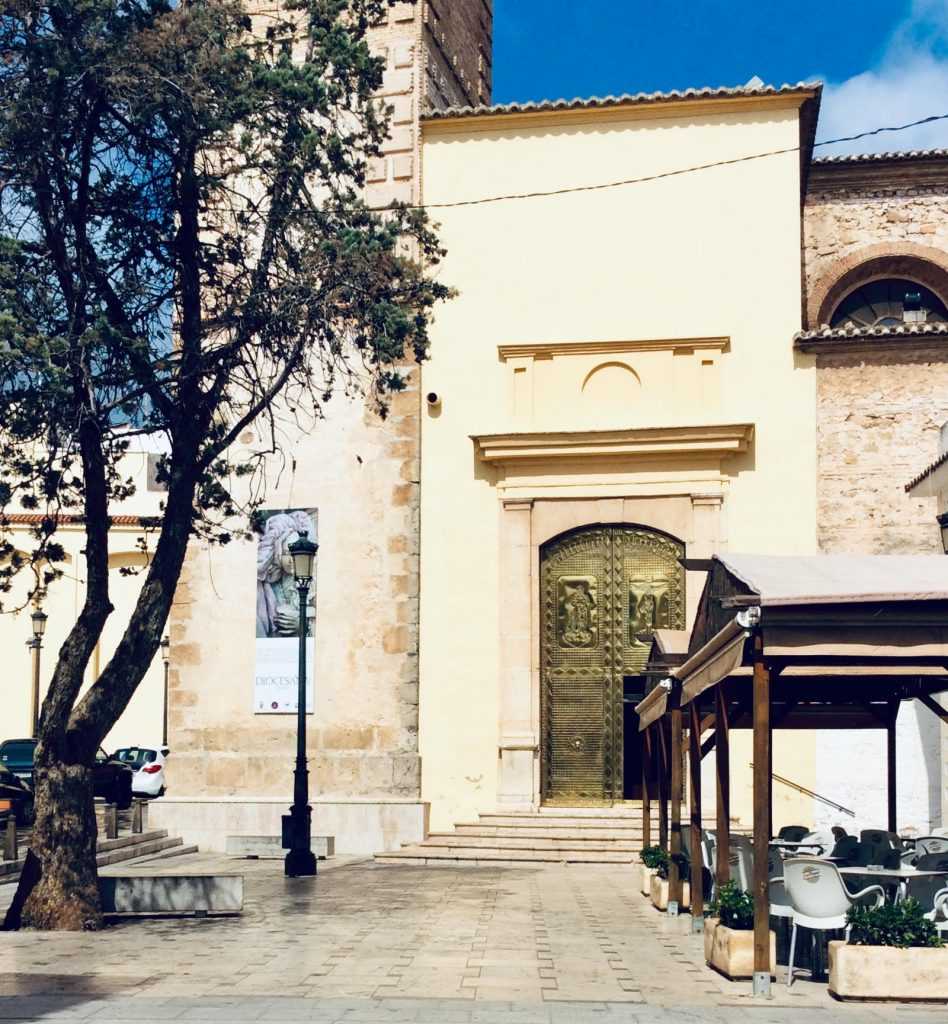 The Santa Maria parish church (Parroquia de Santa María, Carrer de l'Església, 11) is also located in the old town. It is an example of 18th century architecture in Valencia. Originally built in a baroque style, it was completed in a classicist style.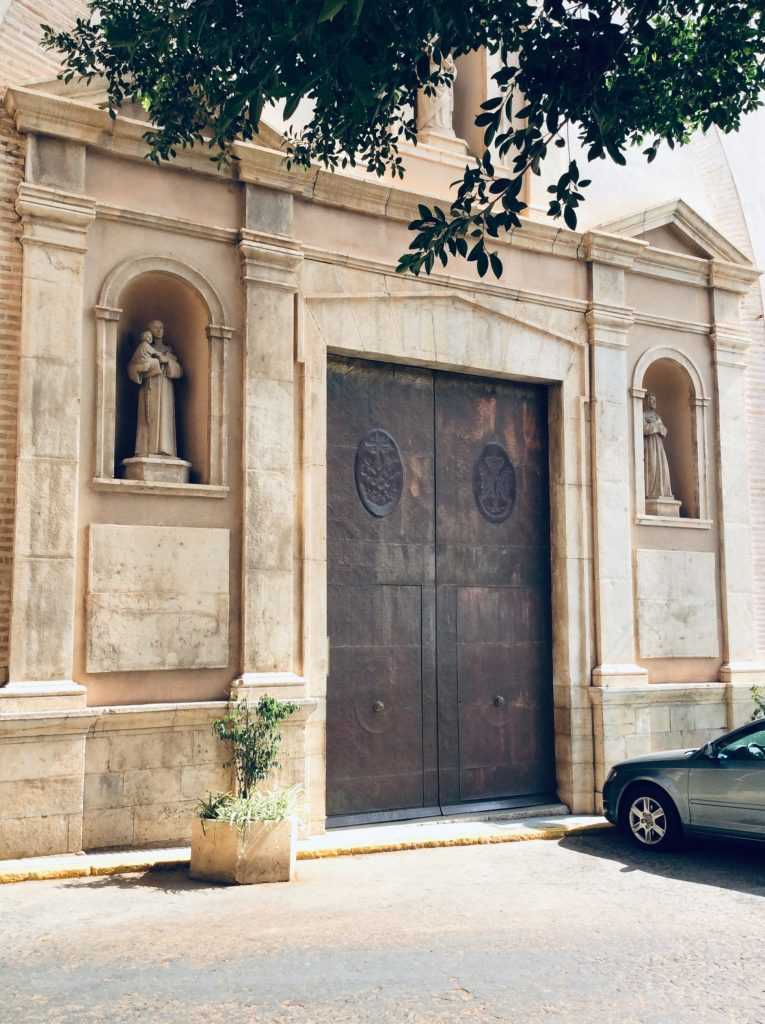 I visited the stately home setting of the Ethnological Museum in the old town. I was fortunate to have a personal tour of this two-floor structure with the curator, a former teacher. Each room has period furniture, ceramics, decor, tools and artifacts that relate to the area's agrarian past. One of my favourites is the kitchen on the ground floor with furniture, kitchen tools, pottery and dishware.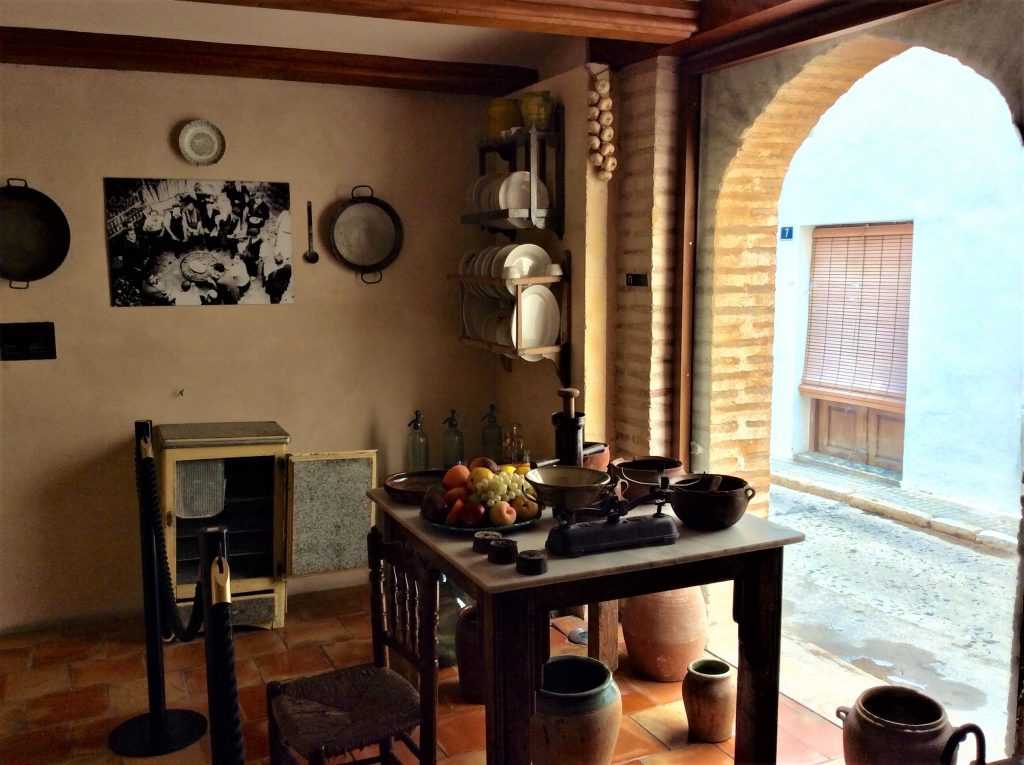 During our stay, we had culinary experiences of varying quality. We ate at several restaurants that I would not rate highly, which was disappointing given that Valencia is the birthplace of paella. However, I enjoyed good paella for lunch at Restaurante Miramar (Avd. Mediterranean 82, 46711 Playa Miramar), located on the boardwalk.
One activity that I did not want to miss was the weekly Friday flea market. I also knew that it would be an activity that I could enjoy for a few hours with my sister-in-law.
Amid the crowd and the usual flea market stuff, I found some real gems. One stall sold piles of linen and cloth. My sister-in-law scored a deal with pillow cases and cushion covers for less than twenty euros. My find was a stall selling traditional hand-painted pottery from the factory of Cerámica Del Rio Salado (Ceramic Del Rio Salado) in Cordoba. I bought a lovely small, multi-coloured bowl.