Journal: A Month in Spain
April 20, 2020
/
/
Comments Off

on Journal: A Month in Spain
This is the final installment of my four-part series about my month in Spain in the summer of 2019.
August 6-9, 2019
August 6, 2019
My month in Spain is coming to an end.
We returned to Madrid from Cala de Finestrat yesterday afternoon and are at the ibis Madrid Centro las Ventas Hotel, where we have stayed since 2016. We keep coming back because the rooms and communal spaces are clean, the front desk staff is courteous and there are many shops, supermarkets, restaurants, cafeterias, pubs and bakeries nearby. It is conveniently located across the street from the Ventas metro station, in front of which are several bus lines that take transit riders to the city center in less than 20 minutes in medium traffic.
I decided to walk around the edgy Chueca neighbourhood, one of the most vibrant in Madrid. I visited when I first lived in Madrid from 2002 until 2004, but have rarely returned. Pity. I love the narrow streets, the many independent shopping and eating establishments, the eclectic architecture and the weathered look of some of the facades. Chueca has long been the heart of the LGBT+ community in Madrid. Welcome to Madrid, the official tourism website for the city of Madrid, describes Chueca as "More than a neighbourhood – it's held up as an example by the LGTBIQA+ movement the world over. Its very name evokes the principles of freedom, respect and tolerance. This is hardly surprising as it was the point of origin of what has become an unstoppable shift towards visibility, a way of life based on respect."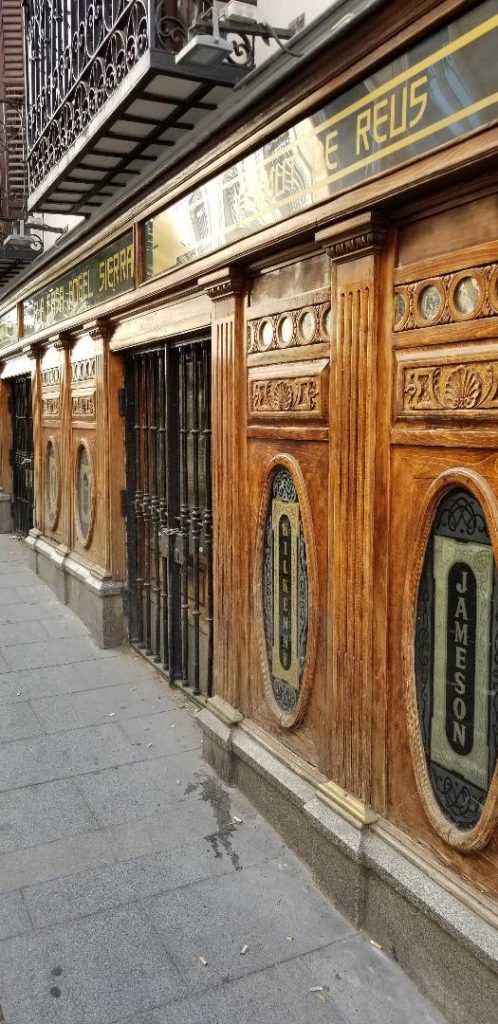 One of the most striking buildings in the neighbourhood is the palacio de don Javier González-Longoria, better known as the Palacio Longoria, now the headquarters of the Sociedad General de Autores y Editores, SGAE (Spanish Society of Authors and Publishers) an organization that promotes and defends the intellectual property rights of its members. The Palacio Longoria was built between 1902 and 1904 for financier Javier González Longoria to serve as his family residence and offices for the headquarters of his bank. It represents one of the most important examples of Madrid modernist architectural style. In 1996, it received the designation of "Bien de Interés Cultural" ("Cultural Interest Asset"), which is a heritage designation by the Ministry of Culture.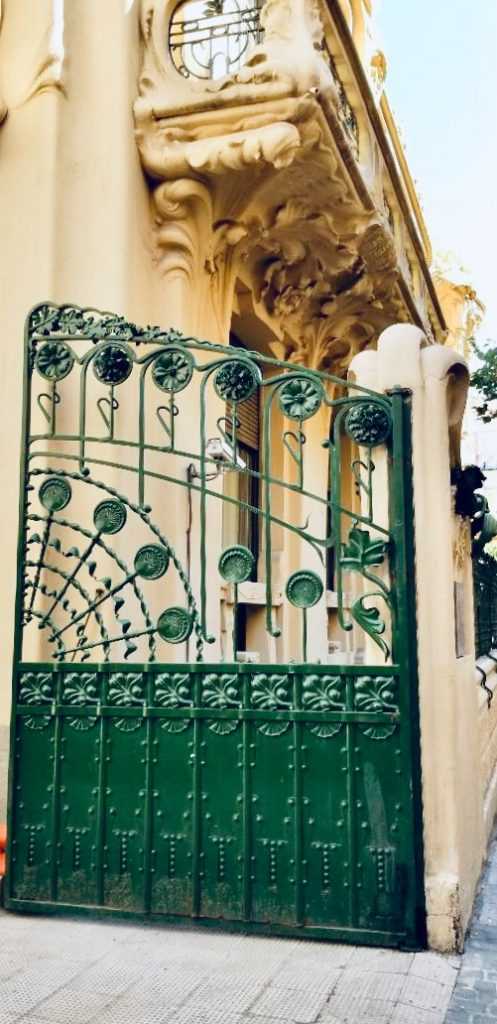 Unfortunately, many of the stores that I wanted to visit, close for part or all of August, but Ofelia Home & Decor and the shop of Guille Garcia-Hoz were open for business.
I have read about popular ceramic artist and interior designer Guille Garcia-Hoz and viewed television programs and YouTube videos about his work, but you really need to see the pieces in person to fully appreciate them. The small shop is filled to the rafters-literally-with ceramic and other decorative items. Garcia-Hoz creates matte or glazed white ceramics, which have a translucent milk glass appearance. His designs are quirky and surrealist. Some of his most well known designs depict animal figures: a flowerpot in the shape of an elephant, a jar with a lid in the form of ears, a soap dish with the face of a wolf sculpted on the dish raised by legs in the form of a wolf. Distinctive designs. Handmade. Made in Spain. Perfect.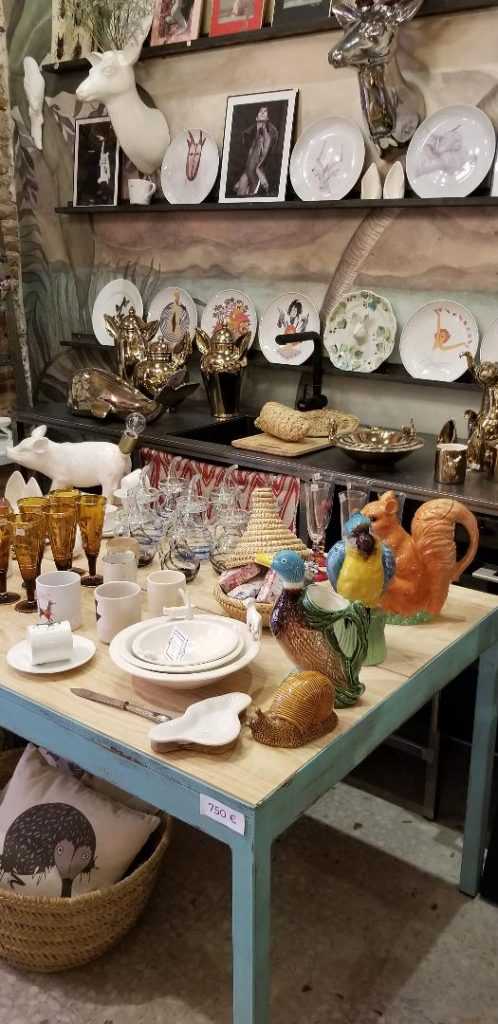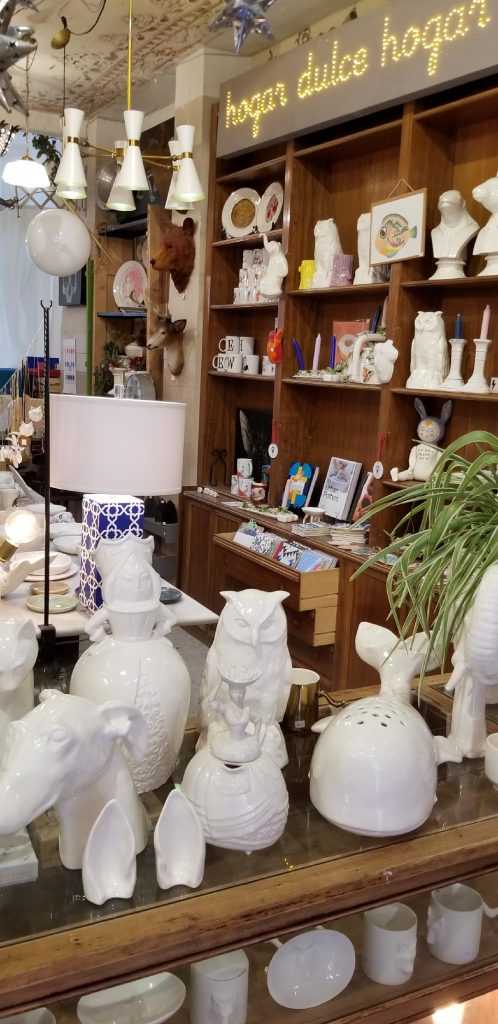 Ofelia Home & Decor sells furniture, lighting and decor items. Upon entering, I immediately felt as if transported to a shop in the countryside. There is nothing slick or minimal here. Many of the items are arranged in charming vignettes, such as the kitchen display with its rustic wood cabinetry, open shelving and floor-to-ceiling graphic tile work.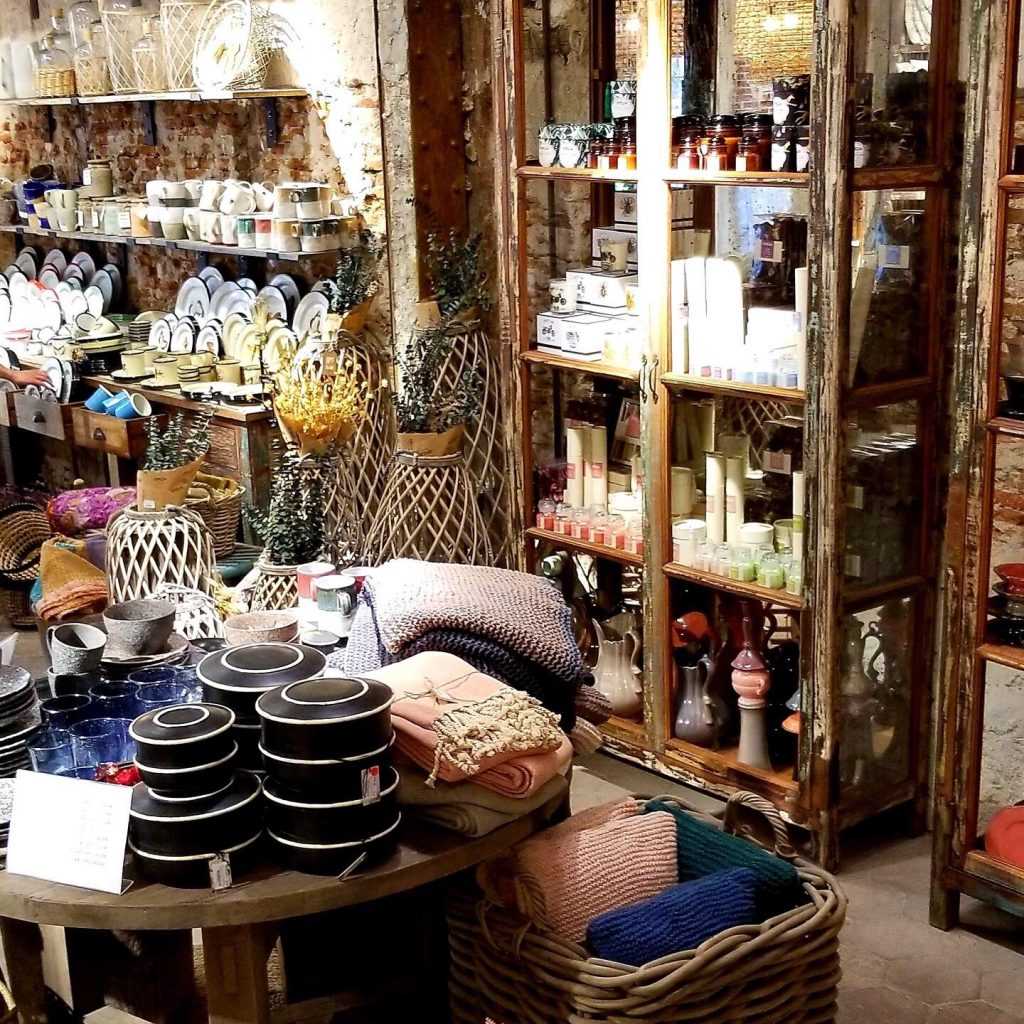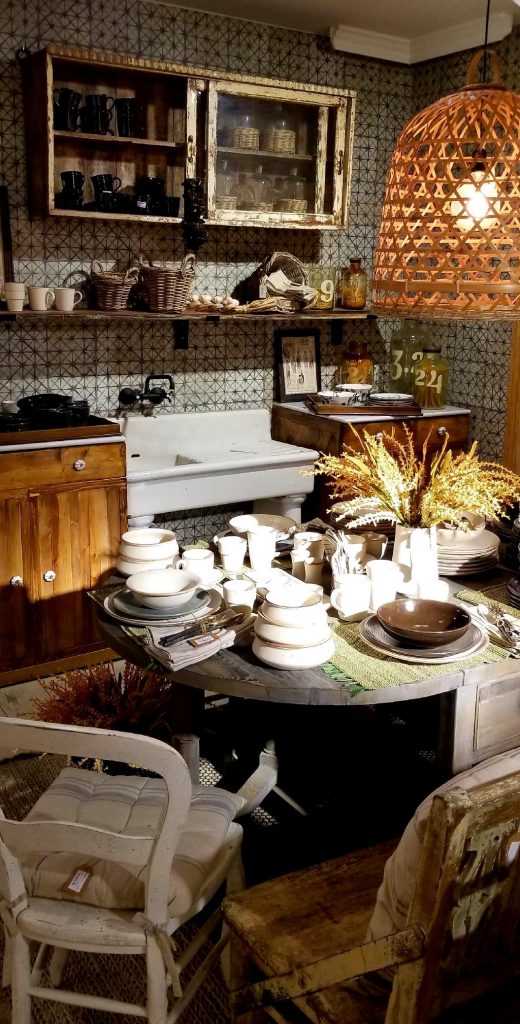 After a few hours in Chueca, I headed to the Las Letras neighbourhood, specifically to visit the Real Fabrica Espanola, a shop that sources and sells handmade creations that represent some of the finest of Spanish traditional and contemporary artisan products, including textiles, ceramics, personal care products, foodstuff and basketry. I marveled at the workmanship of some of the artisans whose work I am familiar with, such as the contemporary creations of textile maker Teixidors. I was less familiar with the work of Grazalema Blankets, a company that has been utilizing the skills of artisans in Grazamela, an area in Cadiz with a wool making tradition that goes back to at least the 18th century.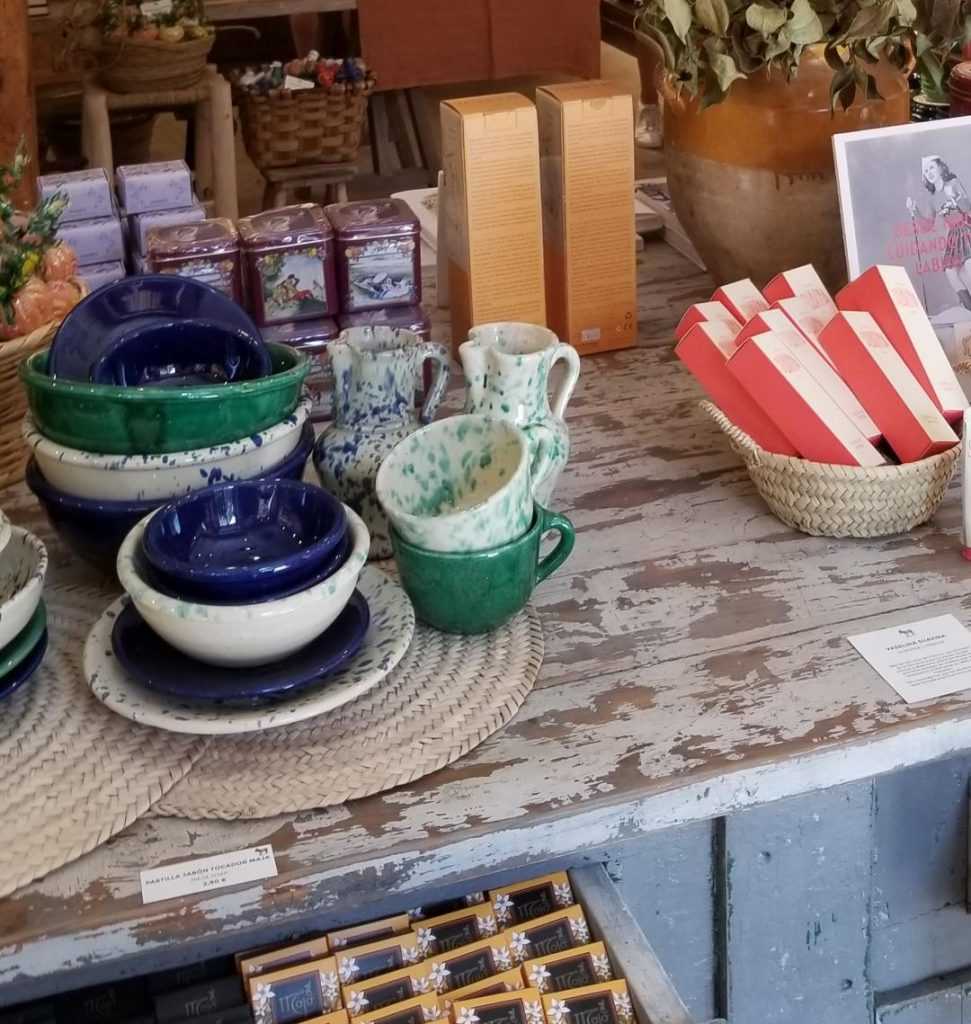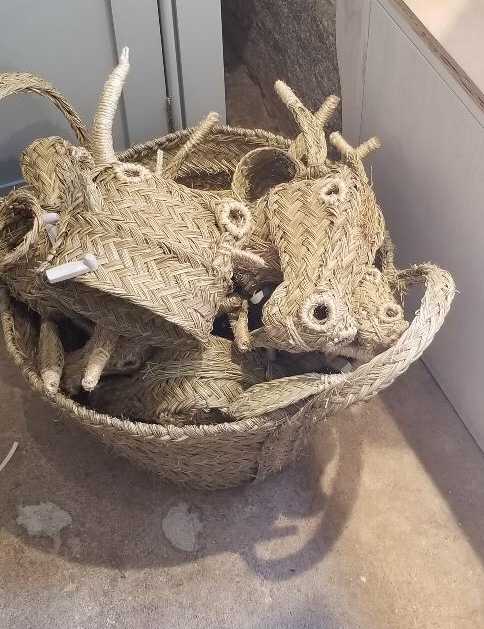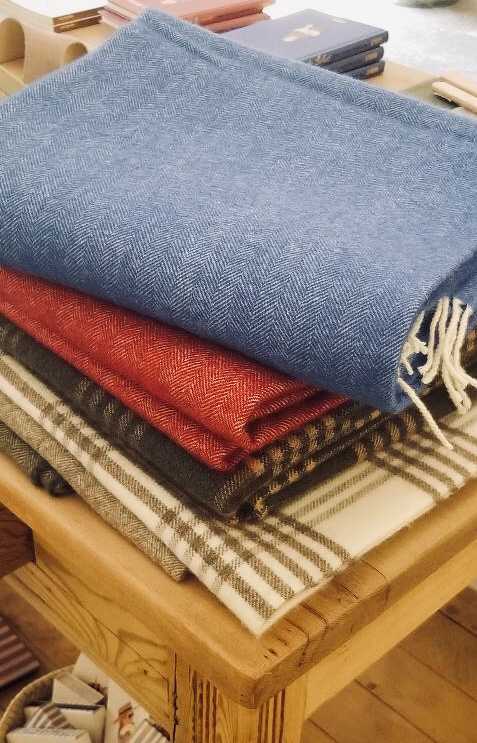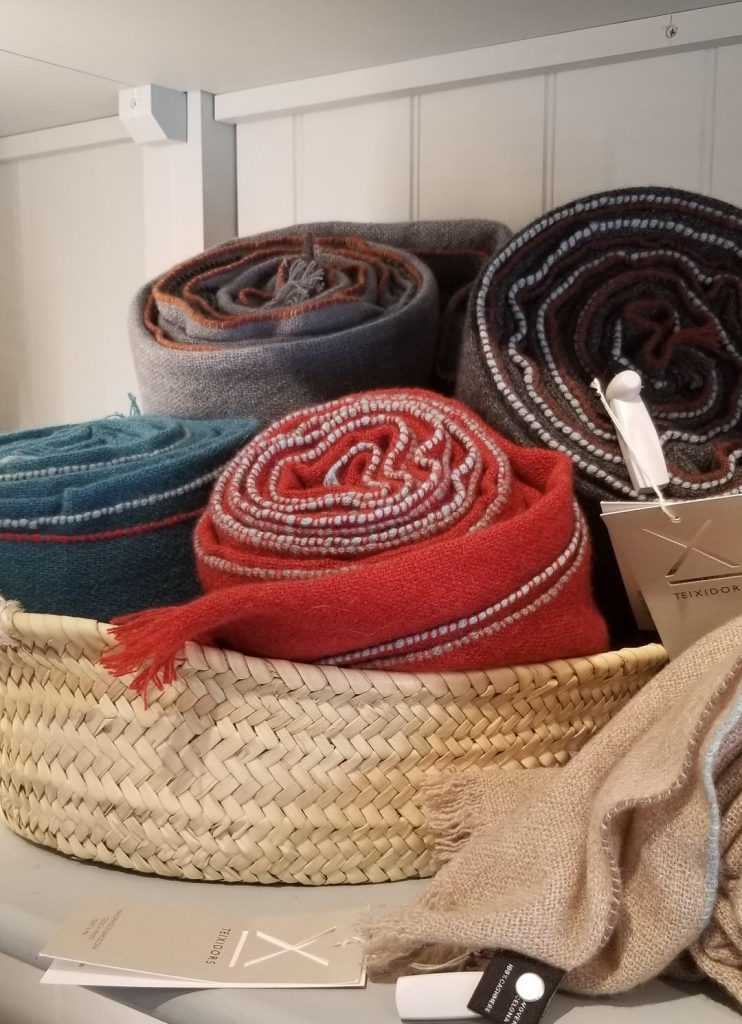 August 7, 2019
I walked around some of my favourite streets in the upscale Salamanca area, including Núñez de Balboa, Claudio Coello, Velázquez, Castelló and explored Villanueva for the first time.
Sargadelos is a renowned firm from Galicia that has been hand-making ceramics since the 18th century. The Madrid shop opened last year and this was my first visit. Part shop, part gallery, the ceramics are like art pieces with the company's distinctive glazed texture and graphic blue and white or polychrome patterns. Customers can also purchase leather bags, jewelry, scarves and linens for the home.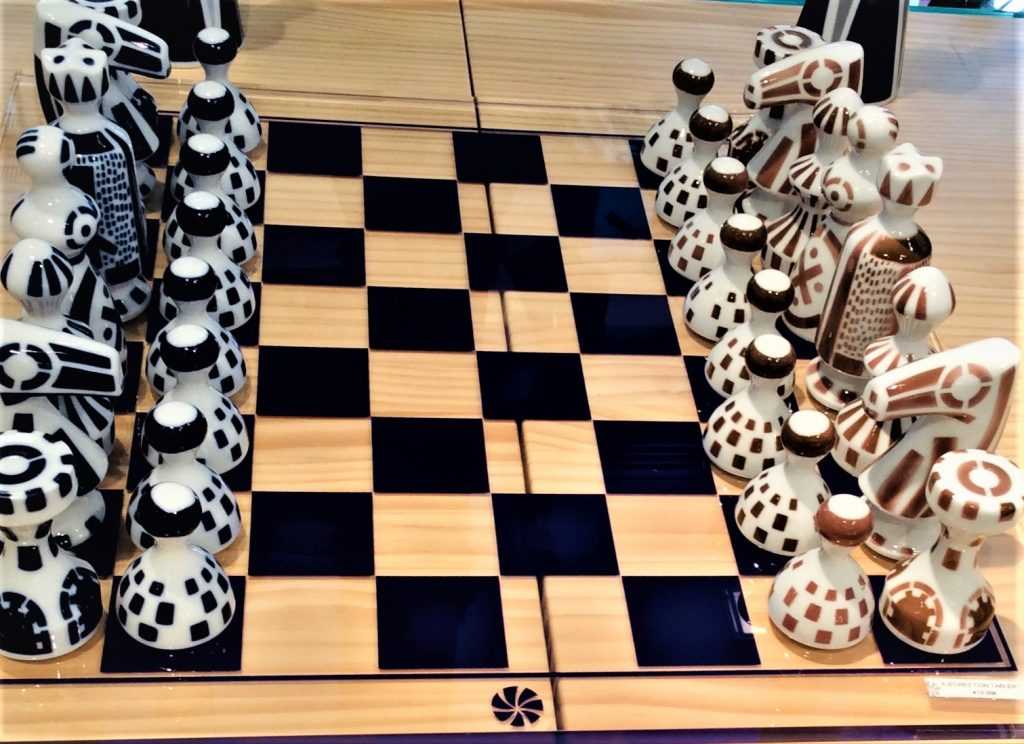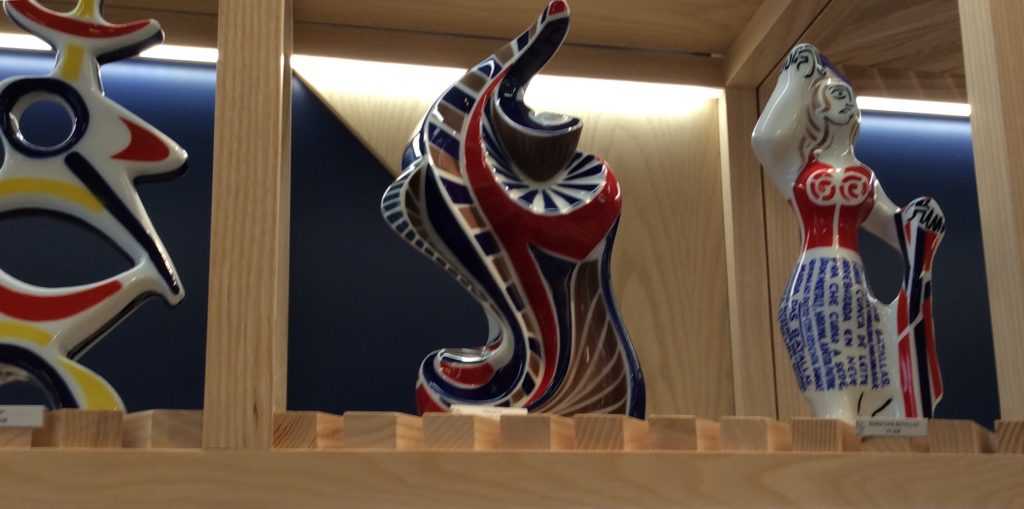 I first visited LA Studio Interiorismo on calle Castelló last year. It specializes in vintage Italian furniture, which it sources from Italy, all artfully displayed in the large-loft like space.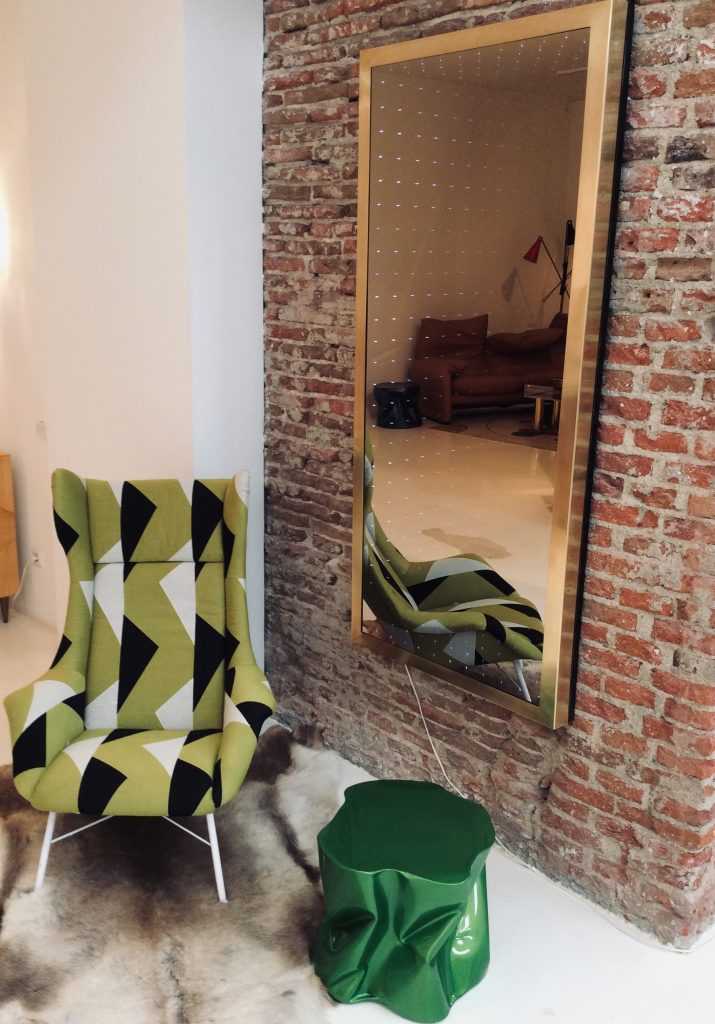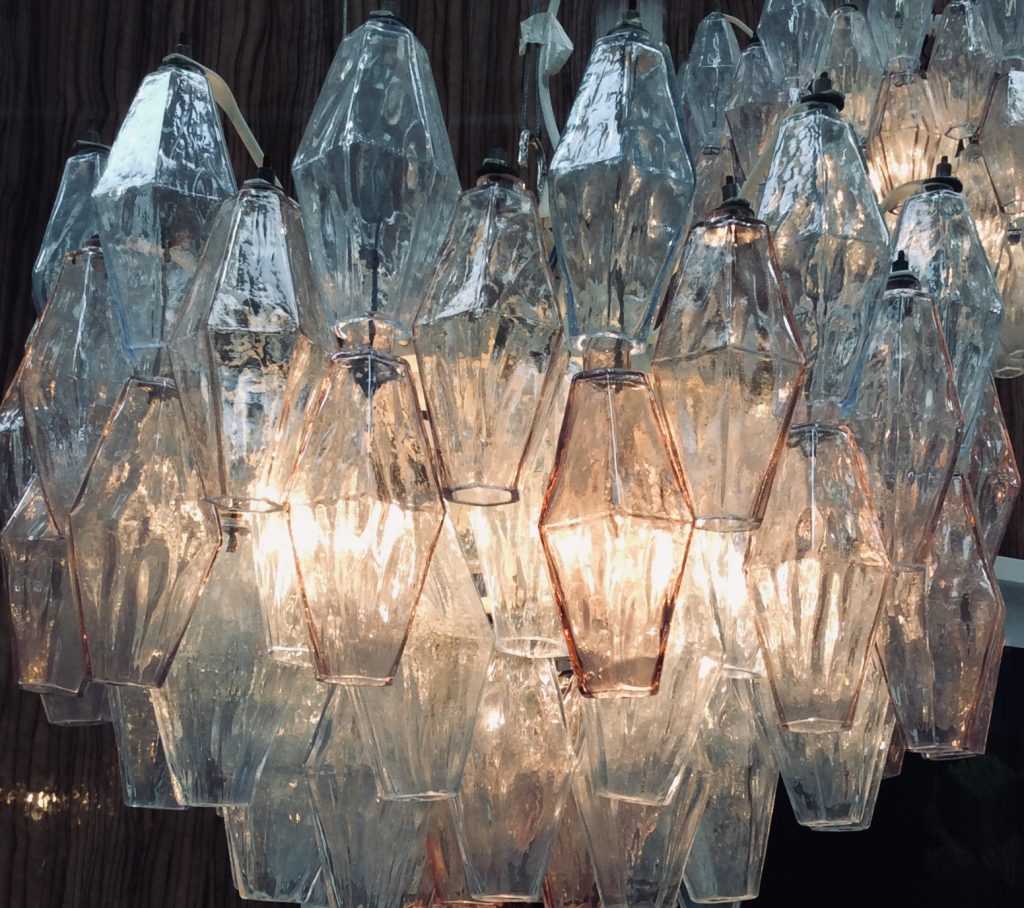 Anos Luz Lighting on calle Alcalá sells lighting for residential and commercial projects from some of the leading companies in the field, including Spanish companies, Vibia, Santa & Cole, lzf and Marset.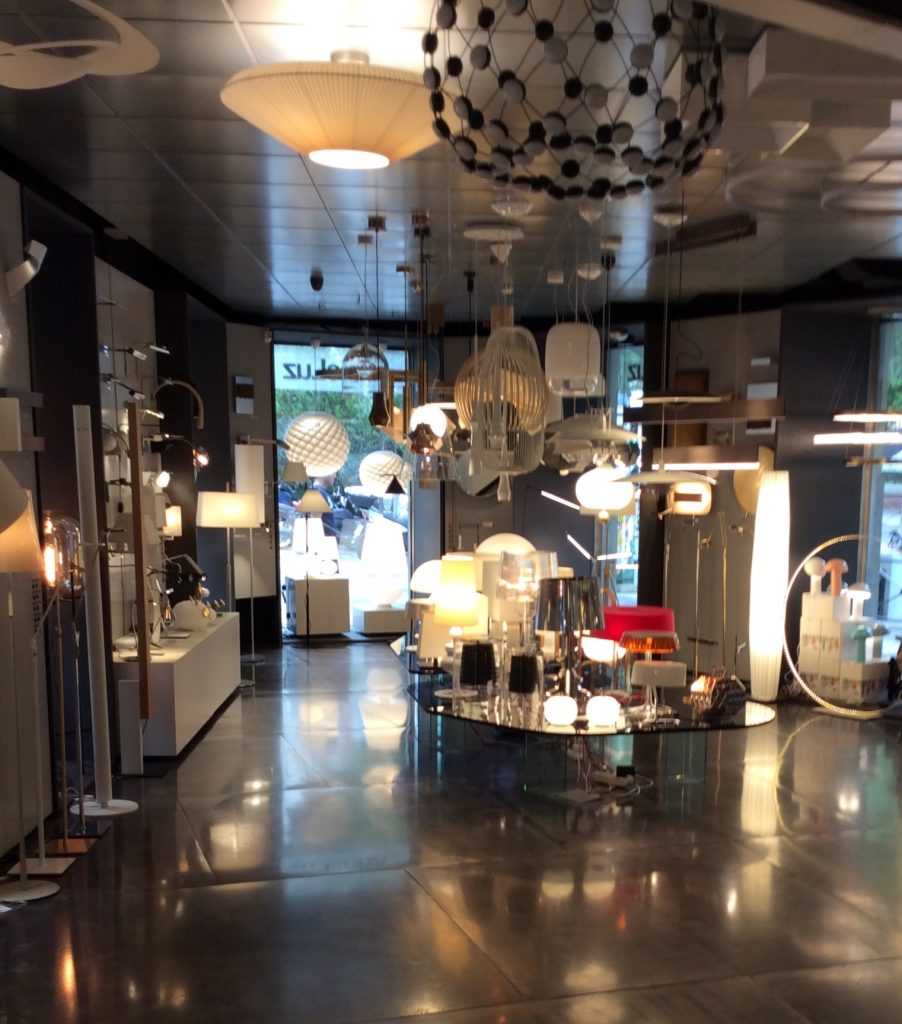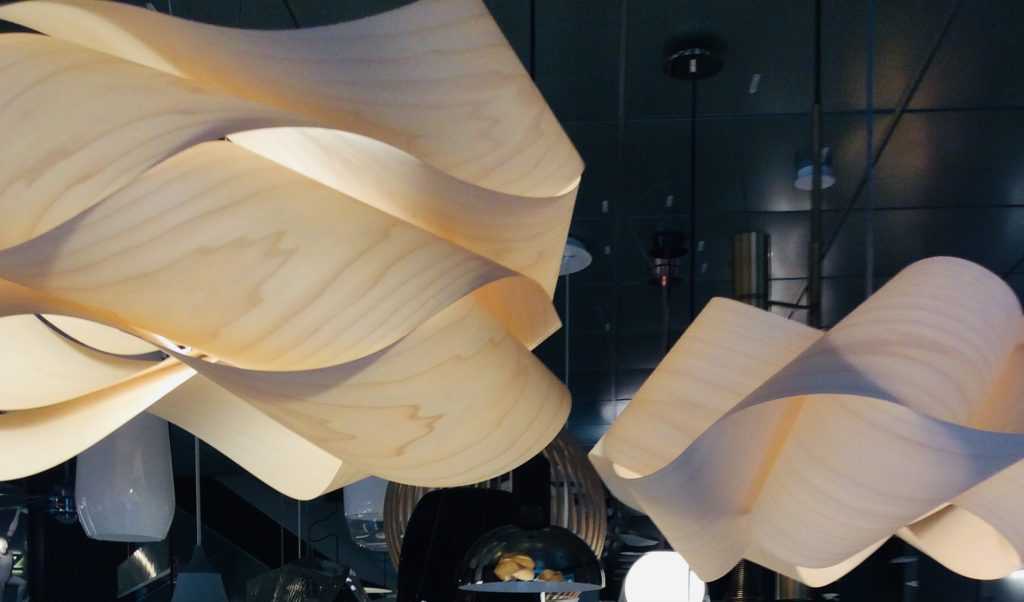 I finally went to one of my favourite shops in Madrid, Sol & Luna, which specializes in leather furniture and accessories. Last year I purchased a few canvas boxes from its Home in Order (HO) line to store linen and purchased another one to add to my collection.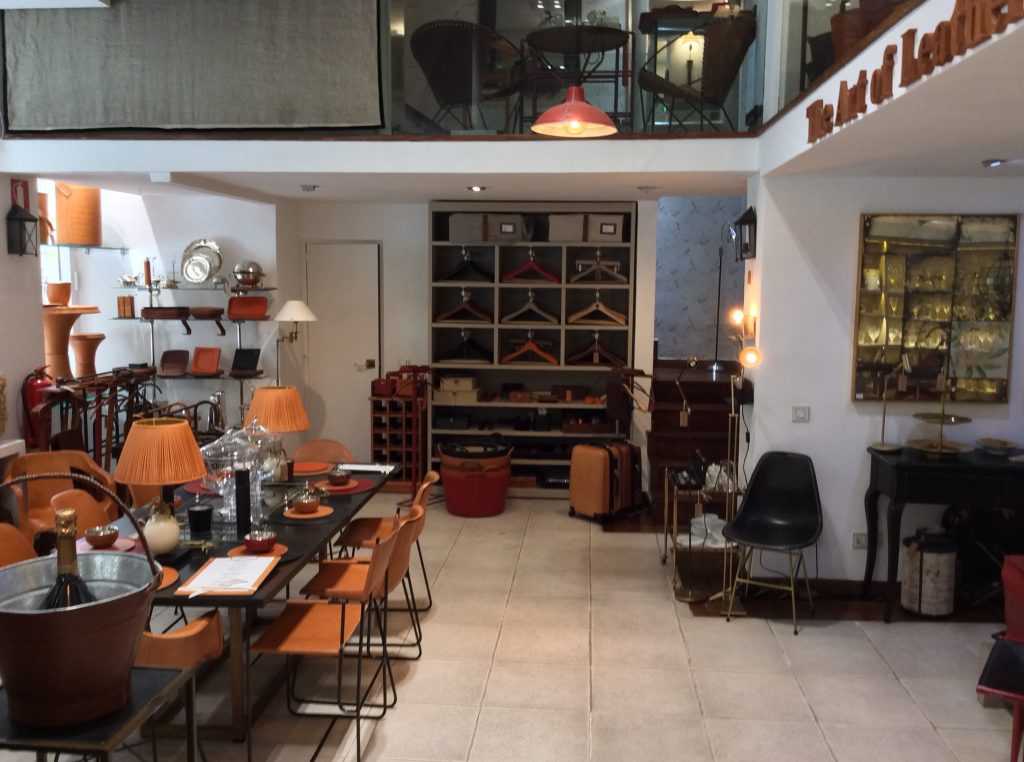 August 8, 2019
My last day in Spain, but I managed to fit in a few activities before departing tonight.
I visited the National Museum of Decorative Arts. As was the situation during my first visit two years ago, I was only able to see part of the holdings. The third and fourth floor close to the public in August in order to protect the collections from humidity. I viewed pottery and textiles. On this visit, one of the collections that I came to see was the Talavera and Teruel pottery, part of Spain's cultural tradition.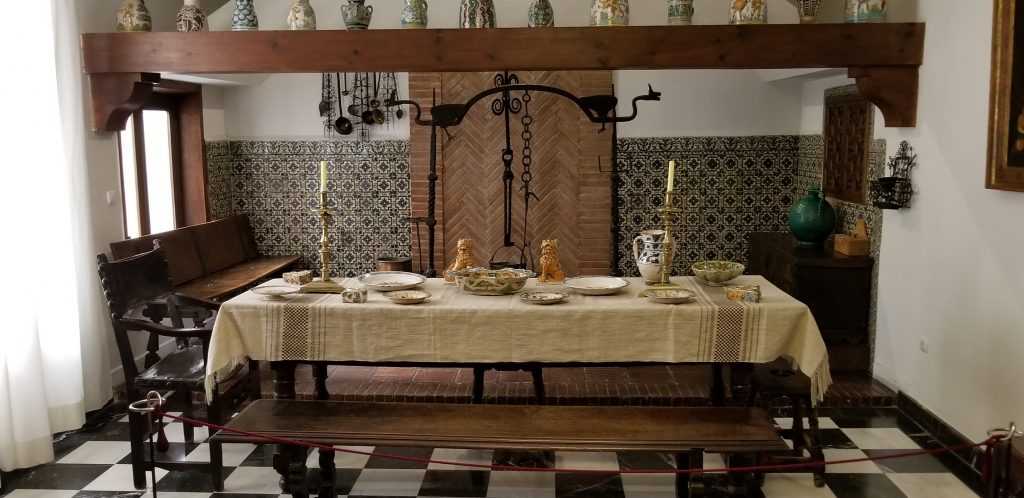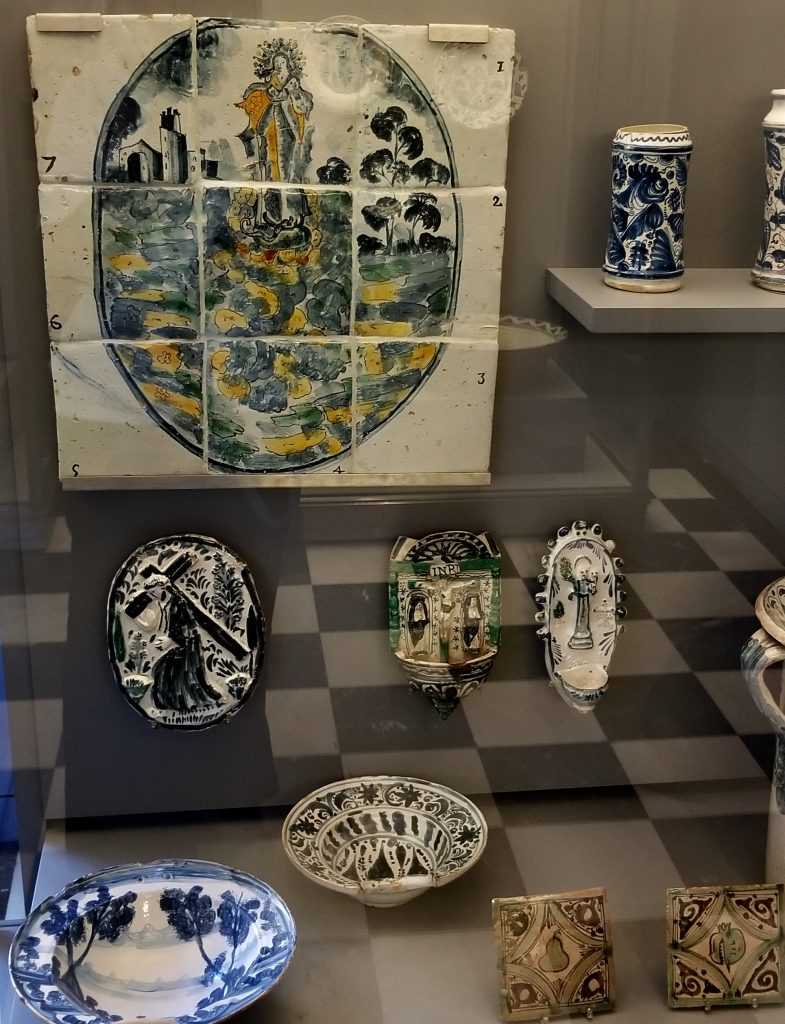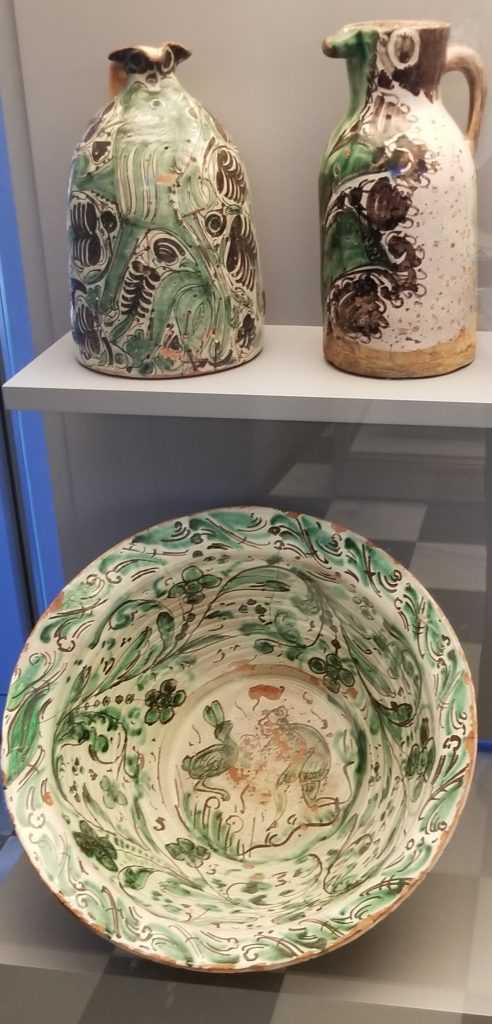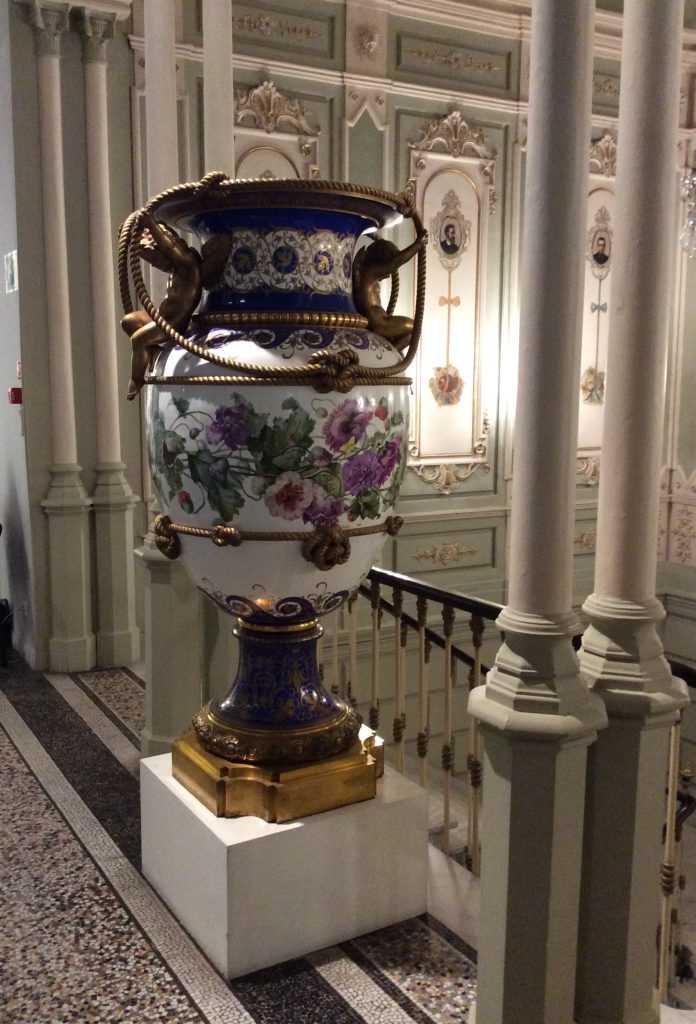 The owner of the wonderful shop, Hijo de Epigmenio (@hijo_de_egipmenio) (Calle de la Puebla, 13), sells handmade artisan items from across Spain. He took the time to explain the provenance of many of the pieces.
I discovered Jarapas rugs from Las Alpujarras, a mountainous region that borders Granada and Almeria. I love the vibrant colours and rustic texture of these traditional "rag" rugs, made from scrap textiles. I also loved the blown glass olive oil pourers made in Mallorca.
Another wonderful new discovery on my last day in Spain.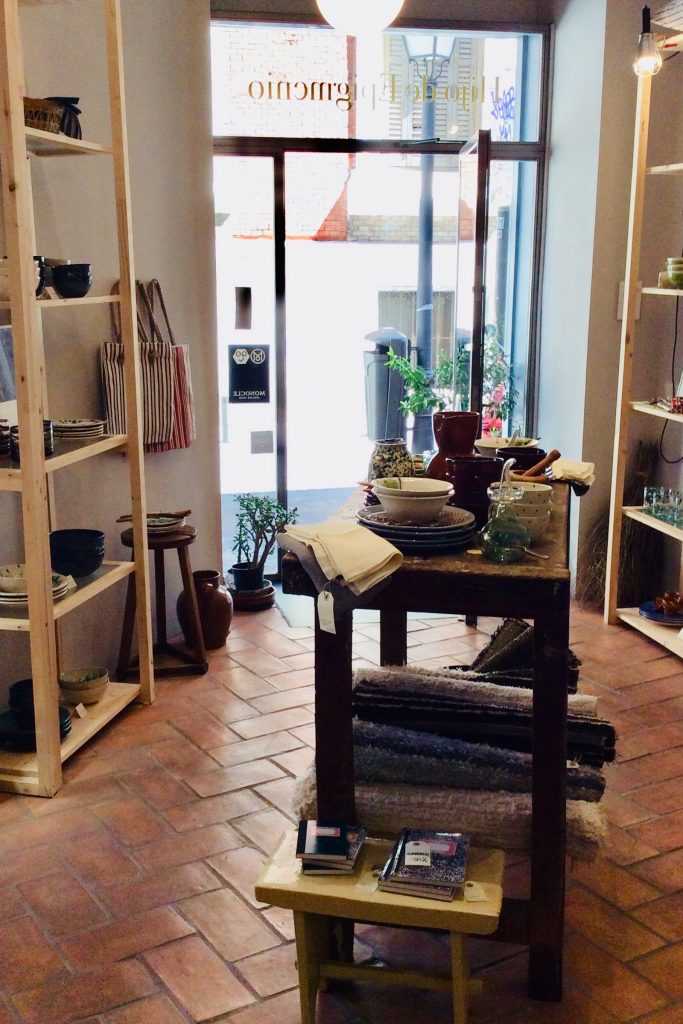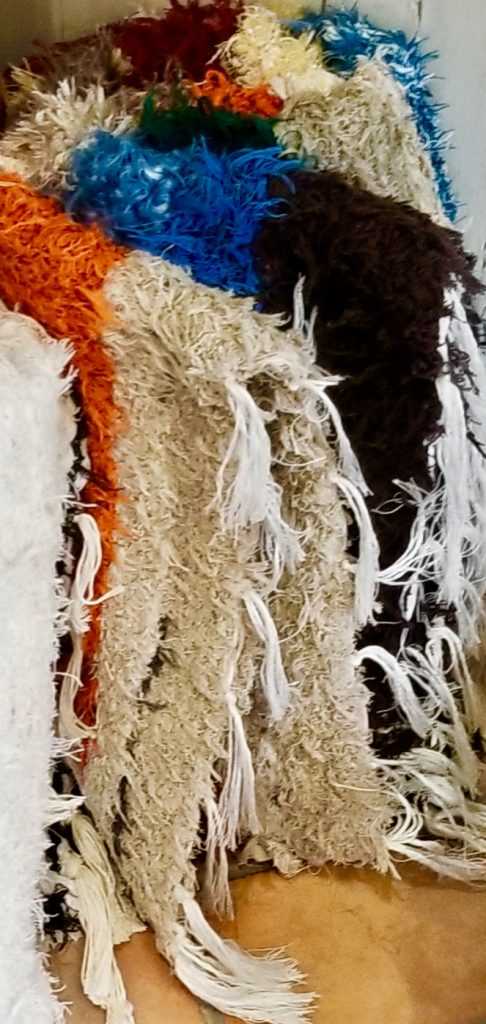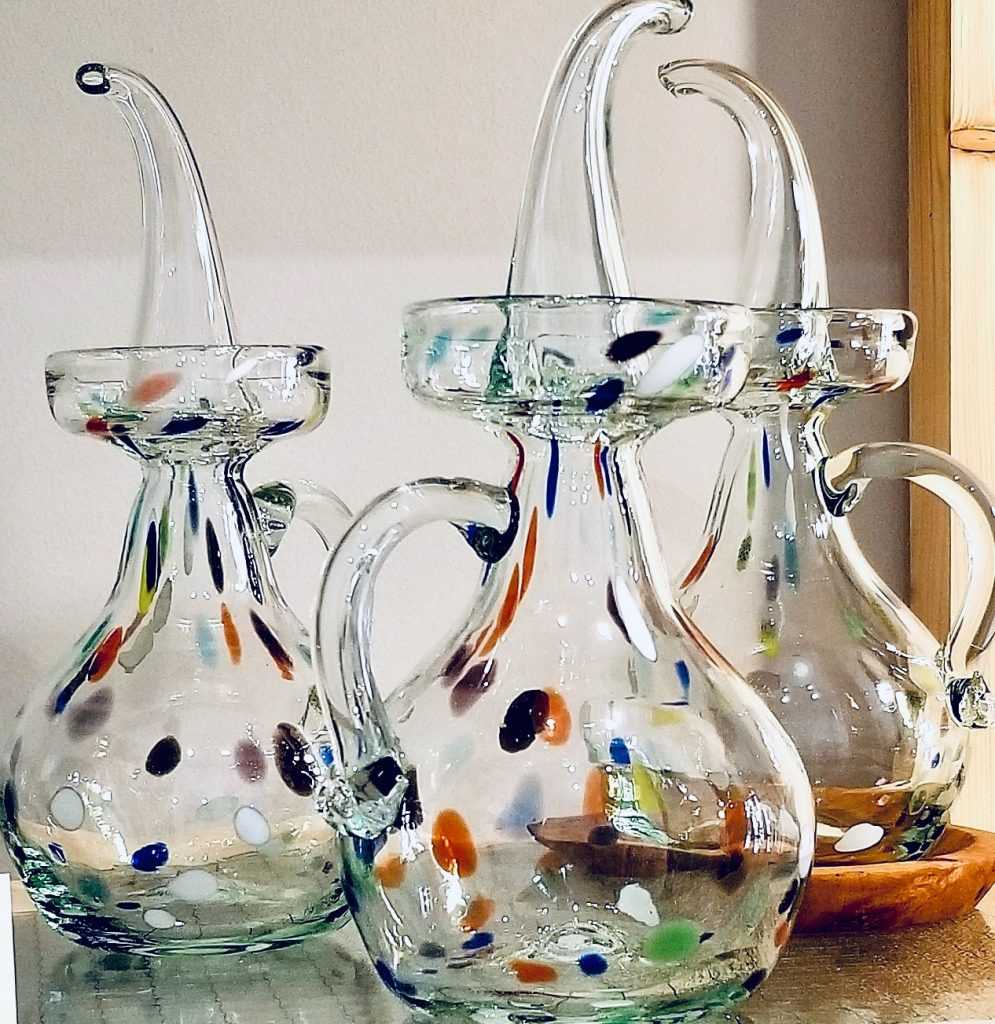 My final destination before heading back to the hotel was one of my favourite bookstores, Casa del Libros on Gran Vía. With wall-to-wall shelving of books spread over several floors, it is the place to scope out design books, which are on the second floor. I discovered titles from Spain that I would not normally have the opportunity to view back home.