July 20, 2020
/
/
Comments Off

on Asturias for Artisans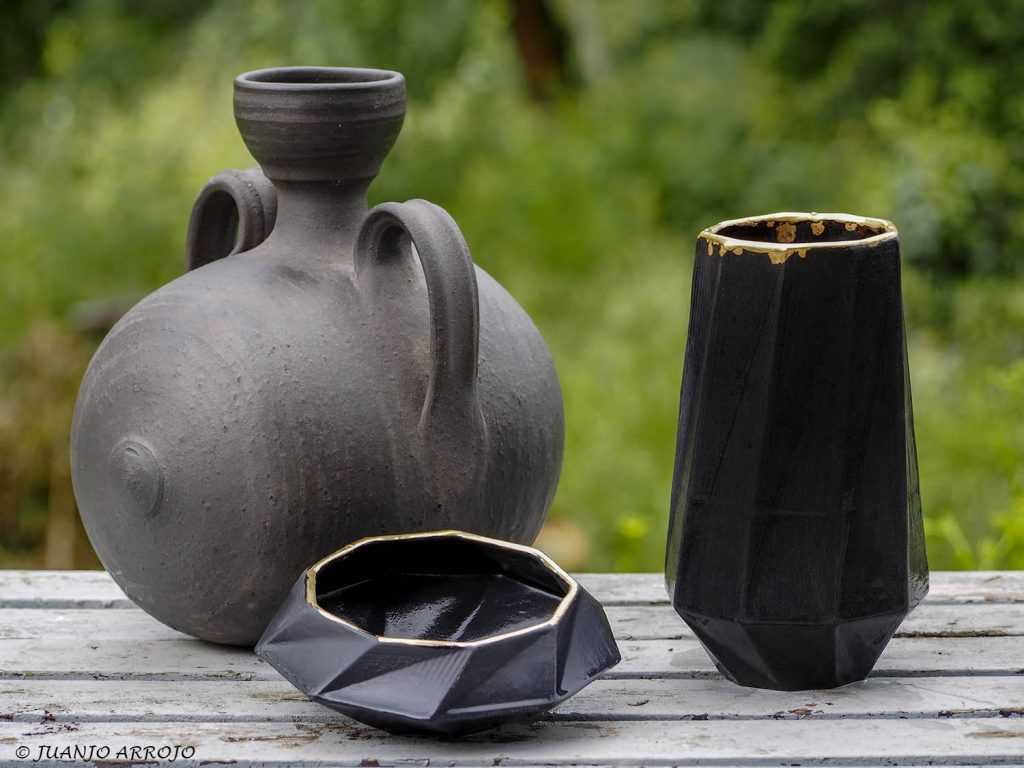 Asturias has a wealth of artisan traditions, notably in wood, metal crafts, bladesmith (knives from Taramundi), and pieces made with azabachea (jet stone).
Artisans in Asturias continue to work in traditional crafts, but many are making them contemporary by, for example, using technology in their processes. Others are dispensing with traditional ways of making and finding their inspiration elsewhere.
For the ceramic artist, Natalia Suarez of Woodic, whose studio is in the village of El Valle, the forms and materials of Scandinavian design is an influence on her work. Oviedo-based ceramic artist Cristina Mato feels a close connection with contemporary crafts, especially those from northern Europe. Narciso Galan who owns the studio Un Nido de Culebras, states that his technique of braiding leather has no particular connection to artisan traditions in Asturias because braiding is a technique with a long tradition around the world, and is evident in a variety of applications.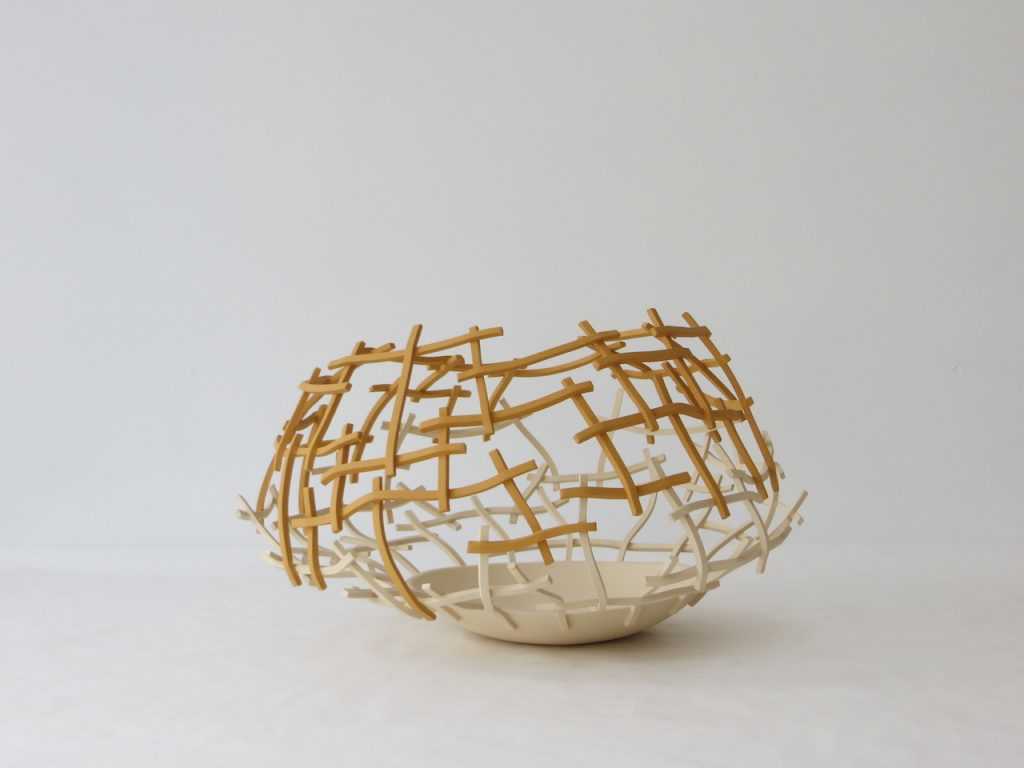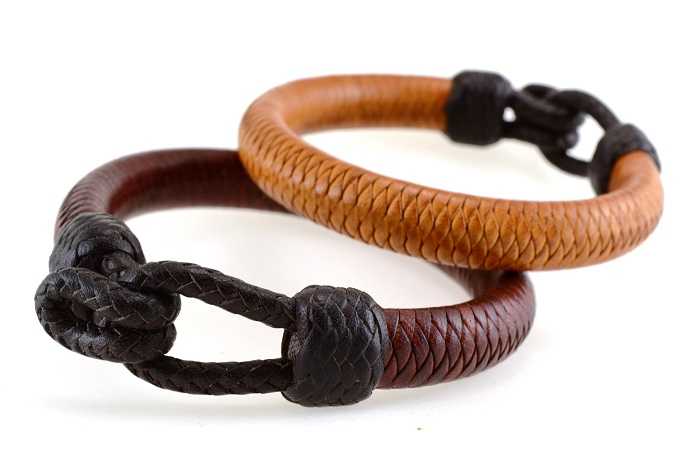 Black Pottery
I first saw black pottery pieces in a shop in the seaside resort town of Salinas on my first trip to Asturias about fifteen years ago. This craft has been in existence for centuries, and pieces were created for use in daily life, for example, tonels or water pitchers, and quesera, to store cheese. However, as these wares have fallen in disuse, production has declined to a great extent. Today, few studios continue to make pieces using traditional techniques. One is the Cerámica Negra Llamas del Mouro, run by the descendants of founder Jesús Rodríguez Garrido, in the village of Llamas del Mouro, in western Asturias. Another workshop is the Alfarería de Miranda in Aviles, the existence of which is said to predate the introduction of the tradition in Llamas del Mouro.
Natalia Suarez wants to learn the technique for making traditional black pottery. Although this artisan tradition inspires her work, she explains that her technique is very different. Traditional black pottery is made in a large gas or wood-fired oven. The color of the clay is red, not black. The black effect occurs when oxygen is removed in the oven, with boxes, or by covering the pieces with earth, so that they "burn". After removal from the oven, the pieces undergo polishing to highlight the black, metallic, and silver effects.
Contemporary ceramists, like Natalia, use electric furnaces, which cannot achieve the necessary level of oxidation to create the black color effect. She explains that she makes her pieces with white earthenware, or light-colored clay, on which she applies industrial black engobes to blacken them. "I enamel it inside, and I keep it outside without firing so that it is matte. I add borax with a clamp to achieve the matte-gloss effect".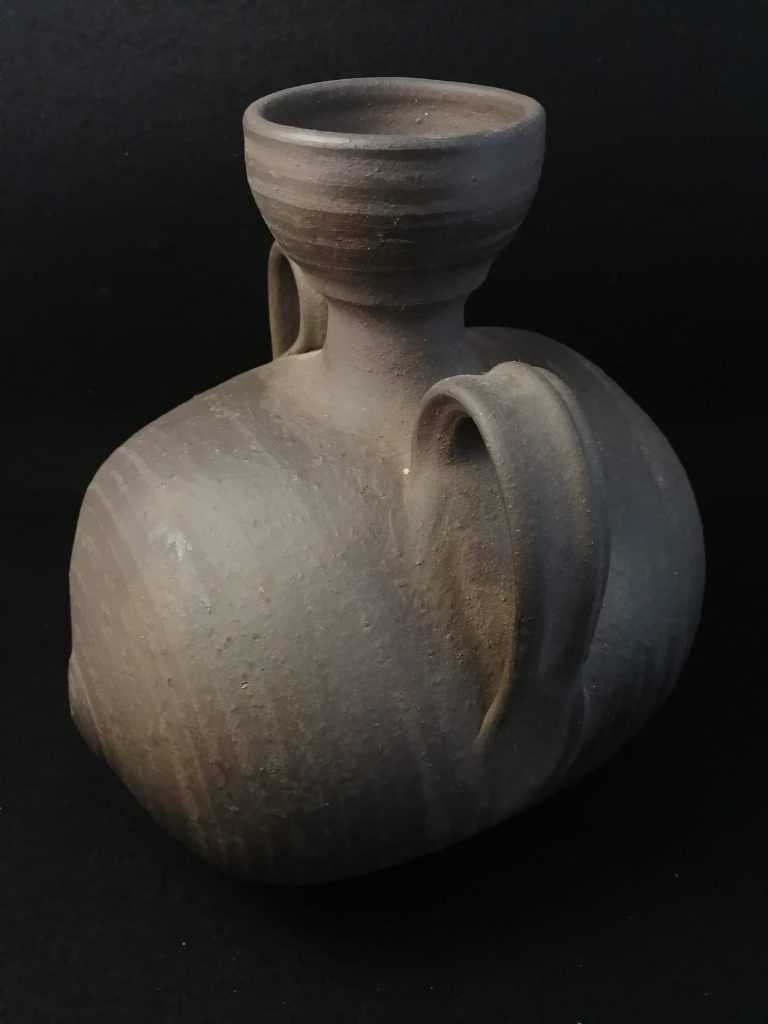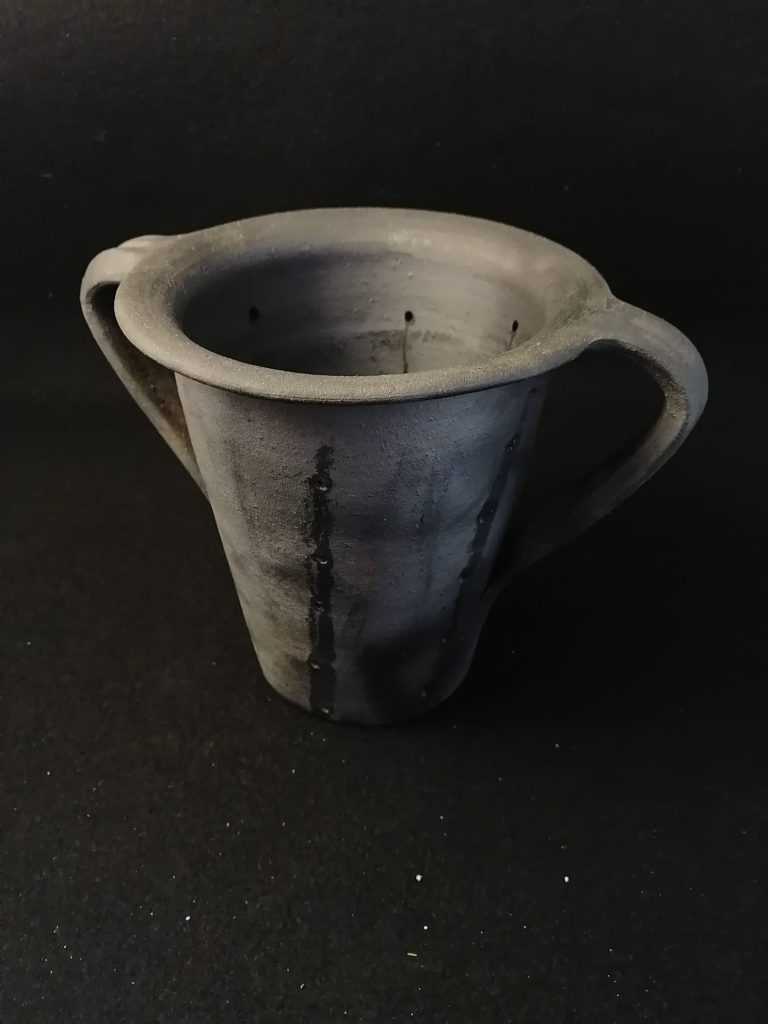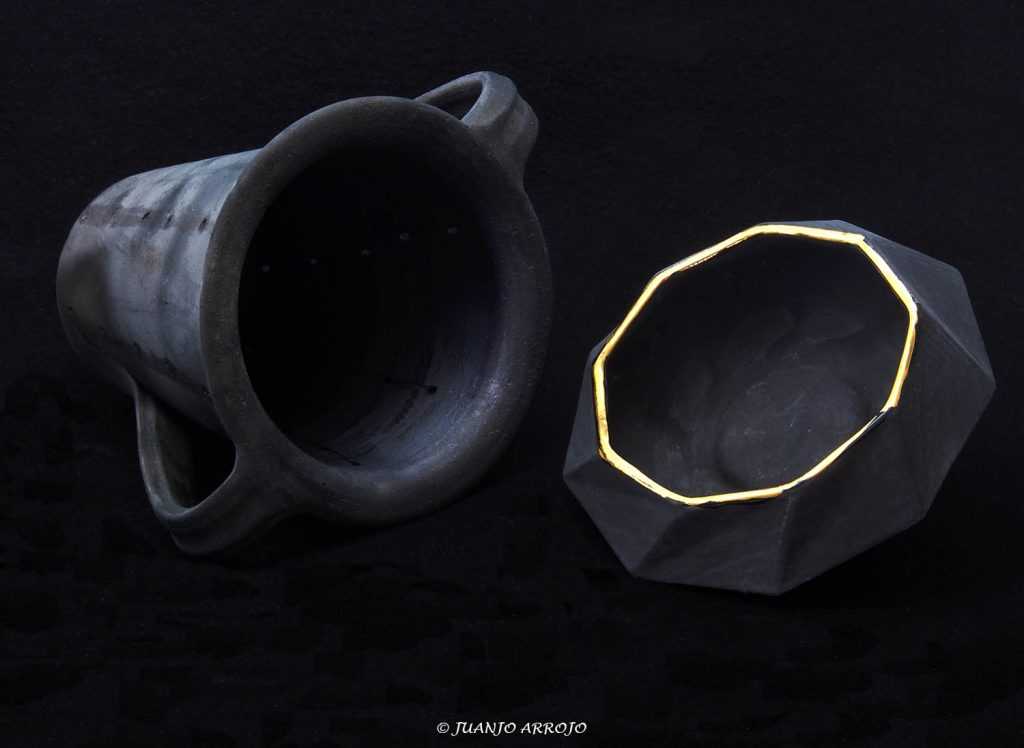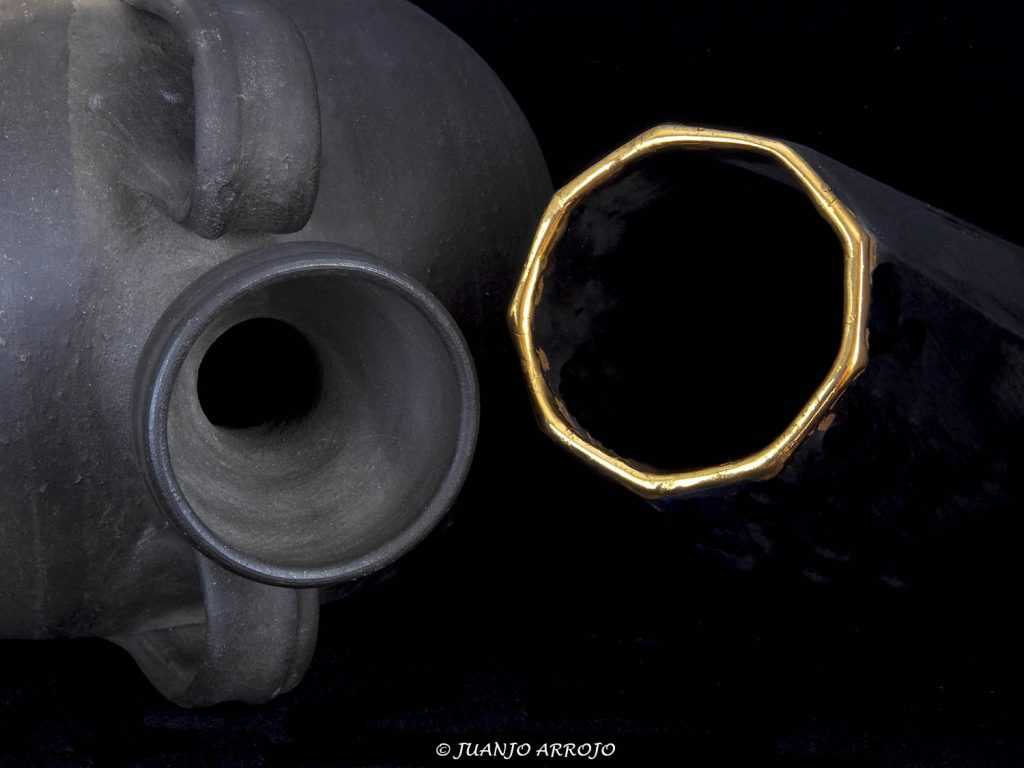 Associations
Spain for Design interviewed Daniel Guardado Rodríguez, the current president of the Sindicato de Artesanos de Asturias (SAAS), an association that brings together artisans who work in different trades in Asturias. Its role is to defend, promote, and support La Artesanía de Asturias, a forum and on-line shop for artisans. The SAAS receives funding from the regional government of Asturias to support workshops. It also organizes a fair in the summer and one during the Christmas period.
How easy is it for artisans in Asturias to obtain subsidies and other sources of financing to support their work? Are there sources at the regional or national level? How can the situation improve?
At the regional level, we receive funding to invest in workshops, machinery, and other related projects. We also receive financial assistance for travel to fairs outside of the region. At the association level, we receive funding to organize fairs and training courses. The ideal situation would be to become self-financing by getting back a portion of the money from the organizations whose projects we assist and use this money to support and invest in other projects.
What has been the impact of COVID 19 on the sector?
The impact is unknown as yet, but it has likely hurt the sector as a whole.
Do you think the work of the artisans is connected to traditions in Asturias, or do you think it is diverse without reference to these traditions?
Yes, in general, there is a connection between the region and creative inspiration. There is a segment of artisans who have a deep connection to traditions.
What are your plans as an association?
At the association level, we would like to have a physical showcase, a place where we can sell all the crafts made in Asturias. We would also like to improve our online marketing.
For additional information about artisan traditions in Asturias, please view the website of the Government of the Principality of Asturias.
Juanjo Arrojo was born in Mieres, grew up in Cudillero, and now calls Gijon home. He began to learn his craft in the 70s by studying the landscape and other aspects of his surroundings in Asturias and the 80s took it up professionally. He has shown his work in solo and group exhibitions and has worked with many magazines in Spain, including Viajes National Geographic, Península, Grandes Espacios, Viajar, Turismo Rural, and Revista de Arqueología. He has provided the photography for books about Asturian culture and landscape (Gran Atlas del Principado de Asturias 1999, Arte en Asturias, 2002, Espacios Naturales, 2002) and authored and photographed the 2018 publication, Asturias. El país del agua/The Land of Water.