July 3, 2020
/
/
Comments Off

on Design Events, News
News
July 3, 2020
Ana Hernández and Christophe Penasse, co-founders of Valencia-based studio Masquespacio, go from strength to strength. On June 30, they launched their new brand Mas Creations with the introduction of two pieces.
The line of furniture and objects represents a personal vision of a universe that is full of textures, contrasting materials, and, in keeping with the studio's trademark, color. One of the two pieces is the Too Much rocking chair, made of a stainless steel structure with color printed velvets, blue macaubas marble, and black Devonian marble. The other is the Ball Pot flower pot, made of stained ash wood, with nogalina dye, beeswax, and yellow triana marble. They will launch new products every fifteen days over the next few months.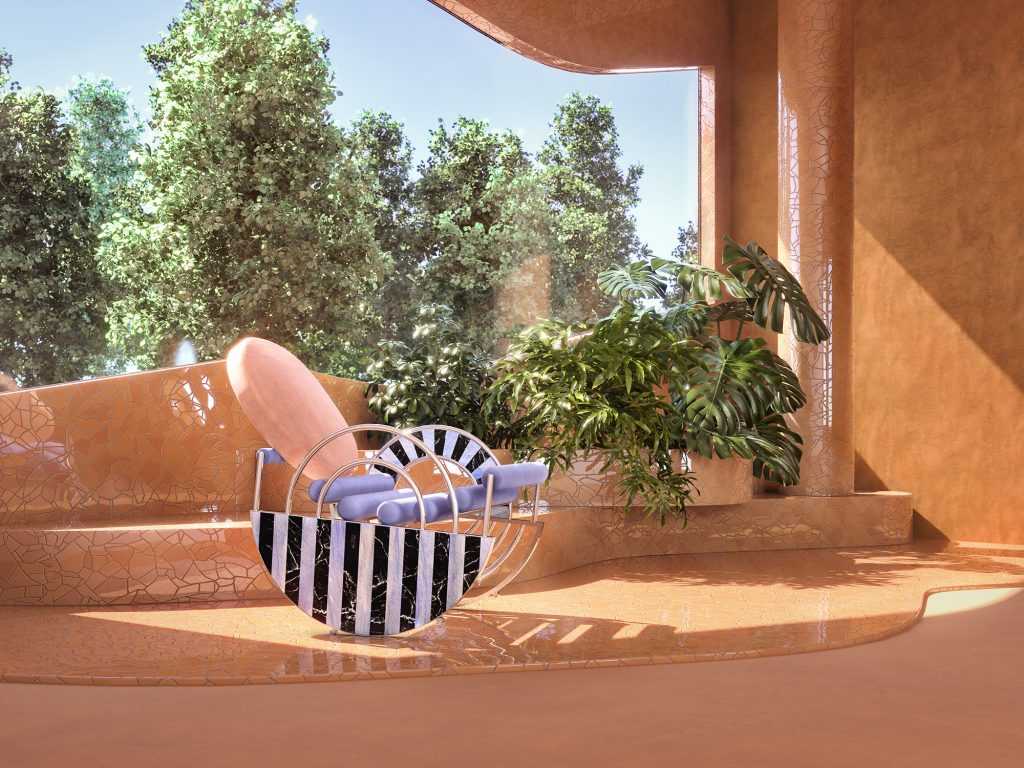 The pieces were made by local artisans in their studio in Valencia, using "a few hands, a brain, and a lot of passion during the quarantine."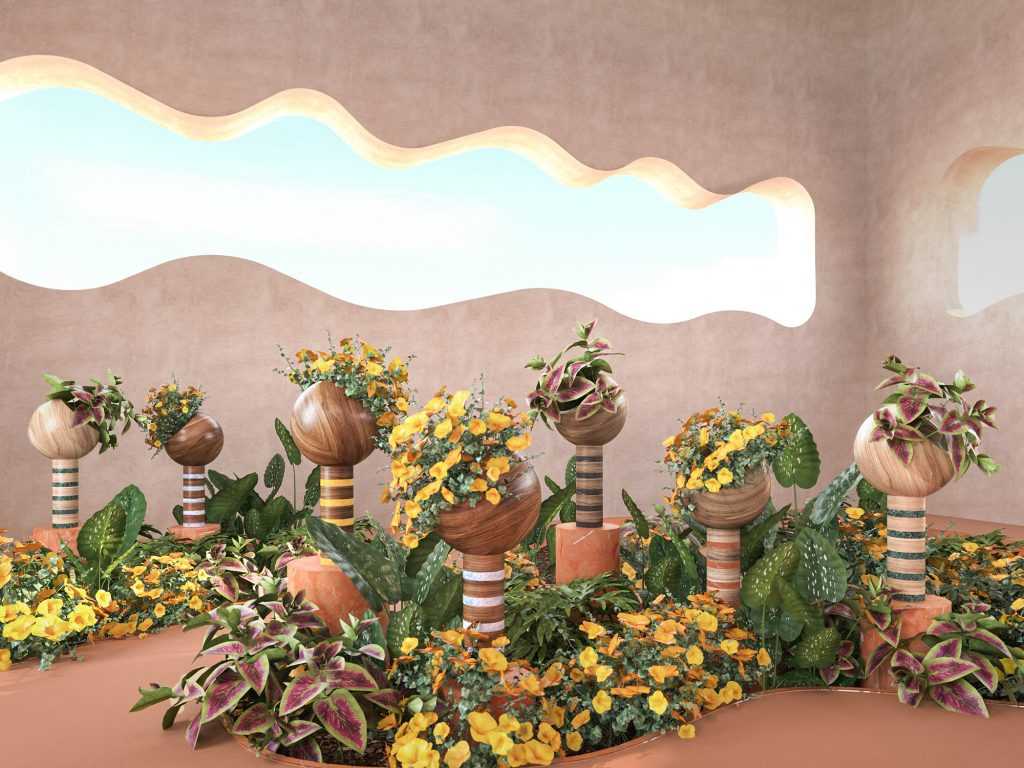 Ana and Christophe set out to create singular designs that would not necessarily be massive sellers but, rather, pieces that would showcase their progress as designers. As Christophe says, "For many years, we felt the need to evolve towards a more artistic approach, moving away from more commercial projects with a new brand parallel."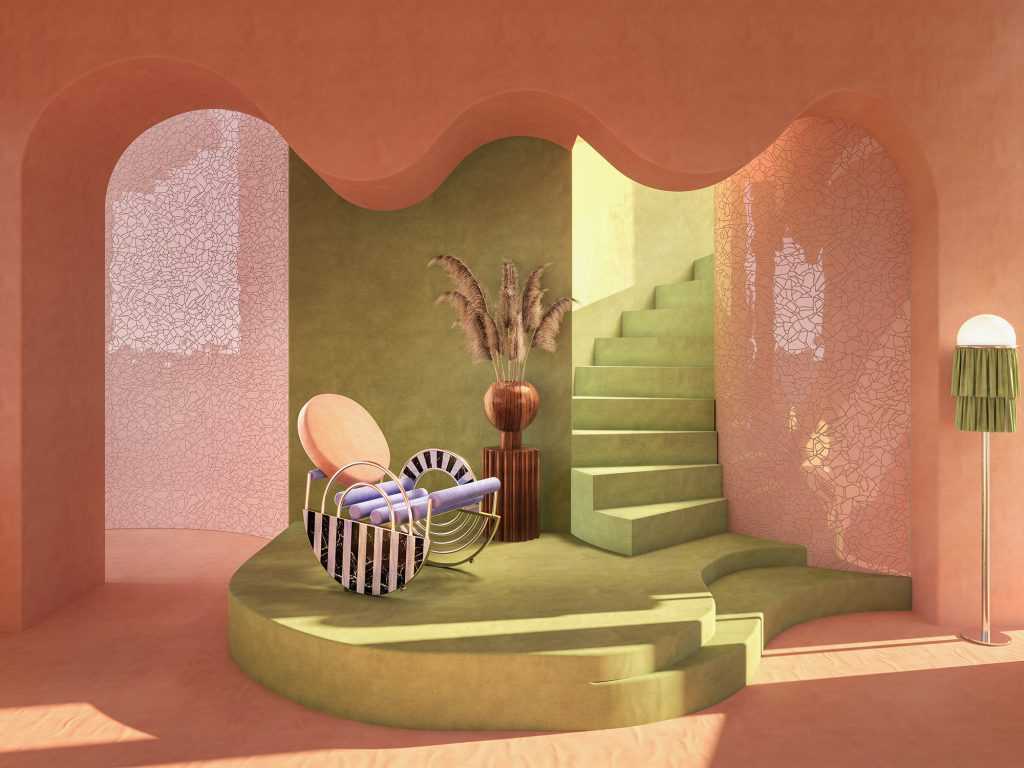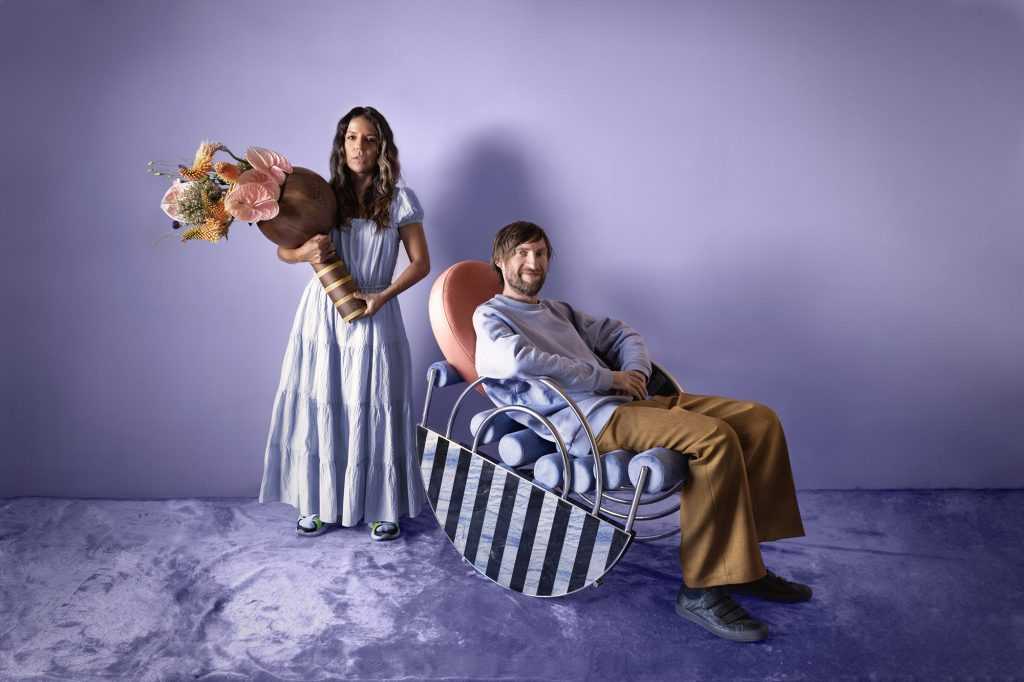 Images courtesy of Masquespacio
July 2, 2020
Casa Decor 2020 Prizes for Interiors and Design
On July 1, prizes were presented for the 8th edition of the Casa Decor Interiors and Design Awards. This year the announcement was made during a virtual ceremony broadcast live on the Casa Decor Youtube Live channel. Javier Muñoz received the Honourary award for Career Trajectory.
The jury comprised designer Beatriz Silveira, winner of the 2013 award for best project; Sofía Ruiz de Velasco, director of the magazine, SModa; Soledad Lorenzo, director of the magazine Arquitectura y Diseño; designer Ángel Verdú, the winner of the 2019 award for best project, and Javier Muñoz.
Sixty-four of Spain's most talented design studios partnered with companies to create unique spaces that highlighted a commitment to sustainability.
Best Project Award 2020: Space "Topografías del placer" by Lorna de Santos

Architect Lorna de Santos designed a space as a wabi-sabi experience based on the beauty of pure materials, art, and an aesthetic ideal. It represents a return to a more contemplative way of life that makes us forget our frenetic society. The jury appreciated it as a space that is sensitive, balanced, and subtle that transmits serenity and reflection. With a few elements, the architect created a unique atmosphere that welcomes visitors, envelops them, and invites them to stay.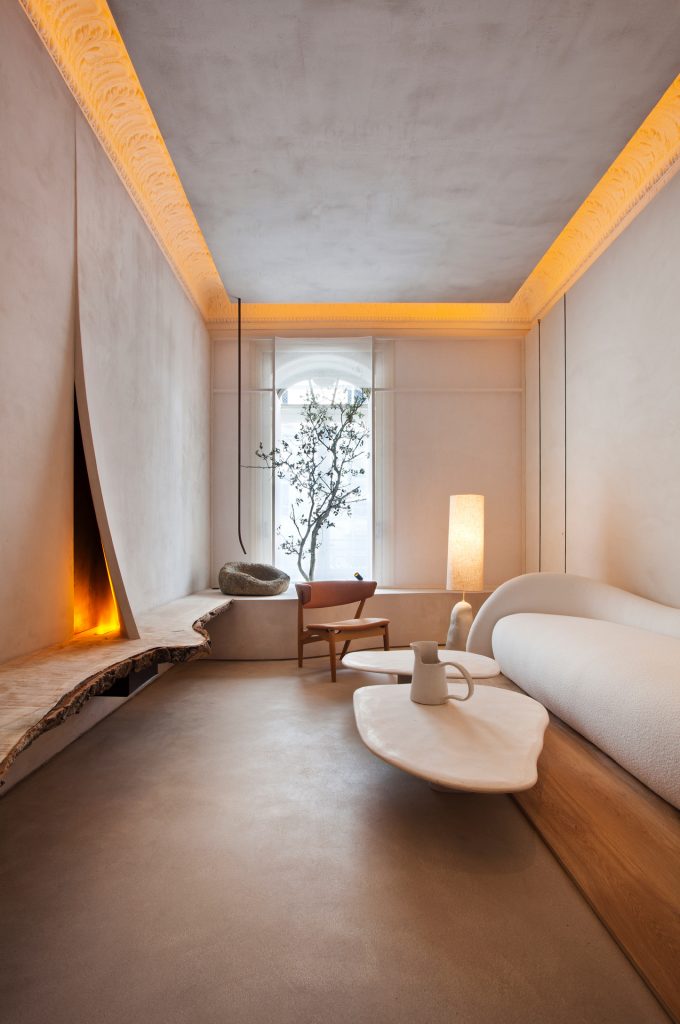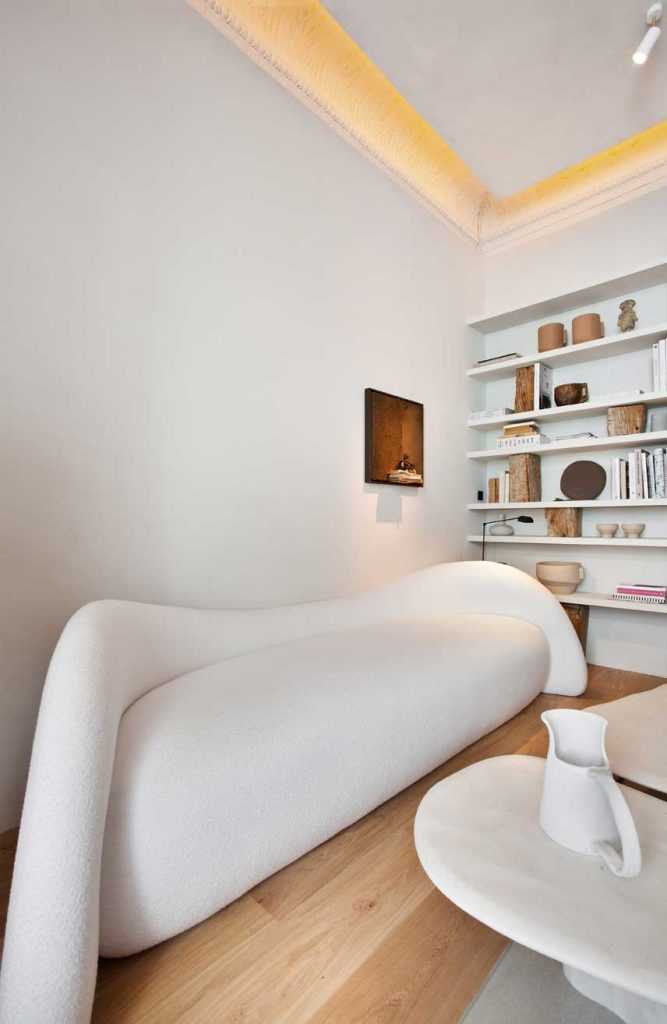 Jury Special Mention (1st), Niessen's "Game Room" space by Mayice Studio

"Game Room", created by Mayice Studio for Niessen, features a multitude of glass globes in XXL format. The spacious room is minimal, scenographic, coherent, and poetic. It invites relaxation while forcing us to revalue the maxim "less is more". A single central piece -the table with lights- establishes a dialogue between craftsmanship, technology, and energy saving. Through the use of a modular system with pieces of blown glass, focal light sources, and tree structures in aluminum, Mayice created a variety of atmospheres in which each movement of light generates a new perception of the space.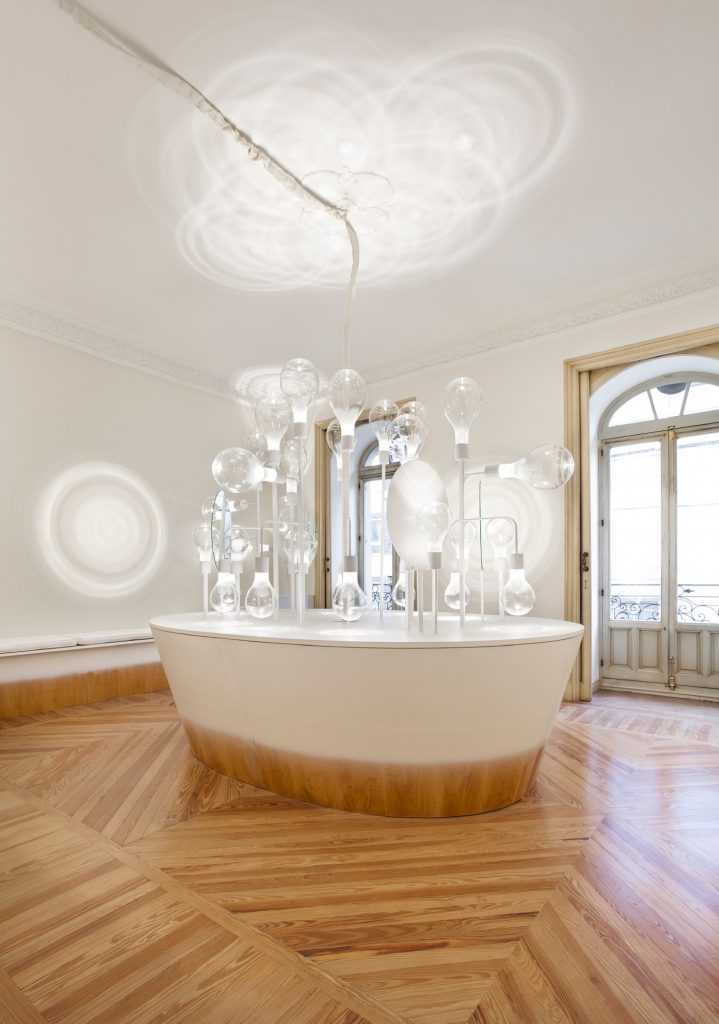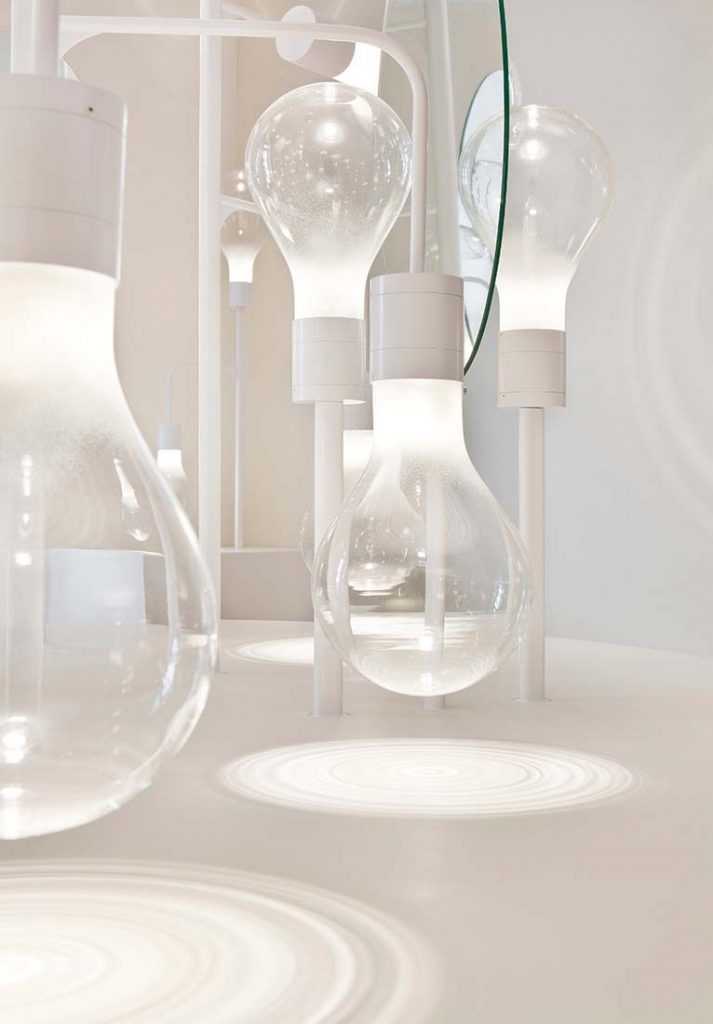 Jury Special Mention (2nd), "L'Entrée" by Fabián Ñíguez
"L'Entrée" by Fabián Ñíguez is an eclectic and vibrant space with a striking laminated wall panel. The designer created a space around a fictitious character, the Marquises of Frómista, a former inhabitant of the house. He developed the project around this fable, functionally and aesthetically, and selected materials, furniture, colors, and textures that tie into it. The jury appreciated that he was able to achieve this level of design despite structural and spatial constraints, within a small pass-through area.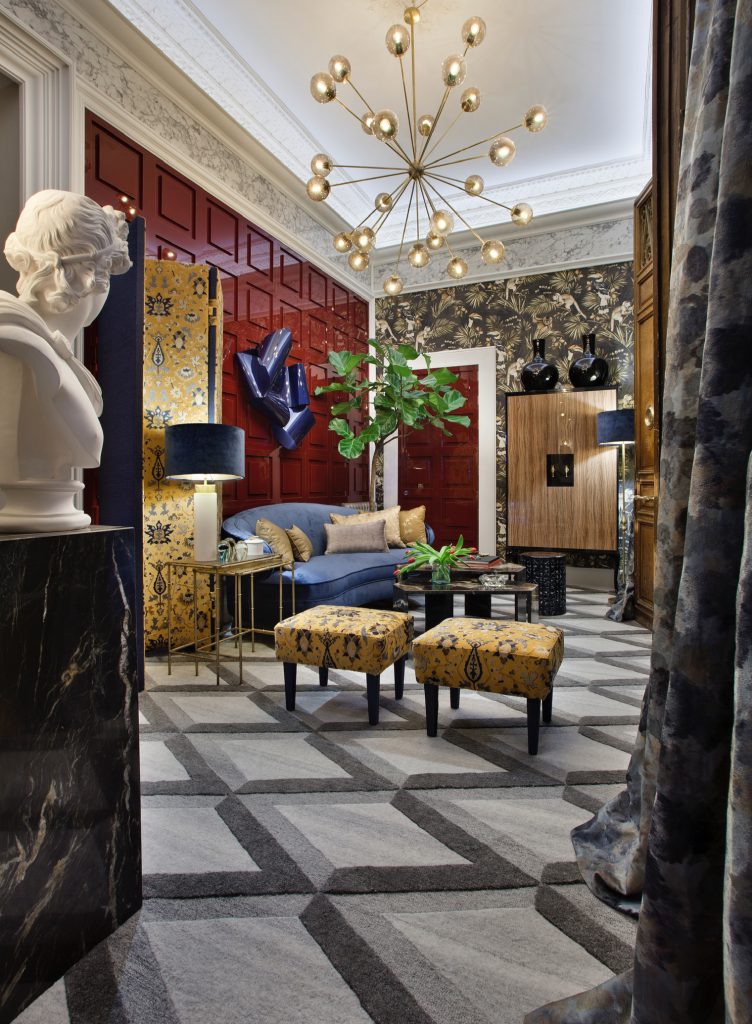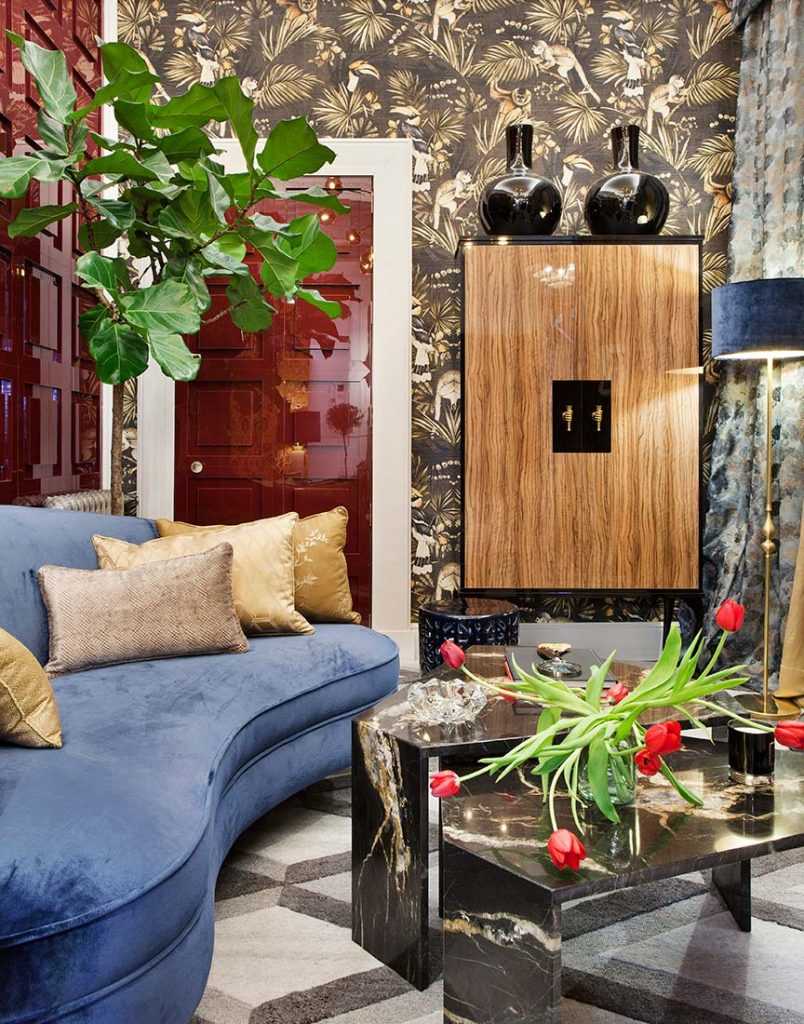 Award for Best Original Professional Design, "Booths" modules, by Héctor Ruiz-Velázquez for Grupo Alvic

Architect Héctor Ruiz-Velázquez designed a stage for visual games with the Luxe Plus panels, full of nuances, lights, and shadows with artistic inspiration. A modular design that can be resized in any space, he made the most of the high-gloss laminated material, enhanced by the effect of the mirrors. The union of the three self-supporting modules creates a set of horizontal and vertical curves that expand to infinity, generating a kaleidoscopic vision of space.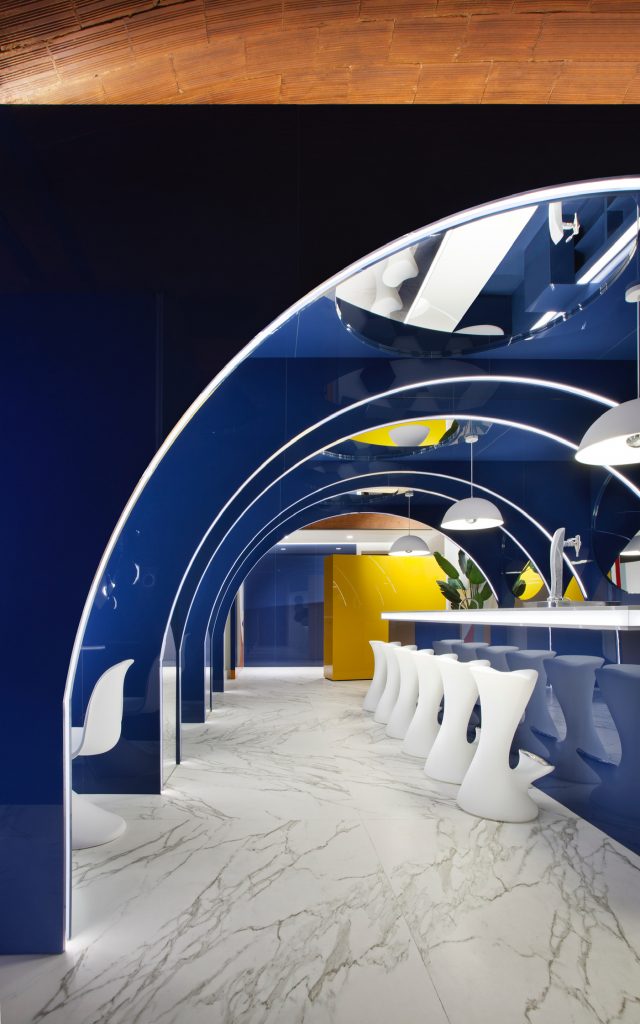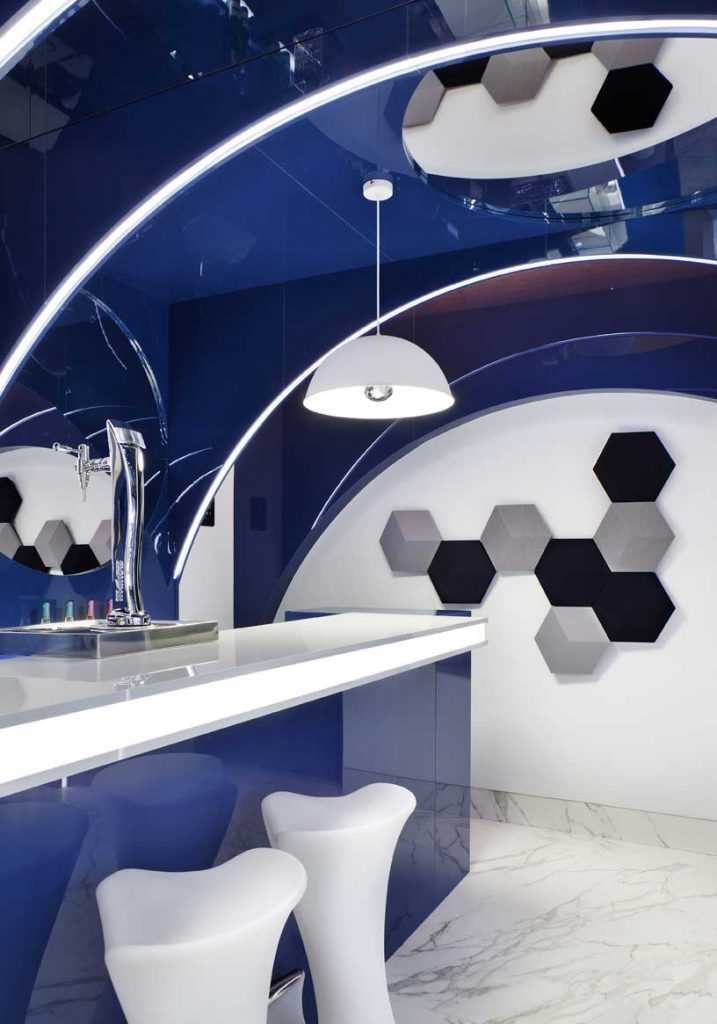 Best Product Award: ECOpanel of Aistec

The ECOpanel soundproofing panels by Spanish firm Aistec is a sustainable product that is made from recycled plastic bottles. It was part of the design of four spaces at Casa Decor: the meeting room of the AC Lounge by AC Hotels for Marriott; the TV room "Mainstream", designed by Gabriel Bautista of Antro Design; the public bathroom, "The Baroness with a Brush" by Virginia Sánchez for Espacio Bathco; and the foyer "Natural Abstraction" designed by Clara Rodríguez Spiteri. The jury valued the versatility of this new soundproofing material, which is 100% Spanish. It allows for customized designs in a wide range of colors and can be die-cut, cut, beveled, curved, folded, and printed.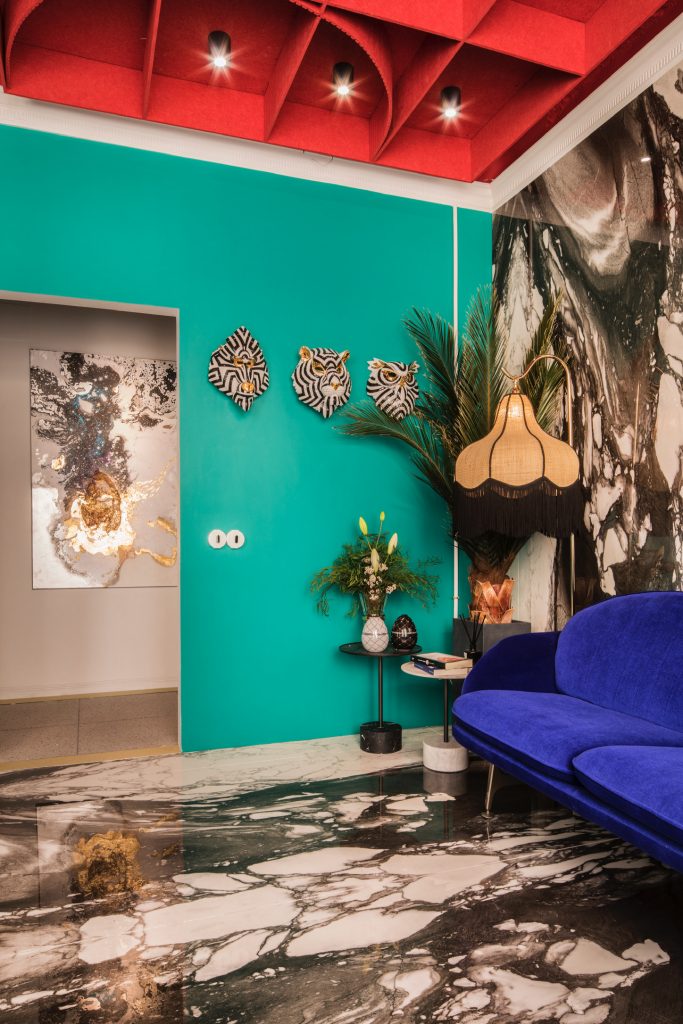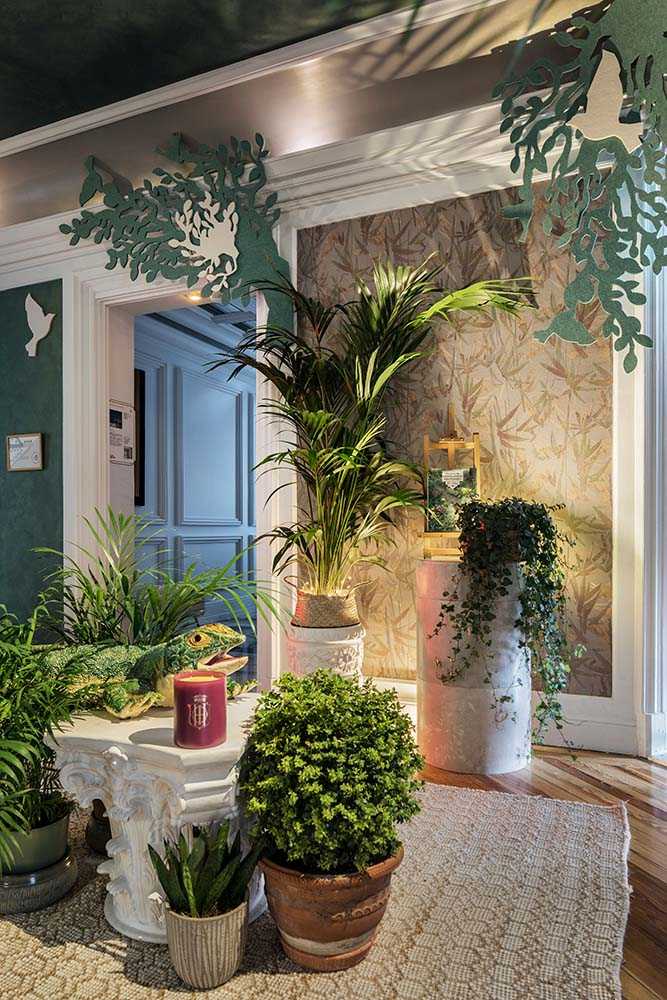 Photos courtesy of Casa Decor 2020
June 26, 2020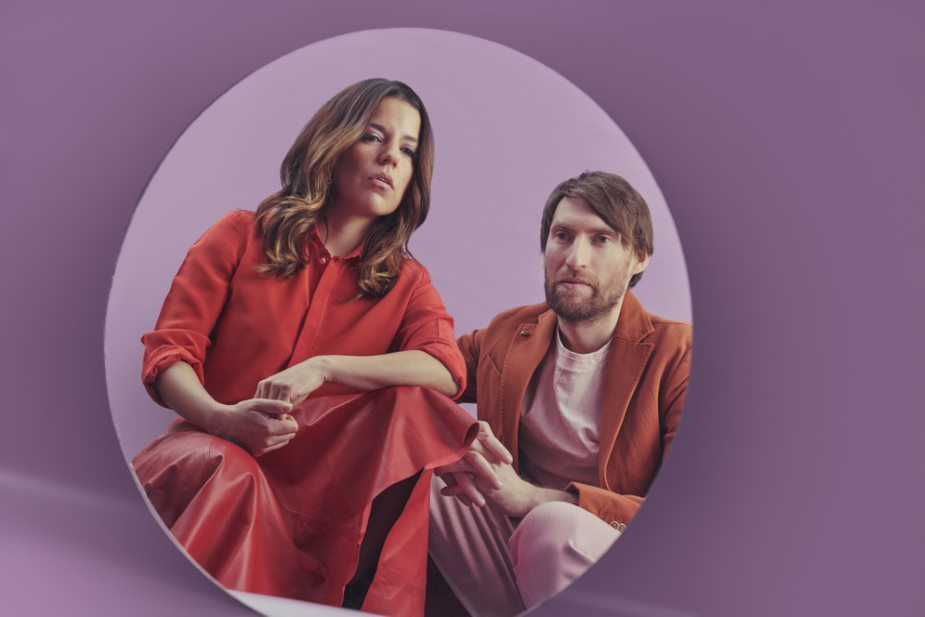 Congratulations to Ana and Chris for winning Young Design Talent, one of the 14 awards from the prestigious Elle Decor International Design Awards (EDIDA). The 25 editors-in-chief of the ELLE Decor magazine network select the winners and thus this is truly a global honor, which they received alongside such design superstars as Vincent Van Duysen (Interior Designer of the Year) and Milan-based Spanish designer, Patricia Urquiola. (Floor Covering). What an honor for the talented interior and industrial designers, who opened their studio, Masquespacio, about ten years ago and have progressed, as they say, "poco a poco".
Link here to read my profile of Masquespacio.