José Santamarina: El Maestro
August 31, 2020
/
/
Comments Off

on José Santamarina: El Maestro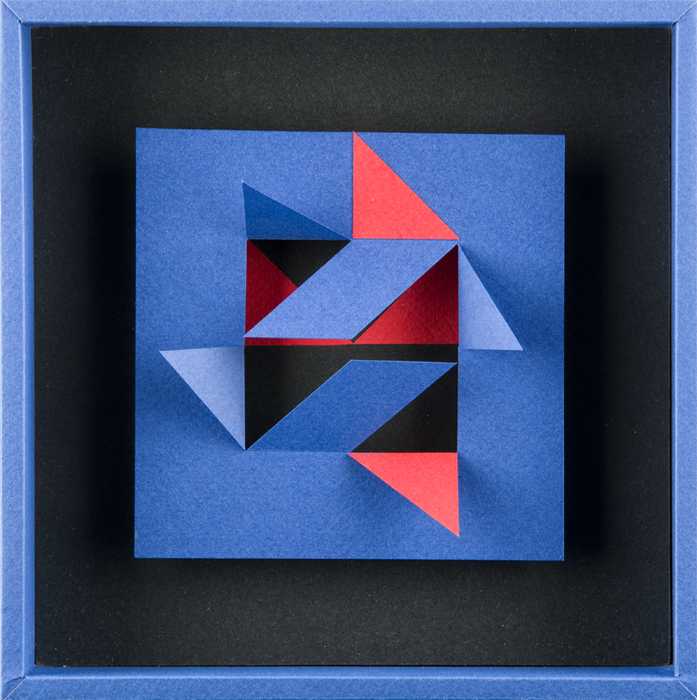 With over 50 years in the industry, Oviedo-born José Santamarina Laviada, the co-founder of Santamarina Diseñadores, is a reference in the field of graphic art in Spain. Throughout his career, he has designed graphic and logo design, brand identity, signage, brochures, books, packaging, and illustration.
From 1961 to 1963, he worked as a teacher at the School of Applied Arts and Artistic Crafts in Oviedo and, from 1962 to 1969, as a graphic designer and illustrator, during which time he collaborated for two years with the Oviedo-based newspaper La Nueva España. In 1969, he founded the studio Elías+Santamarina with partner Elías García Benavides, and in 1997, he opened his current studio with son Miguel, and daughter Carmen.
Santamarina's work has appeared in publications in Spain, Switzerland, England, Germany, Italy, Canada, Japan, and the United States. He has participated in solo and group exhibitions in Spain, Austria, and Poland and his designs have been part of the collections of the Museu del Disseny de Barcelona (Design Museum of Barcelona), the Museo Nacional de Artes Decorativas (National Museum of Decorative Arts ) in Madrid, the Victoria and Albert Museum in London, and Das Internationale Design Zentrum Berlin (IDZ) (the International Design Center Berlin).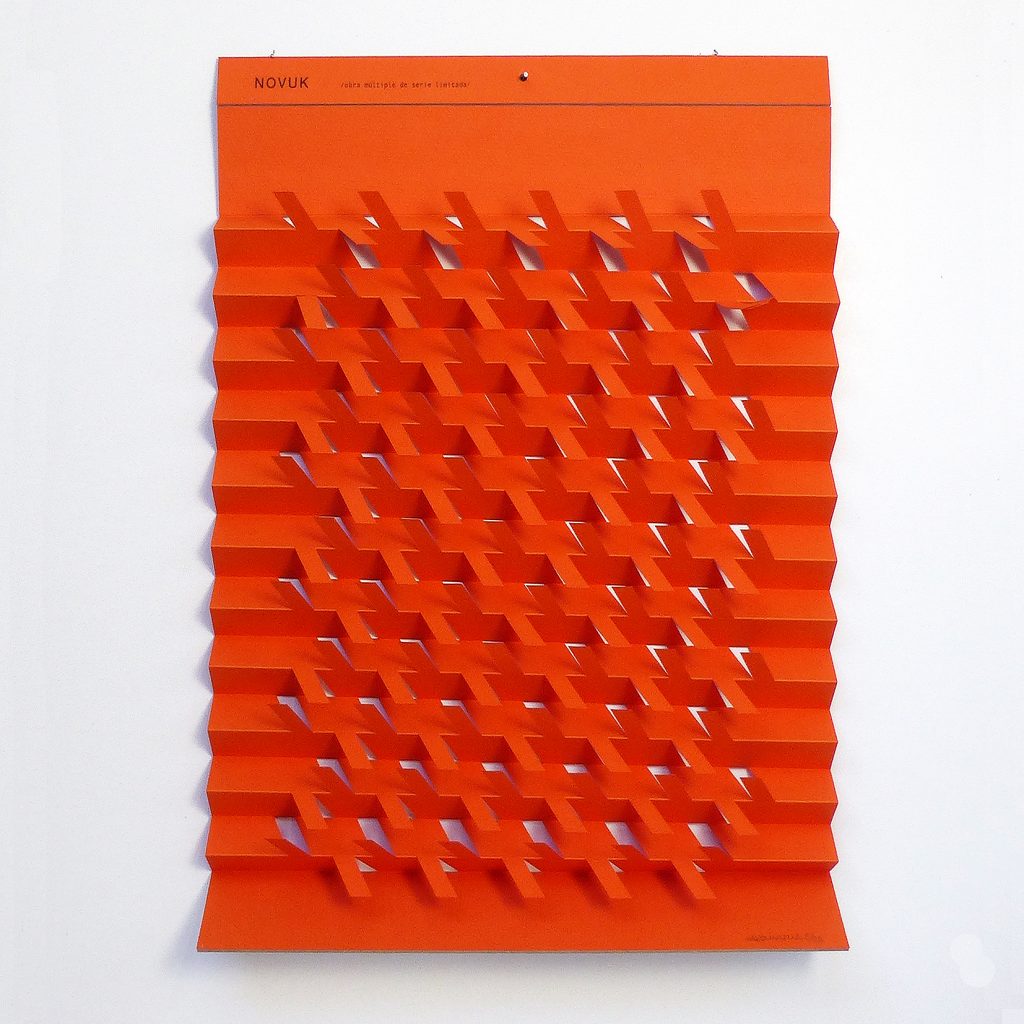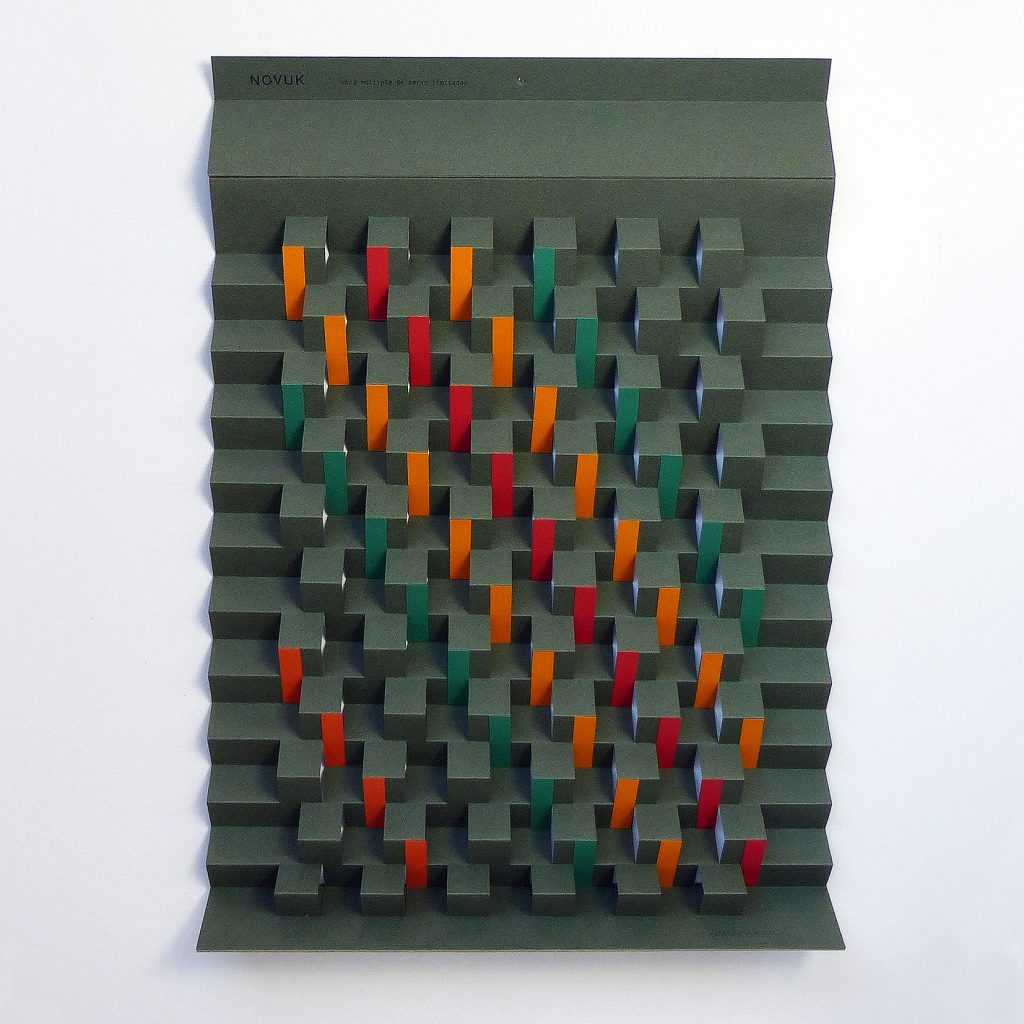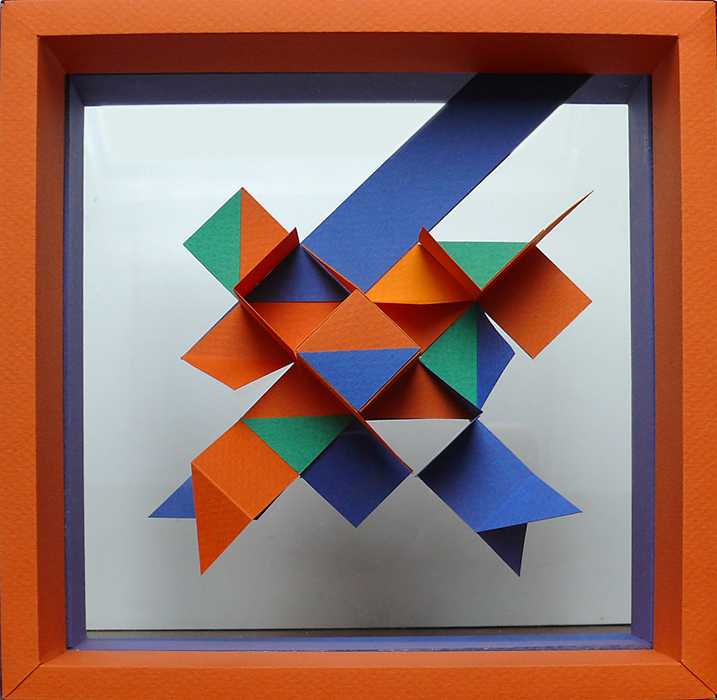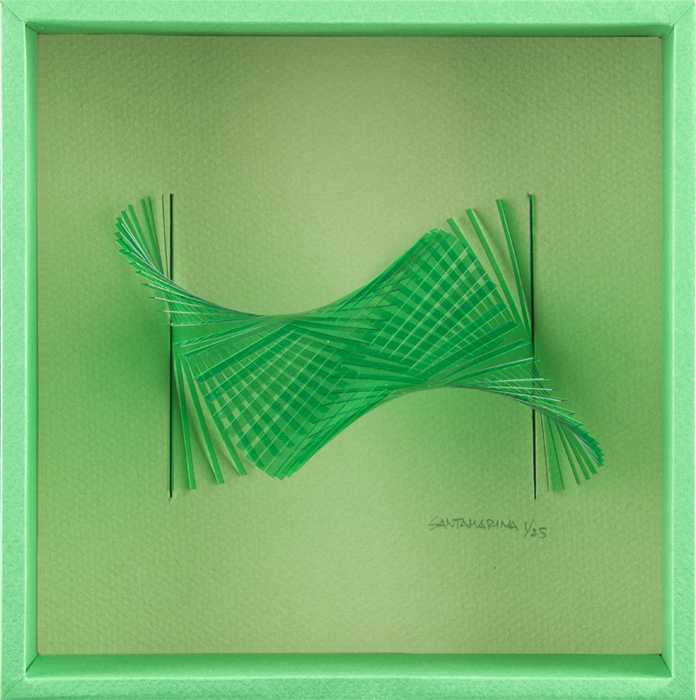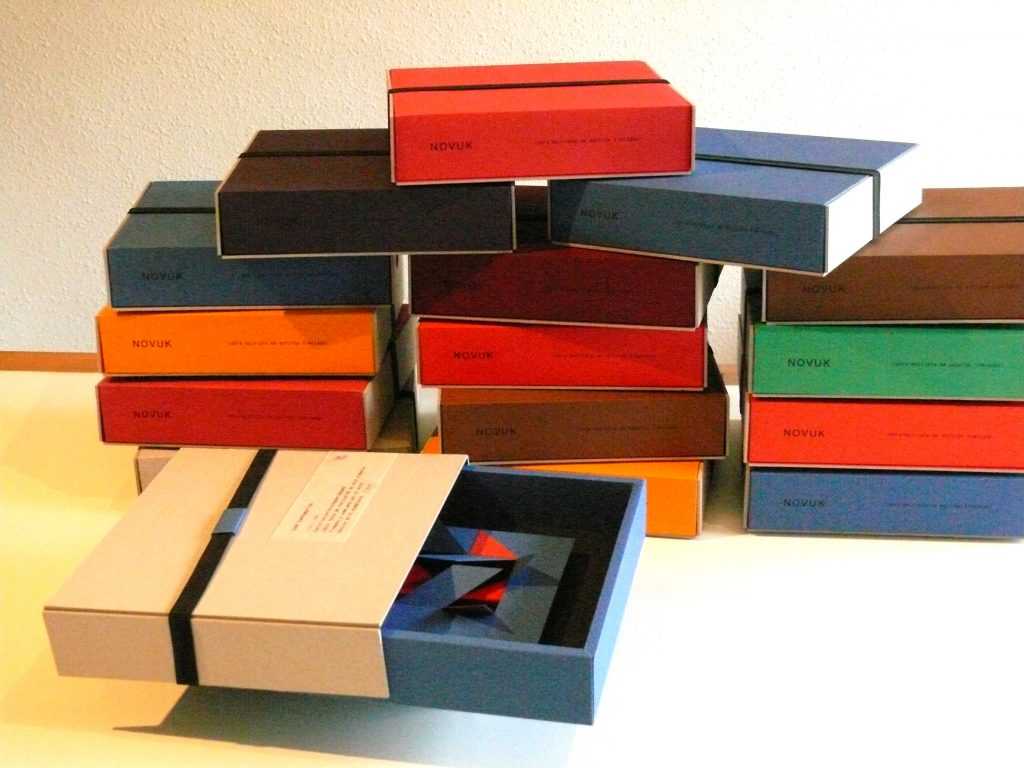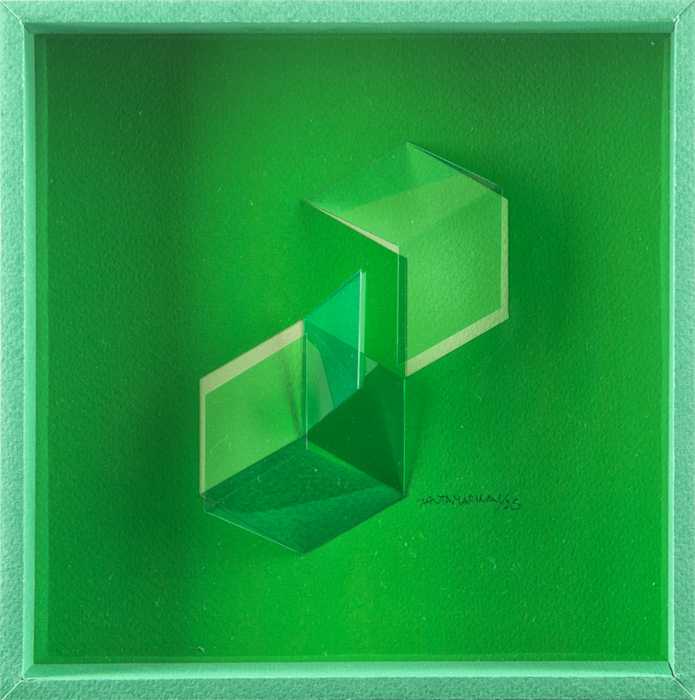 Is there is a Spanish/Asturian or other tradition or reference for your technique, design, or inspiration?
My creations are characterized by the accuracy of geometry. There are references to geometric abstraction, constructivism, kinetic art, and op-art.
The participation of the spectator is a very important aspect of my work. This involves the eyes, the feet, the ability to see, and the possibility of movement. A piece does not appear the same if lit in different ways, or if the point of view is from different heights. In the same way, it will be different and will appear to be different, with every move.
What is the reason, mission, or philosophy of your company?

My professional and artistic philosophy go hand in hand and have remained the same throughout my career: to enjoy what I do. I have achieved this.
Has there been any past or recent events, notable recognition (awards) for the work of the studio?
In 2012, the studio created NOVUK, limited edition multiple artworks, signed and numbered. Each piece is limited to 25 pieces. They consist of boxes and fold-outs, and other three-dimensional works, treated using transparencies or chromatic contrasts. They are simple geometric structures, most of which are reduced to squares, rectangles, and their corresponding projections.
The prestigious German publishing house Taschen published The History of Graphic Design, vol. 2, 1960-today, (Jens Müller, author, and Julius Wiedemann, editor) and placed me on its list of the 118 most important designers. To date, this 2018 publication is the most comprehensive study of graphic design history.
How/where can one buy your artwork?

At the Cornión Gallery (La Merced, 45, Gijón, Asturias) and Espacio 451 (Mon 26, Oviedo, Asturias).
How have you used different social networking platforms to your advantage?

I use Instagram. It is a good platform to give my work visibility.
How have you fared during the COVID-19 pandemic?

I was hard at work, preparing for two exhibitions.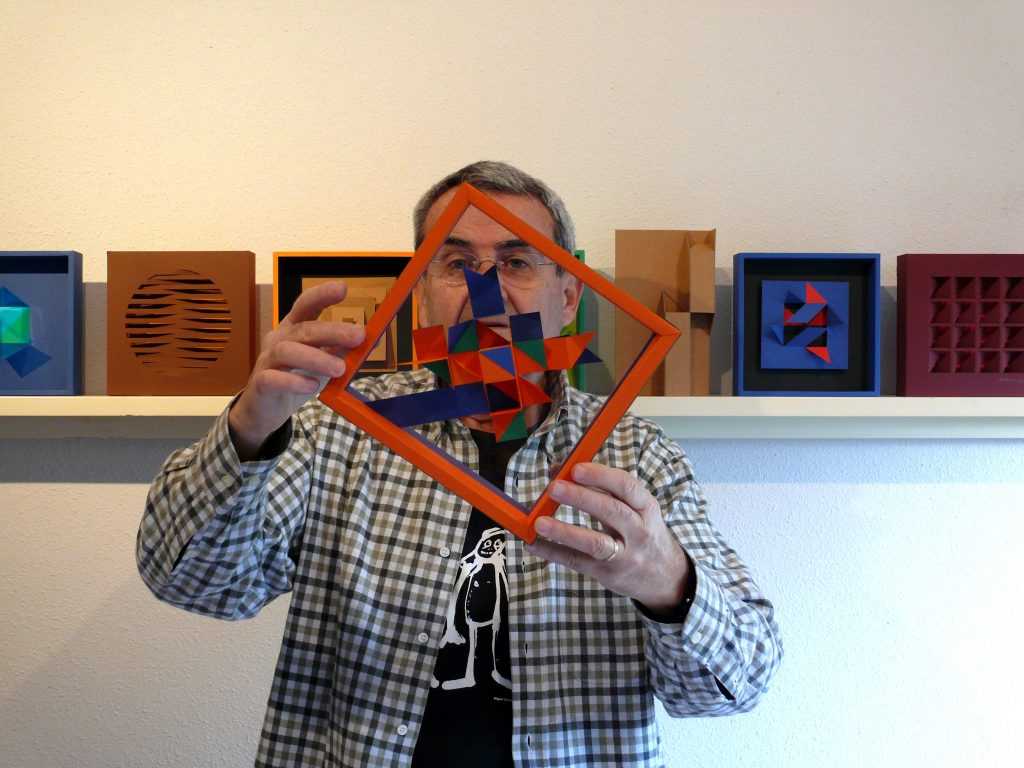 Images courtesy of Santamarina Diseñadores.