Cocol: Things de toda la vida
September 21, 2020
/
/
Comments Off

on Cocol: Things de toda la vida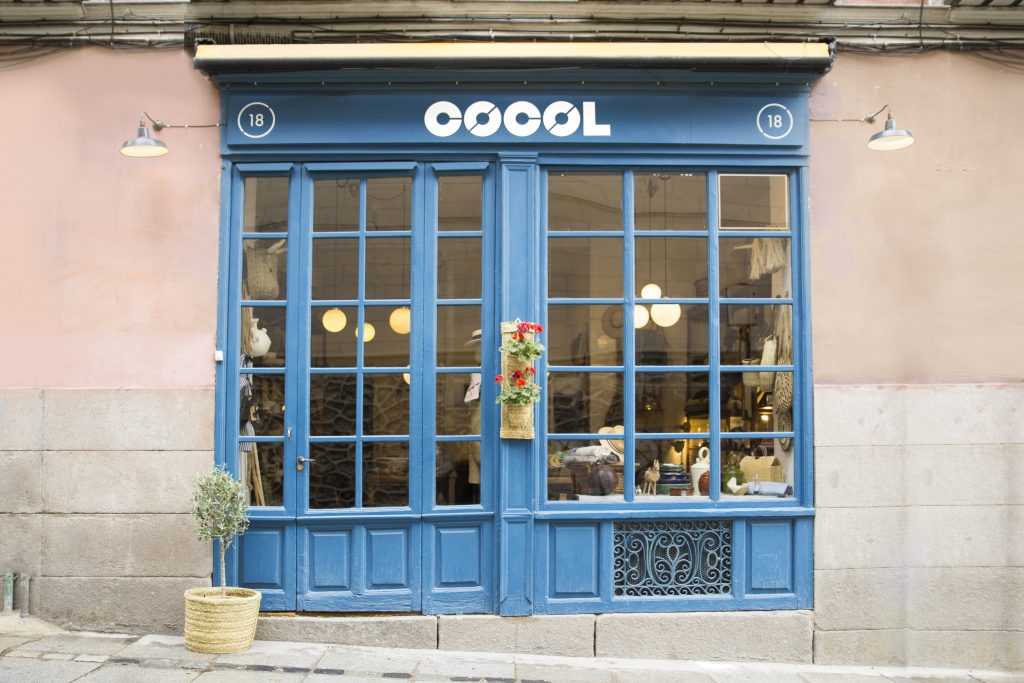 The Spanish expression de toda la vida is one I have recently come to know and appreciate. It can refer to something familiar, something that has not changed; maybe a friend, a situation, an object, a recipe, a tradition, or that little shop around the corner. I do not think there is an equivalent in the English language and the literal translation-grew up with- does not evoke the same nostalgia, romanticism, and sense of grounding to time and place.
When it refers to objects, it may be those treasured items one saw as a child, on display in a curio cabinet, or a grandmother's sideboard, lit by sunlight streaming through a window with flecks of dust floating around them. They were a steady presence in our space and melted into the background or were a source of curiosity or, perhaps, fascination.
For me, it was my mother's egg cups in a variety of colors and materials-hot pink plastic, glass, painted wood, ceramic, and her shiny Birks silverware that I volunteered to clean with a foul-smelling paste, as one of my "chores" for an extra bit of pocket money. Both spurred me to start my own, now aborted, collections as an adult.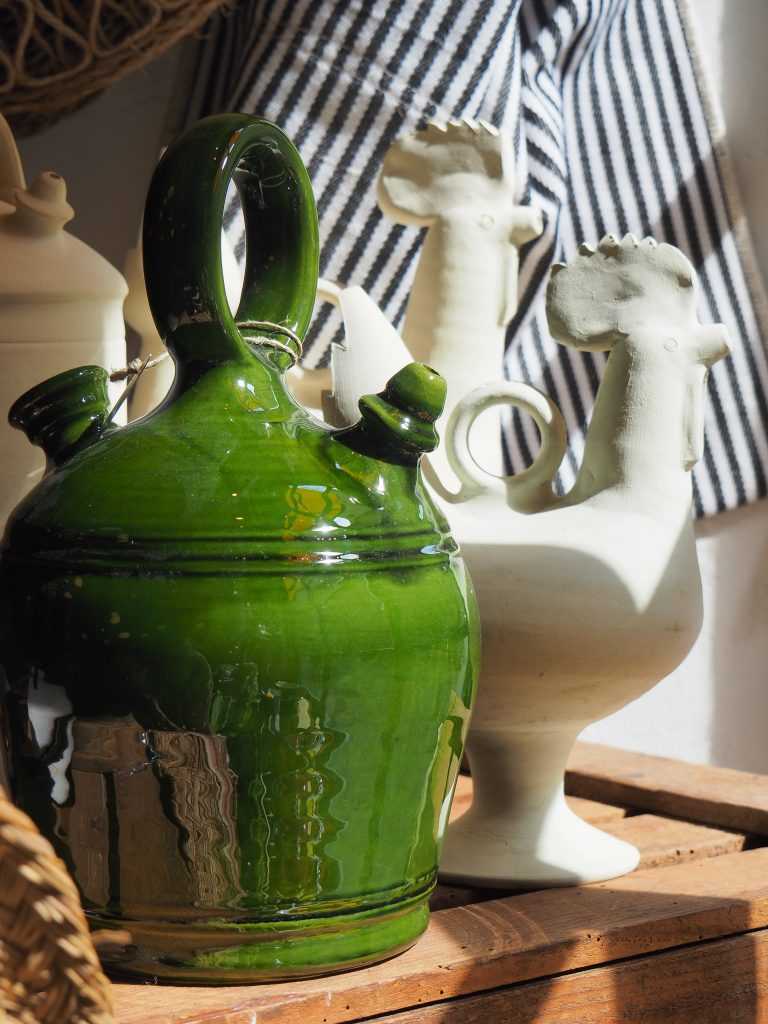 Pepa Entrena sells artisanal objects de toda la vida that many of her fellow Spaniards grew up with. She opened her shop Cocol in 2017, in the Latina neighborhood, the historic center of Madrid. Even the name of the shop is de toda la vida. Caracol, the Spanish word for snail, was the family nickname that one brother came up with for another brother because of his curly hair. With a child's pronunciation, she would shorten it to "cocol". Attracted to symbols of spirals and the slow movement, an image linked to the snail, she decided to use the name for her business and the image for her logo.
She studied economics at university and completed graduate studies in development, after which she worked in international project management in the medical field, traveling widely for her work. But, like many who came to the design world from a different career path, she reached a point where she decided to go in another direction. "I was working for this international project management company and I realized that the world is changing and I was unsure if I wanted to continue because the passion was no longer as strong as it had been. I wanted to do something new, something different, something for myself."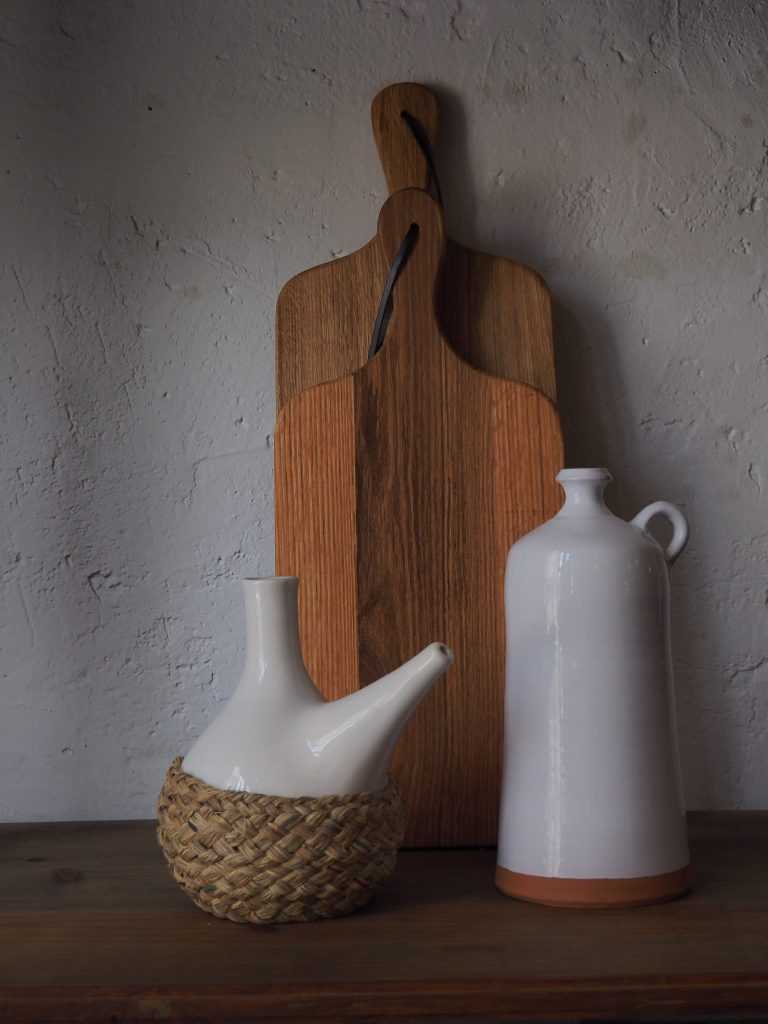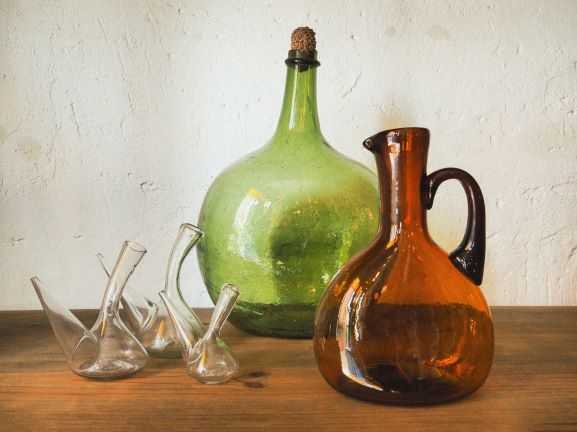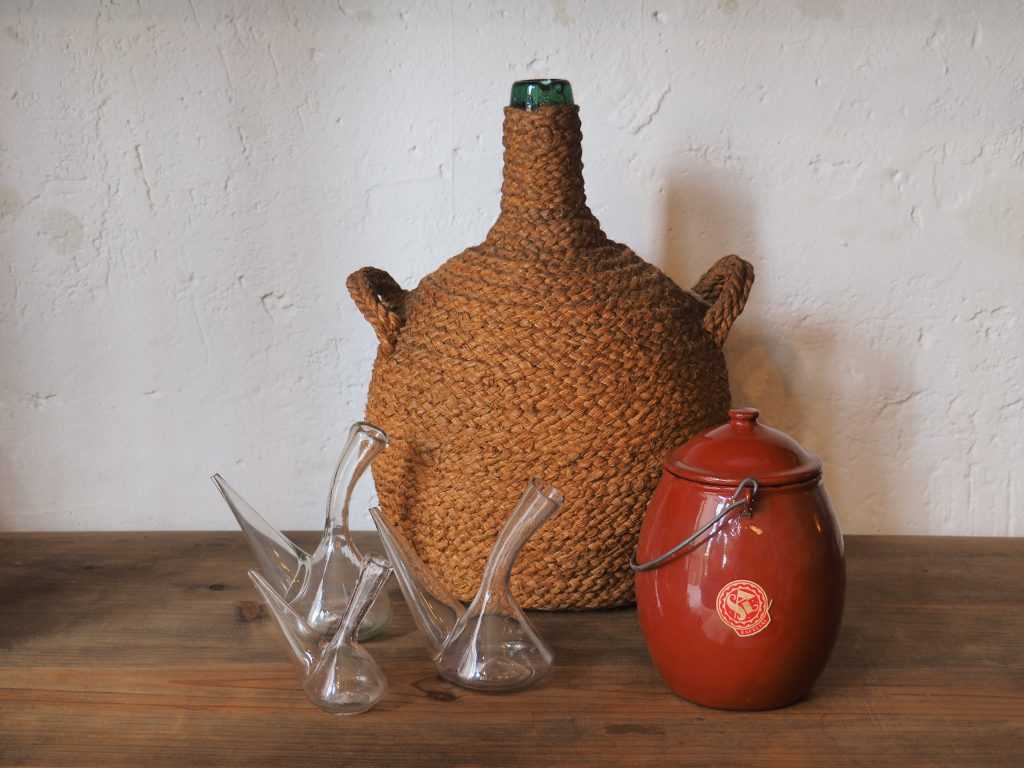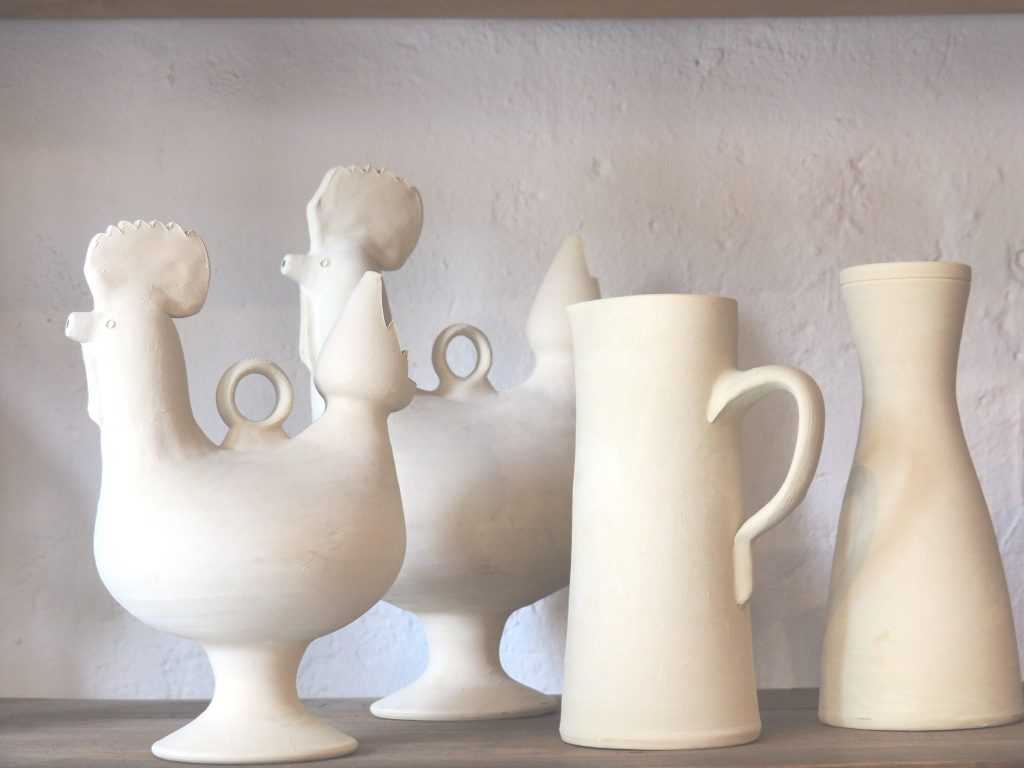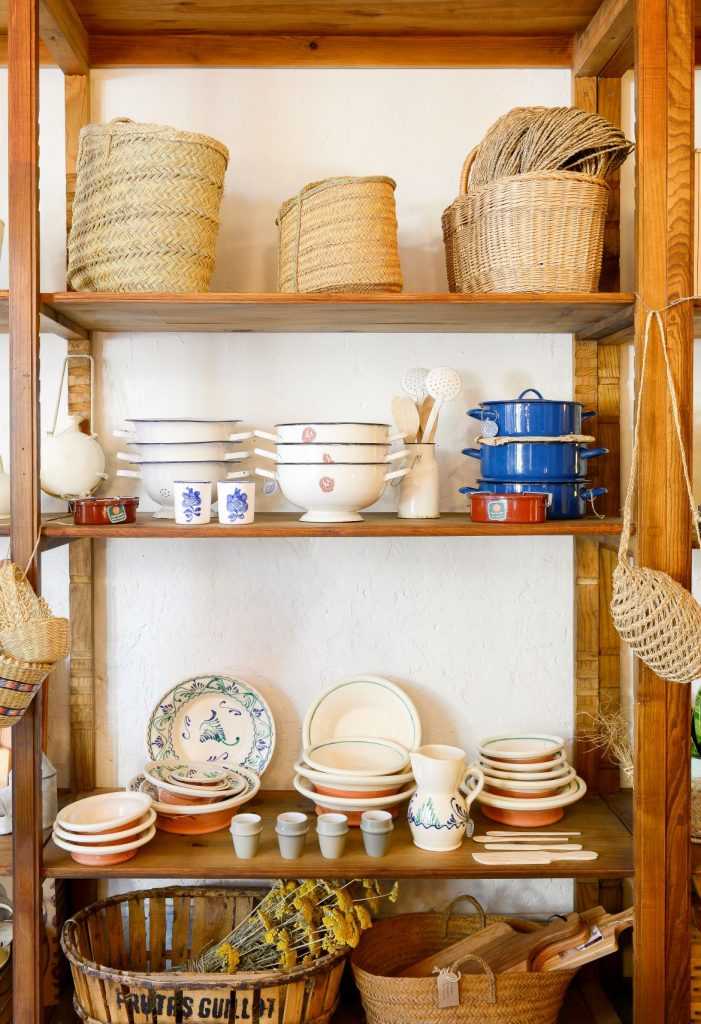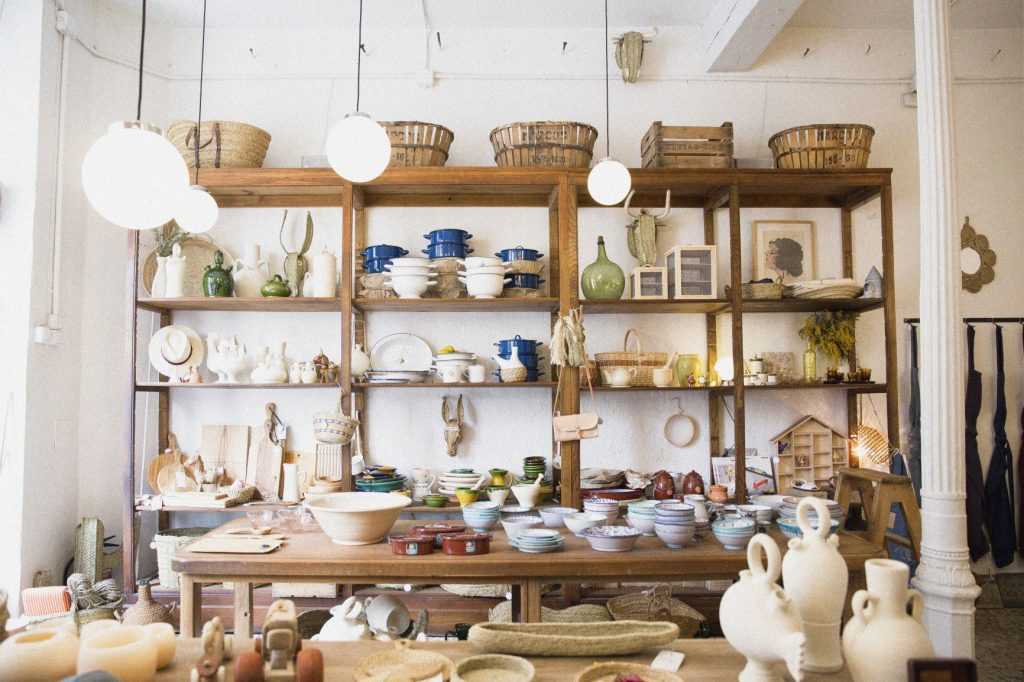 Why did you choose to sell handicrafts from Spain?
I have always been surrounded by traditional Spanish handicrafts. When I visited my family village in Alicante as a child, I loved the traditional objects in our home. I realized that we have really beautiful traditions in Spain.
Describe your shop.
It is small. It used to be a furniture upholstery workshop. I kept the original shelving and the oak counter. The blue exterior doors and window frames are original and have received heritage protection, so I cannot change them. Of course, I do not want to. Being in the shop is something that you have to experience.
Why do crafts appeal to you?
We need to conserve our artisan traditions. Unfortunately, we are losing them and there is no one to pass them onto, who can take over and continue to work in them.
What do you think the public sector or schools can do to preserve and promote Spain's artisan traditions?
From a public administration perspective, we need to promote, give visibility to, value, and support products and artisans with special tax conditions. We also need to promote the teaching of these traditions in schools. They are part of our patrimony and we must preserve them.
How was your business faring before and during the COVID confinement?
It was growing well. Customers appreciated it and I had a good reception from those in the neighborhood and tourists. During the confinement, I was depressed at first, but social media was very important and I became active in it. On Instagram, I created a connection with followers. I used the time to develop the e-shop because it was basic. Since the easing of the confinement, customers have returned, which has been surprising. I think that clients believe in the importance of local shops that sell sustainable items. Tourists have not returned as yet, so I have had no choice but to develop the online business.
How do you use social media to promote your business?
I only use Instagram. I enjoy it because it creates a community of people. I also enjoy taking pictures and playing with light and objects. I also like that it is easy to use and I find it more discreet than other social networks.
Is there an object or region in which you specialize?
Not really. I sell items from all over Spain. But my background is the Mediterranean, I spent my childhood in the Mediterranean, and my influences are from the Mediterranean.
Which pieces are popular with tourists?
Ceramics and candles.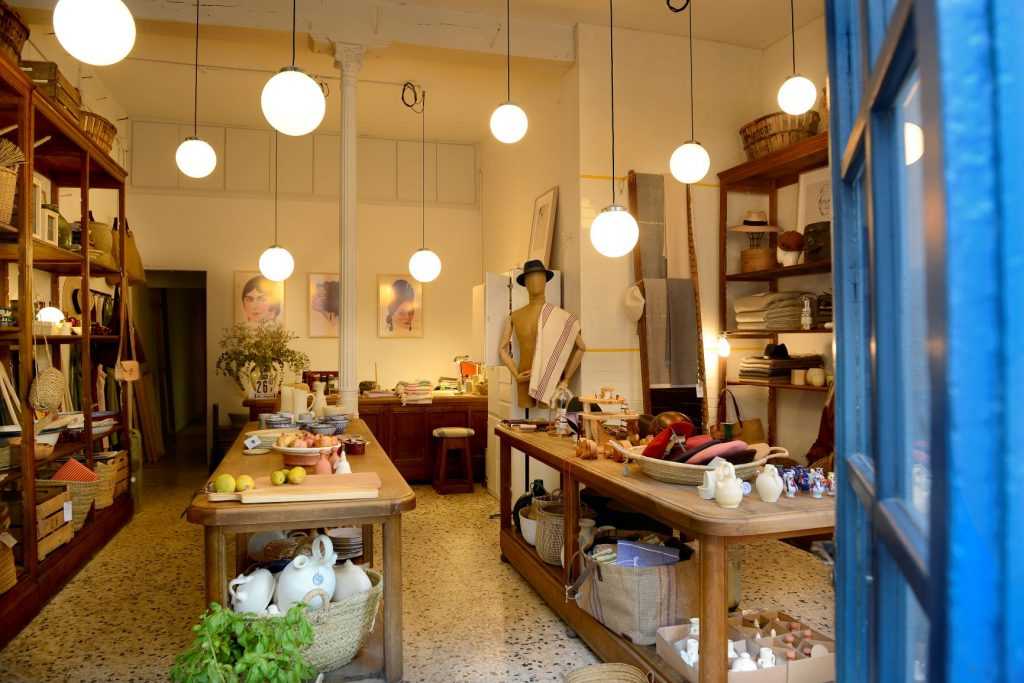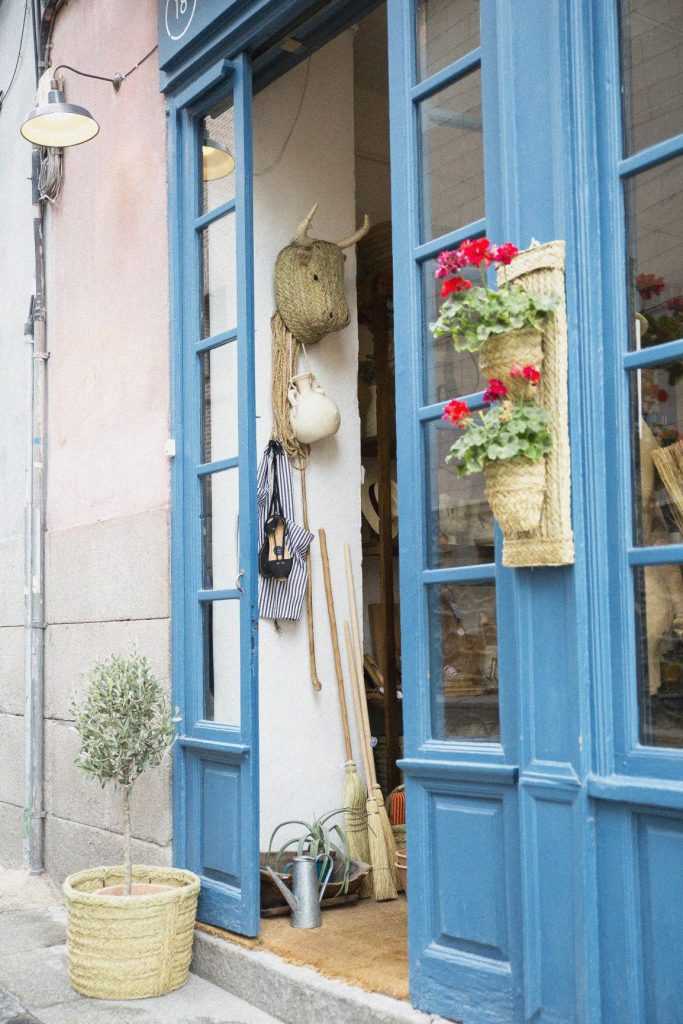 Images courtesy of Pepa Entrena.