Espiral de Virutas: Nature's Art
September 28, 2020
/
/
Comments Off

on Espiral de Virutas: Nature's Art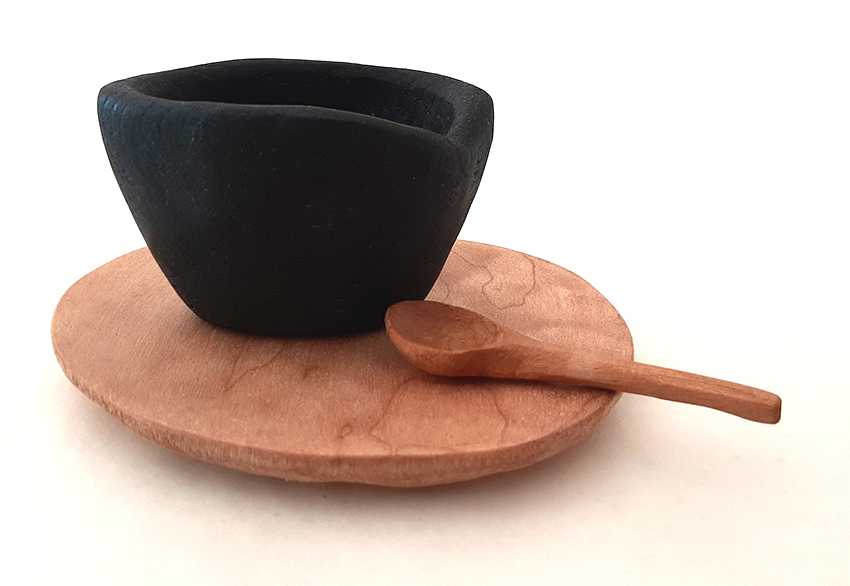 "Before I began to work with wood in 2000, I did a bit of everything. I studied fashion design at the Polytechnic University of Madrid. I designed for others, sold insurance, sold underwear, was a gas station attendant, ran a family car washing and mechanics business, activities that led me to slow down, to take a break, and that was when I discovered wood".
Marta Villamayor, Artisan, Espiral de Virutas
Wood is that elemental material that feeds our five senses. Marta Villamayor's art is to take this most natural of materials and make pieces that transmit a feeling of warmth and comfort. The irregular and imperfect forms of her plates, her spoons, her bowls invite one to enjoy them with our senses. Many of us need this experience in these uncertain and rapidly changing times, as we contemplate a return to basics.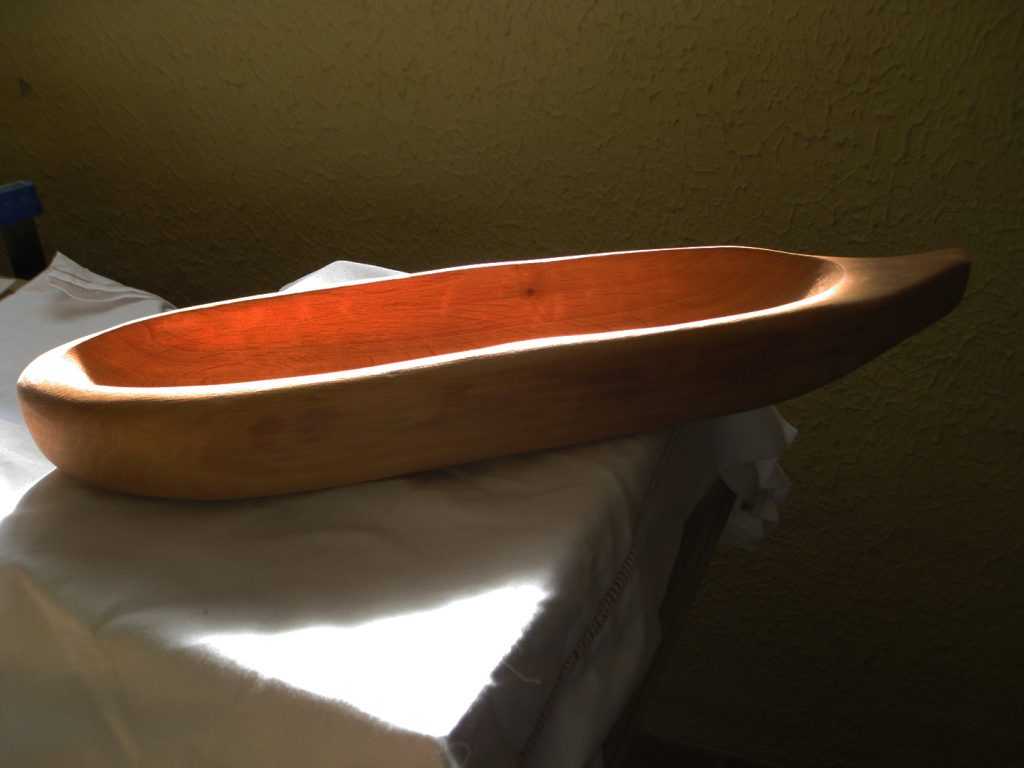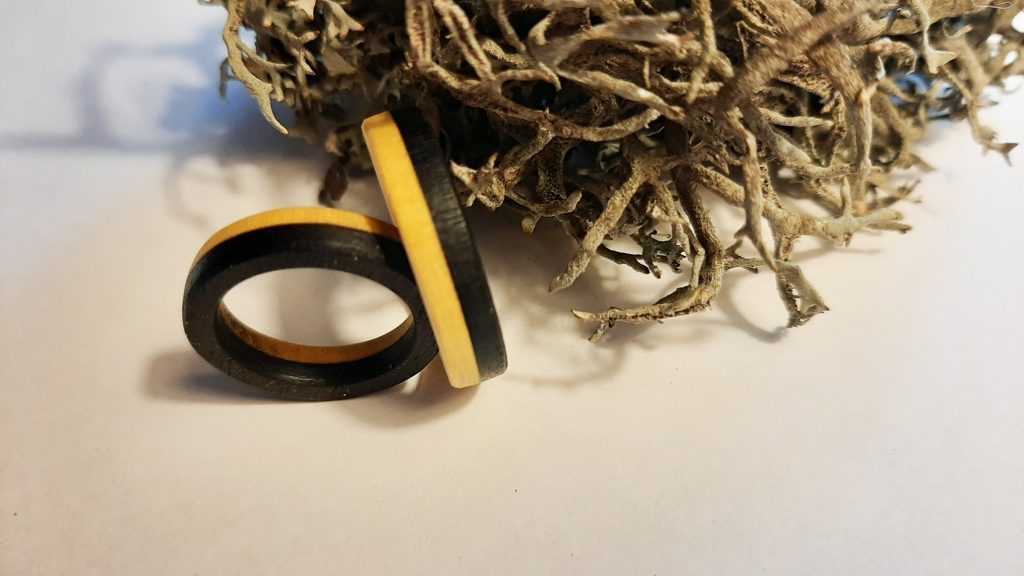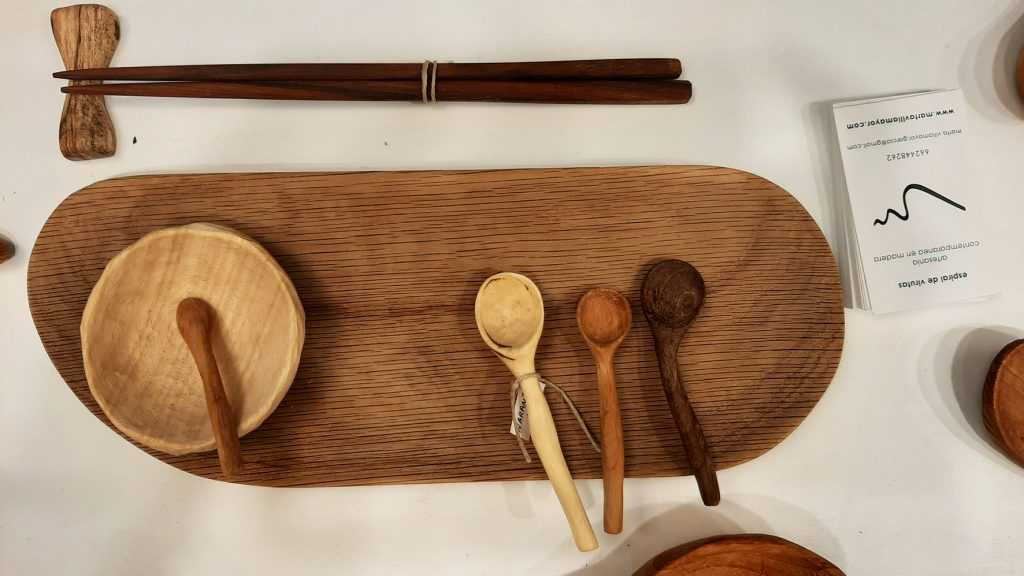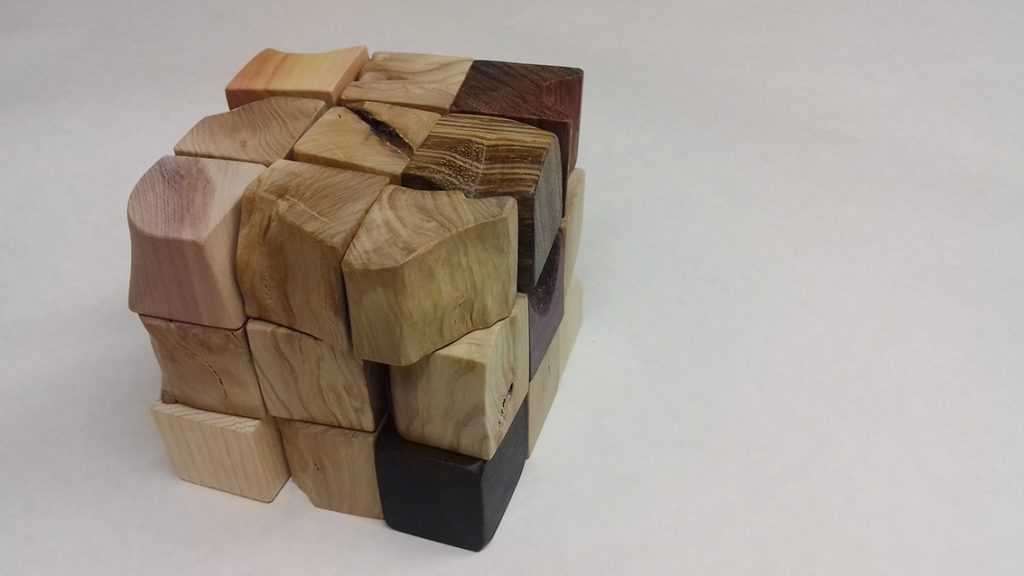 What is the reason for your choice of name for your studio?
Spiral of shavings is the name of my workshop. When you work with wood, shavings arise in the form of spirals. In their simplest form, they have the shape of the letter M, the initial of my name, and my signature.
What or who has inspired your work?
Honestly, I cannot pinpoint anything or anyone. I can say that I like woodcuts and logs with specific forms. I use them to make unique objects.
What is your most popular piece?
The salt and spice pots. I usually make them from offcuts. They feel special when filled and held. The engagement and wedding rings are also popular.
Is there a Spanish tradition or reference to your technique, design, or inspiration?
I am self-taught and did not receive training in a workshop. Thus, my process and techniques are my own, although I have adapted them with different tools that I have discovered according to the requirements for a specific piece.
Do you integrate any environmental considerations in your processes?
We are in a world that has changed because of human behaviour. I try to use pieces of wood that are cuttings or waste from end pieces. Pruning and drying wood takes a minimum of two years. I recycle wood from furniture pieces that have not been treated with toxic finishes and then cut and store them. I always buy from sellers where buyers know the source of the wood or tree. Another major factor is the finishing of the wood. I use an effective liquid olive oil to make a cream for finishing. It waterproofs and protects the wood.
The circular economy is of the utmost importance to me. What is born from the earth must come back clean.
What are your plans for the company?
My company is small, so my plans are also small. I want to create unique pieces for anyone who can have and wants to enjoy a natural handmade object. I make objects in different sizes, from harder and softer woods, at various price points.
What is the motive, mission, or philosophy of your company?
A phrase by Laszlo Moholy-Nagy: Contar lo que es inaccesible. Decir lo que es inexcusable. Mostrar lo inimaginable. Enseñar lo inapreciable. (Putting into words the unspeakable. Uttering the inexcusable. Showing the inimaginable. And teaching the impossible to grasp.) This is very important to me. There are times when I do not know how to transmit the idea or the value of an object. Thus, it is essential for me and the user to be able to look, observe, touch, and use all the senses when appreciating a piece, without verbal communication.
How can one purchase your pieces?
You can contact me through my website martavillamayor.com, and social networks Twitter, Instagram, and Facebook. You can also purchase my pieces at the Madrid Arts and Crafts Fair (Mercado de Artesanía de Madrid), held in December, and from Tado, a small shop in the Las Letras neighbourhood of Madrid.
How have you used different social media platforms to your advantage?
Social media platforms bring visibility to products and the process behind them. They bring you into contact with people from all over the world.
How have you combined the creative aspects of your work with the business side?
I do not think I have achieved it as yet, but I am trying. As a creative, my commercial skills are relatively weak.
My dream project would be.
I am always in it.
How have you and your business fared during the COVID-19 pandemic?
Badly, everything has come to a standstill. As my studio is small, it will be hard to return to normal. We will have to do so, little by little, step by step, which is the usual process, with or without COVID. It is time to consider other activities for the workshop, but the pieces remain available for purchase through the website.
What are your favourite destinations?
I live in Valdemorillo, a town in the community of Madrid. It has areas with a lot of charm and routes with changing landscapes. I also enjoy the surrounding area, Sierra de Guadarrama.