Profile: Mayice Studio: Illuminating Artisanal Traditions with Technology
October 5, 2020
/
/
Comments Off

on Profile: Mayice Studio: Illuminating Artisanal Traditions with Technology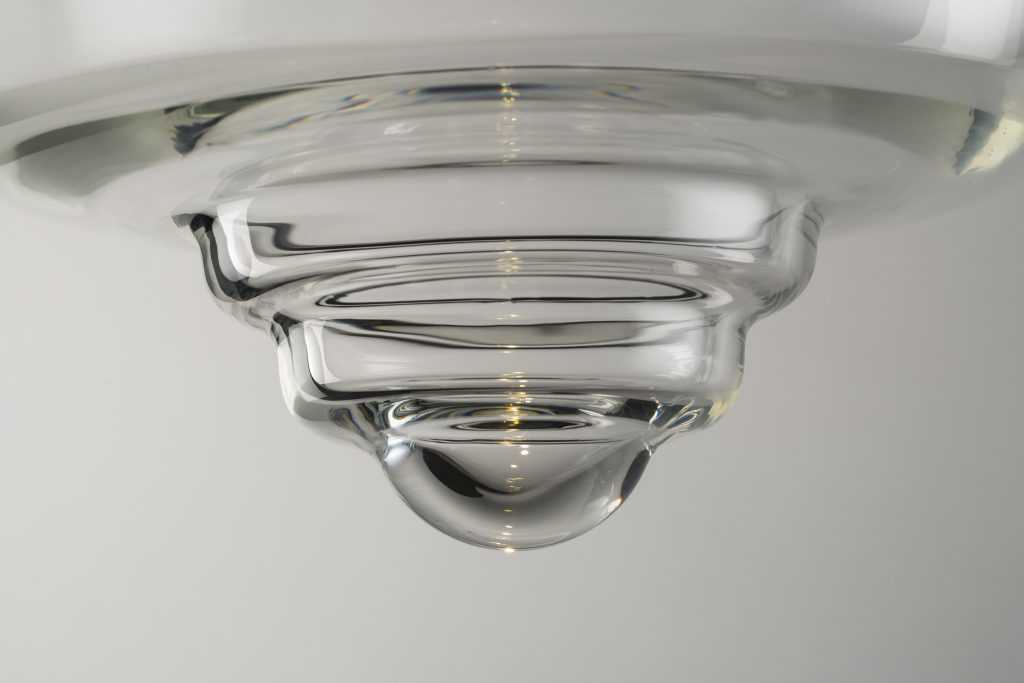 I recently saw an interview with renowned French decorator Jacques García who, speaking about his maximalist design tendencies, surmised that minimalism is easy if one has nothing in one's head, but difficult to achieve if it is full. Far from being the former, the minimalist designs of Madrid-based studio Mayice Studio is a complex interplay of technology, craft, and design considerations. But, like complicated Swiss watches, the user interacts with them on an emotional, tactile level removed from the many moving parts underneath the surface.
Far from the "cold minimalism" evident in the work of those who are much less adept at creating this aesthetic, Mayice's concept of minimalism is one that endeavours to transmit tranquility, warmth, a connection to emotion, perhaps best seen in the studio's work with lighting. One look at the fragile beauty of glass pendant number 7 that they revived for the Real Fábrica de Cristales de la Granja (RFC), the Royal Glass Factory, a cultural institution in Spain, shows how successful they are in achieving it. I see in it the delicate beauty of a drop of liquid as it melts and releases itself from the grip of a block of ice on a cold winter day.
With an educational background in architecture and a passion for design, Marta Alonso Yebra and Imanol Calderón Elósegui founded their multidisciplinary studio in 2014. They studied architecture at the Escuela Superior de Arte y Arquitectura. Mayice is an acronym of their names, Marta Alonso Yebra ("May"), and Imanol Calderón Elósegui ("Ice").
Perhaps most acclaimed for their work with lighting and glass, the former showing their technological prowess and the latter their respect for artisan traditions, it has taken them a remarkably short time to receive national and international acclaim for their work. One year after opening their studio, ELLE Decor Spain named Mayice Studio Best Young Spanish Designer. The studio received honours for their lighting installations in the spaces created for Casa Decor, the leading platform for design in Spain, at their freshmen appearance in 2019 and 2020.
The studio's work has appeared in Elle Decor, Wired, and Interior Design, and other prominent industry press. Since 2017, influential Italian gallerist Rossana Orlandi has presented the studio's work to display at Spazio, her gallery space. Spazio is part of the Fuorisalone, the parallel programme that takes place outside the official venue of the Salone del Mobile, held during Milan Design Week. Marta and Imanol have shown their work at the International Contemporary Furniture Fair (ICFF), North America's leading platform for global design, during New York Design Week (NYCxDESIGN), the Madrid Design Festival, and the London Design Festival.
The Objects
LZF Lighting (2020)
Founded in 1994, LZF is a Valencia-based company that started manufacturing handmade wood veneer lamps from a small studio in the city's historic center. It has since grown to become specialists in handmade, contemporary design. Mayice worked with LZF to produce a collection of lamps using the company's signature wood veneer, available in several colours. The studio explains, "It is a dialogue between wood and glass. It is the first time that LZF is using glass."
The Dune lamp has a wonderfully amorphous shape. It is a cylindrical glass vessel, with two symmetric ends and an irregular bulb-shaped centre. It surrounds a horizontal wood veneer tube that houses the lamp's dimmable LED light source.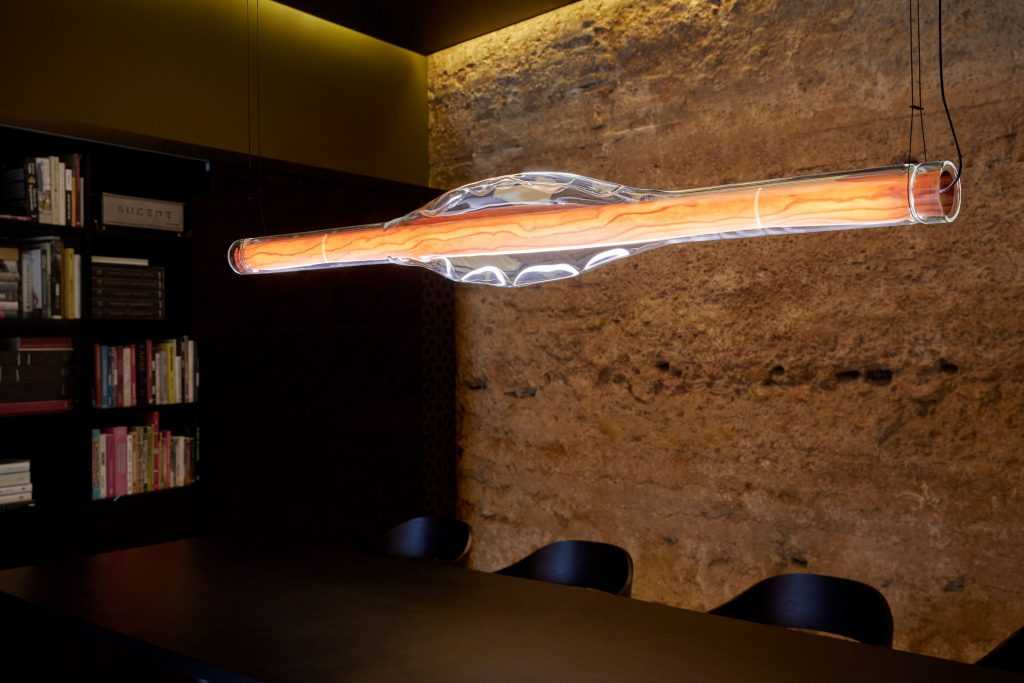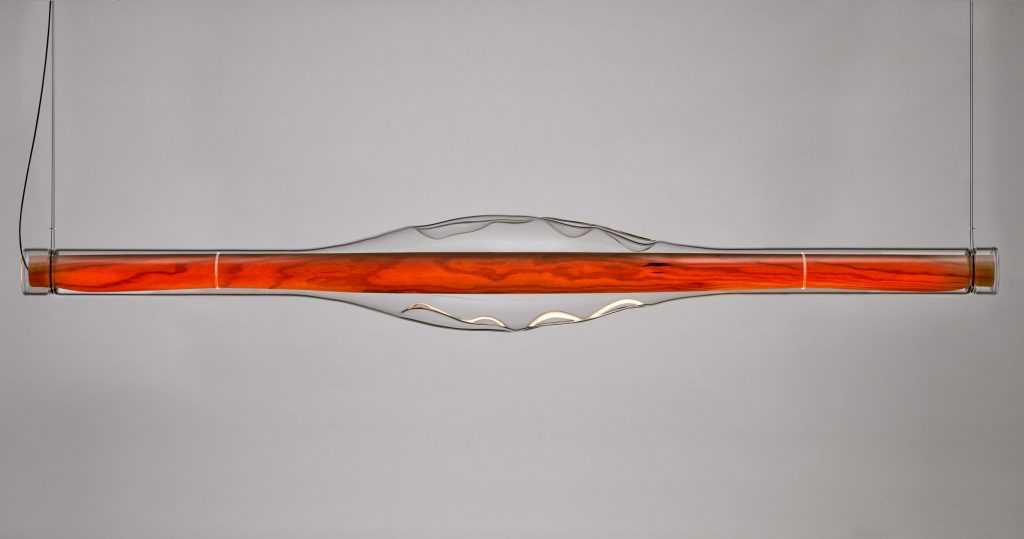 With the name of the planet, the Eris lamp is the ethereal beauty of the collection, a wonderful symbiosis of glass and wood. Available as a table or pendant lamp, it has several components: a glass orb, a wood veneer tube (housing an LED light source), and a solid turned aluminum base.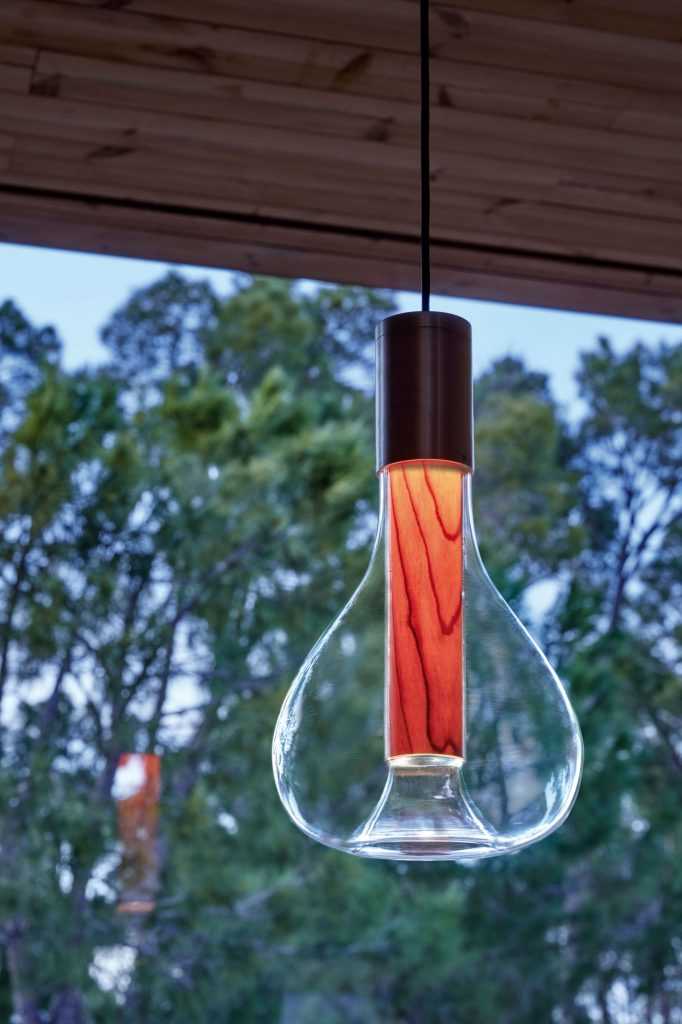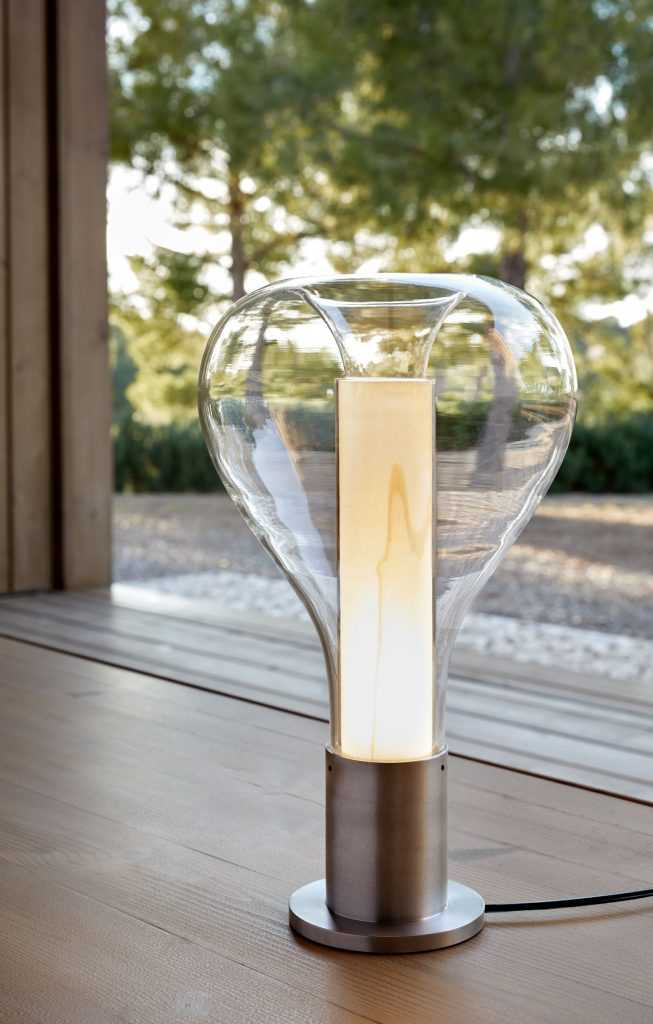 Buit (2019)
BUIT is a modular outdoor furniture collection comprising a table, a pouf, and a sofa that Mayice designed for Spanish company Gandia Blasco, renowned for sleek, contemporary outdoor furniture designs. The user can configure the pieces to create various seating and spatial arrangements.
The collection is the quintessential example of Mayice's mastery in combining technology with craftsmanship. A perfect marriage between the clean lines and coldness of a hard material and the warmth and tactile qualities of textiles, the pieces are made from an ultra-light anodized or coated aluminum mesh carpet interwoven with knitted, looped textile that simulates handcrafted wool. The studio worked closely with engineers and with the artisans from textile company Kvadrat Febrik to incorporate the highly resistant Febrik knitted fabric.
Gandia Blasco launched the collection at the 2019 Salone del Mobile of Milan, and also presented it at Rossana Orlandi's gallery space for Fuorisalone. Users can request pieces in various tones by special request from a palette of twelve. In 2020, the studio collaborated with Rossana Orlandi on the design of a pink and white special edition.
The Buit collection won in the Garden Armchair category for the 2019 Archiproducts Design Awards and Outdoor Seating in the Products category for the 2019 NYCxDESIGN Awards.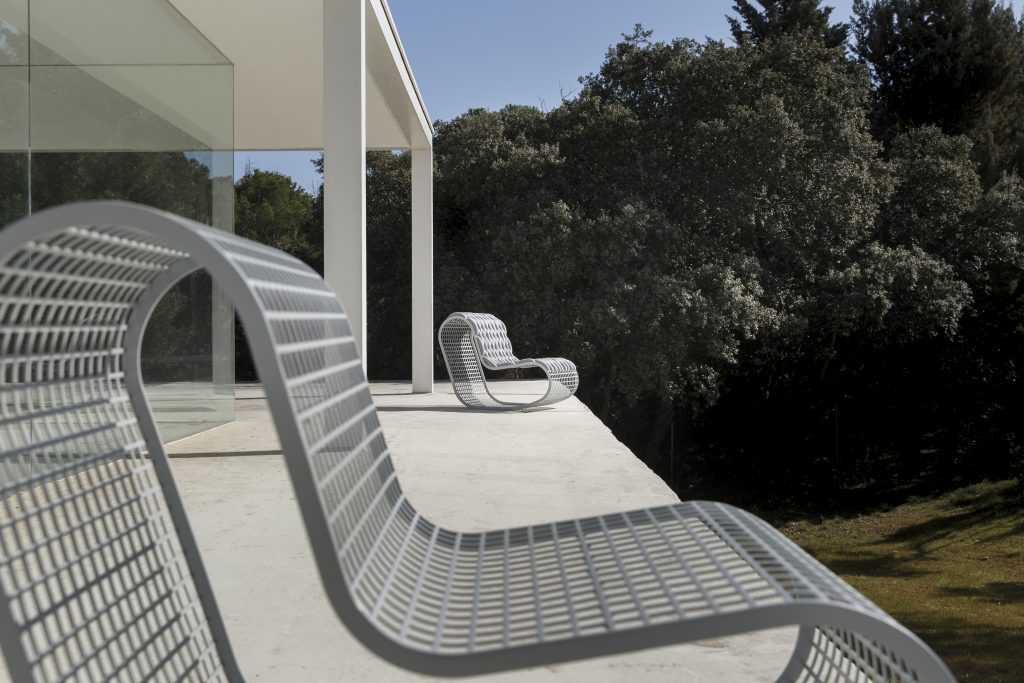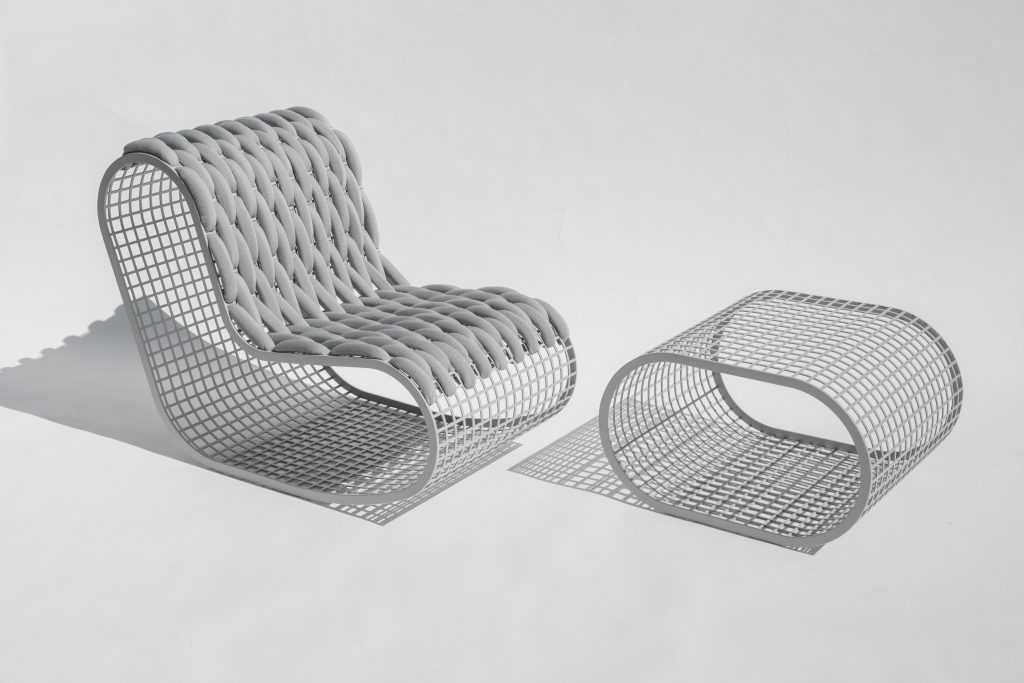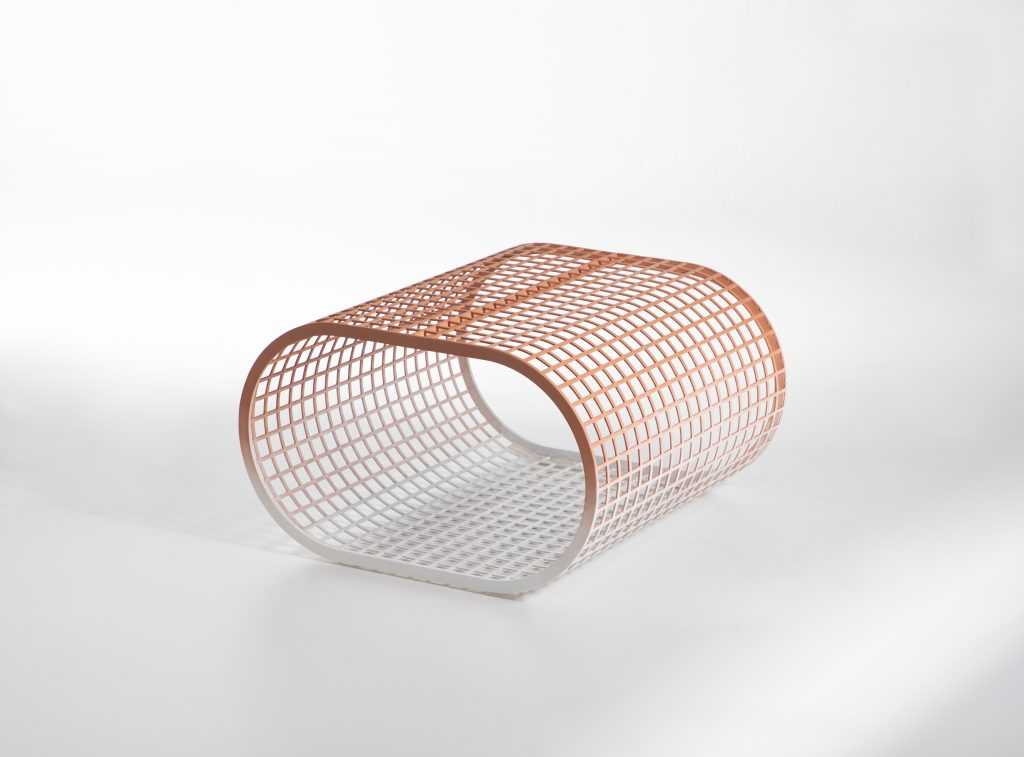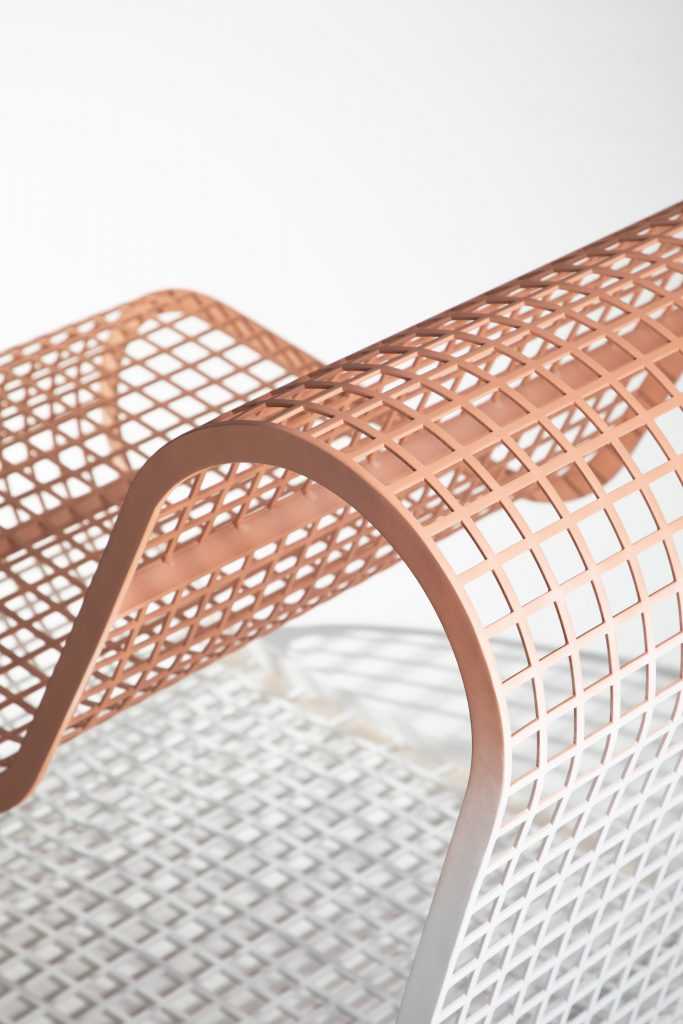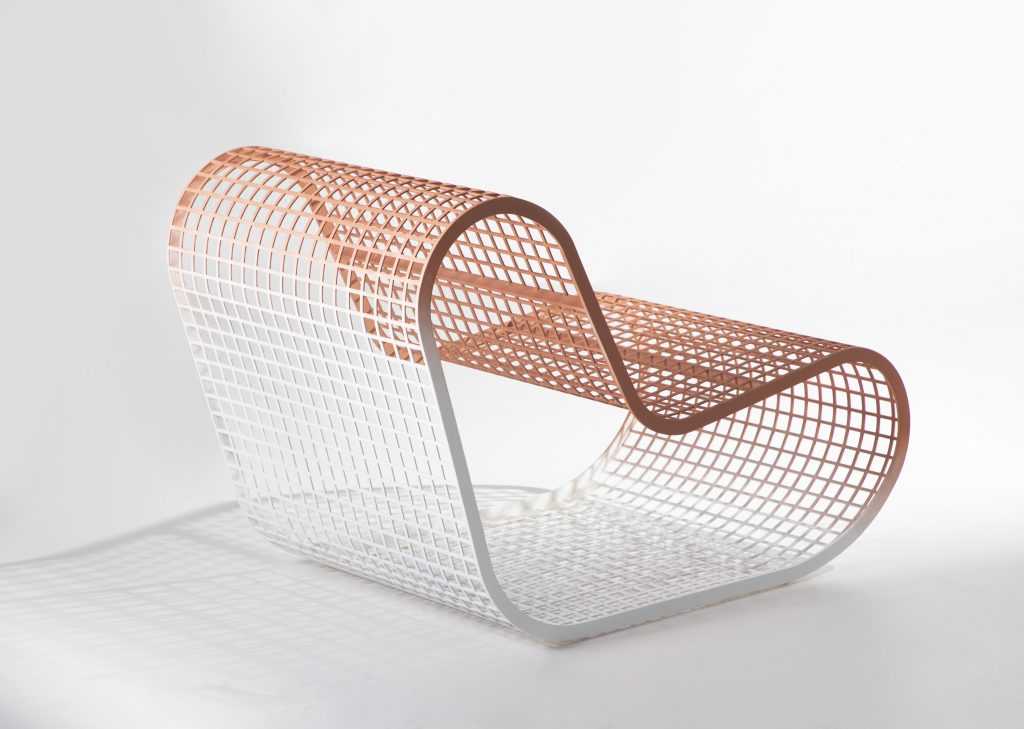 Filamento Lamp
In 2018, Mayice launched the Filamento lamp. Entirely handmade in Spain, it is a single piece of an undulating glass tube with ends made from aluminum. A modular system, each of the 1.26-meter-long pieces can be attached to extend it. The bulb is dimmable.

The studio conceived the lamp as a dialogue between glass and light, to demonstrate how light travels through concave and convex glass. When lit, form, and matter disappear. The reflection of light on glass produces a laser-like filament of light. When the light is off, the lamp is a sculptural piece of art.

The studio presented the lamp at Spazio Rossana Orlandi, part of the Fuorisalone at the 2018 Salone del Mobile. It won the Instituto Europeo di Design (IED) Design Award for best product design in 2018 and was on the shortlist in the Lighting Design category for the 2018 Dezeen Awards.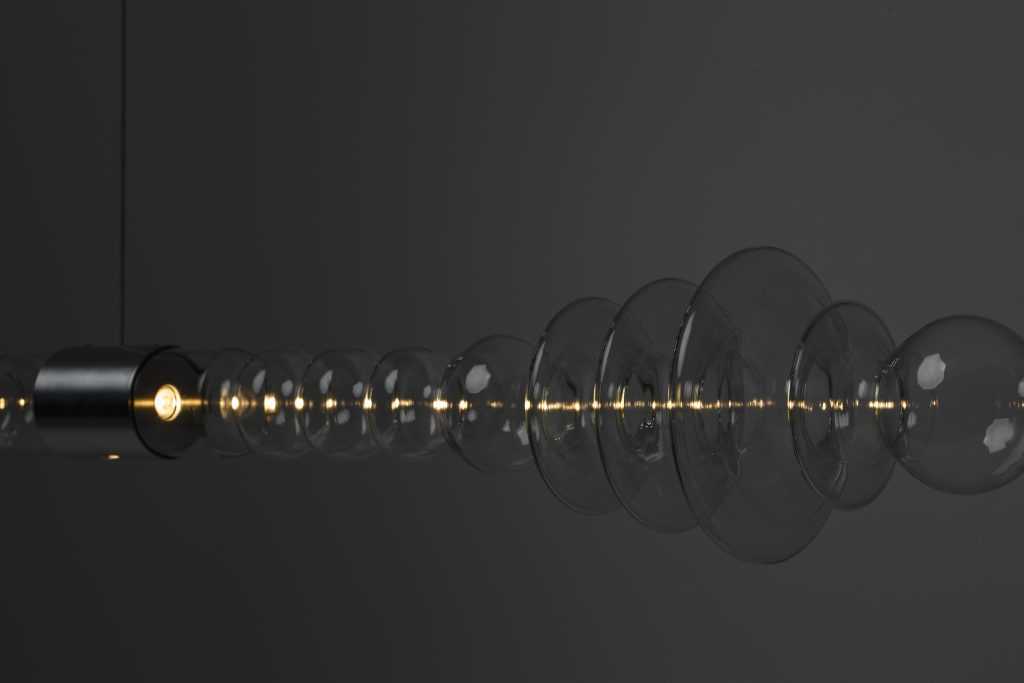 In 2019, the studio produced the vertical version, Filamento Verticale, and debuted it at Casa Decor 2019. After an enthusiastic reception by Rossana Orlandi, the studio created one single piece of glass of more than two meters and presented it at Spazio Rossana Orlandi during Fuorisalone 2019.
Filamento Verticale was on the shortlist for the 2019 Dezeen Awards in the category of Lighting Design of the Year.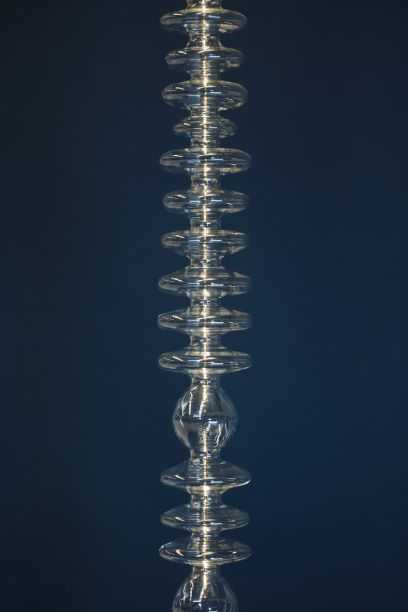 Real Fábrica de Cristales de la Granja (RFC) (Royal Glass Factory) (2016-2017)
The studio's collection for the RFC stemmed from their fascination with the purity and tradition of light and glass materials. The RFC possesses a vast holding of over 4.500 models that are of historical and artistic interest. Mayice selected twenty-two moulds from which to create a collection of thirteen suspended blown glass pendant lights.
Each mould has a unique identity and background, some going back as far back as 1900. RFC makes them by using traditional glassblowing techniques. "The Rfc+ collection reflects our fascination with materials, purity, and tradition of glass. Every time an Rfc+ lamp is sold, it helps preserve our historical heritage."

The studio launched the entire collection of thirteen in August 2016 and presented it at Spazio Rossana Orlandi during Fuorisalone 2017, where it is on permanent display.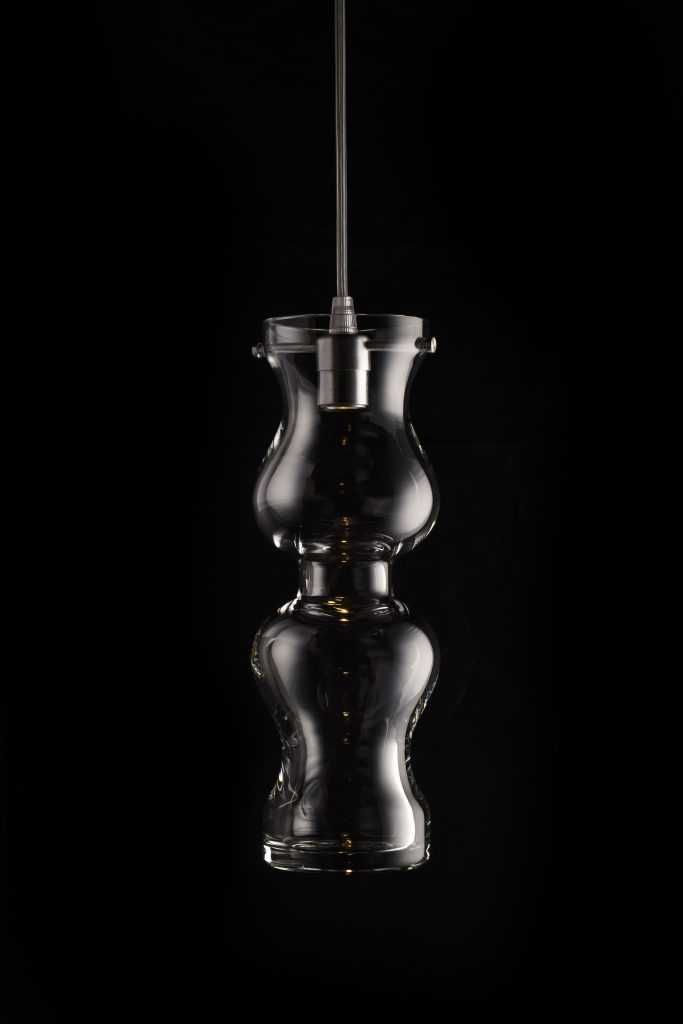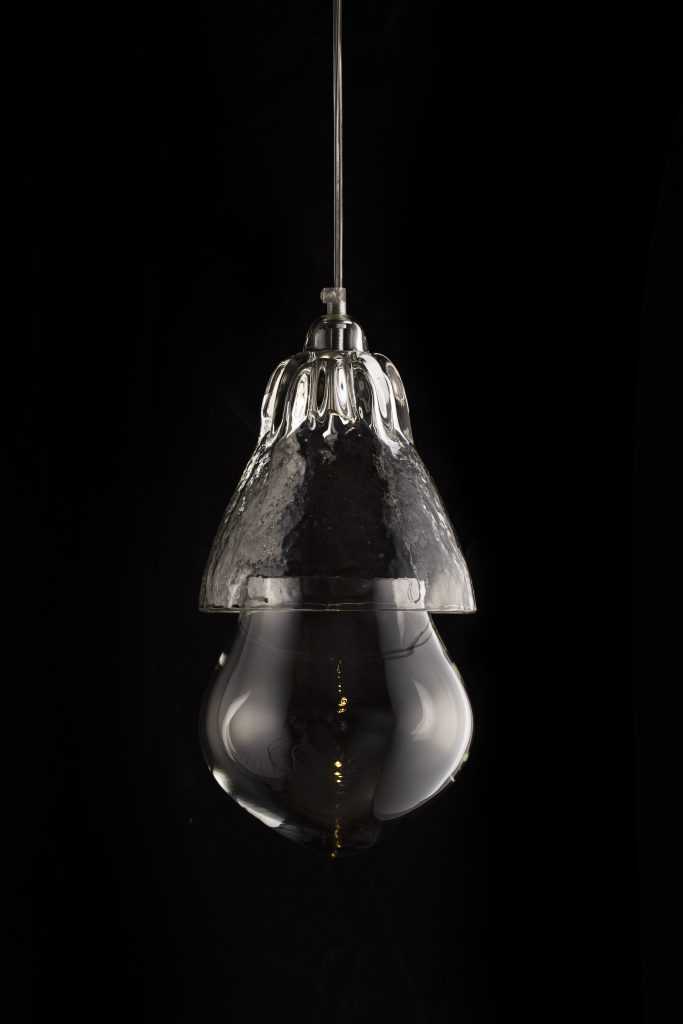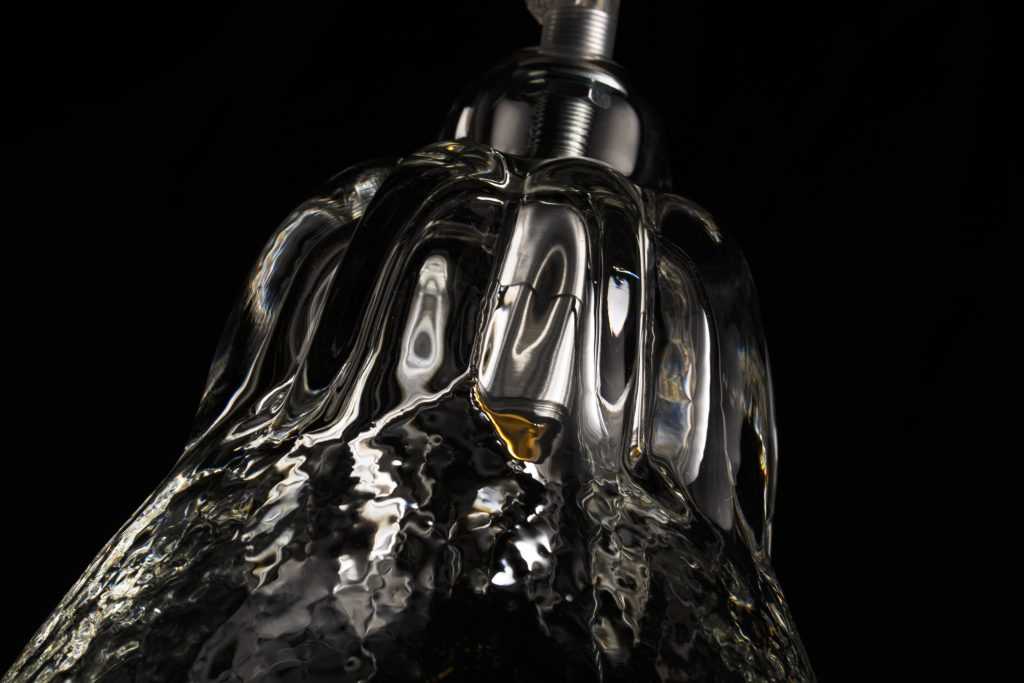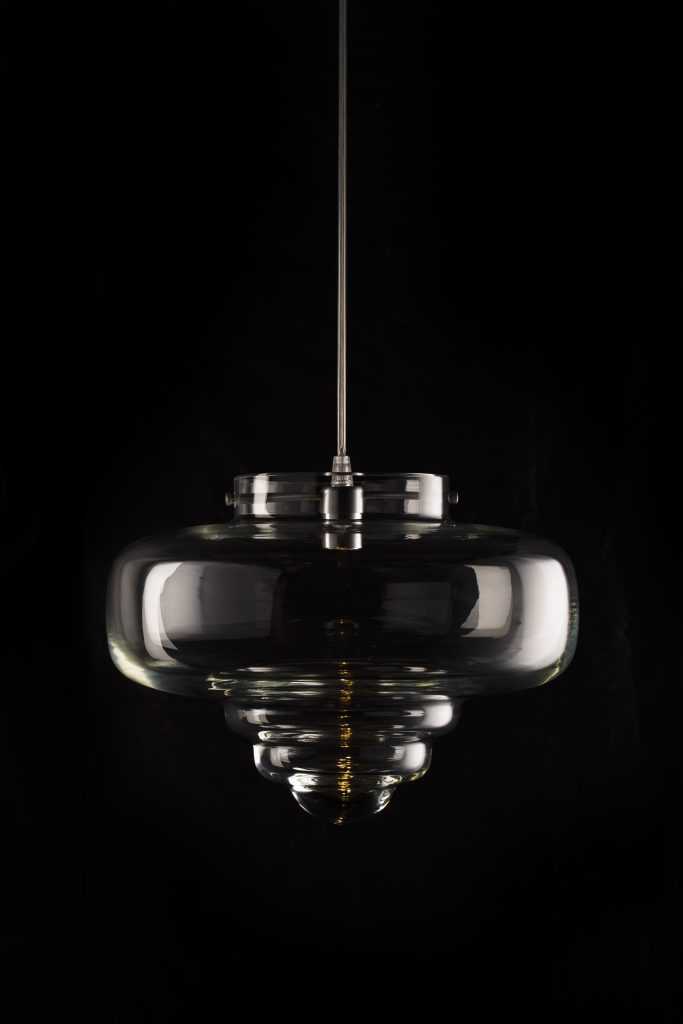 The Spaces
Casa Decor
"Game Room" for Niessen (2020)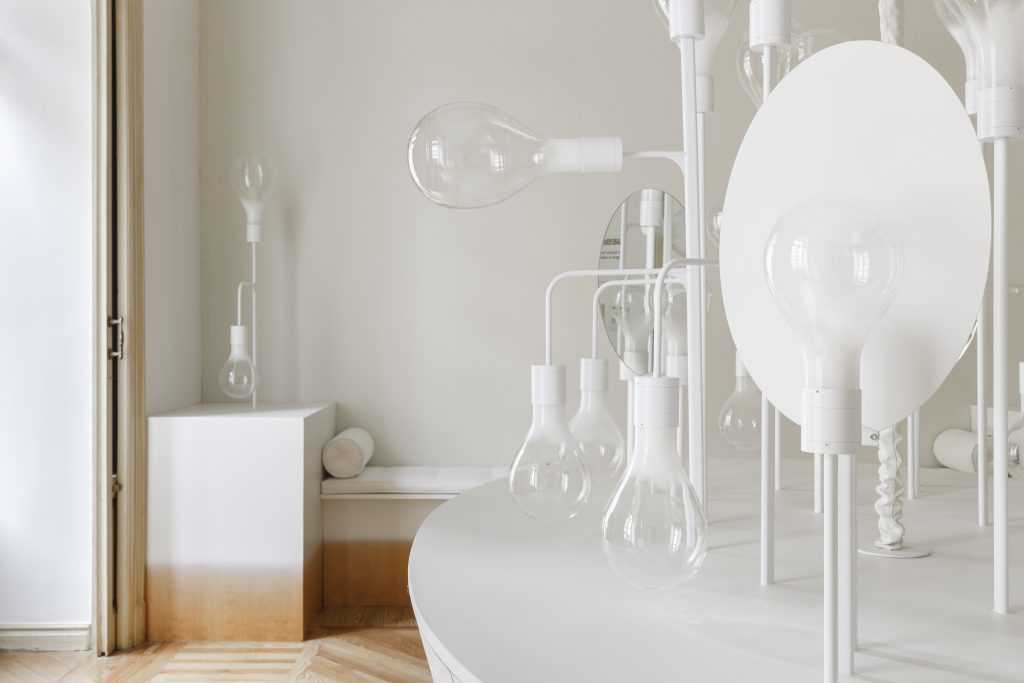 For the fifty-fifth edition of Casa Decor, over 200 exhibitors and 114 Spanish and multinational companies showcased interiors, product design, innovations, and trends in a palatial house built in 1904 in the Salamanca district of Madrid. The theme for this edition was sustainability. The designers highlighted this through the selection of raw materials, the design concepts, and waste management processes.

Following Niessen's brand commitment to sustainable digitalization, Marta and Imanol sought to show that, in a digital world, users can control energy consumption and save energy through touch. The idea was to devise a modular lighting system to generate a variety of atmospheres in which each movement of light results in a new perception of the space.

The design is essentially a large table with a multitude of blown glass globes in XXL format. The table is the control center, designed to show users how they could control a variety of aspects in their daily lives, notably light, emotion, and costs. The glass pieces generated effects on walls and ceilings that users could control with Niessen technology. Mayice designed the space by using a variety of materials; textiles, solid pine furniture, glass, aluminum tree structures, brass, and mirror lamps.

The timeline for the project from conception to actualization was short and required close collaboration between Mayice, the team at Niessen, and local artisans. In keeping with the theme for Casa Decor, they implemented waste management processes by selecting materials with a second life after the exhibition and keeping original interior architectural features.

Mayice successfully created a dialogue between craftsmanship, technology, and energy. "Game Room" won the Jury Special Mention (1st). The jury distinguished it for "creating a scenographic, coherent, and poetic space, in a design exercise that revalues ​​the maxim less is more."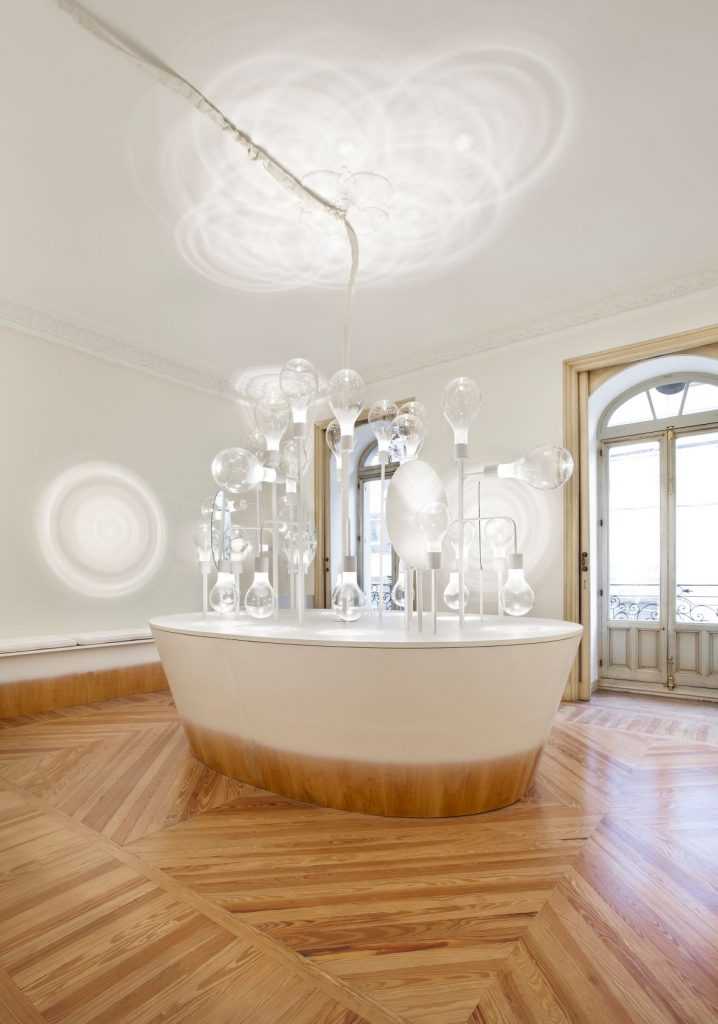 "Luz x Simon", Simon Concept Space (2019).
For the 54th edition of Casa Decor, Mayice conceived their space for Simon as a tribute to the discovery of glass and technological expertise. Simon products are technically innovative, notably, and include low voltage electrical equipment, including control systems, interior, and urban lighting.
The brief was to create a space where visitors could interact with light, glass, and technology by using some 100 mechanical systems. Mayice devised a backstory to recreate a desert backdrop where travelling Phoenicians merchants transporting natron could not find stones to make a fire on which to place their pots. They threw their natron utensils into the sand, and, the following day, they saw that the utensils had melted and reacted to the sand to produce a shiny, hard, and transparent material: glass.
The studio previewed the launch of their Filamento glass lamps that they hung from floor to ceiling to create lighting scenes with various contrasts, intensities, and projections. The filament of light in the glass creates an optical effect.
Marta and Imanol had less than two months from the time they received the commission at the end of November 2019 until installation on January 16, 2020, to design, source, and order pieces, which were all custom-made by local artisans. "It was so difficult to order the glass pieces, also to install them vertically in a small room. Some of them were broken, and we remember it was a stressful time. Also, it was a challenge to find the craftsmen to install the carpet with the same colour as the wall and ceiling. We had a lot of problems. We still do not know how we were able to finish this challenge on time. We had a great team, good artisans, and a very nice and involved client ".
The design won a Special Mention (2nd) for best interior design at the 7th edition of the Casa Decor Interiors and Design Awards. The jury distinguished it for being a "disruptive conceptual space, which transports the visitor to a magical and distant scenario, through time to the origins of glass." It stood out, "not so much for its execution, but for sublime and sculptural concept of the space."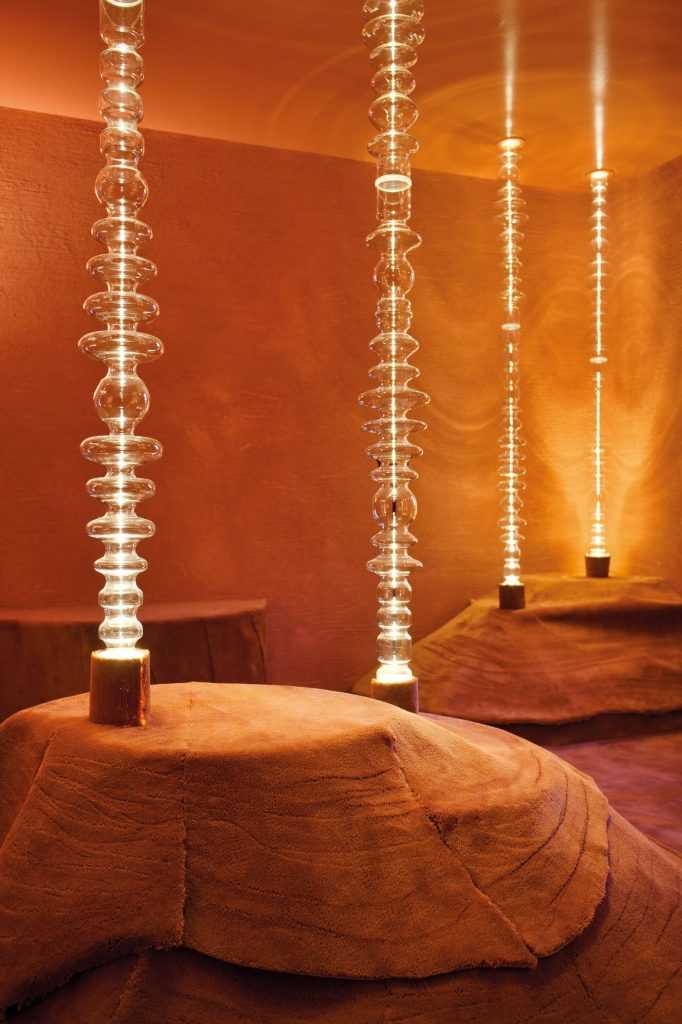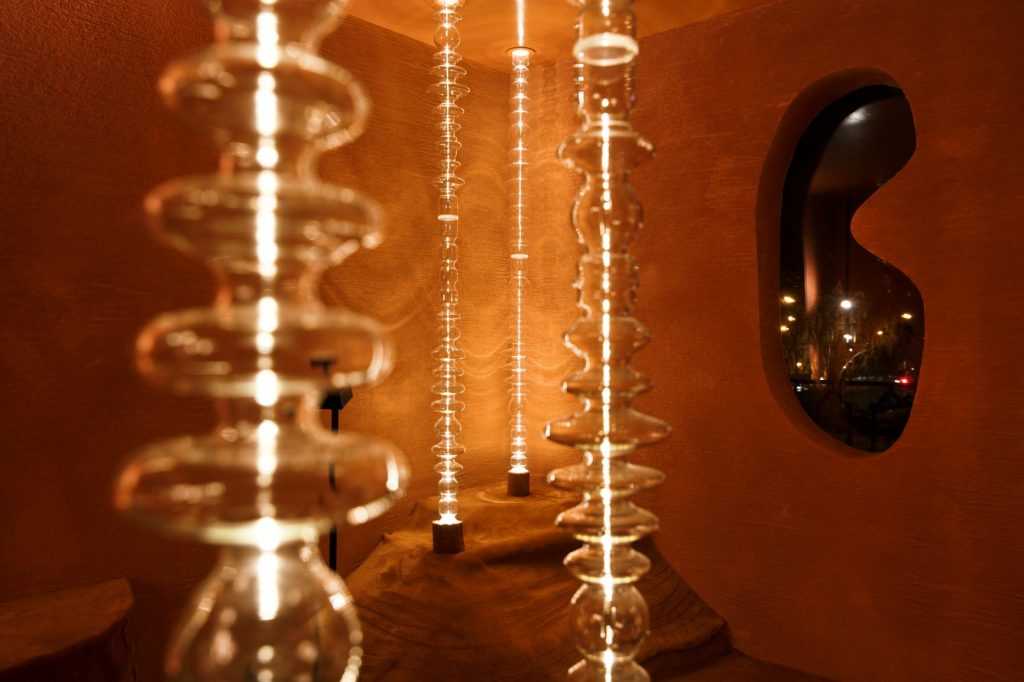 Skywalk (2018)
A project for the Government of Gibraltar, Mayice designed the glass platform Skywalk with Jonas Stahl of Gibraltar-based studio Arc Designs at the concept stage. Built on a former military lookout, it stands 340 metres above sea level.
Their brief was to build a cantilevered glass walkway with the least possible visual impact and a clear view of the landscape. The challenge was to create sound architectural design and to integrate it into and adapt it to the landscape. To achieve this, Mayice constructed it entirely of glass with minimal visible structural supports and embedded the platform into the rock foundation at the fewest possible number of spots. As the studio explains, "We created a route that surrounds the military platform and allows us to see the landscape from different points and levels, getting 360° views of Europe and Africa".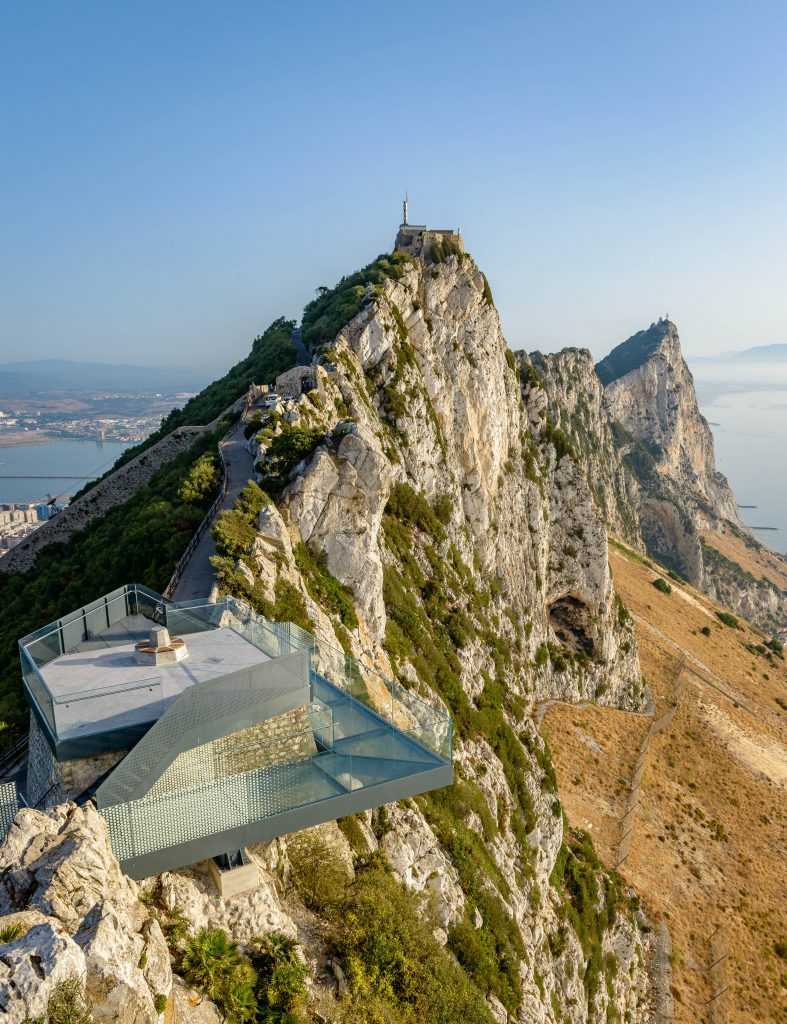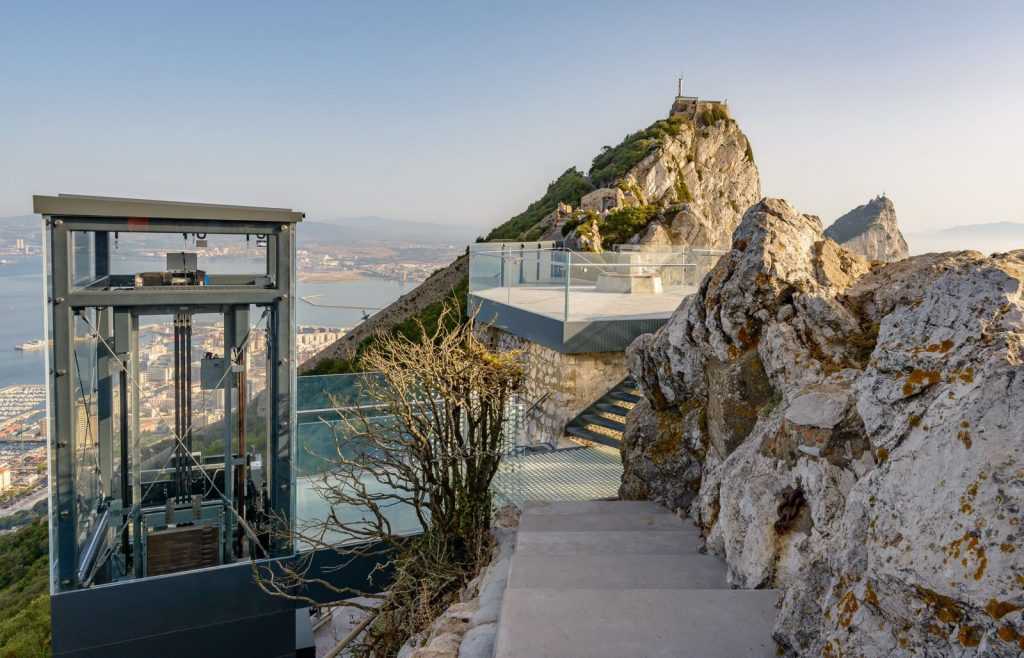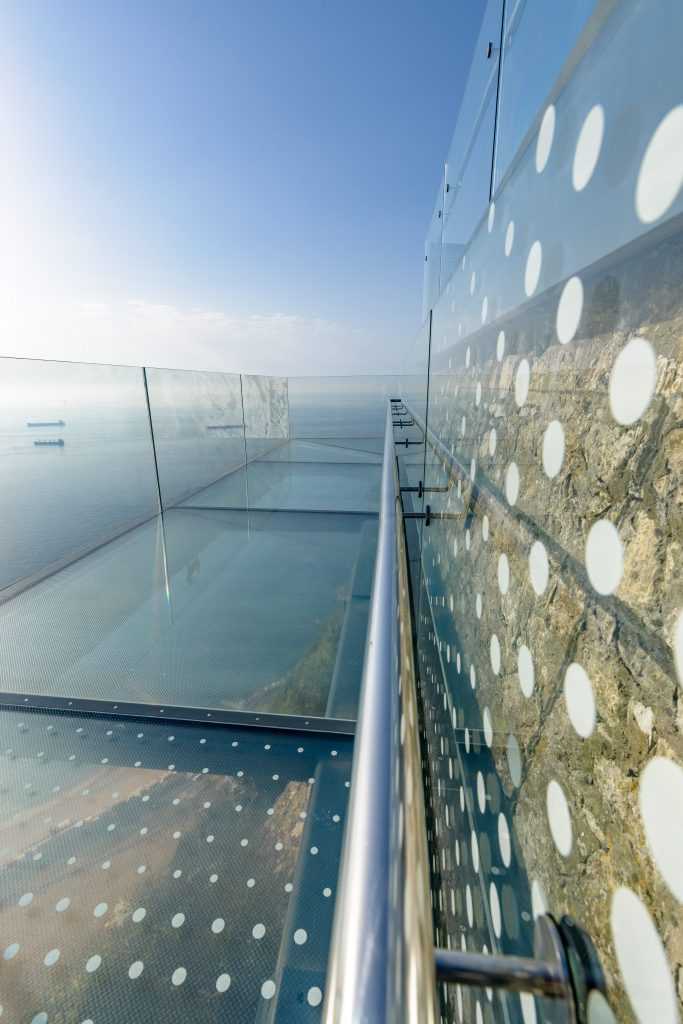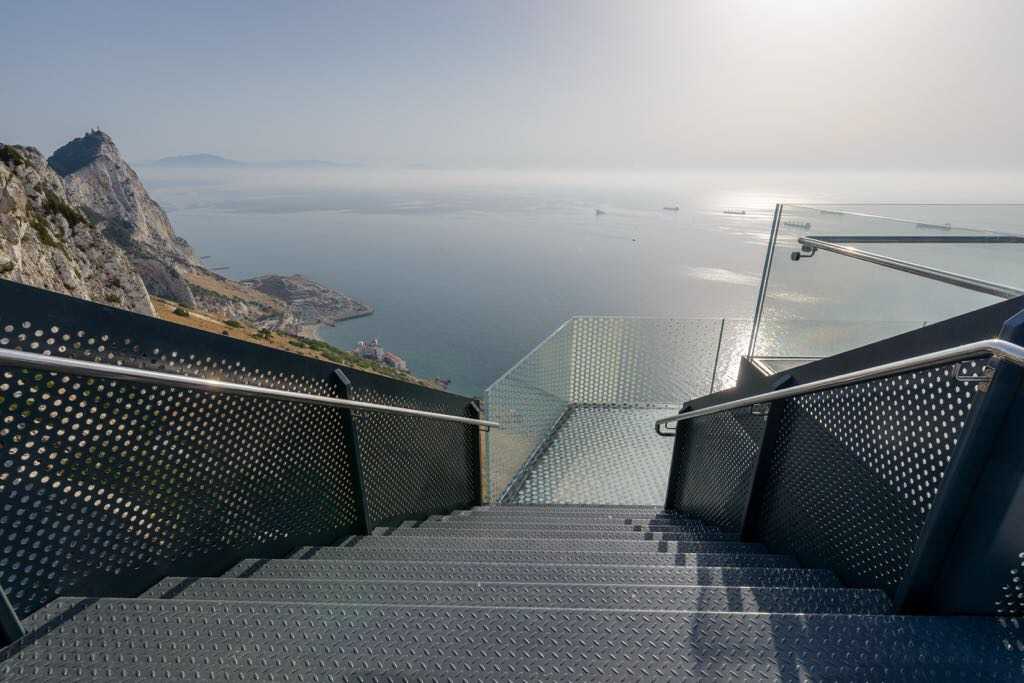 Sportivo (2018)
Located in the Conde Duque neighbourhood of Madrid, Sportivo sells a curated selection of some of the most fashion-forward casual menswear clothing and footwear brands in the city. Gregorio Otero, its founder, is a retail industry pioneer. In 2001 he opened his shop to fill what he felt was a void in the retail sector in Madrid. He introduced into the marketplace several then-unknown smaller, mostly European brands, that design contemporary yet classic bespoke garments made from quality fabrics, including Lemaire, Marni, Études Studio, A Kind of Guise, Aspesi, Sunnei, Barena, Norse Projects, Still By Hand, Margaret Howell, and Adieu.
Marta and Imanol worked with this client in 2014, when they designed the fitting room fixtures and furniture, and in 2016 when they remodeled the lower level. His design aesthetics mirrored their own, and their brief was to design a clean, minimal space.
They faced several challenges. Firstly, a tight budget. Second, a tight schedule. They had only four days in which to complete the renovation. Marta and Imanol kept some of the original interior architectural elements, notably the ceiling and the columns located in the center of the room. They manufactured custom furniture, fixtures, and materials in their workshop.
Another challenge was to determine a way to showcase the merchandise in a small space. Out of constraints came opportunities. They created four longitudinal tubular bars for hanging clothes that run the perimeter of the shop and are suspended from the ceiling by cable wire; a large central table made from perforated metal to display folded clothes, and shelving to display additional clothing and footwear.
They lit the space with large linear fixtures with dimmable LED lighting that they suspended from the ceiling and their then newly launched Filamento lamp.
The client was quite involved in the project, which led to a satisfying synergy between client and studio. The result is an intelligent marriage of existing architectural elements with sleek fixtures and lighting.
Calle del Conde Duque, 20, 28015 Madrid, Spain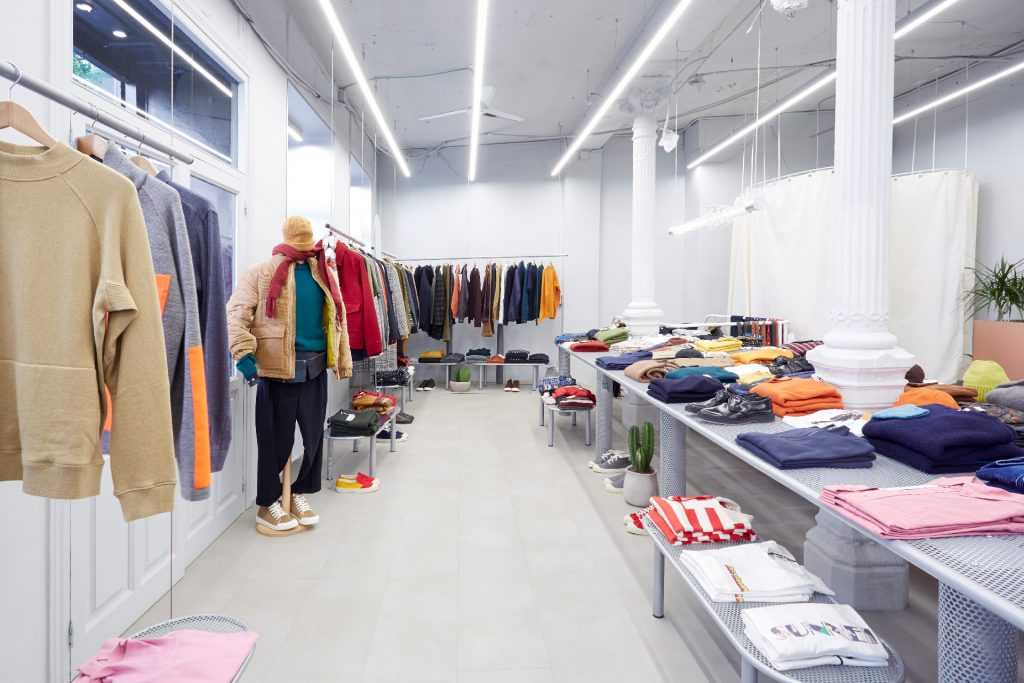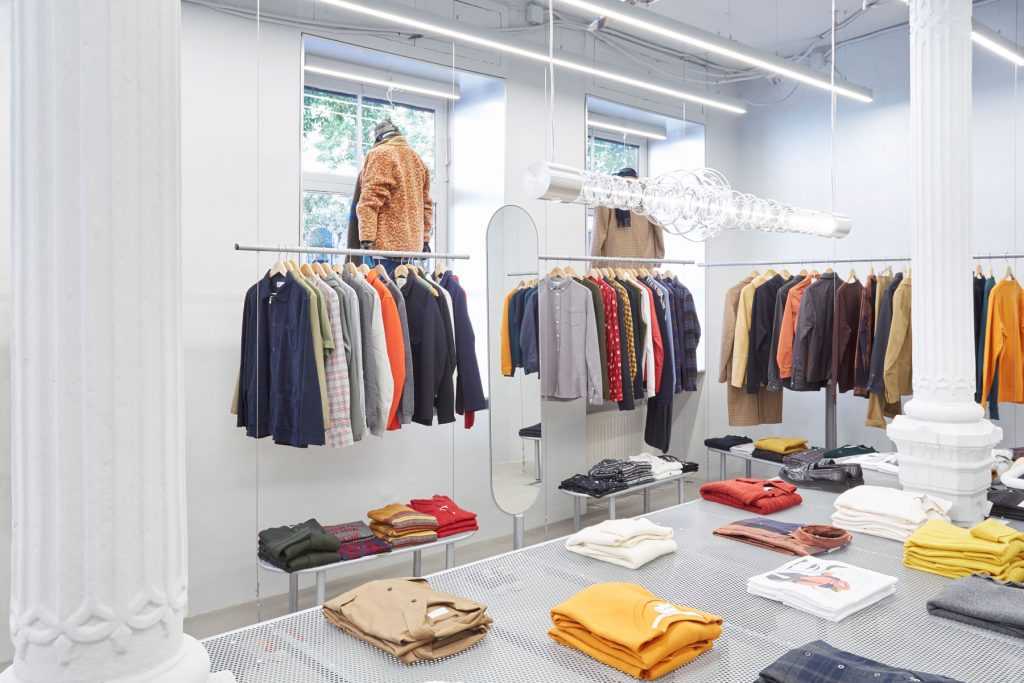 La Flor Bakery (2017)
La Flor is a family-owned bakery in Madrid that opened in 1966 and has since developed a reputation for the quality of its products and personalized customer service.
The clients wanted to transform what was a small, dark space into one that is clean and white, to better showcase products. Marta and Imanol's objective was to increase the actual size of the bakery and introduce fixtures and design elements to expand it visually. They made better use of the vertical space to create a double-height ceiling, tore up the pinewood flooring to expose the cement underneath that received two coats of white paint, designed built-ins, harnessed the natural light, and created a connection between the interior and exterior.

The fixtures that store and display products are sheet metal lacquered in white and were custom made by local artisans from the outskirts of Madrid. The blown glass "La Flor" pendants are ones that they adapted from RFC Number 4, one of the lamps that the studio designed as part of its lighting collection for RFC.

The bakery went from being small and dark to one that is spacious and has an abundance of natural light. This project was satisfying for the studio because "the interior design transformed the space but also the owner's life".

La Flor, Calle del Aviador Zorita, 11, 28020 Madrid, Spain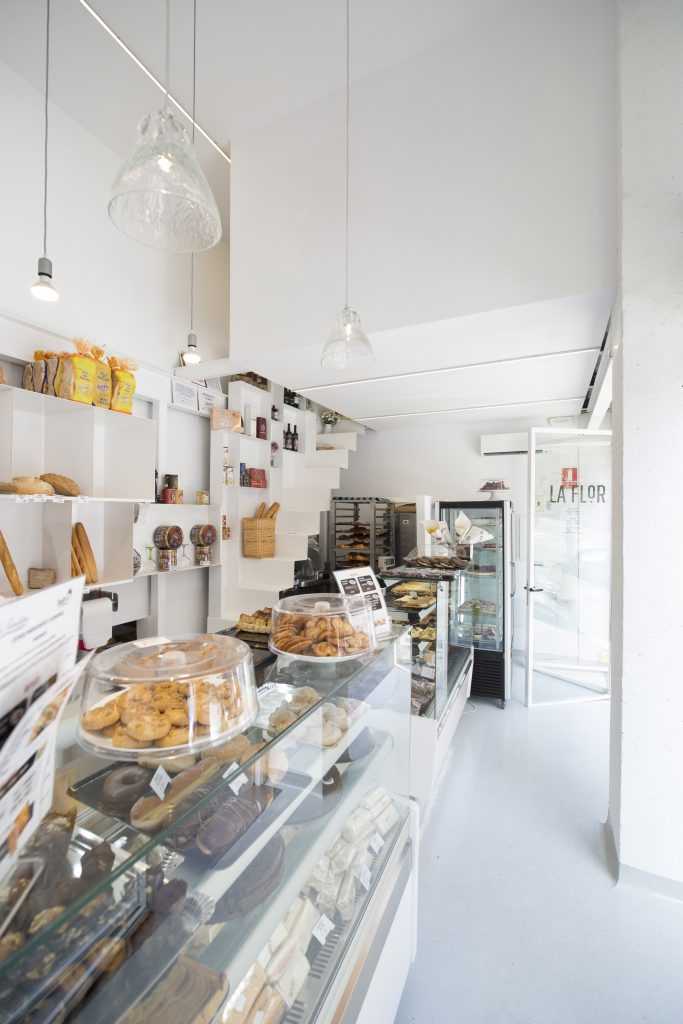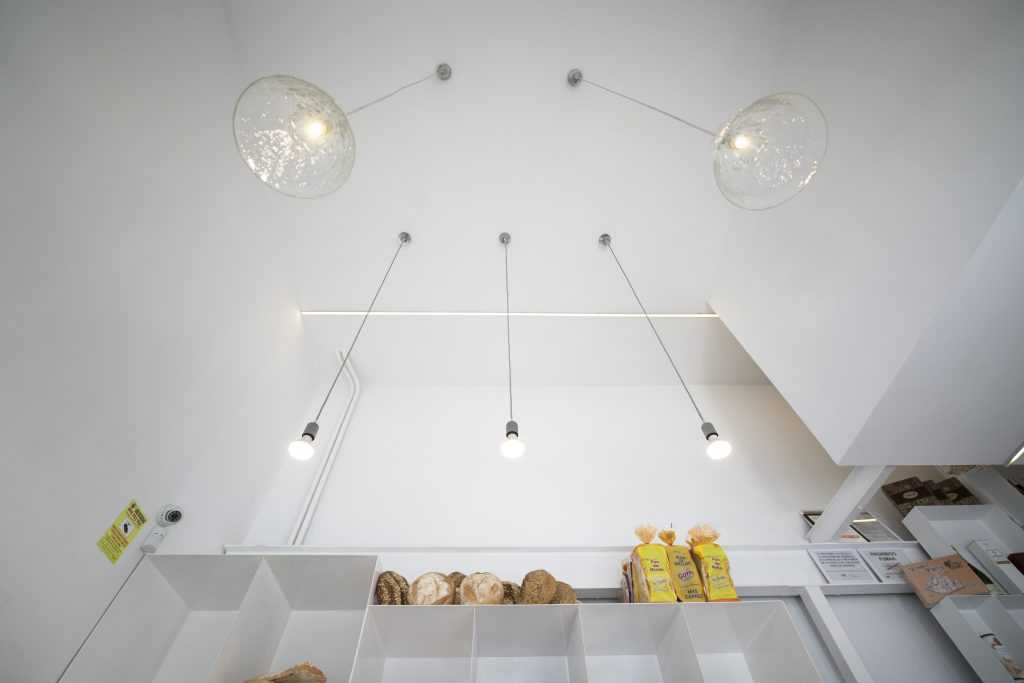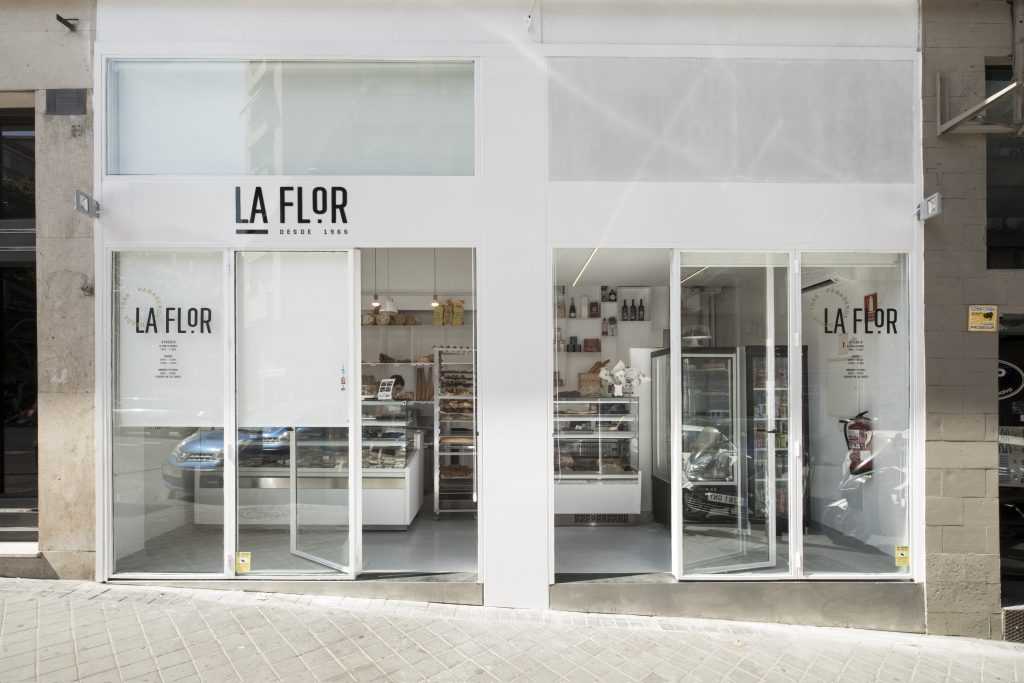 What or who inspires your work?
So many people. Masters, artisans, musicians, family, friends, artists, philosophers, writers.
You have described your work as minimalism. Do you envision moving in another direction? Maximalism?
Who knows. Everything is possible, including a Mayice maximalist style object or space.
You studied architecture and have a passion for design. How do you combine both disciplines?
We didn't study design, but we sometimes work as designers. We cannot say which discipline we work in the most. We love architecture, art, music, arts, and crafts. They are part of our daily life. When we studied architecture in Madrid, we learned how to think and work, the importance of a great concept, and honesty in all processes, including concept design, prototyping, materials, finishings, ambient lighting, colors, and textures.
We work a lot with abstract concepts. We used to say that we create and build ideas or the client's wishes. We give them an aesthetic solution based on the soul of the materials. We believe architecture does not consist of walls, roofs, and floors, but rather, the air within, space, the experience, to quote Frank Lloyd Wright.
Is there a Spanish or regional tradition or reference to your technique, design, or inspiration?
Our country has various climates, culture, crafts, art, history, architecture. Every region in Spain inspires us.
How do you integrate the hand of the maker in your work, as opposed to the machine?
We work with artisans on every one of our projects. We spend many hours, days, and months working with them in their workspace and conversing with them. Their hands, their work is significant.
What space, technique or piece would you like to explore?
We have been working with the Suzhou Embroidery Museum and HSIU on a contemporary collection since 2018. We are looking forward to seeing the final art-piece, visiting their factory, and meeting all the people who are involved in this project. The collection will premier in 2021.
Your studio collaborates with other companies and workshops, such as the Real Fábrica de Cristales de La Granja and Gandia Blasco. What are the inherent challenges in this process as opposed to creating your in-house work?
The challenge is the same for us. We work with intensity and enthusiasm.
Real Fábrica de Cristales de La Granja has a history that dates to the eighteenth century. Gandía Blasco is a family-owned company that began almost 80 years ago. Both invest a lot in innovation, which is necessary.
Does the company integrate any environmental considerations in the processes?
Since our beginnings, we have integrated environmental considerations into our processes. We work with local artisans, try to reduce the process for shipping and packaging, and use quality materials. Most of our pieces are limited editions.
Are there any notable recent events, recognition (awards), or developments?
We are going to participate in the design fair Edit Napoli a virtual exhibition Back to Basics during London Design Festival curated by Ana Domínguez Siemes for Adorno, the digital gallery. She is one of the best curators and journalists in our country. We compare her to Paola Antonelli or Alice Rawsthorn.
We recently participated in the virtual exhibition Life with Objects, curated by Farah Siddiqui Khan and Natasha Mehta.
LZF recently launched our lighting pieces, Eris, Dune, and Estela, which combine glass, light, and LZF wood.
How has the company fared during the COVID-19 pandemic?
Before the confinement, we used to visit the workshops quite a lot. During COVID, we have used quite a lot of video phone conferencing. But digital communication alone is not sufficient because we need to use all five senses to see the materials, volume, lighting, textures. So, we shipped our prototypes, materials, and details of our pieces.
How has social media platforms impacted the company's marketing strategy?
We like to share our projects and connect with people who have an interest in our work. It is a way to learn from one another and to enjoy and become informed about culture and beauty.
Your dream project would be.
To create something useful, beautiful, and accessible to everyone.
Any favourite spots in Spain that you have frequented? (hotels, shops, restaurants)
Parks: El Retiro, La Casa de Campo, El Campo del Moro, La Alameda de Osuna.
Museums, Art Galleries: Ivorypress, Espacio SOLO, Norman Foster Foundation, Museo ICO, Matadero Madrid, Prado Museum, Fundación Mapfre, La Casa Encendida, Fundación Juan March,Thyssen-Bornemisza National Museum, Museo Nacional Centro de Arte Reina Sofía, Museo Cerralbo, National Museum of Decorative Arts, Garment Museum, National Library, National Archaeological Museum, Museum Sorolla, Lázaro Galdiano Museum. One museum that is not very famous, but is full of beautiful pieces is the Museo de la Real Academia de Artes de San Fernando. We are so lucky to live in Madrid, where the museums are within walking distance and have free public days once a week.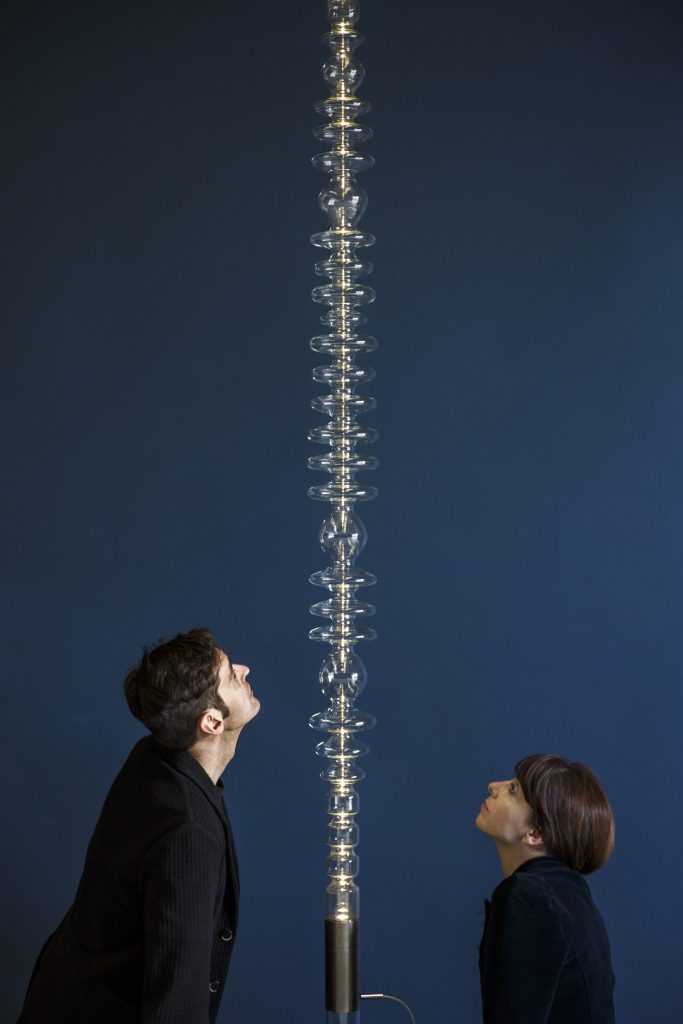 All photography by Pablo Gomez-Ogando Rodríguez (@pablogomezogando), unless indicated otherwise.