2020 Made in Spain Gift Ideas from the Museo Nacional Thyssen-Bornemisza Shop
November 30, 2020
/
/
Comments Off

on 2020 Made in Spain Gift Ideas from the Museo Nacional Thyssen-Bornemisza Shop
Before the confinement due to COVID 19, online shopping was growing in popularity during the holiday season. It has become essential for many businesses during the pandemic and led to an increase in the number of e-commerce websites. Although the virtual experience does not have the sensory delights that many find to be the most enjoyable aspect of the shopping experience, online shopping does have its advantages, notably greater access to a variety of items from around the globe.
For the discerning shopper who wants to gift a unique handmade item to family and friends, museum shop products are fantastic options. My guide is a curated selection of items designed and made in Spain sold by the Tienda Thyssen, the online gift shop of one of the preeminent art museums in Spain, the Museo Nacional Thyssen-Bornemisza in Madrid.
With creations inspired by its collections, these are not the unremarkable offerings sold in many museum shops that too often merely reproduce the images from their permanent collections or exhibitions into mass-produced items. The Museo Nacional Thyssen-Bornemisza in Madrid has fully developed a concept that is unique and visionary that should make it a reference for large and smaller national and local museums around the world. Scroll down to read an interview with Ana Cela, the Director of Publications and the Store-Bookshop.
Quirky Porcelain Mugs
These animal form porcelain mugs were designed and produced by Yukiko Kitahara, who was born in Japan ND has lived in Seville for many years. This talented ceramist won the product award of the 2016 Spanish National Craft Award, given annually by the Ministry of Economy, Industry, and Competitiveness through the School of Industrial Organization (EOI) and its craft promotion department, Fundesarte. Her inspiration was The Garden of Eden by Jan Brueghel, The Old Man (circa 1610-1612).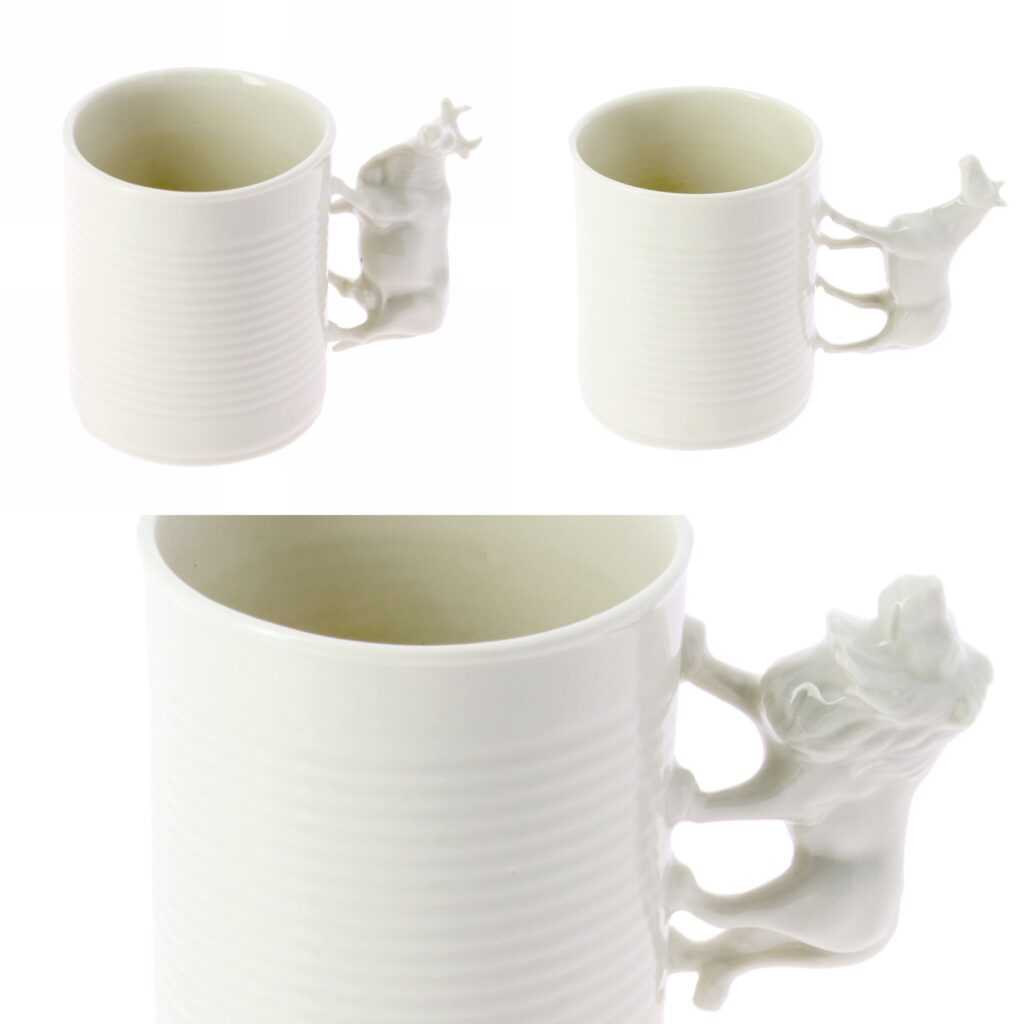 Modern Elegant Jewelry
Known for her jewelry designs but skilled at creating works in other artisan mediums, including textile and ceramics, winner in 2015 of the prestigious Gold Medal for Merit in Fine Arts for her design, Swiss-Spanish designer Helena Rohner grew up in the Canary Islands. This necklace for the museum is sustainably made using 3D printing techniques and with organic materials of plant origin. Her inspiration for this design is the life and work of of Sonia Delaunay, whose work is among the museum's collection.
Colourful Abstract Design Ceramics
A four-piece collection of ceramics for which the inspiration was Willem de Kooning's abstract painting Red Man with Moustache (1971).
Hand Printed Cushion
Created by renowned textile designer Federico Antelo, the design of this 100% cotton cushion cover was inspired by MaxPechstein's painting The Bathers (1912), on loan to the museum.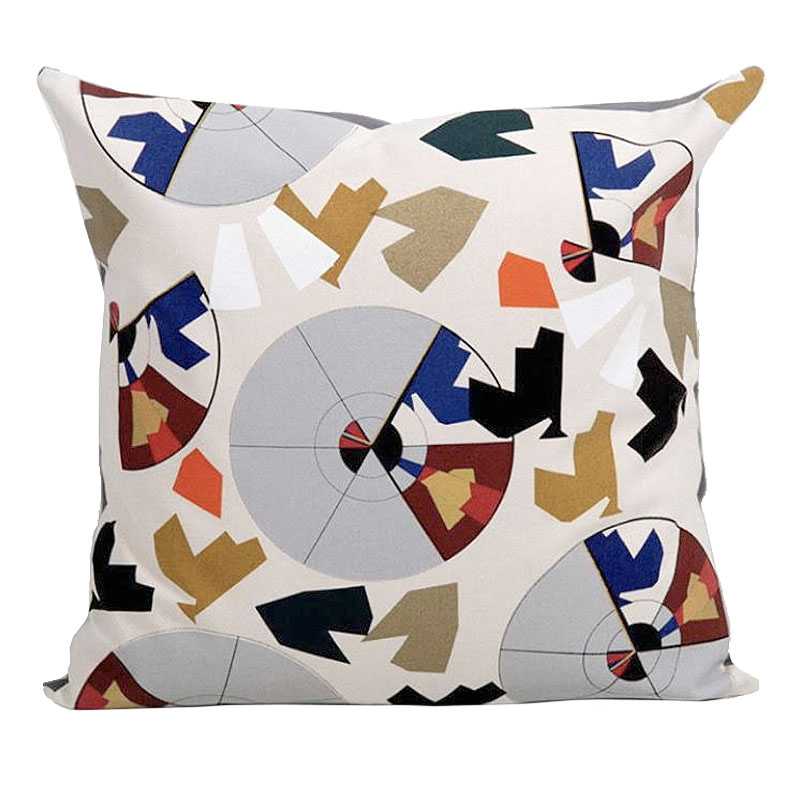 Hand Painted Abstract Expressionism Clay Bowl
Food safe clay bowl, handcrafted and hand-painted by Miandku, a studio based in San Sebastián that specializes in custom tableware design for the hospitality sector. This bowl is part of a three-piece collection in the abstract expressionist style. The inspiration for the Design was Jackson Pollock's painting Brown and Silver I (circa 1951), which is part of the museum's permanent collection.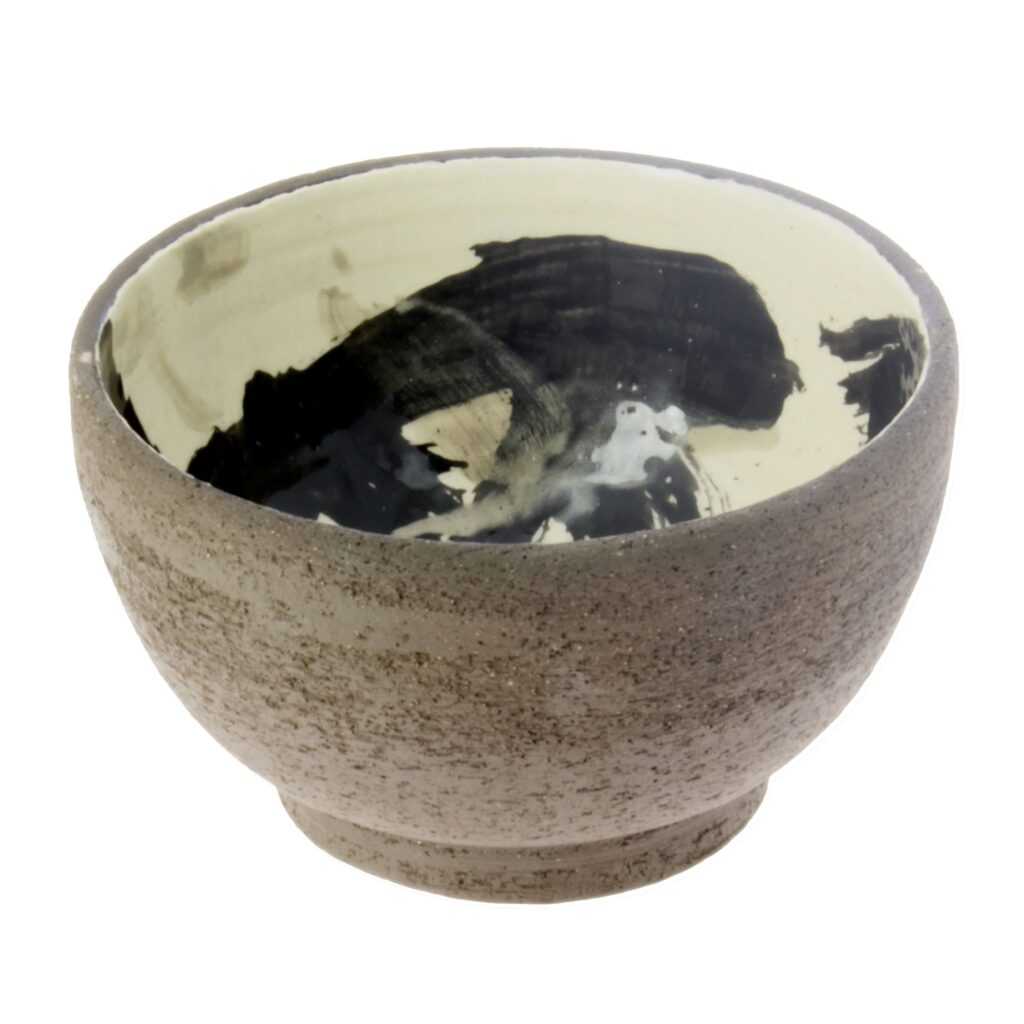 Mohair Wool Blanket
Wool blanket for which the inspiration was Paul Klee's abstract work Still Life with Dice (1923).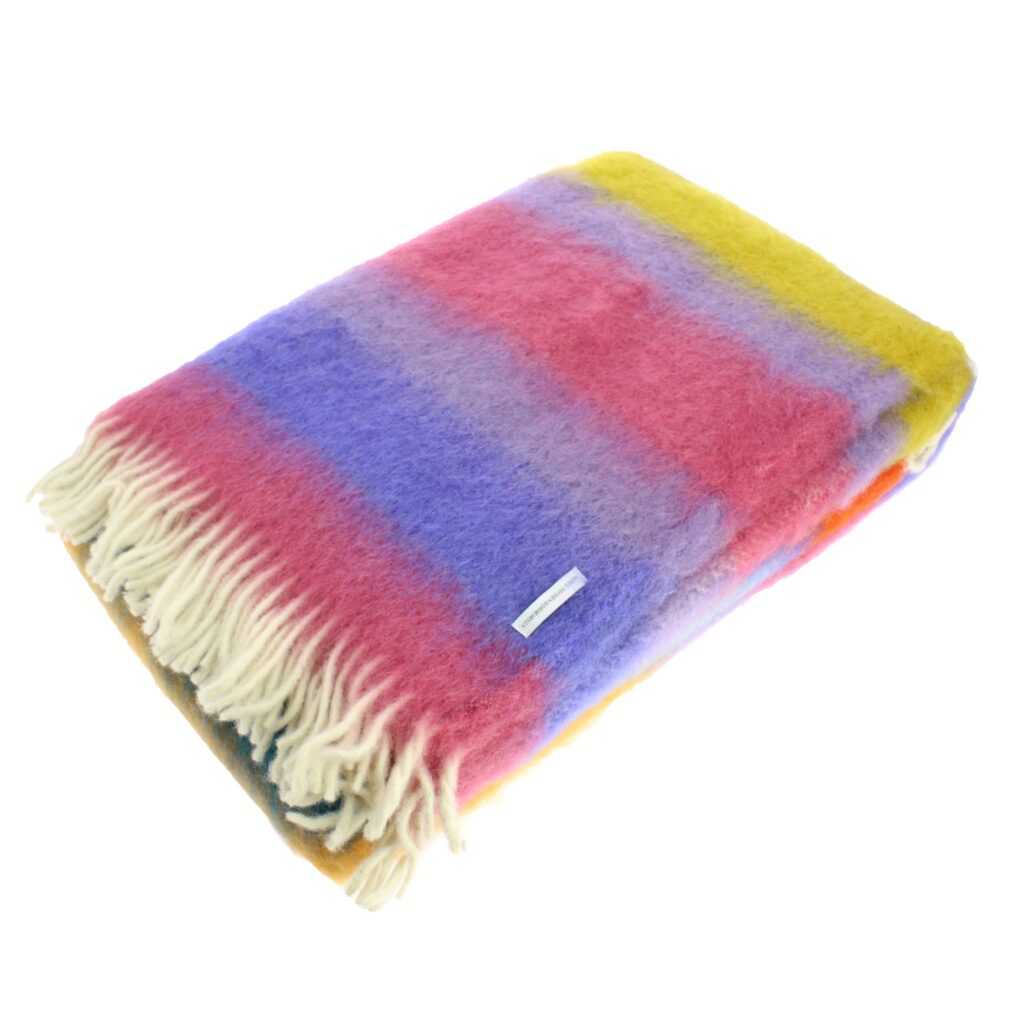 Contemporary Ceramics
The Madrid-based ceramics studio Vajillas de Ultramar collaborated with the museum on the creation of a collection of earthenware inspired by Albert Sisley's The Flood at Port-Marly (1876).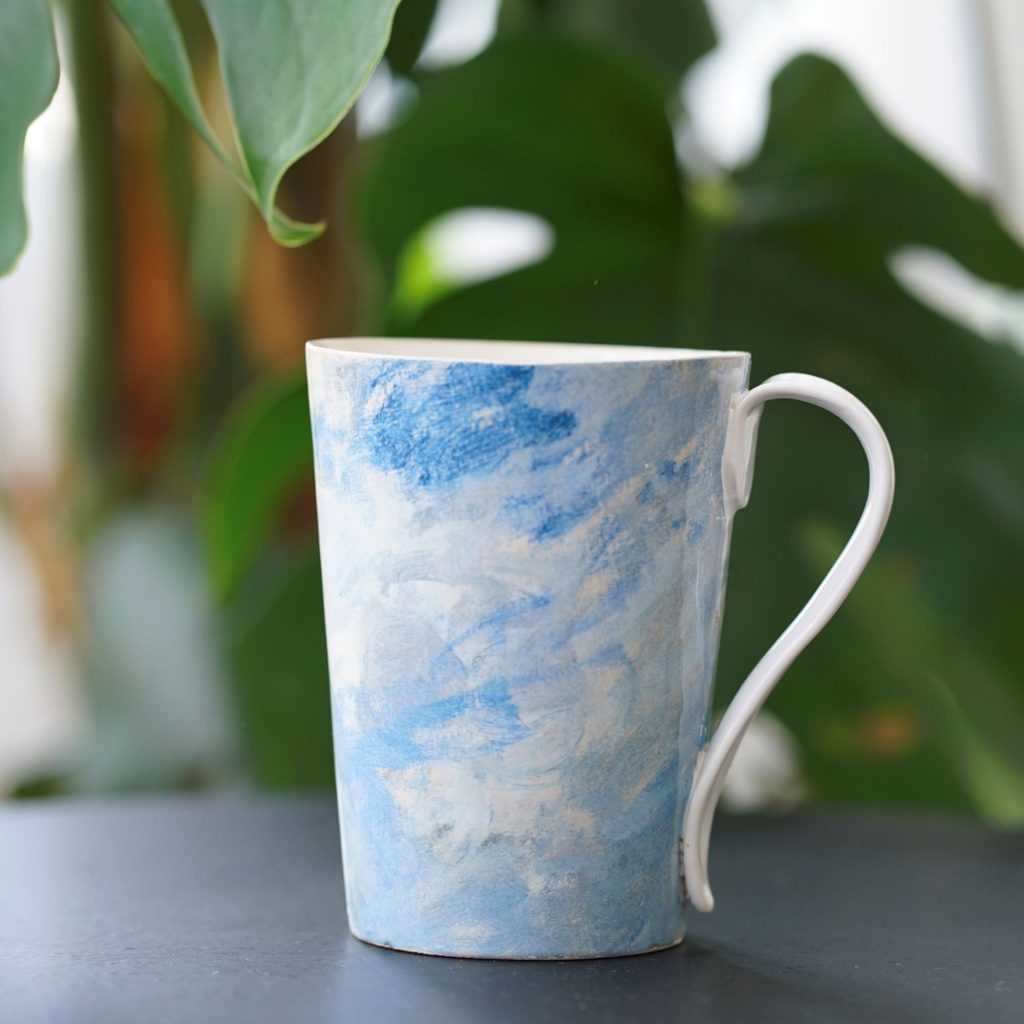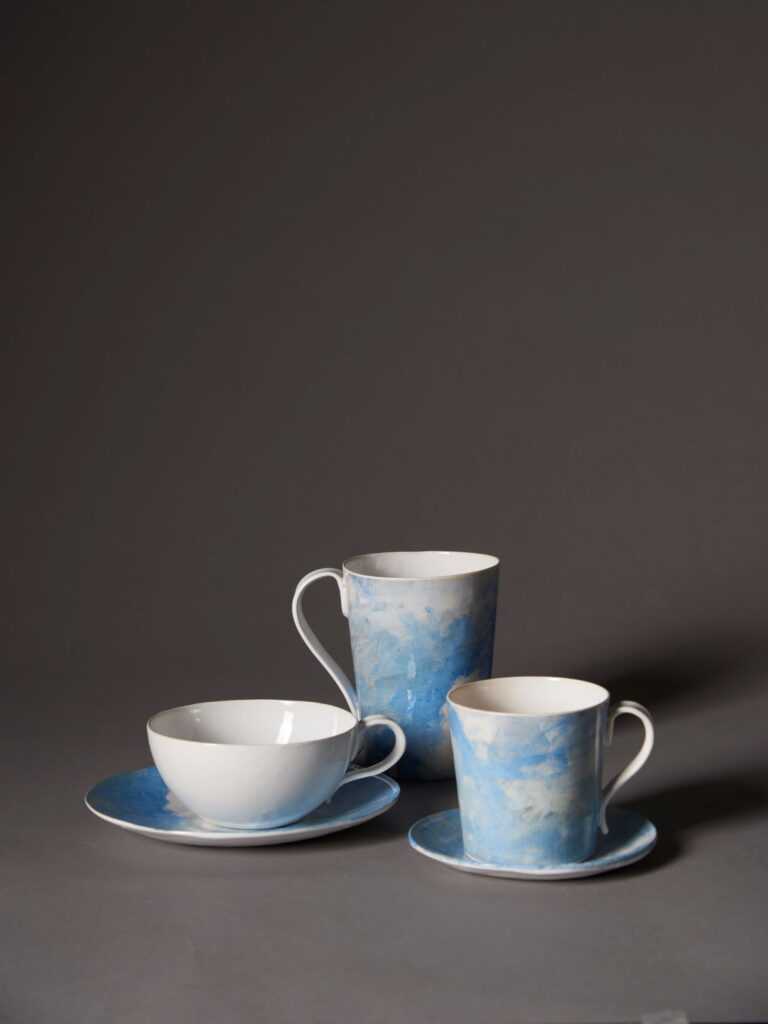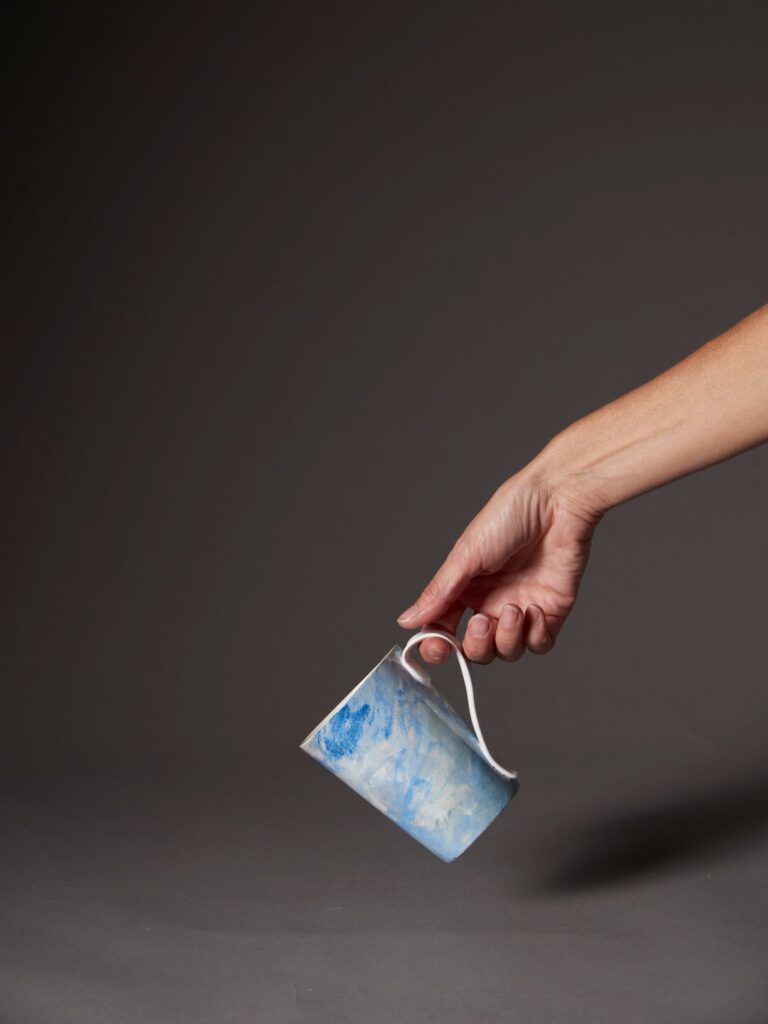 To learn more about this Madrid- based studio, read Profile: Vajillas de Ultramar: The Beauty of Imperfection.
Handcrafted Baskets
Textile designer Sonia de Gerónimo who founded her studio Degerónimo in Galicia in 2015, designs handbags and decorative pieces made of rope. She created a four-piece collection of handcrafted baskets inspired by Paul Klee's Still Life with Dice (1923).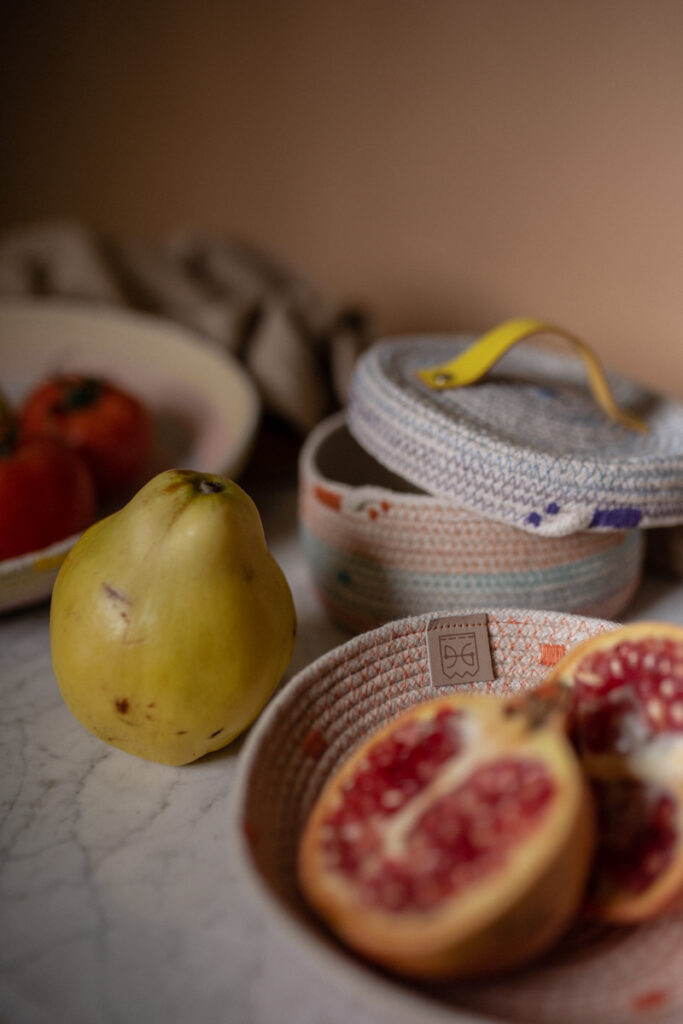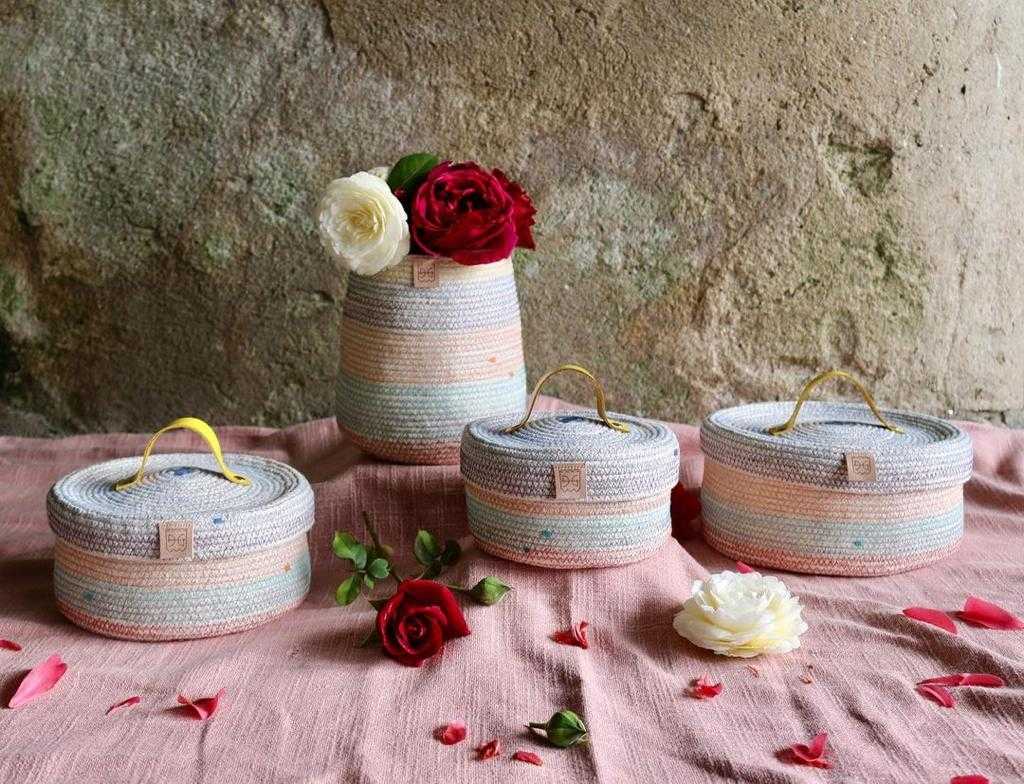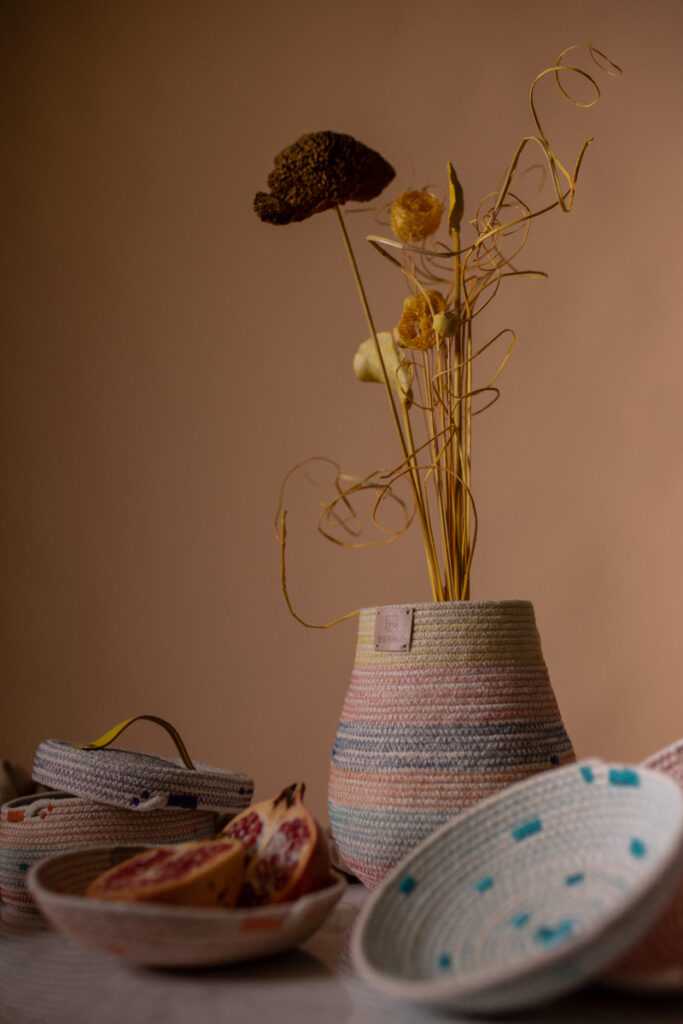 Timeless Ceramics
La Cartuja de Sevilla has been hand-making tableware and decorative objects since it opened its factory in Andalusia in 1841. It quickly gained international recognition. In 1862 it received the gold medal at the Universal Exhibition in London and Paris in 1878. It became an official supplier to the Royal House in 1871. This emblematic Spanish company has employed several generations of artisans from Sevilla since its founding.
The studio collaborated with the museum on the Eden porcelain ceramic collection designed by Carlota Pereiro, who was inspired by Jan Brueghel's The Garden of Eden. (circa 1610 – 1612).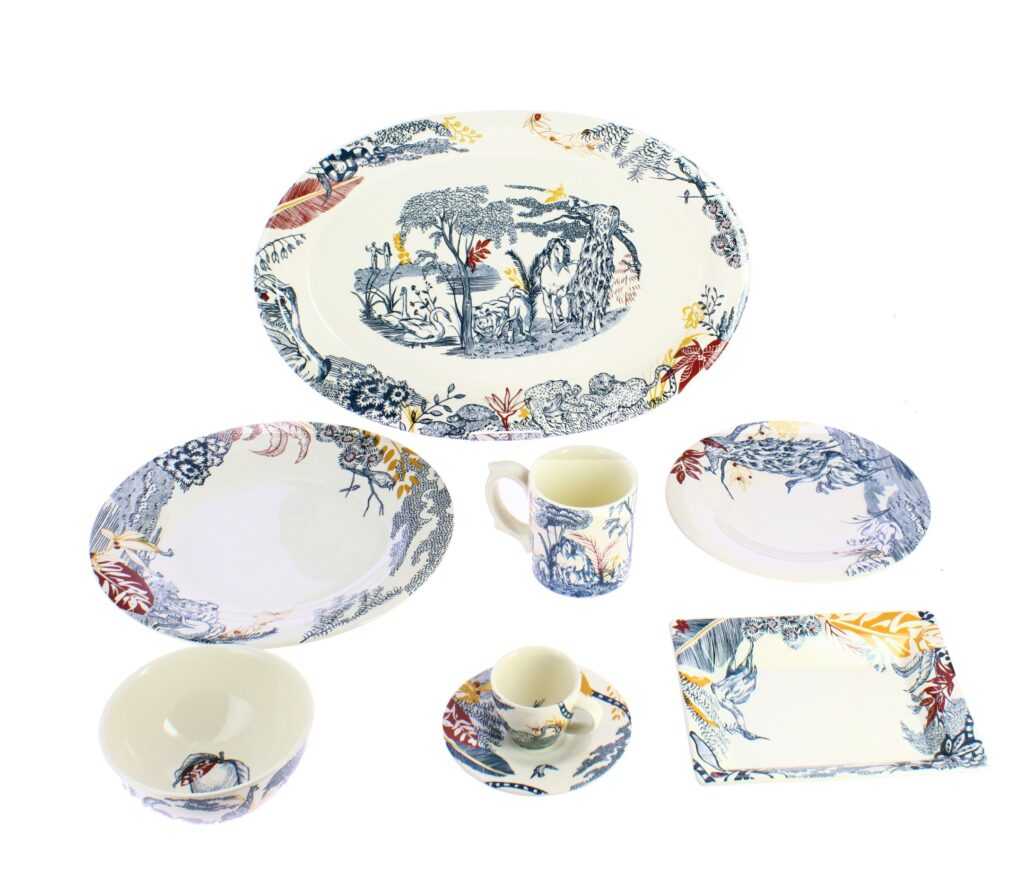 Colour Block Wool Blanket
Blanket made of pure virgin wool inspired by Edward Hopper's Hotel Room (1931).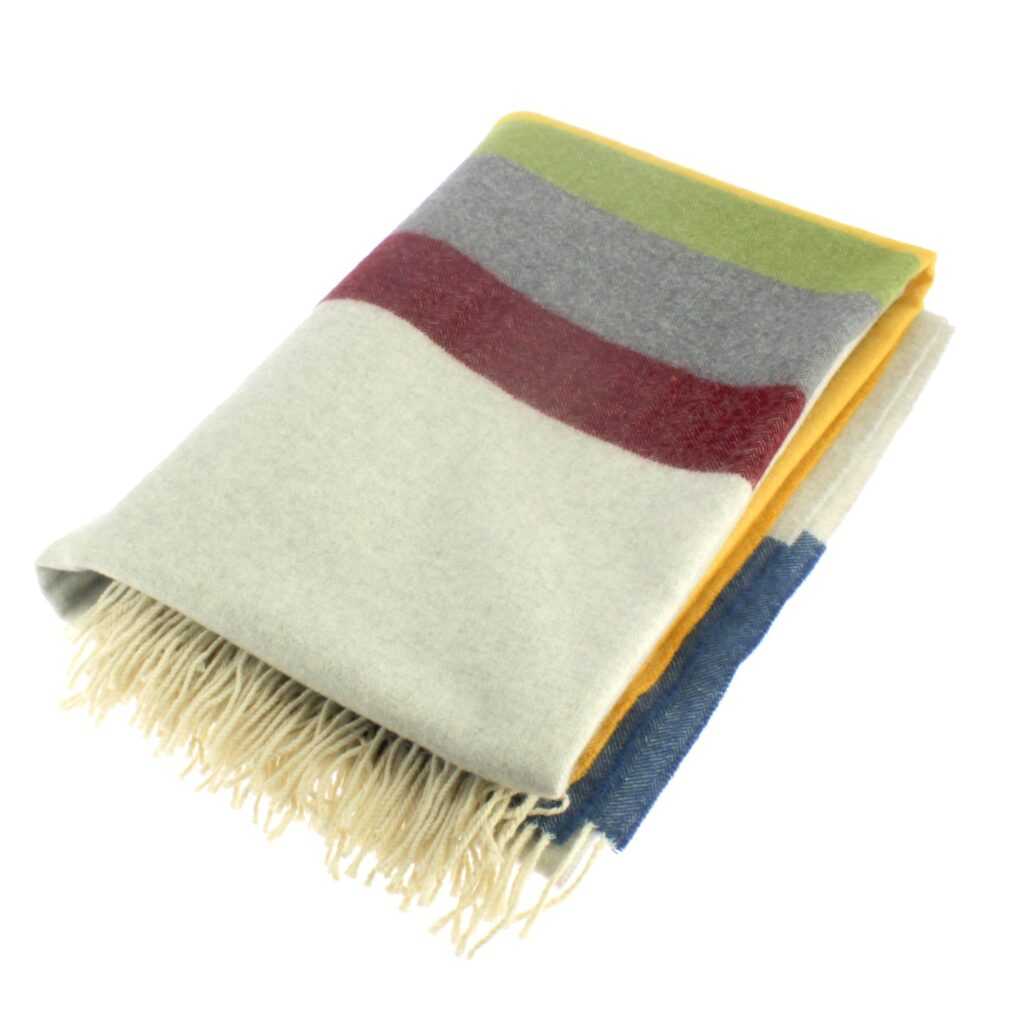 One-of-a-Kind Stoneware Ceramics
After working in marketing and communications for a Swiss watch brand, Alina Macias founded Taller Silvestre in Bilbao to express her surroundings in nature and to fulfill a need to work with her hands.
The studio created a collection of six stoneware pieces, inspired by Pierre-Auguste Renoir's Wheatfield (1879), a work on loan to the museum.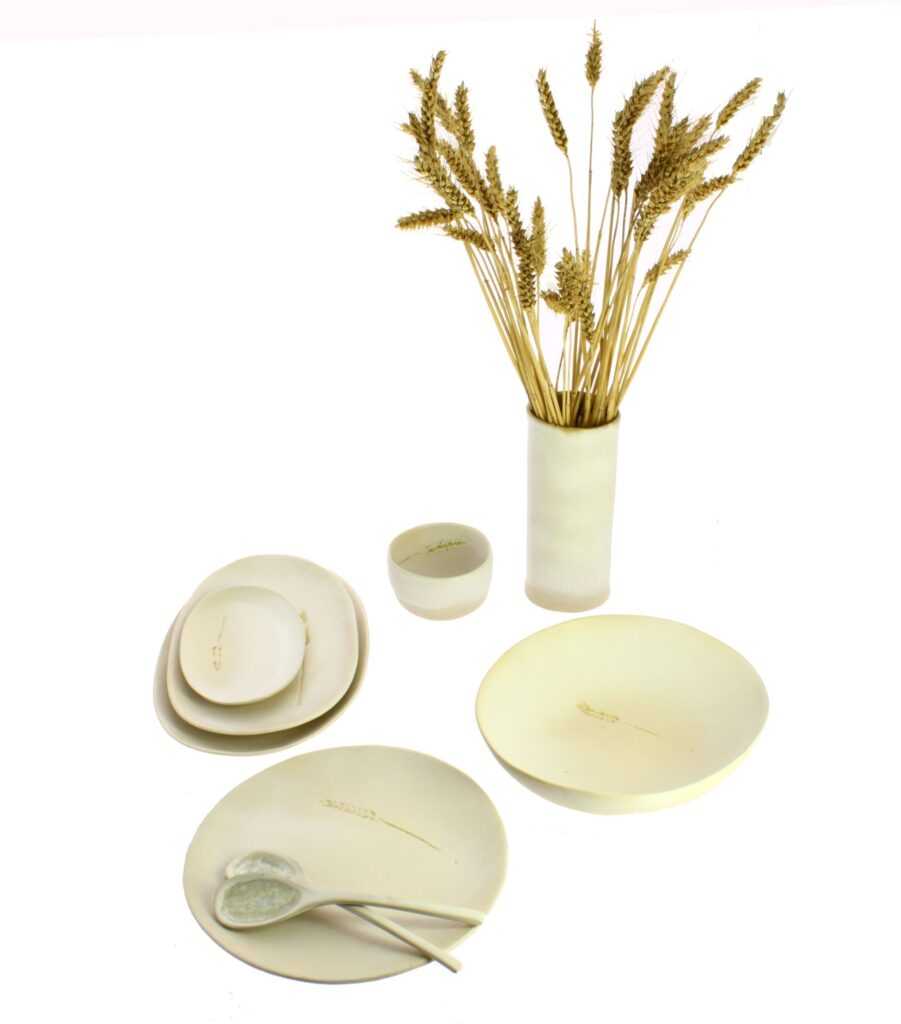 Ana Cela, Director of Publications and Store-Bookshop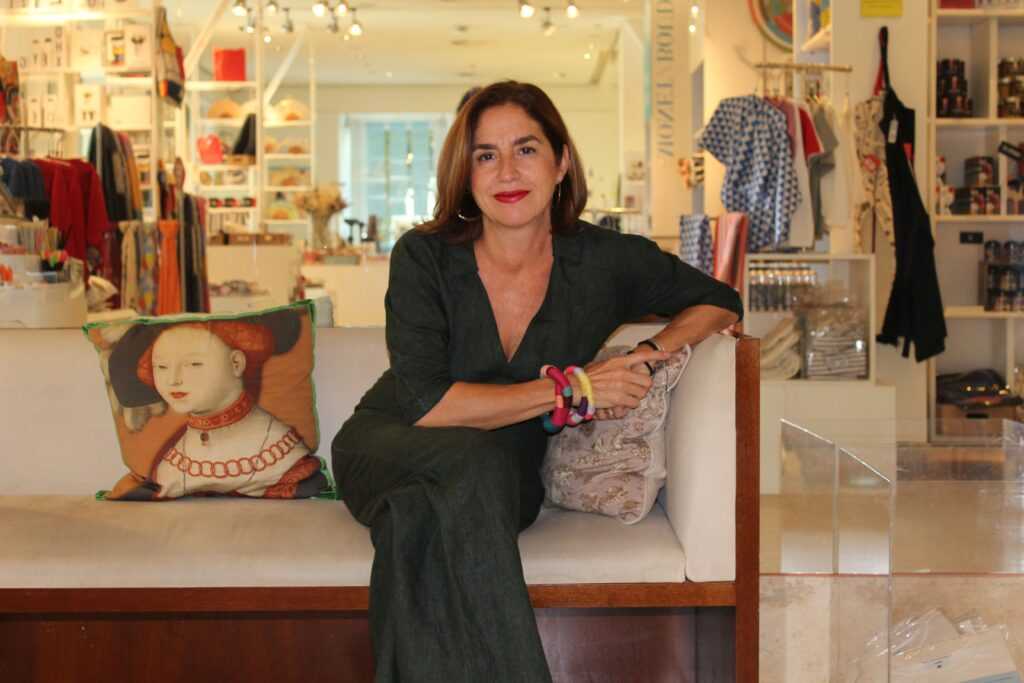 How and why did you come up with the idea to work with artisans?
There are several factors at play. On the one hand, we are not just a store but a public foundation with a mission to serve the general interest. The values that govern our work go beyond mere business ones. Among these is support for small businesses and local employment, especially those that help maintain traditional processes, including cultural ones. As a cultural organization, preserving these traditions is one of our objectives, especially given that the proximity and use of raw materials and the processes that are characteristic of craft production lead to less environmental impact, which contributes to greater sustainability.
Additionally, when visitors come to the museum, they know that they will find unique works of art that they can only view here. We offer exclusive items for visitors in the store. We thus look for objects that do not depend on industrial production but, rather, small-batch production.
Moreover, the artisans are both producers and creators. They have the potential to connect with and draw inspiration from the art in our permanent collections to create something new and exclusive. They are thus able to reflect the core of what we do as a museum, which is to enhance our art collection.
What is the process for commissioning works from artisans and from small work shops?

It is essential to be attentive to what is happening, what the trends are, and which creators and artisans combine quality, tradition, and innovation in their work. Sometimes they are small, hundred-year-old companies that maintain traditional processes, work with the highest standards and can adapt to current tastes and challenges. Sometimes they are young jewelry designers or young ceramists who are standing out in some way.
Once there is a mutual willingness to collaborate, the main challenge is to be able to find an idea that works. A work of art for inspiration, a piece that is a good fit for us, and makes the project feasible from a cost and economic perspective and the project's production capacity. It is not always easy and sometimes involves a long process because of the time it takes to identify and develop the idea and, afterward, the time it takes to produce items in an artisanal way, which is much slower than industrial production.
What are the challenges in terms of sales, logistics, volumes, timelines, including in comparison to selling mass-produced items?
The main challenge is to ensure that what we offer in the museum store has the necessary quality, is attractive to visitors, and has a connection to the permanent collection. Once we achieve this, and if a product sells, we overcome additional challenges, including those related to replacement periods and maintaining stock levels. Production processes for artisans are slower, but we recognize that industrial production often occurs in Asia and we must factor in transport times.
How has the pandemic affected sales? Did you have an e-commerce presence prior to the pandemic?
Obviously the number of museum visitors has decreased and this affects the museum store, although the truth is that we are a store that many people come to who don't necessarily visit the museum. They come to look for an art book, a gift, and to find something for the home. Because visitors don't have to pay the museum entrance fee to access the store, there is no cost to access it from the street.
With respect to our e-commerce site, we have had it since 2010 but completely enhanced it in 2017. It is a sales channel that we are increasingly promoting. The results have been noticeable, even before this pandemic. Currently, e-commerce is the only source of income for the museum that is being maintained at pre-pandemic levels.

What is your advice to other museums who may consider following in your footsteps?
I don't pretend to advise others. Besides, each museum has its particularities, potential, and conditions. What I can say is that we are satisfied with our collaboration with artisans, small traditional companies, and young creators, all of which has led to good results that go beyond an economic rationale. We are going to continue with and promote this type of collaboration, and hope that it will evolve and that we can improve upon it.
Images courtesy of Tienda Thyssen, unless otherwise indicated. Thumbnail images of artwork not subject to copyright reproduced with written permission.
Spain for Design takes no responsibility for out-of -stock items. Please check availability on the museum's website.