Javier Escobar Designs Rural Retreat in Granada
March 7, 2022
/
/
Comments Off

on Javier Escobar Designs Rural Retreat in Granada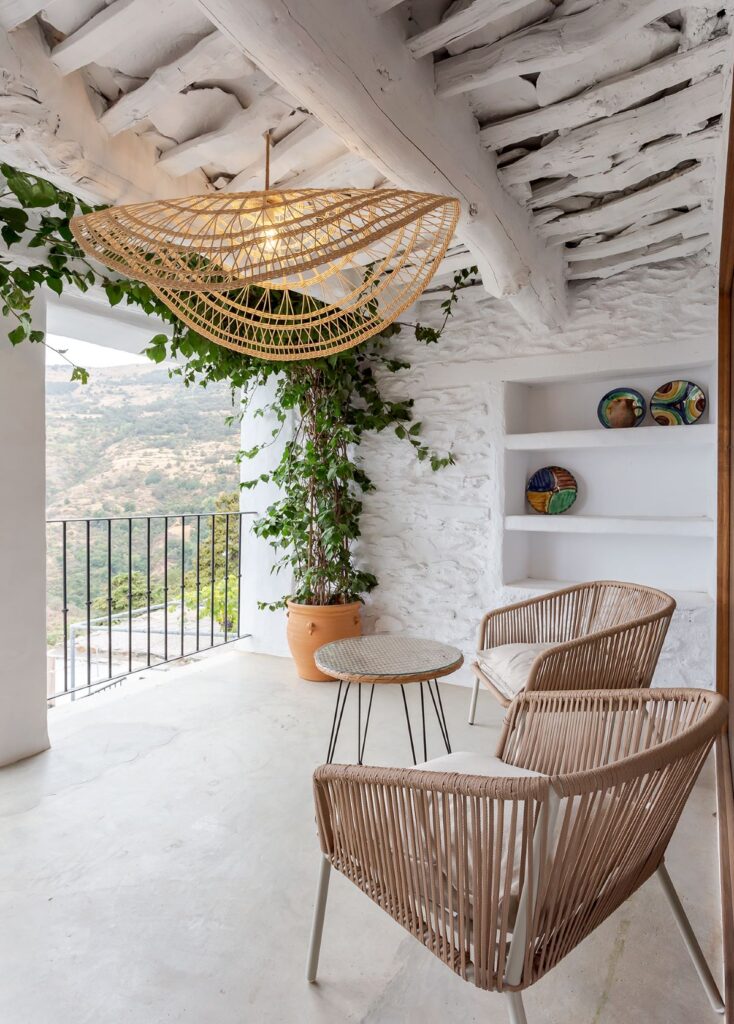 Casa Santiago, designed by Almeira-based Javier Escobar, is a boutique hotel comprised of three houses located at the entrance to Capileria, one of the most emblematic towns in the Alpujarra district of the province of Granada. The neighborhood , El Perchal, acquired its name during Moorish rule. It was a neighborhood of merchants, a heritage that endures today, with its bakeries and shops selling products ranging from chocolates and handicrafts to natural and ecological goods.
The hotel takes its name after Santiago López, a native of Granada, who arrived in Capileira in the 1980s. A cultured and restless person ahead of his time, he broke stereotypes. He bought the "Casa del Cura" and opened an accommodation and a restaurant space called "Las Chimeneas", which attracted guests drawn to his passion for culture. He became a true lover of Capileira and spent his last years taking care of what is now, in his honor, Casa Santiago.
The siting of the three houses allows guests a view of the Sierra de Capileira in all its splendor. Interiors have a marked textural palette with their natural and artisan elements natural materials- grass, woods, whitewashed walls, and vegetation-in harmony with the surroundings. As the designer explains, "Our intention was to preserve the soul of the traditional houses of the Alpujarra, preserving and enhancing some elements. For example, we covered the roof, which is made up of slate slabs and wooden vines, with white lime-based paint to give it a different look, while also preserving the aesthetics of the house".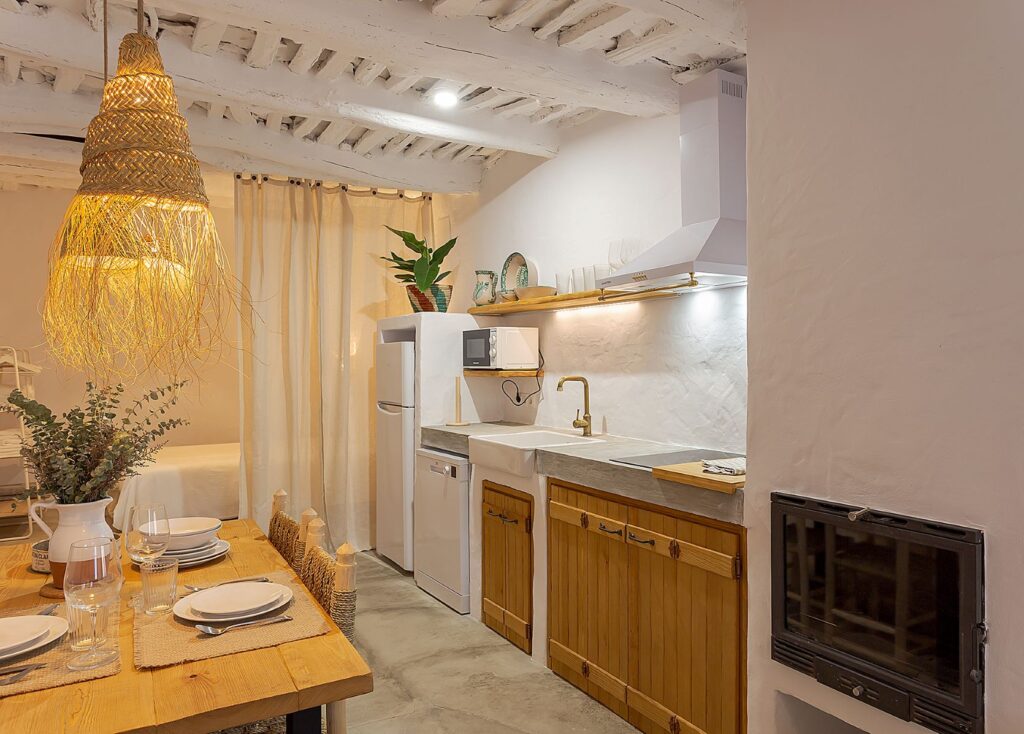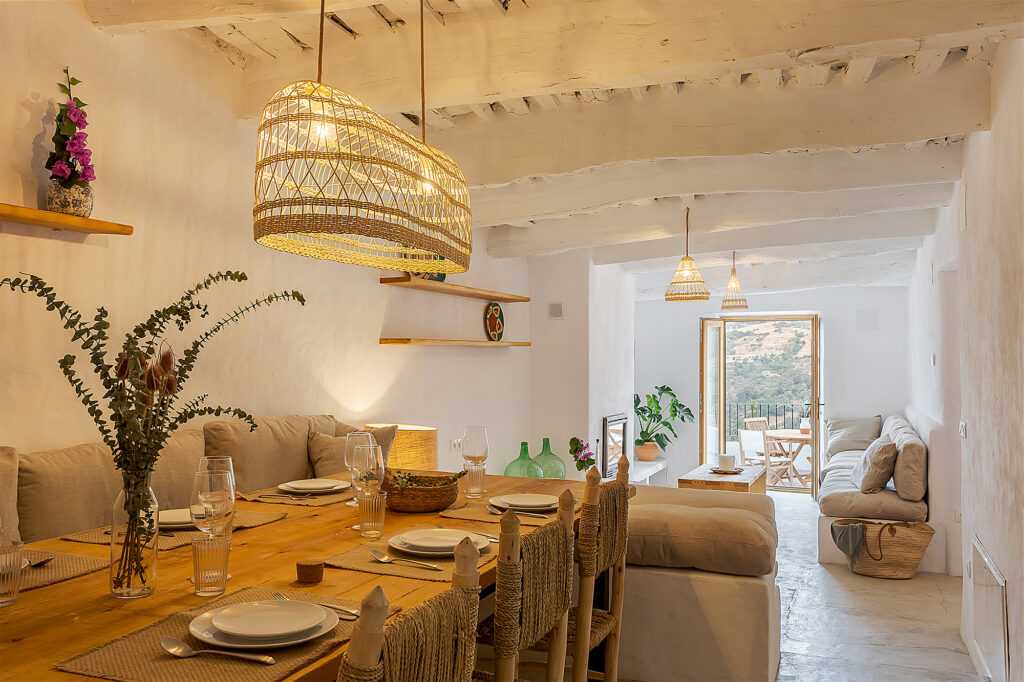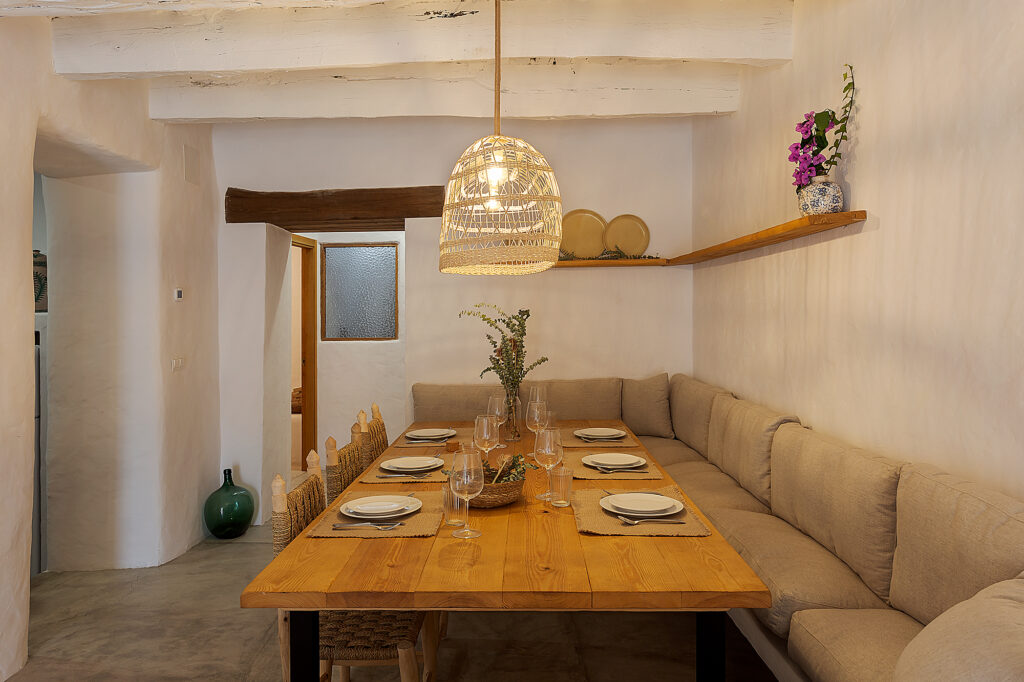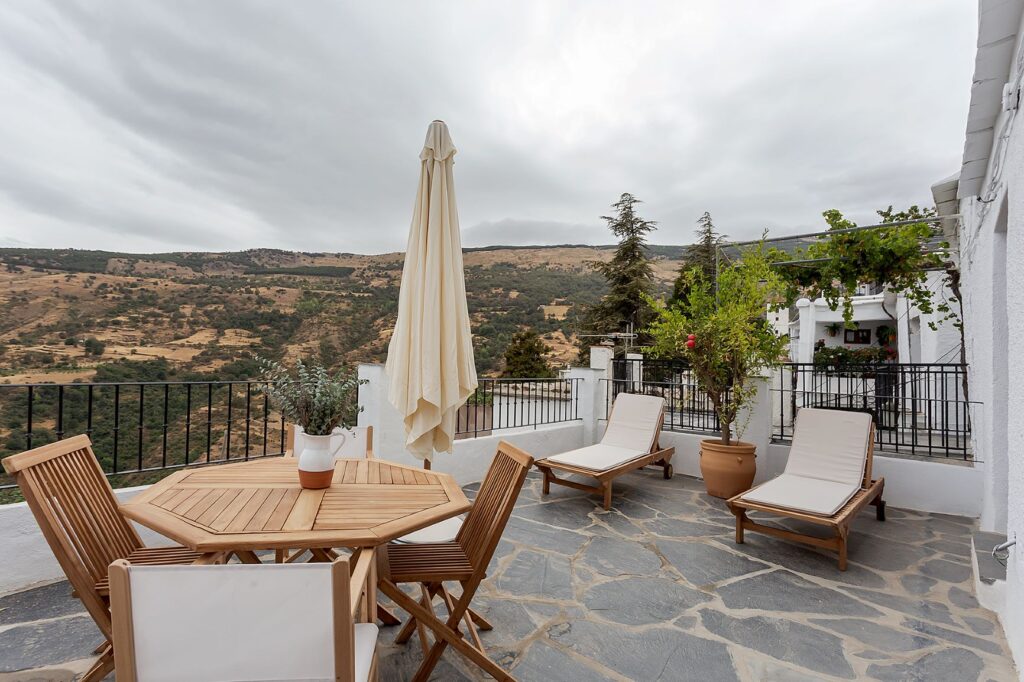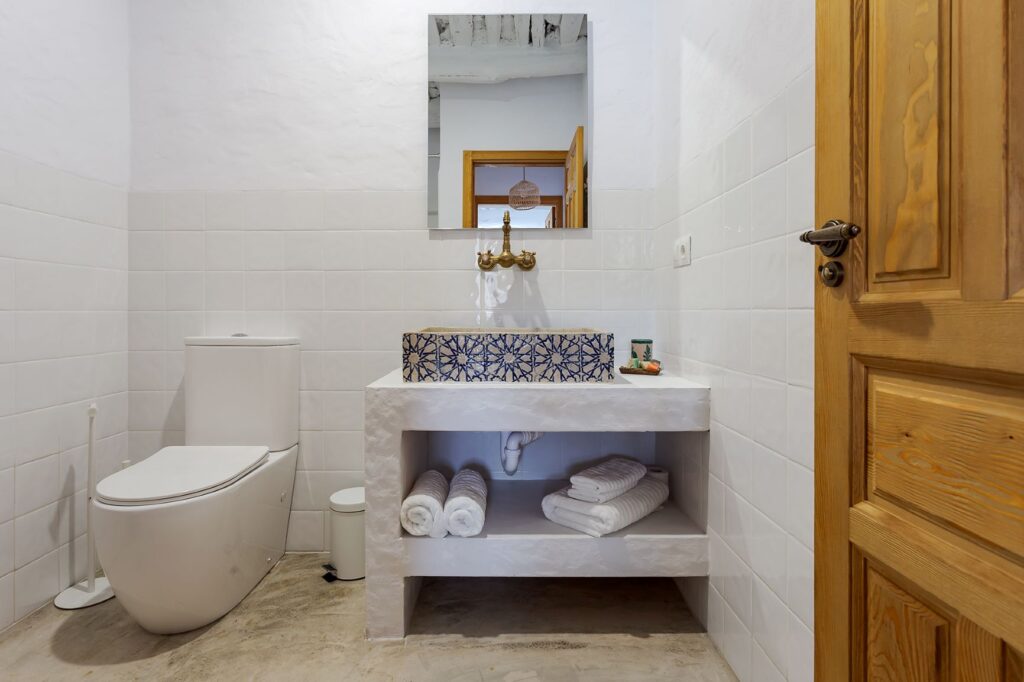 All three houses have underfloor heating, smart tv, wifi, fireplace, bed linen, towels, a fully equipped kitchen with a coffee machine, dishwasher, microwave, induction hob, and a set of kitchenware.
Recognized for his exuberant design, Javier Escobar specializes in designing spaces "to live and enjoy." He states, "We love to defy the rules of traditional design. The main objective of our interior architecture projects is to create functional spaces for the people who will enjoy them, transforming and adapting them to features of their environment. We listen to the client, and we work hand in hand with them to carry out their dream project." He won the Jury Special Mention for Creative Process for his "Latidos" (Heartbeat) project at the 9th edition of the Casa Decor Interiors and Design Awards. Learn more at Casa Decor 2021: 7 Designs to Inspire Your Workspace at Home and Restaurant in Almerimar, Spain Evokes Youthful Ambience.
Photography by Adam García/Hani.