March 18, 2020
/
/
Comments Off

on Casa Decor 2020
After temporarily closing its doors due to the COVID-19 pandemic, Casa Decor 2020 reopened.
Casa Decor is one of the most important design events in Spain. This year, for its fifty-fifth edition, over 200 exhibitors and 114 Spanish and multinational companies showcase interiors, product design, innovations and trends. With different Madrid locations for each edition, Casa Decor 2020 takes place in the Salamanca district in a palatial house designed by architect José Espelíus Anduaga and built in 1904.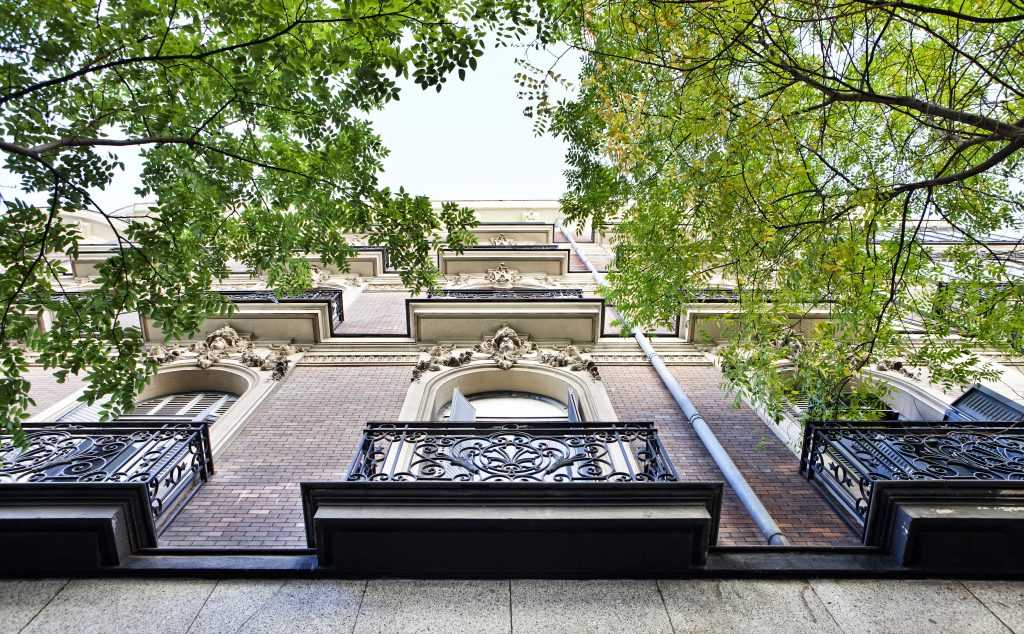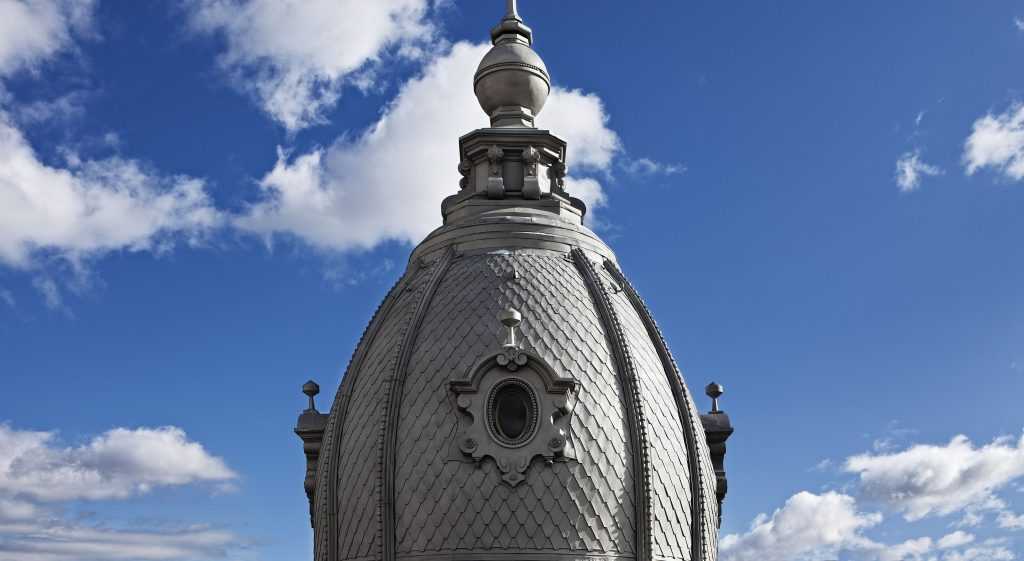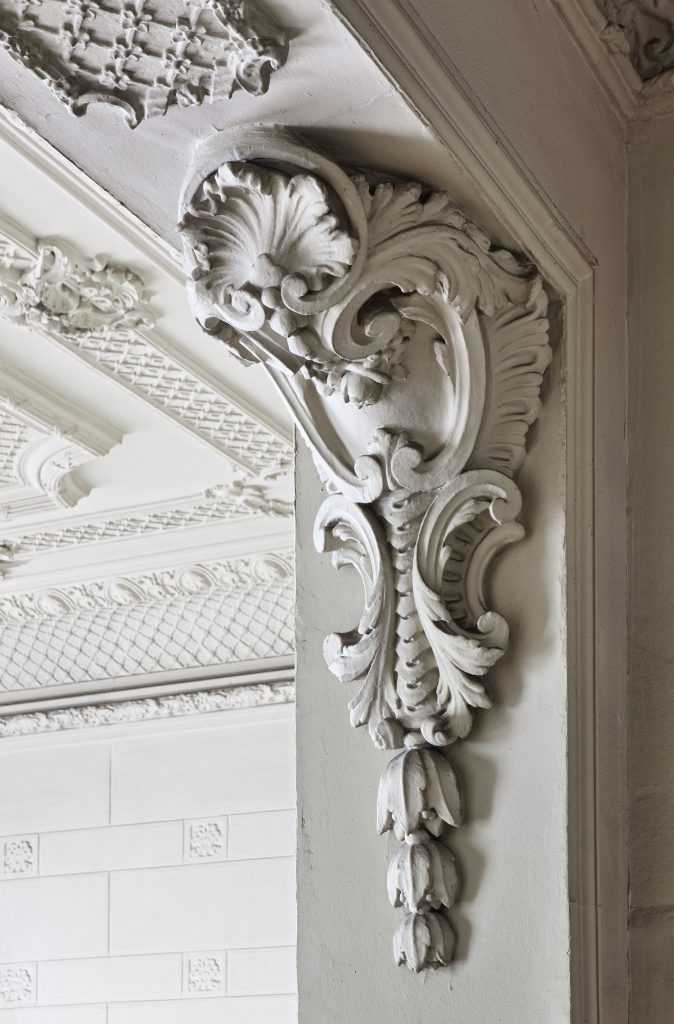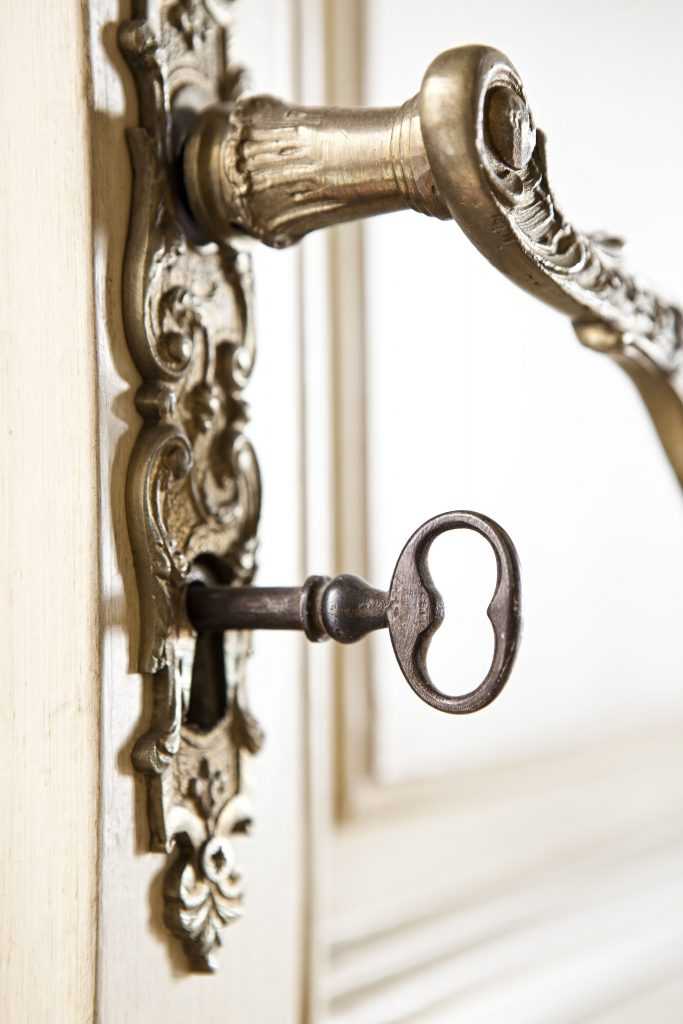 Sixty-four of Spain's most talented design studios partnered with companies to create unique spaces, including Jung by Sara Folch Interior Design, Roca Tile by Masquespacio. and Samsung by past event best project design winner Guille García-Hoz.
The designs highlight a commitment to sustainability in the selection of raw materials, in the designs themselves and in waste management processes and by putting into practice the 5 Rs of waste management: Refuse, Reduce, Reuse, Repurpose and Recycle. With the hashtag #CasaDecorSostenible, this message is widely disseminated through various multimedia platforms to visitors, professionals, manufacturers, distributors, media and consumers.

Five Standout Spaces in Casa Decor 2020
"Ritual", Boudoir, Luzco Lighting by Marta Sanchez Zornoza
The boudoir of Luzco Lighting by Marta Sanchez Zornoza features a polished red metal geometric structure that is a striking counterpart to the lushness of the textural elements of the polychromatic dressing and beauty areas that it frames. This project shows how a well-thought out lighting plan and execution fulfills the needs of any architectural and interior design project.

"I have a sustainable book", Library, Marta Labrador for Artemade & Gemar

Geometry. The book. These are the protagonists of this library designed by Marta Labrador for Artemade & Gemar. The space is a seamless interplay of a highly linear structure, warm ambient and task lighting, geometric patterns, soft textures and a muted colour palette. Carefully selected woods minimize the cutting of trees and furniture made of wood residues references a sustainable manufacturing process.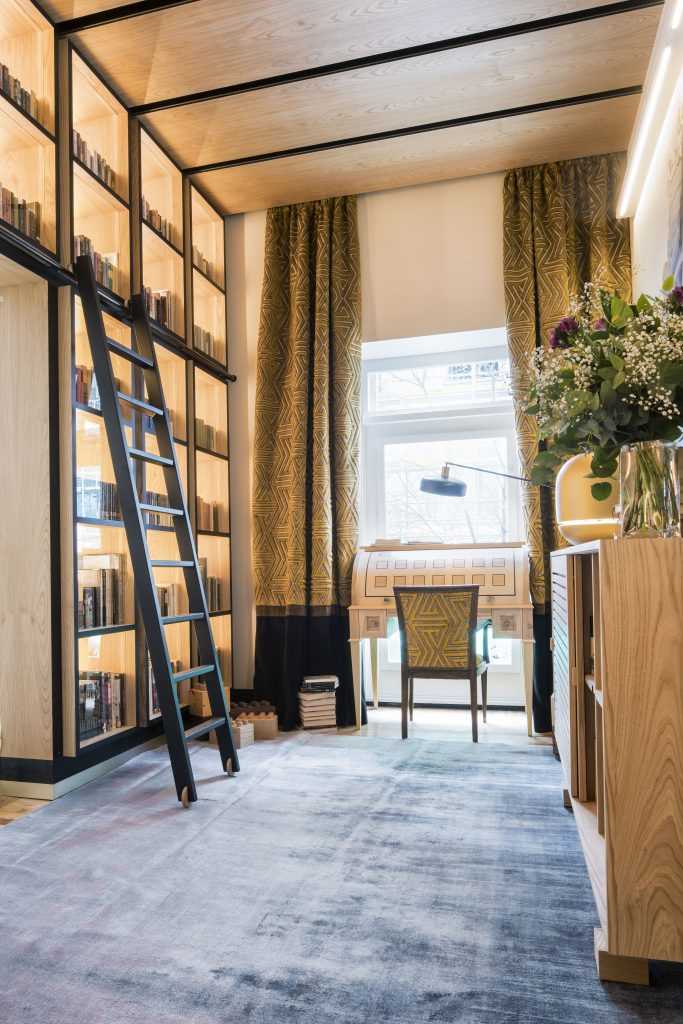 "Mediterranean Vibes', Public bathrooms by Javier-Escobar
The public baths designed by Javier-Escobar evoke a peaceful oasis that is inspired by the harmony and warmth of the Mediterranean while referencing the contemporary world, craftsmanship and vegetation. The flooring is composed of white marble pieces from the Natural Stone collection of Cosentino.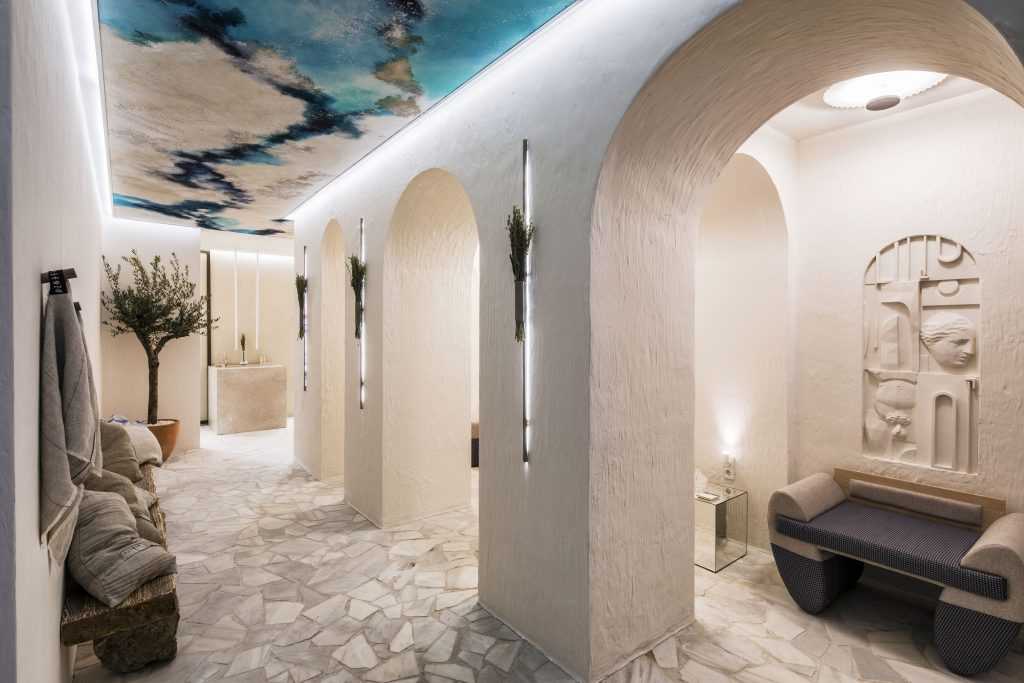 "The Court of Miracles", Beauty Wing, Jung by Sara Folch Interior Design
The "Court of Miracles" of Jung by Sara Folch Interior Design is inspired by palatial courts. An in-house luxury hair salon, it marries the technological precision of Jung and haute couture touches with pieces designed exclusively for the space by Sara Folch. Voice technology rotates the drawers in the circular table in the center and automates the vertical movement of the two walls shelves. Uniting an appreciation for craftsmanship with Jung lighting and home automation systems, the space is truly spectacular.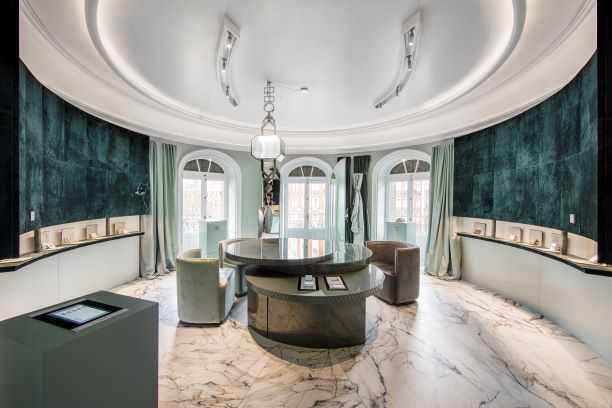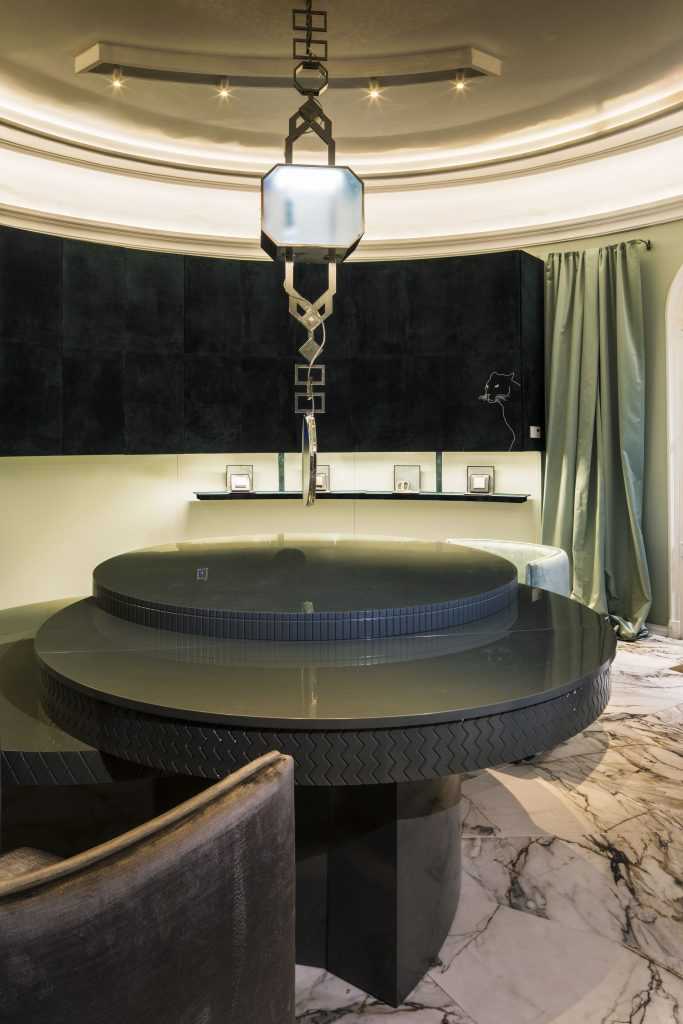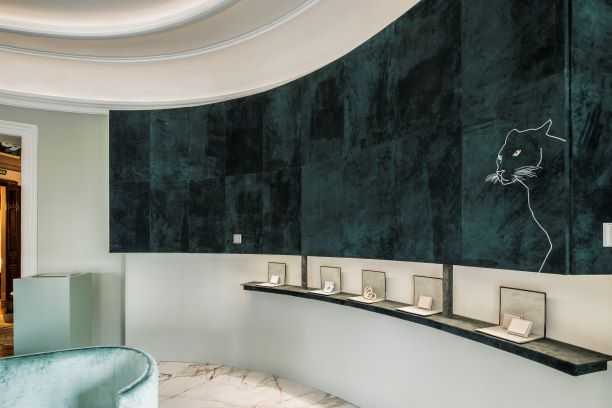 Sara Folch Interior Design is a renowned Barcelona-based interior design studio with offices in Bogota, Miami and Mexico. It opened over twenty-five years ago and has designed private and public spaces, including the Spa Hotel Aguas in Ibiza and the DIR Up & Down gym in Barcelona.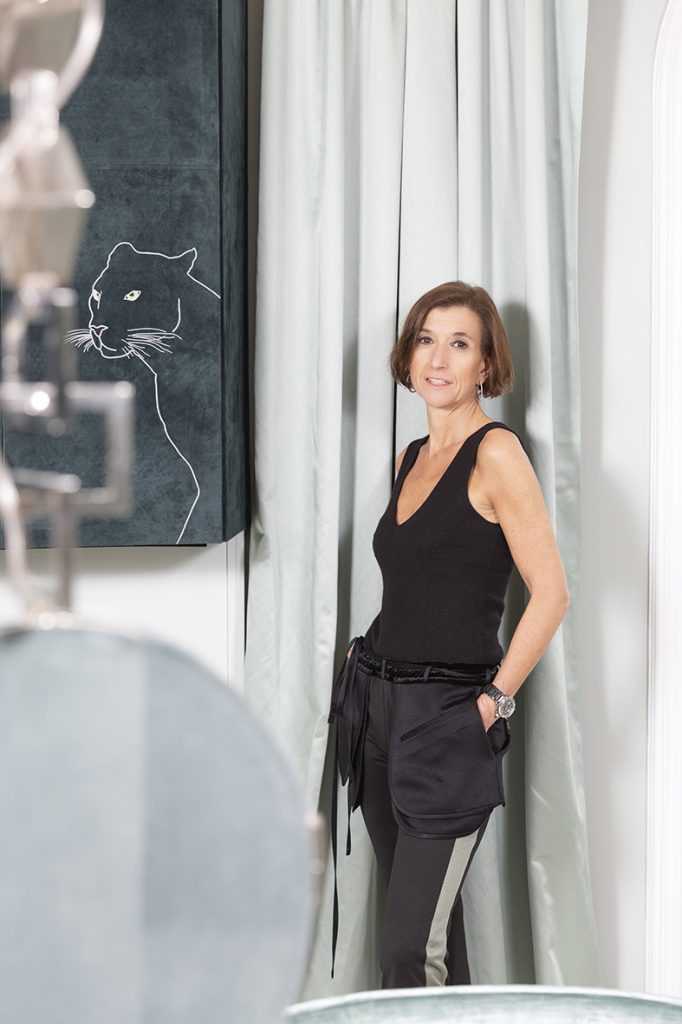 "A Look to the Future from the Past", Concept Space, Roca Tile by Masquespacio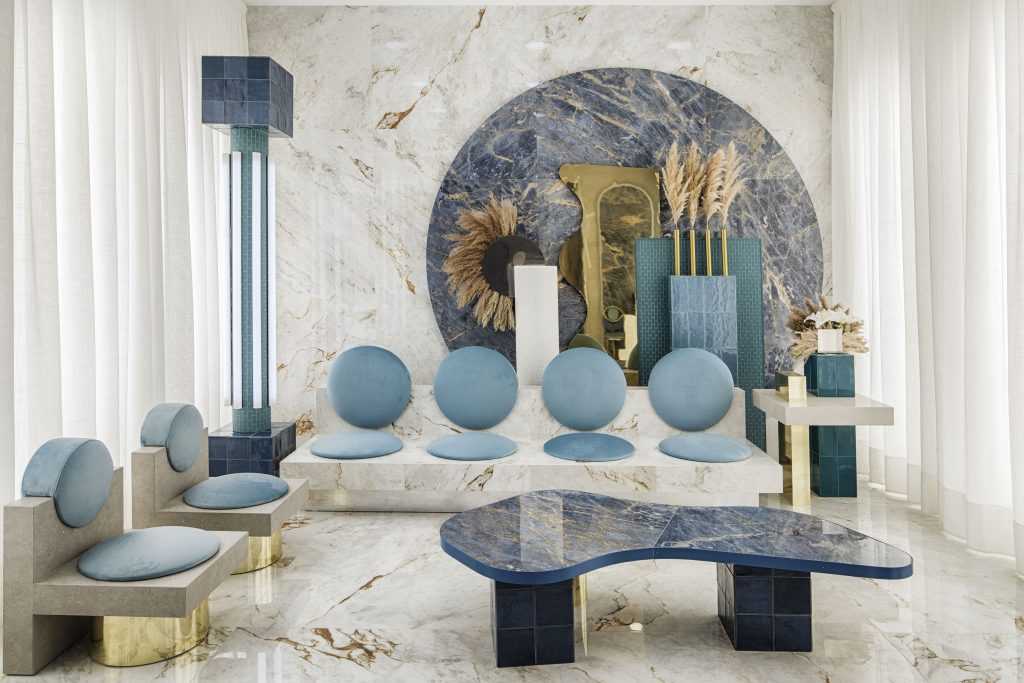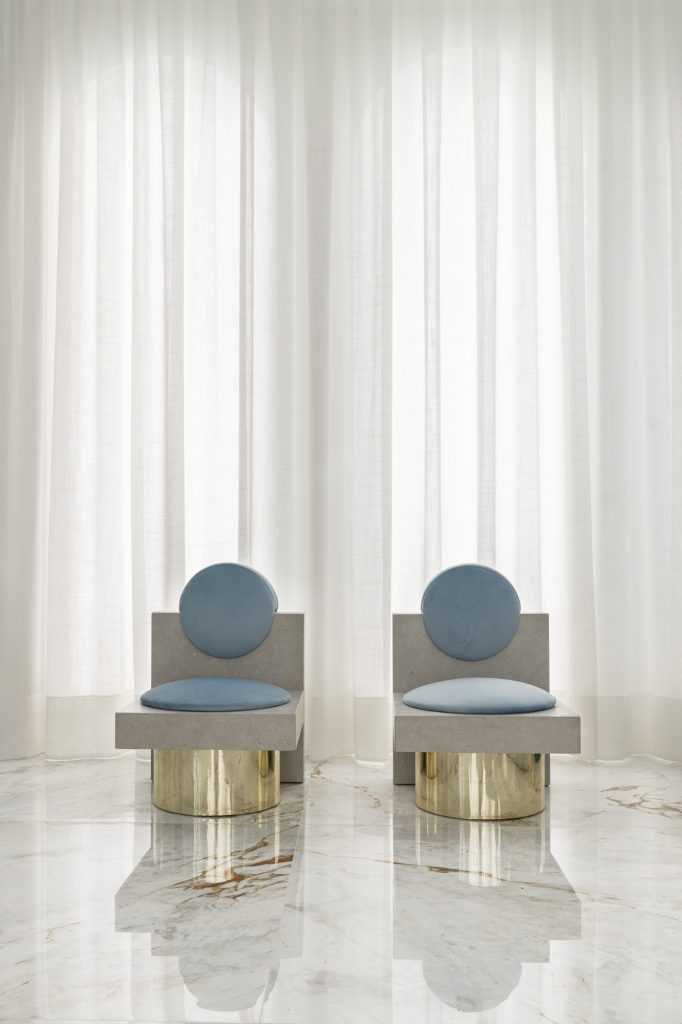 "A Look to the Future from the Past", Roca Tile's space by Masquespacio shows how technological advances and sustainable materials have expanded design applications for its ceramics to include flooring, wall coverings, seating and tables. Porcelain tiles reproduce the twisting waters, light-enhancing effects and luminous finishes of polished marble. The streaked whites of Marble Parana tiles interplay with the vivid indigo and cobalt hues of Marble Nouveau tiles from the Marble Slab collection. With a nod to contemporary Greco-Roman architecture and surrealist fantasies and Masquespacio's characteristic bold use of colour, the results are both stunning and timeless.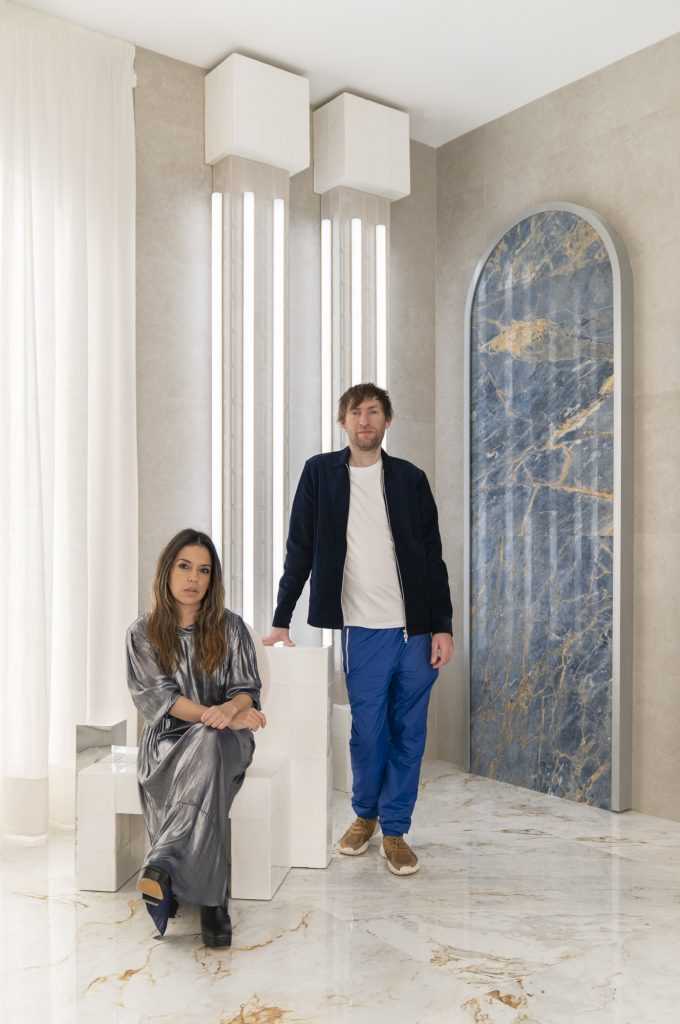 Masquespacio is a creative consultancy in interior and industrial design based in Valencia. It was founded in 2010 by Ana Milena Hernández Palacios and Christophe Penasse, who had backgrounds in interior design and marketing respectively. They have since received widespread recognition for commercial projects and innovative designs. The Spanish edition of the New York Times' T Magazine named them Interior Designer of The Year in 2019 and their work has been featured in numerous Spanish and international multimedia platforms, including Dwell magazine and AD Spain, which in 2020 included them on its coveted AD 100, an annual list of the 100 best architectural, interior and landscape designers in Spain.