Essential Books about Artisan Traditions, Design and Lifestyle in Spain
March 16, 2020
/
/
Comments Off

on Essential Books about Artisan Traditions, Design and Lifestyle in Spain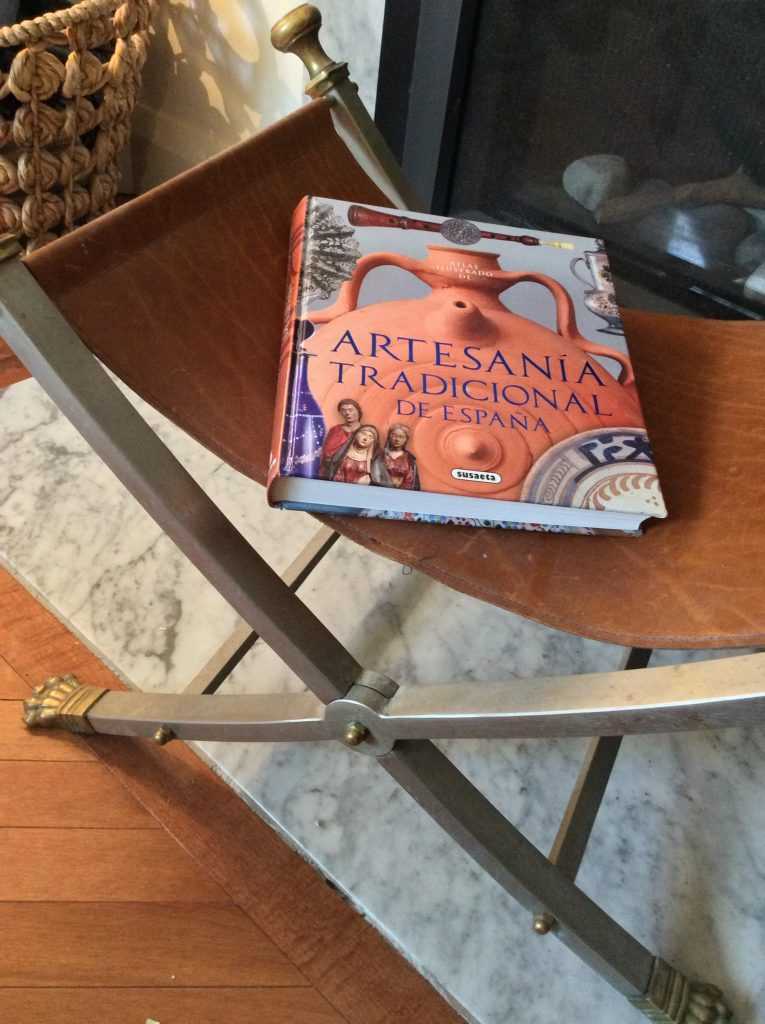 The links below may have affiliate links. Click here to read my affiliate policy.
Please note this website is a participant in the Indigo Affiliate Program which allows it to earn commissions from Indigo if you make a purchase on indigo.ca after linking through this website.
Artisans
The books listed here provide an excellent overview of workshops with long traditions alongside ones who work with contemporary aesthetics and processes.
Atlas ilustrado de artesanía tradicional de España (Spanish)

Enric Balasch Blanch, Yolanda Ruiz Arranz (Text and photographs)
This book is a visual encyclopedia of some of the best examples of Spain's artisan traditions. Written in Spanish.
España a mano. Handmade Spain (Libros de Autor)
Handmade Spain is a guide to some of the finest artisans whose work reflect Spain's varied traditions (goldsmiths, ceramists, glaziers, woodcarvers, or weavers). It features the work of 100 workshops- small workshops and centuries-old institutions alike-and the stories behind them.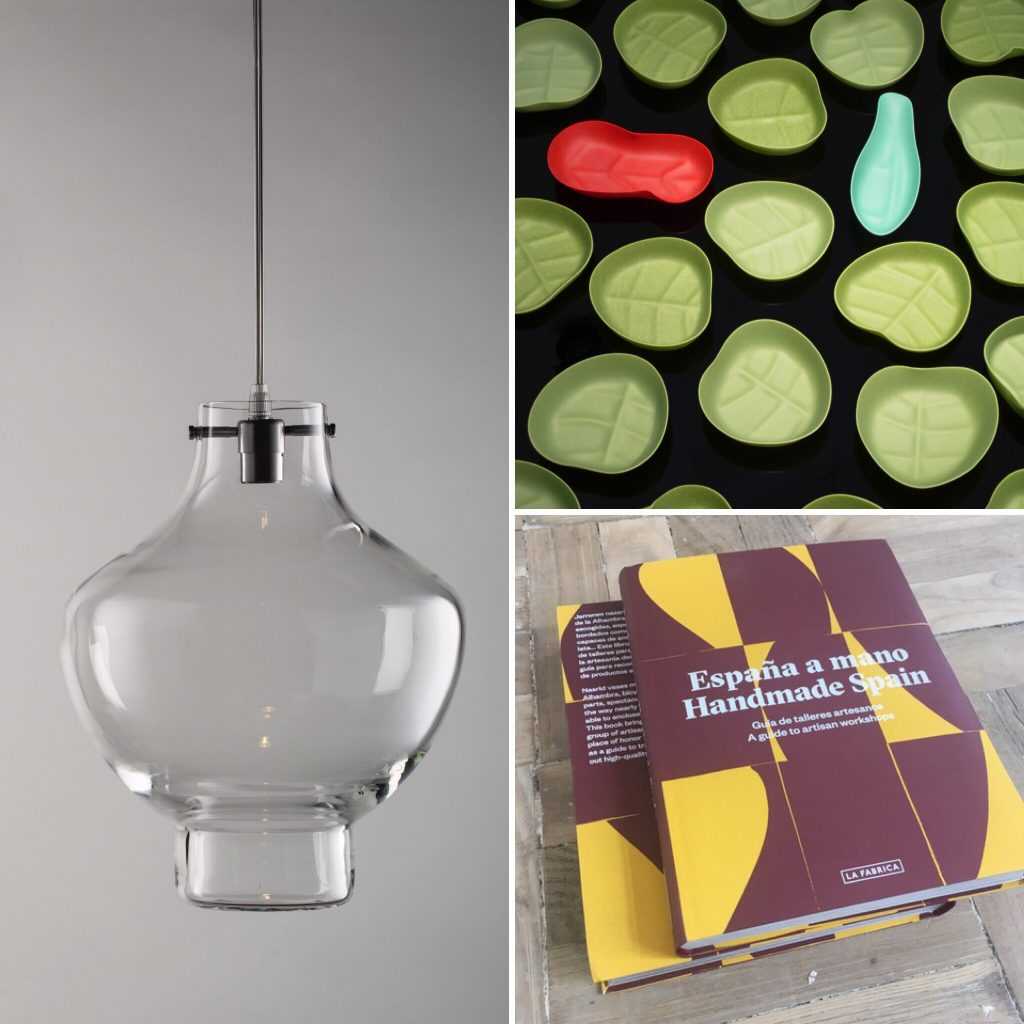 Hecho en Madrid.: Diseño y artesanía en la ciudad.
Carlos Risco, Miriam Querol (Authors)
This book presents a curated selection of 42 professionals and studios in Madrid who work in contemporary crafts in seven categories: textile, glass, leather, wood, metal, ceramic and natural fibers and relates their unique histories, material use and creative processes.
To read and in-depth review of these books click here
Designers
Three beautifully photographed books by today's leading Spanish designers.
At Home: Isabel López-Quesada at Home
Isabel López-Quesada (Author), Amy Astley (Foreword), Miguel Flores-Vianna (Photographer)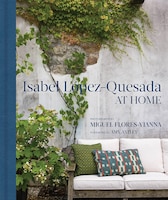 The designer Isabel Lopez-Quesada is one of Spain's most acclaimed designers and has been featured in numerous Spanish and international design magazines and included multiple times in the coveted AD (US) list of the world's leading architects and designers, the annual AD 100. In this book, photographed by Miguel Flores-Vianna, she describes her background, her inspirations and documents the renovation of her homes in Madrid and Biarritz.
For an in-depth review of this book, read Book Nook: Isabel López-Quesada at Home.
Lorenzo Castillo (Author), Enric Pastor (Author), Michael Bodro (Author), Manolo Yllera Born (Photography)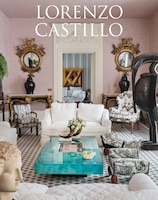 Lorenzo Castillo by Lorenzo Castillo features the work of one of Spain's most well-known interior designers whose work has been featured in leading Spanish and international design publications, including the American, French and Spanish editions of AD. This book features nine of his residential and commercial design projects.
For an in-depth review of this book, read Book Nook: Lorenzo Castillo.
Luis Bustamante: New Perspectives

Ana Dominguez-Siemenss (Author), Gabriela Garza (Author), Zelika Garcia (Author)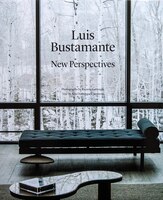 This book showcases interiors designed by one of Spain's top designers in Barcelona, London, Marbella, Miami and other places.
Foran in-depth review of this book, read Book Nook: Luis Bustamante: New Perspectives.
Design: Anthology
The featured books are wonderful additions to the bookshelves of readers who want to learn about or supplement their knowledge of vernacular and contemporary architecture and interior design in Spain. For a detailed review of these books, please read my article, Book Nook: Three Essential Books about Spanish Design.
Michelle Gallindo (Author)
Published in 2011, this book, written in Spanish and English, features 47 public, private and commercial spaces in various regions of Spain, designed by some of Spain's nationally and internationally renowned architects and interior designers, including Patricia Urquiola, Jaime Hayon and A-cero. Some of the architectural styles are classical, others minimal contemporary and others integrate contemporary design elements into buildings that reflect Spain's Gothic, Islamic and Moorish heritages.
Most Beautiful Villages of Spain
Text and photography by Hugh Palmer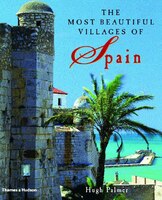 A visual encyclopedia of architectural styles and a comprehensive guide for armchair travellers seeking destinations for future travel in a country replete with cute historic villages, world heritage buildings and breathtaking landscape.
Ibiza: A Mediterranean Lifestyle
Luis Domenech Girbau (Author), Conrad White (Photographer)

Published in 1999, this book allows readers into the homes of over 25 expatriates who settled there or have second homes. The author is Spanish architect Luis Domenech, the great grandson of Lluís Domènech i Montaner, one of the most important twentieth-century Catalan modernist architects. This book is a great choice for those who like to know the stories behind the walls.
Travel
The guidebooks about Spain listed below are among my favourites and are part of series that I have enjoyed for many years. For a detailed review of these books, please read my article, Book Nook: Three Essential Travel Guidebooks About Spain.
Rick Steves Best of Spain (Rick Steves Travel Guide)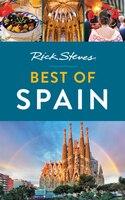 This over 450-page abundantly photographed guide covers the major cities in northern, central and southern Spain, (Barcelona, Madrid, Toledo, Granada, Andalusia's White Hill Towns, such as Ronda and Seville). It also covers the "best of the rest", smaller towns near these major cities that are worth visiting, such as San Sebastian, Segovia and Cordoba. There is an abundance of information about the aspects one expects from a travel guide-museums (with detailed descriptions of collections and floor plans), accommodation, eating spots, shopping, nightlife, transportation, useful vocabulary, maps, an itinerary and travel tips. Those who have watched Rick Steves' television shows know that he is well versed in history. In this book, he provides an overview of national and regional historical highlights, architectural history, information for self-guided historic walks and short bios about notable figures in the arts, politics, royalty and exploration.
DK Eyewitness Travel Guide Spain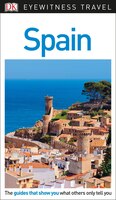 Although a little heavier than most guides, at over 650 pages, it provides comprehensive coverage of Spain's major attractions. There are extensive photographs and illustrations of cities, towns and notable villages in northern, eastern, southern and central Spain, with chapters devoted to Madrid, Barcelona, and Spain's islands. Particularly informative is the introductory chapter devoted to economic, cultural and political highlights, both historical and current.
Lonely Planet Spain (Country Guide)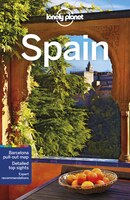 This compact book is divided into four sections: Plan Your Trip, with itineraries, maps, eating and drinking like a local; On the Road where the bulk of information is provided about travel to cites, towns and villages; Understand with features about Spain today, history, architecture, people and culture; and the Survival Guide with information about transport, useful terms in Spanish and other travel tips. There are special features interspersed throughout the book, including Wild Spain, Hiking in the Pyrenees and the Genius of Gaudi.
Lifestyle
Ibiza Bohemia
From roaring nightlife to peaceful yoga retreats, Ibiza's hippie-chic atmosphere is i… [More]