Book Nook: Isabel López-Quesada at Home
October 19, 2020
/
/
Comments Off

on Book Nook: Isabel López-Quesada at Home
"Neither minimalist or maximalist, I suppose I belong in some undefined category in between".
Isabel López-Quesada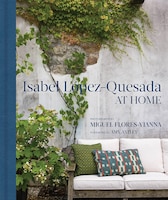 Isabel López-Quesada at Home: Isabel López-Quesada (Author), Amy Astley (@amyastley) (Foreword), Miguel Flores-Vianna (Photographer). Published by Vendome Press.
I admit to being one of those design addicts with curiosity, perhaps voyeuristic, about the personal spaces of my favourite designers. However, there are times when, after viewing the images of their homes, I have an inescapable feeling of disappointment. I may shrug this feeling off and rationalize that perhaps these designers save their genius for designing the spaces of others, another example of the shoemaker's children go barefoot, to use an old expression. However, in reality, the gap between the designs seen in books and magazines and the way they live is just so large that I am left discombobulated.

Happily, this will not be the case for the admirers of Isabel López-Quesada. Her work has appeared in numerous Spanish and international design magazines. She has been included multiple times in AD 100, the coveted annual list of leading architects and designers by AD (Architectural Digest, USA). Known for artfully mixing the incongruous to create tailored spaces with clean lines and rich accents of texture, she successfully tempers the scale of a room to create relaxed, intimate settings with depth and dimension. In Isabel López-Quesada at Home, photographed by Miguel Flores-Vianna, the images of her homes make it clear why she is one of the most celebrated designers. She takes the reader through the public and private spaces of her homes in Madrid and Biarritz, describing her renovations and her inspirations.
Madrid
The Madrid home that López-Quesada bought in 2000 was a former wax factory. Completed in 1931, it comprised a little house, where the factory owners lived, now a showroom of the ground floor and a studio on the second, two storehouses, and two courtyards. She worked on the three-year project with architect Pablo Carvajal and internationally-renowned Spanish landscape designer Fernando Caruncho, the latter who designed the landscape of her home in Biarritz. Perhaps most prized are her courtyards in which she indulges her passion for gardening. As she says, "This is a house in a garden."

Her goal was to make the spaces timeless and universal. Deft at the mix, furniture, and decor from different periods and provenance happily coexist. In the living room, a white leather Eames lounge chair is next to a mid-century wood coffee table and a stone fireplace from France on top of Noire Belga flooring.

Each room is bathed in light that streams through large windows or floor-to-ceiling doors that lead to her courtyard. Color comes from furnishings, decor, and the plantings in her garden. What is constant is her love for objects, collected and curated over time, that personalize the rooms: artwork, basketry, antique linens, silverware, ceramics, and family heirlooms.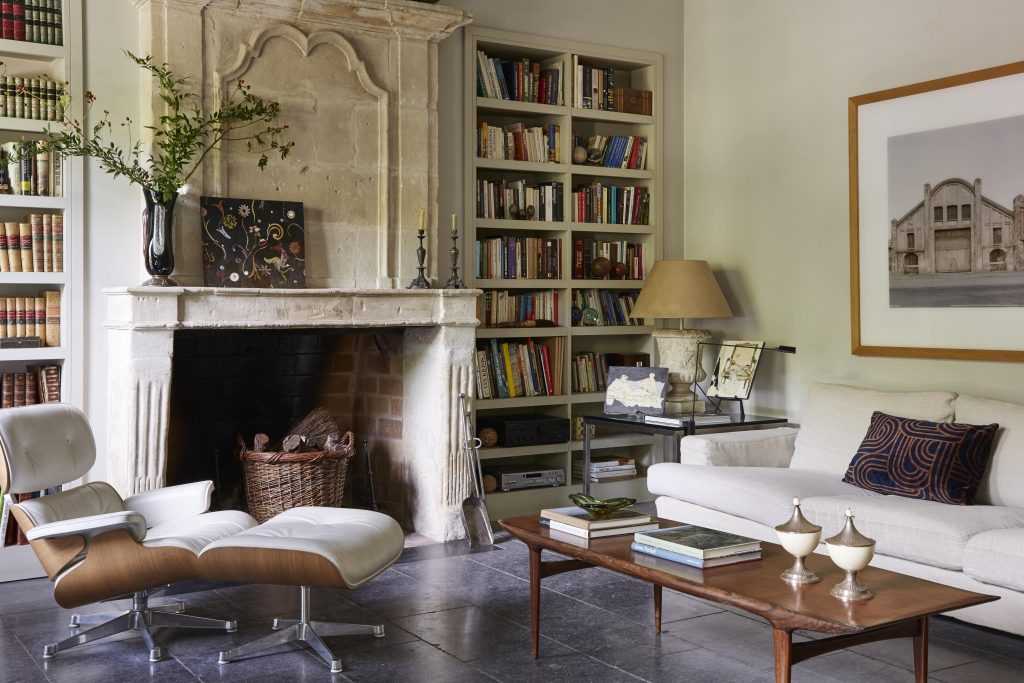 In the dining room, two tables allow for greater flexibility. Drawings are by Jorge Mendez-Blake.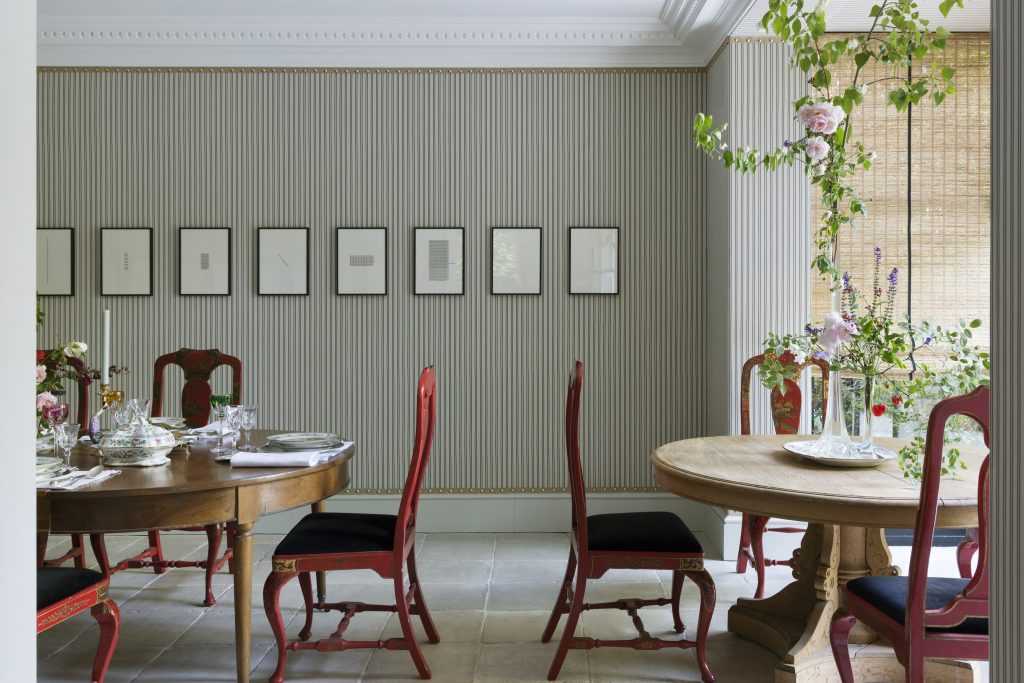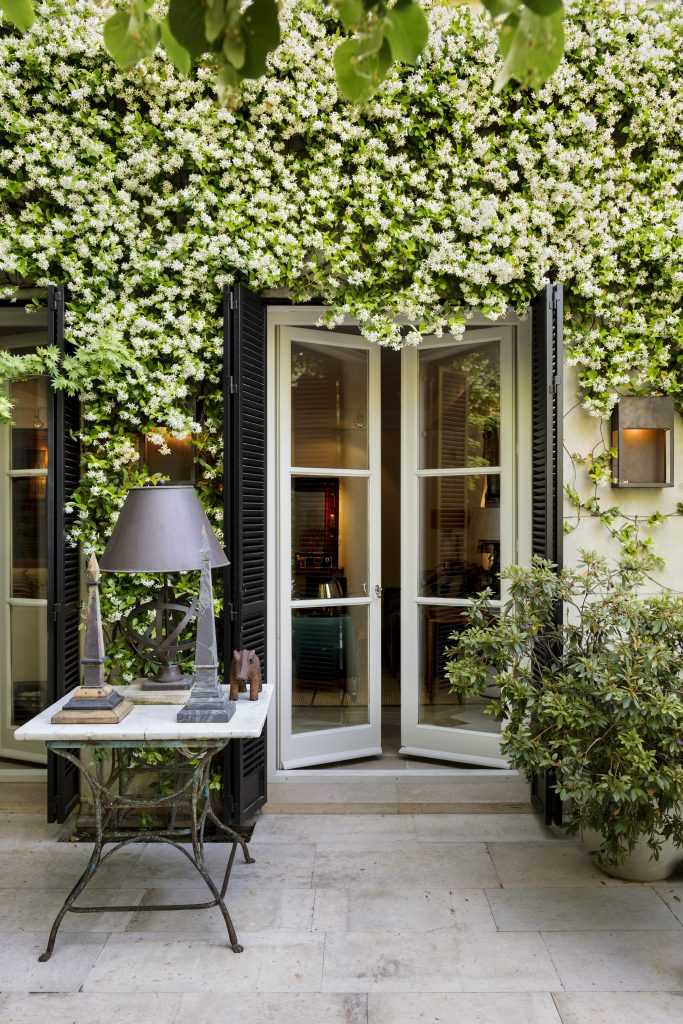 Biartizz
López-Quesada's home near Biarritz is a former pheasant farm that sits on hilly terrain. When she bought it, the property had a farmhouse surrounded by seven hen houses (gallineros). They were in a poor state, and it took her three years to renovate them. "My idea was for everything to be simple and natural, retaining the flavor of the past," she explains.
She achieved this by adding an extension to the farmhouse and transformed the largest of the henhouse into a wood-clad cabin with a corrugated metal wall. She used architectural elements and materials that she had salvaged from other homes. She incorporated furnishings, fixtures, and decor items collected over many years, some from her travels. Some are lucky finds, such as furniture from a Madrid grocery store that was closing and shelving from an old porcelain factory in London.
The result is a seamless unification of the newer and older parts of the home. The rooms transmit comfort and invite relaxation, and create lifelong memories in what is now a four-season retreat for immediate and extended family members.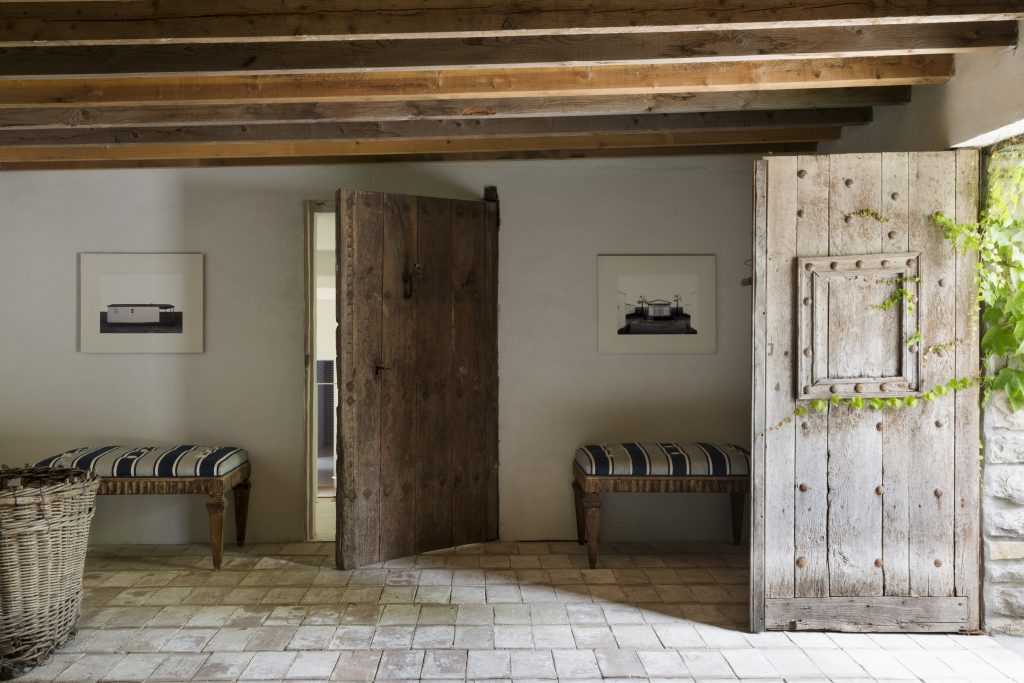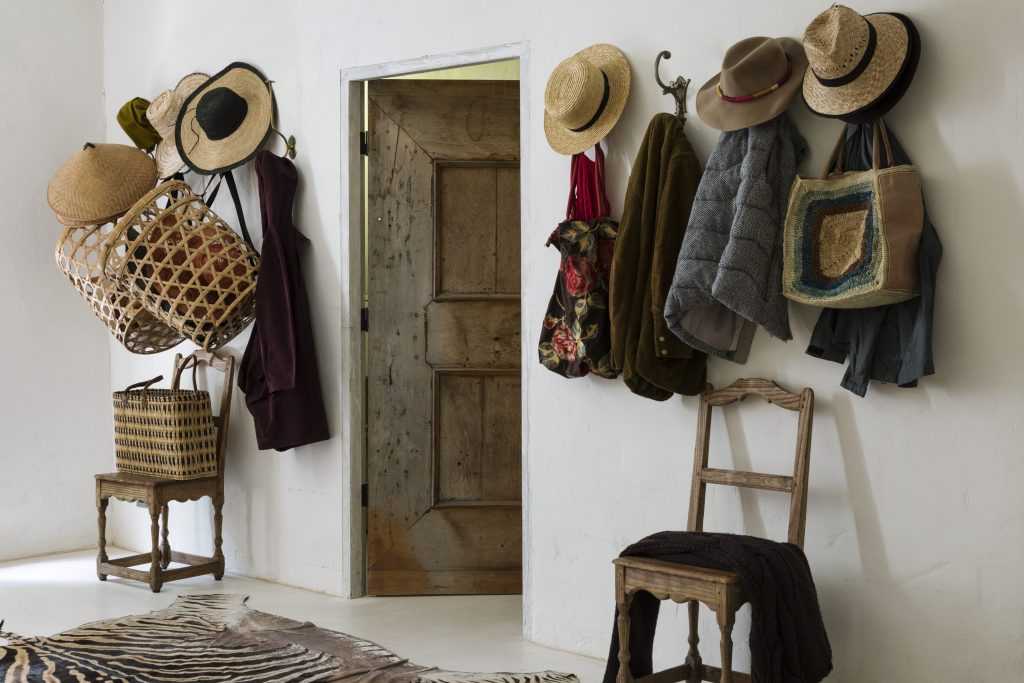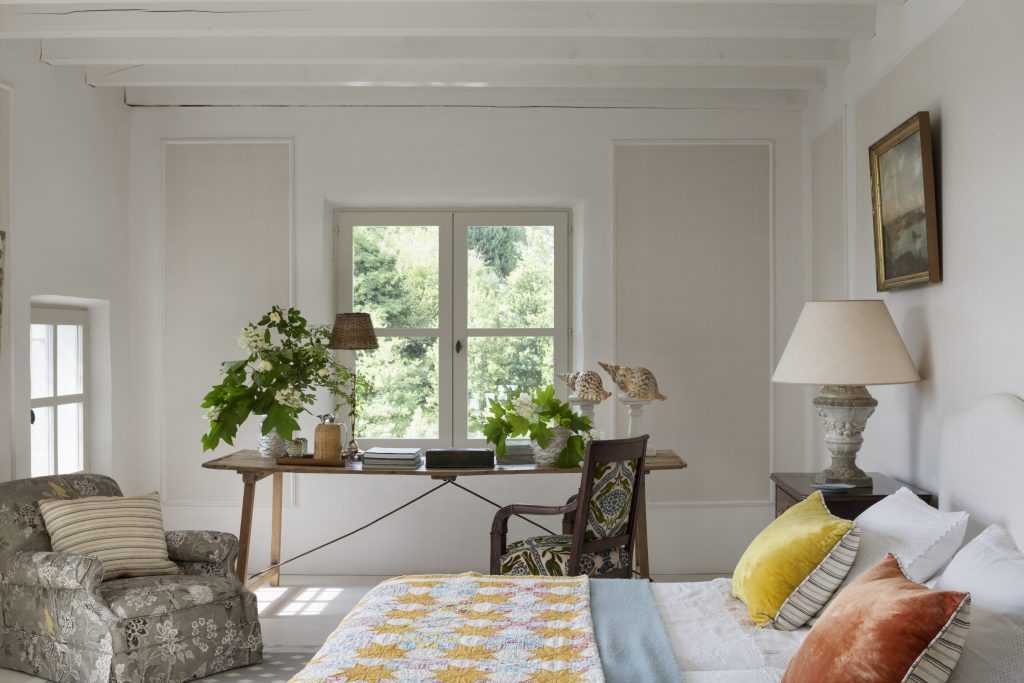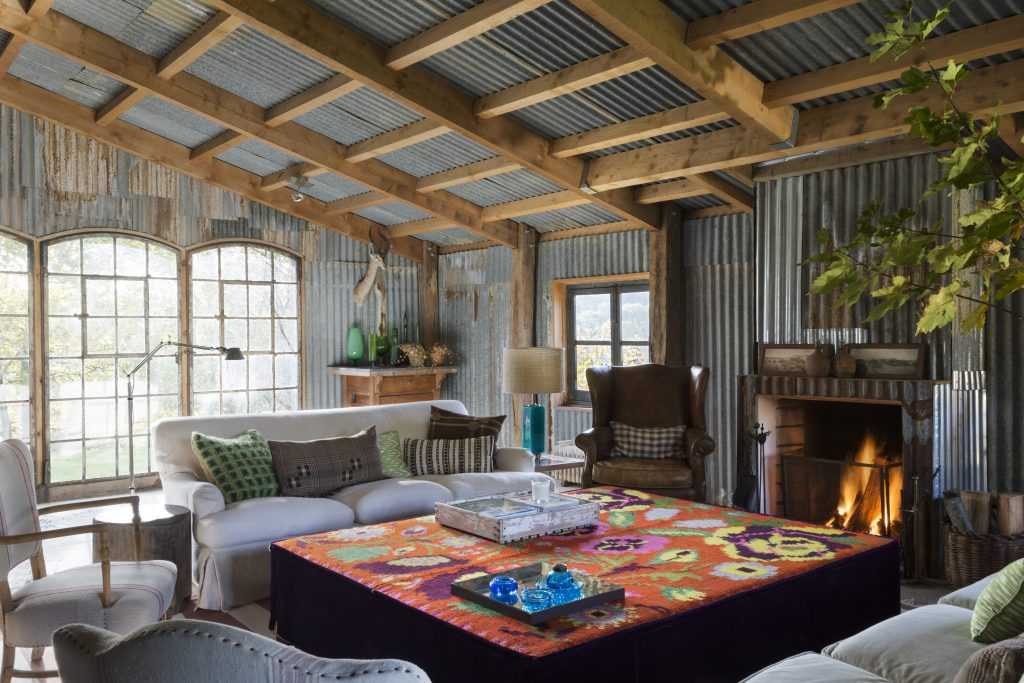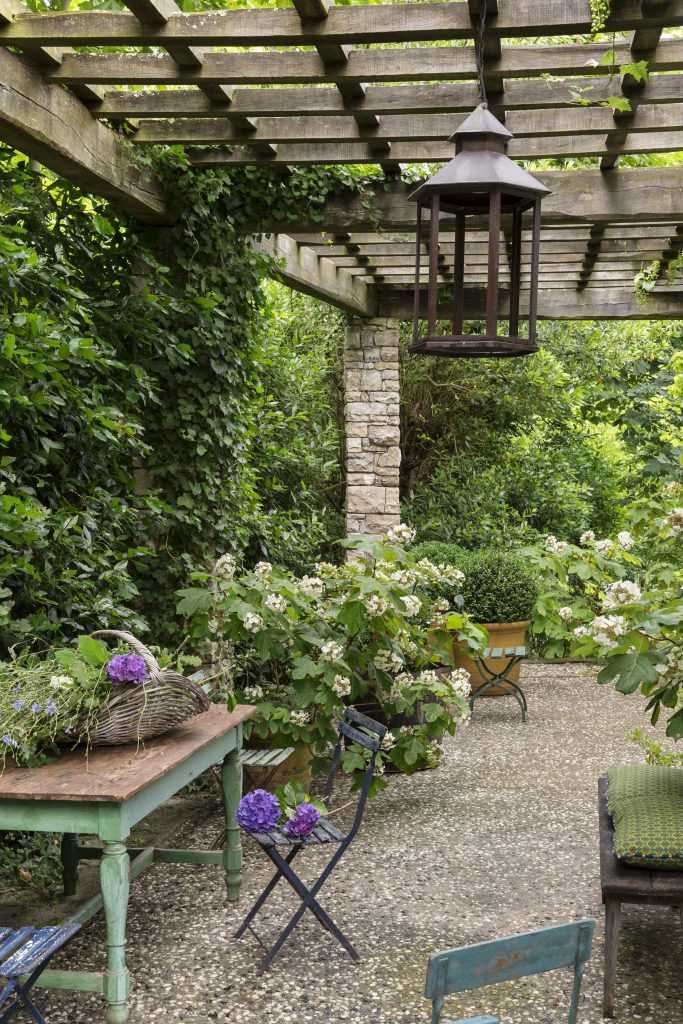 All images courtesy of Vendome Press.
The links below may have affiliate links. Click here to read my affiliate policy.
Please note that this website is a participant in the Indigo Affiliate Program which allows it to earn commissions from Indigo if you make a purchase on indigo.ca after linking through this website.