Profile: The Artist Felipao: The Vivacity of Colour
April 7, 2020
/
/
Comments Off

on Profile: The Artist Felipao: The Vivacity of Colour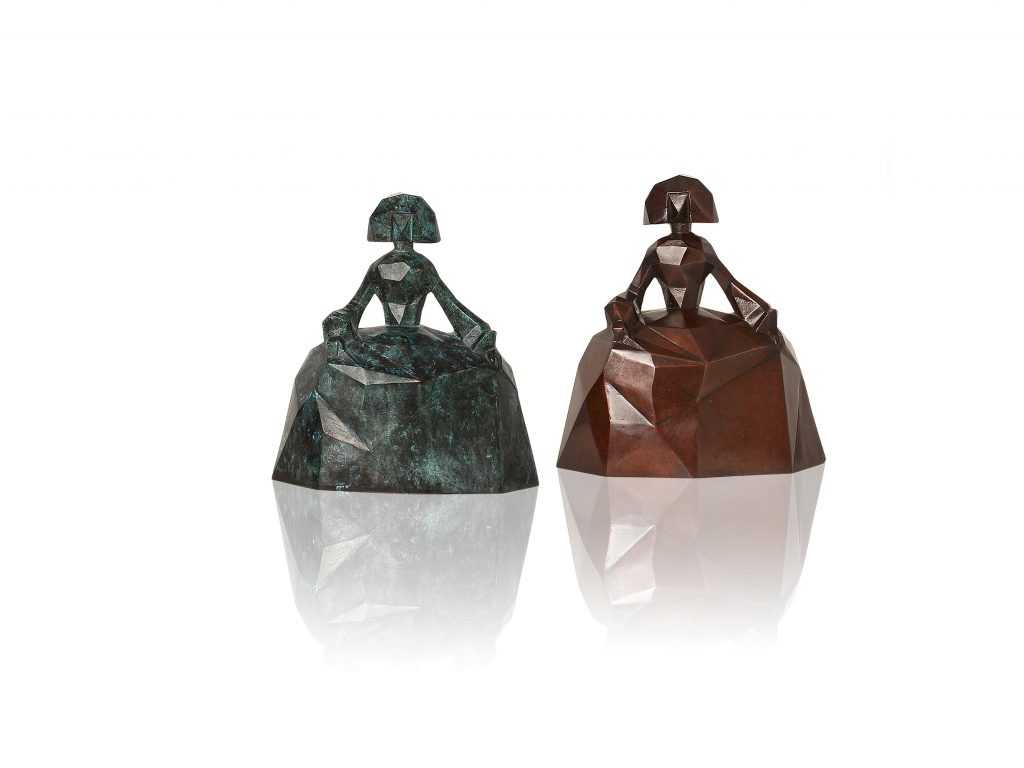 "I think that art has a cathartic power and therefore the protagonist of my creations is color. I do not usually use sad colors, I want my work to convey optimism, light, strength and spirit".
Spain for Design interviewed Felipao, the artistic name of Felipe Garcia-Bañon Sanz-Briz. The son and grandson of diplomats, he was born in Morocco and grew up in the United Arab Emirates, France, Kenya, Nicaragua and Pakistan. This upbringing has shaped his worldview, one that is decidedly multidimensional.
Felipao's early career did not hint at the path that he eventually took. After settling in Madrid in 1983, he pursued studies in business administration at ICADE Business School in Madrid and earned an MBA from IMD (International Institute for Management Development) in Lausanne. He spent the next twenty years working for multinational companies, including Bristol-Myers Squibb, Telecinco and Repsol. In 2009, feeling the need to communicate his experiences, his vision and what had been his passion until then, he left the business world to devote himself to art.
Felipao has exhibited his artworks in Germany, United States, Hong Kong, Mexico and the United Kingdom, and they are in the private collections of notable figures in the arts, business and politics. He has collaborated with Tag-Heuer, Glenfiddich, Bulldog Gin, eBay, Bentley and Beefeater, among other brands.
His best-known work is the polyhedral Menina. Made from 448 facets, and in a variety of materials, it is the first work to use this technique to interpret Diego Velázquez's enigmatic figure. In 2019, the City of Madrid chose it as an institutional gift for visiting dignitaries.
Creative synergies with brands have expanded the material boundaries of this iconic piece. His collaboration with DS Automobiles led to the creation of a fiberglass polyhedral Menina for a traveling exhibition at their flagship stores in Spain. His collection for jewelry designer and gemologist Miriam de Ungría is a metal polyhedral Menina made of silver, rose gold or yellow gold. He has worked with Sol & Luna creator, manufacturer and retailer of luxury, contemporary leather furniture and decor on a series covered entirely in leather.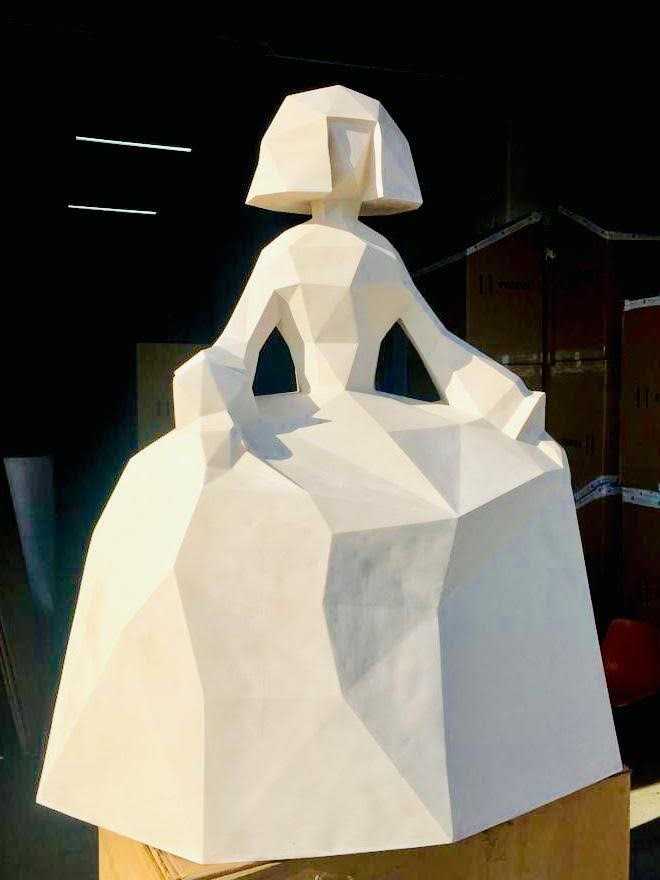 What was your relationship with art as a child?
I really liked art as a collector. With my first salary, I bought a picture that is still in my living room. To have lived in warm countries throughout my childhood, being exposed to the sea and sun, makes me feel attracted to vivid colours.

Did you take art classes?

I took many. Before leaving the multinational industry, I took classes to learn everything; crafts, paint, aerography………..but you never learn creativity. It is innate.
At what point did you feel the stirrings to direct yourself towards the creative field?
It was a dream that I always had. After twelve years in the same company, I felt I was not happy with my life, always doing the same thing. It was time to make a 180º turn.
What process did you go through to leave your career behind?

I had to explain it to everybody. My friends, family, etc. They all thought that it was risky, especially in 2009 when the crisis was at its peak and art is not the most secure profession, but no risk, no glory.
What do you want to say with your work?
Art must be an element that enriches our most intimate environment, in one way or another. I believe art has a cathartic power and that's why colour is the protagonist of my creations. I do not usually use sad colours, I want my works to convey optimism, light, strength and spirit.
How does your work comment on current social or political issues, if at all?
I don't like commenting on politics. We have journalists that do that. On social matters, I feel artists have a big chance to use art as a means for people to think or be conscious about certain matters that they would not otherwise pay attention to. I am thinking about doing a project to raise awareness of Rhino and Pangolin persecution.
What role does the artist have in society?
I think we have an important role. Recent studies observed how the zones associated with reward and pleasure are activated in response to an artistic stimulus, and the circuits that set these areas in motion may vary depending on the sensory type: visual, auditory, and so on. Our brain enjoys a beautiful painting as well as a plate of delicious food.
Who/what are your biggest influences?
Traveling and getting away from routine is a source of inspiration and influence. Visiting museums, going to art fairs, talking to other artists, listening to people that talk about your work……….everything influences me.
What inspires you?
My inspiration arises from everything I see, dream or through my own intuition. My works reflect part of my life experience and the joy of meeting different cultures throughout my trips. That's why I do not follow a lineal creative pattern. Each creation has its soul, its history, and it's why their names say a lot about them. Nothing is fortuitous.
What has been a major experience?

Looking back on the past ten years, and seeing how my life has changed.
How has technology and/or social media assisted you, or hindered your process?
Social media has totally changed the way that artists interact with the public. Twenty years ago, the galleries showed all their work. Nowadays, everything is more accessible and has assisted in rapidly expanding knowledge about the art world.
Which is your most iconic design ?
The Bulldog is my first work, perhaps the one I love most. My polyhedral Menina is the most iconic. Until now, no artist had interpreted this classic in a modern way.
How can one purchase your art ?
Either through my web www.felipao.es or at any of the exhibitions that I have throughout the year.
Any recent events or developments that you are excited about?

After ten years in art, I have started working with bronze, which is new for me. I make a limited series of works with this material.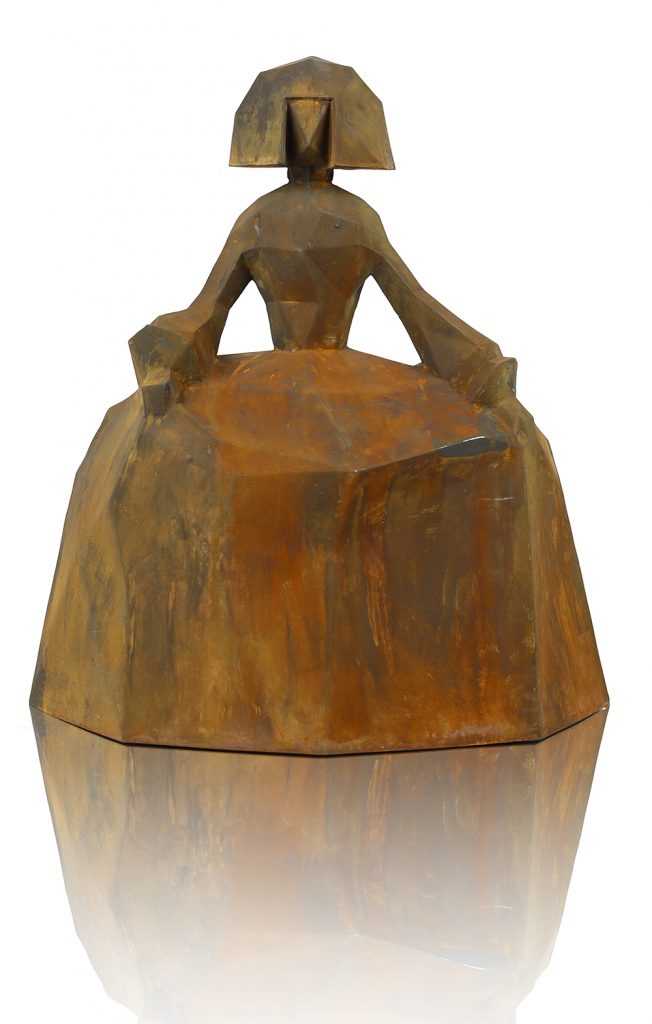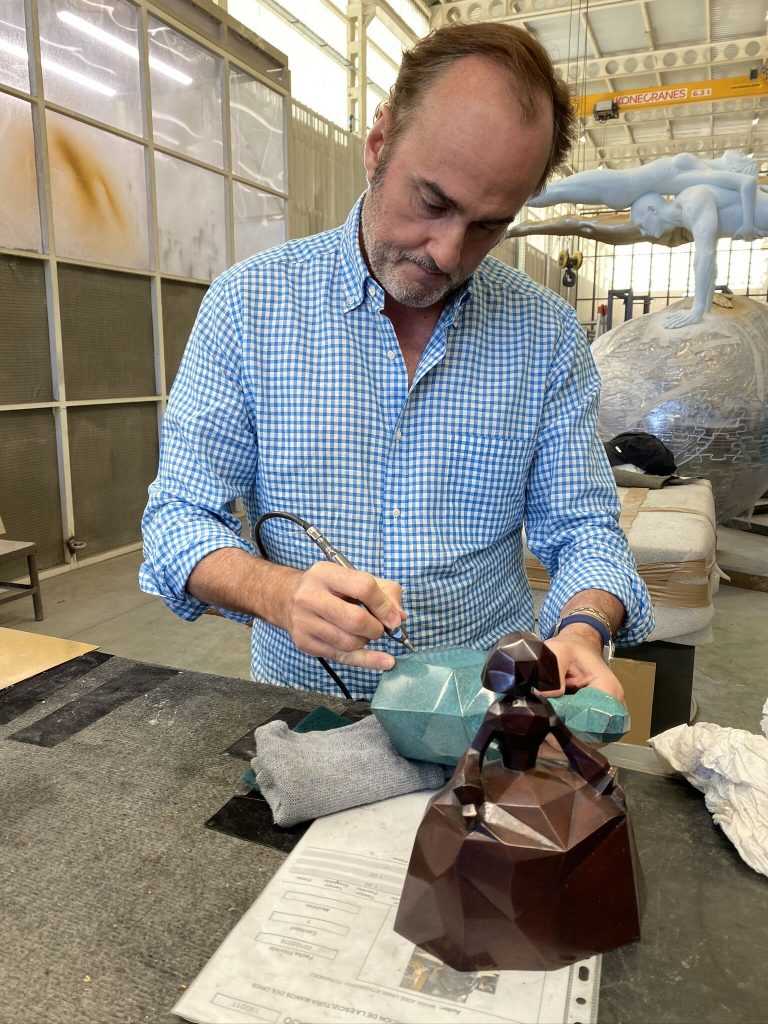 Destinations:
Hotels: All Eurostars Hotels are my favourites. I was in Budapest and my experience at the hotel there was excellent.
Restaurants: Japanese restaurants are my favorites. I recommend Ronda 14. When I want typical Spanish tapas, Marcelino is my favorite. When I go to Tarifa in the summer, Demente Tarifa by the seaside is a must.
Art galleries: I like them all, as you can imagine, but my favorites in Madrid are Lucía Mendoza and Materna y Herencia.

Antique stores: I normally don't go to antique stores since my grandparents had many and we inherited them.

Design shops: Without a doubt Gunni & Trentino is the one I like most. It has a wonderful atmosphere and high-end products.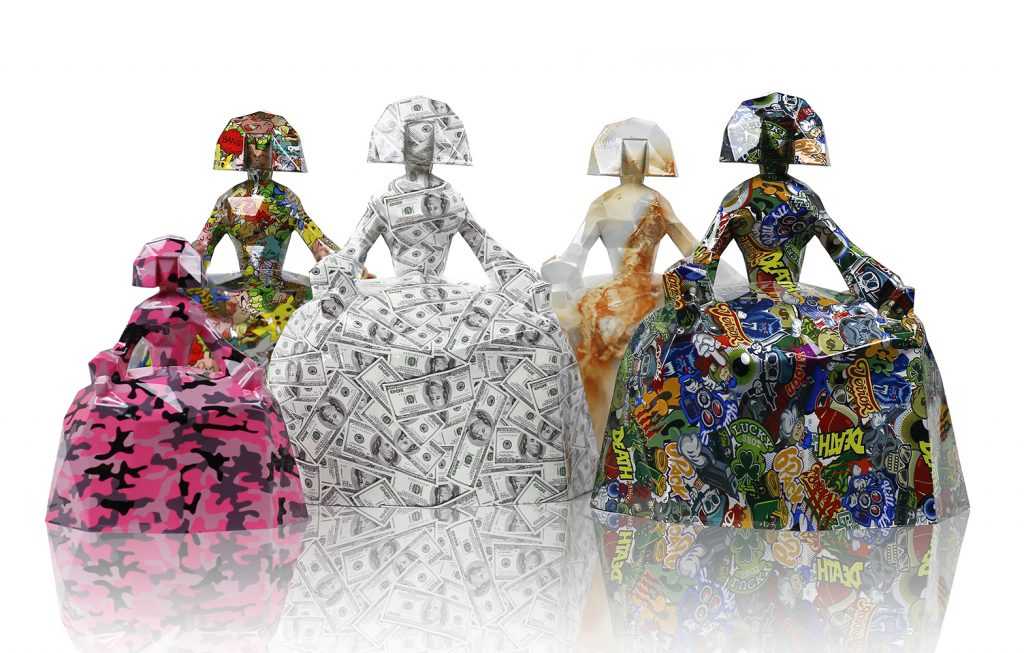 Unless otherwise indicated, all photos courtesy of Felipao.