Profile: Vajillas de Ultramar: The Beauty of Imperfection
May 12, 2020
/
/
Comments Off

on Profile: Vajillas de Ultramar: The Beauty of Imperfection
"We want to create small pieces of art that are simple, but full of soul. Our motivation is to be able to give our customers pieces for their daily lives that make them happy."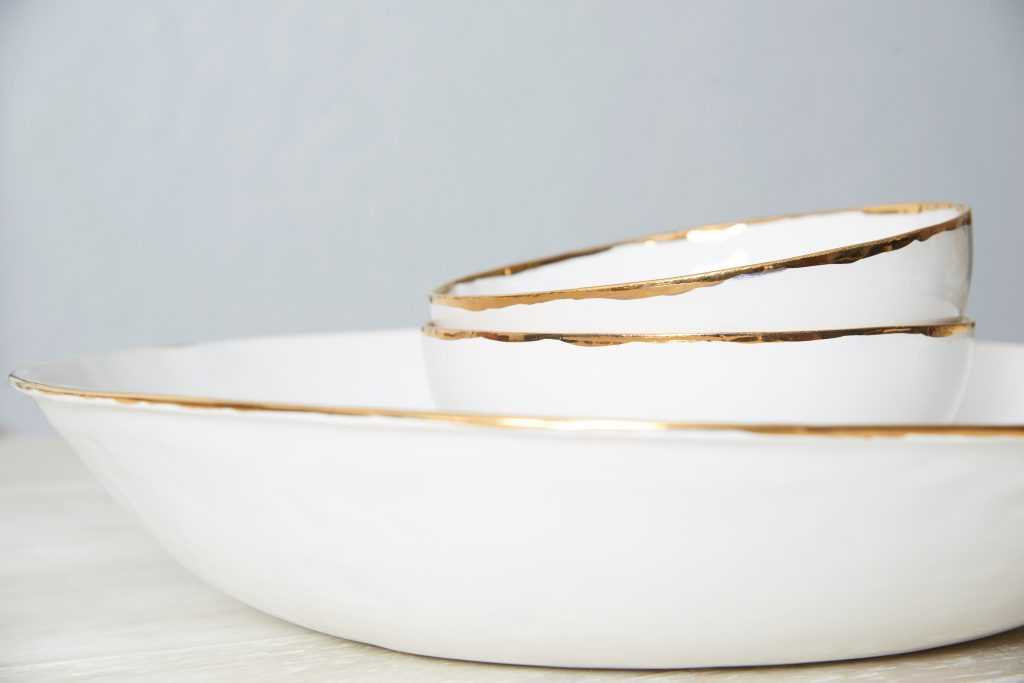 María José Díez, an art and design enthusiast, and Natalia López, a dancer and model, founded Vajillas de Ultramar in 2014. The Spanish word for overseas, ultramar evokes distant lands, new stories, and curious customs. They set out to make delicate, personal hand-painted earthenware pieces that tell a story, that are organic and imperfect, and whose imperfections are their essence. The studio creates two lines, the artisan, which clients can personalize to their tastes, and a custom line following clients' specifications.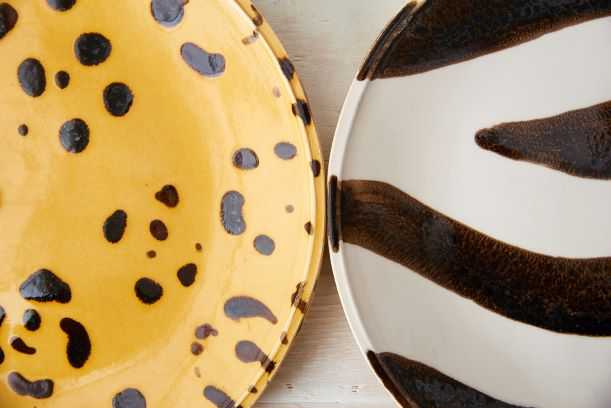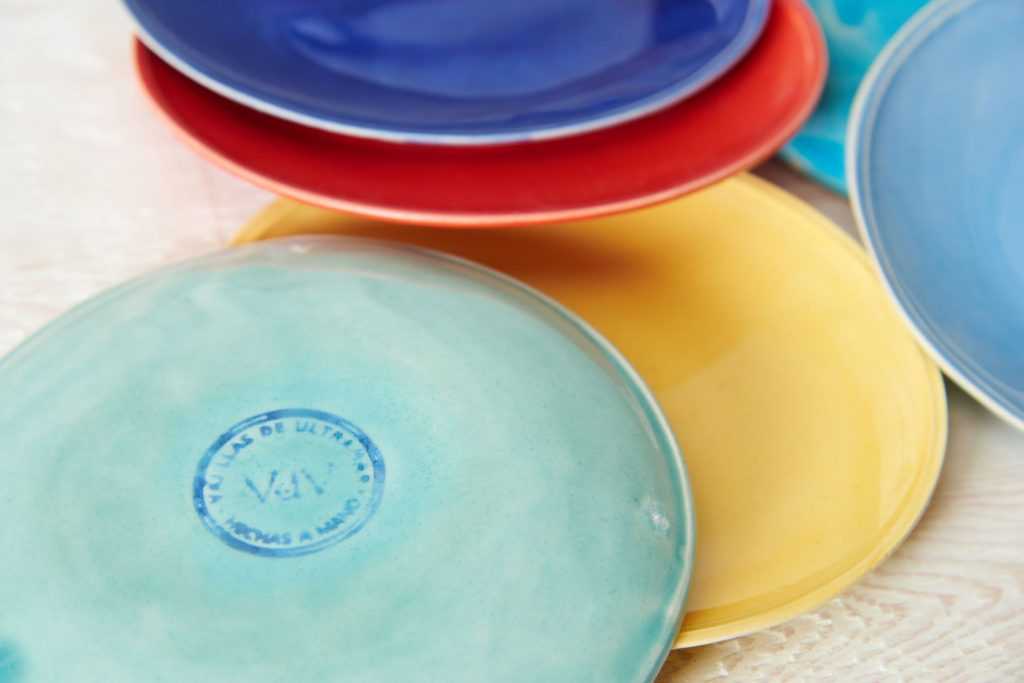 The studio's catalog reveals its stylistic range. There is a certain feeling of harmony and balance one feels when viewing the White and Gold collections, principles that are the hallmarks of classicism. There is the edginess of the bold, high contrast design of the pieces in the Animal and Zebra collections. Yet, even the White and Gold collections do not look like the pieces found in your grandma's table setting. Their irregular texture and, on the Gold collection, the not-quite-so perfect hand finish of the gold edging place these designs firmly within the domain of contemporary crafts. Handmade. Made in Spain. At its best.
Briefly describe your company's beginning?

Vajillas de Ultramar was born from the union of two friends, art and design lovers who wanted to create a new type of ceramic for the table. We began by decorating French porcelain, but we did not feel sufficiently identified with the products. After doing some research and testing with faience (a type of clay), we developed our characteristic design; a delicate and simple piece that invites one to feel and caress it.

What or who has inspired your work or special pieces?
We do not have a method for creating new pieces. Sometimes inspiration comes to us from a painting. Sometimes from a sensation. Sometimes a friend or client's suggestion gives us a clue as to where to go. We love being alert and seeing things that arouse curiosity. You never know where the inspiration for the next collection will be.
What is the most iconic, or popular piece?

We love all of our collections, but if we had to choose one it would have to be the White collection, in which simplicity and elegance come together. It inspired all the collections that came after.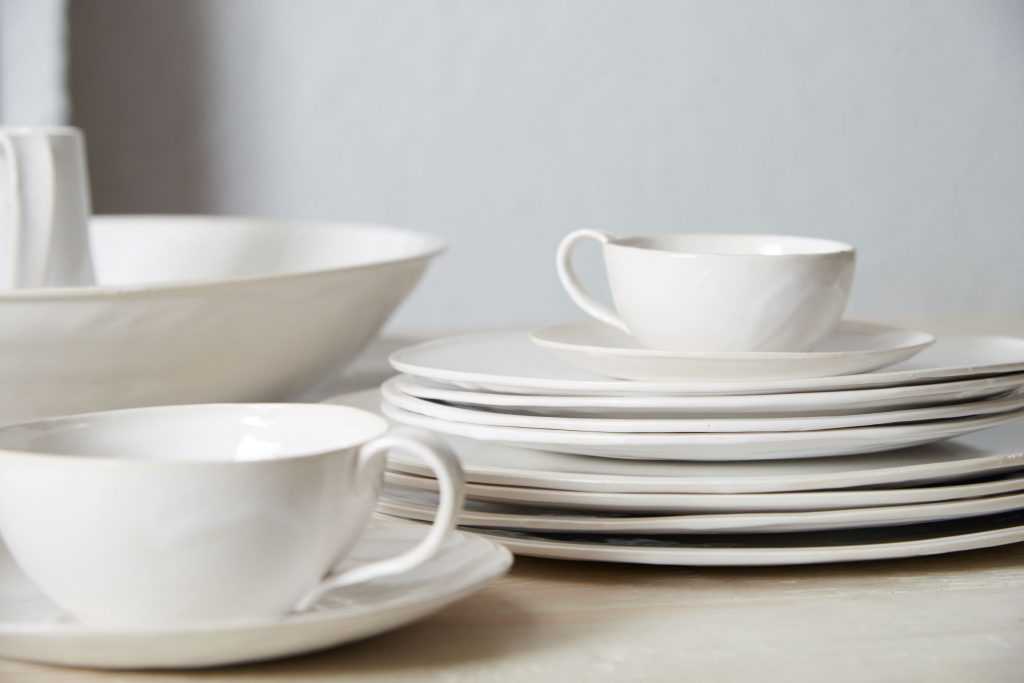 Do you integrate any environmental considerations in your processes?
Yes, definitely. From the beginning, our mission was to have the smallest impact. We buy the materials that we use for our pottery from small, local suppliers, and reuse and recycle all surplus. Additionally, we buy all the products used for packing from sustainable sources. Our interest in the environment goes hand-in-hand with our aim to support and take care of our artisans, who are a fundamental part of our company and we make an effort to let them know this. We want to create a network where we all look after and take care of one another.
Are there any recent events, recognition (awards), or developments about which you are excited?

We find ourselves at a very interesting moment in our trajectory. We are working on various collaborative projects. We are one of the founding members of the Sociedad de Artesanos Contemporáneos (SACo) (Society of Contemporary Crafts), a multidisciplinary network that aims to support and promote high quality, contemporary Spanish artisanship. SACo collaborated with Mazda for Artis-Manus, an exhibition held during the Madrid Design Festival 20 in February.
We recently worked with the Foundation Cadete on a project, perfectos imperfectos (perfectly imperfect), which provides therapy for children with disabilities who come from disadvantaged backgrounds. We wanted to develop a collection that reflects the spirit of the foundation's amazing work and created our Kintsugi collection. The design is inspired by the Japanese technique of the same name that emphasizes the beauty of scars and the passing of time. We donate a portion of our profits from the sale of this collection to Foundation Cadete. We recently collaborated with the Thyssen-Bornemizsa National Museum on the creation of a collection inspired by the painting, Albert Sisley's The Flood at Port-Marly, which is in the museum's collection.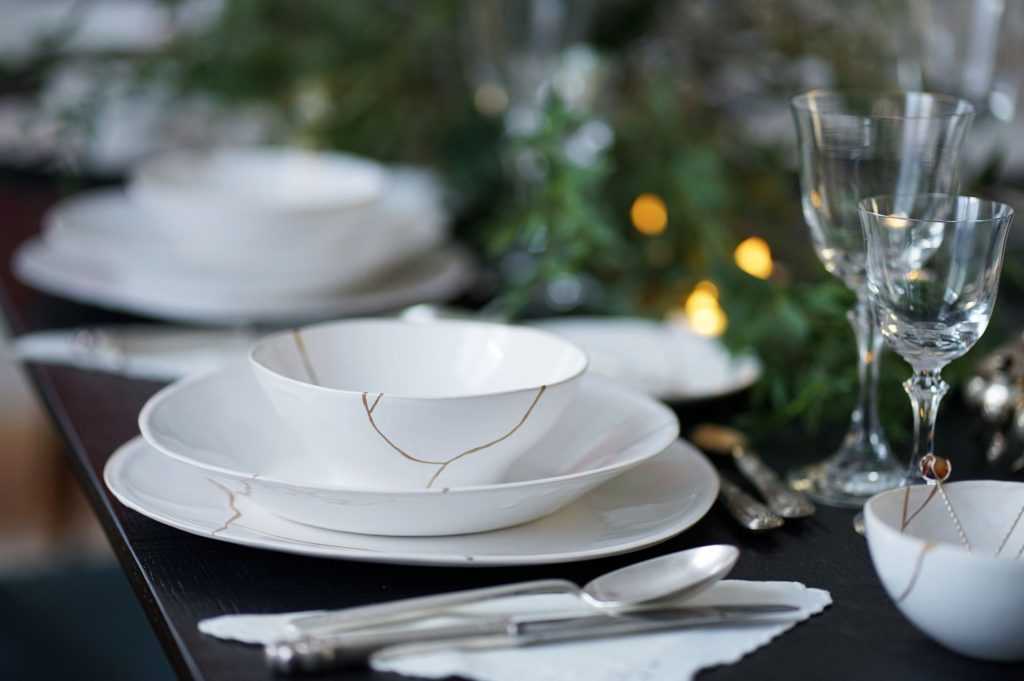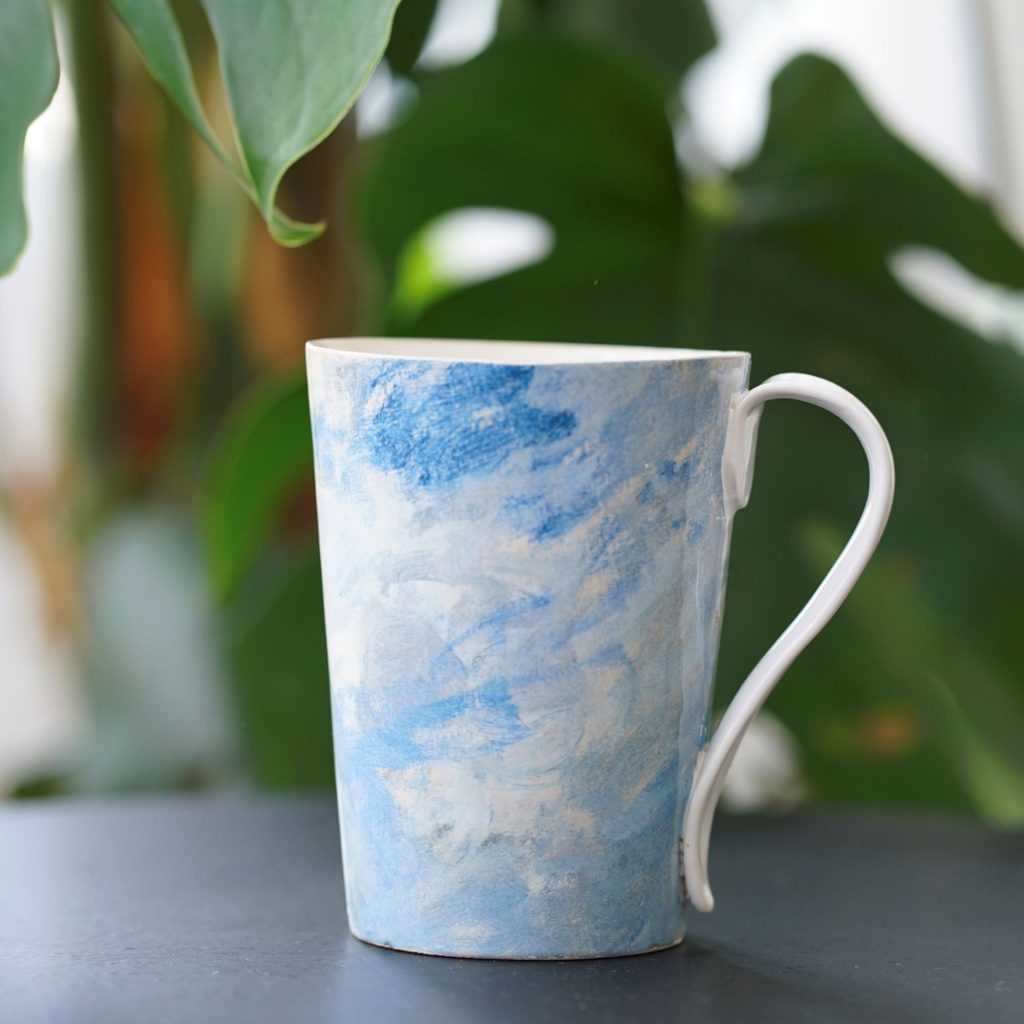 What are your plans for the company?
The next step for Vajillas de Ultramar is the internationalization of the brand. We would love to reach people in other markets and meet people from different cultures who can inspire new designs. We think that our collections have a lot of potential for the European and US markets, but we would also love to enter the Japanese, Chinese and Korean markets in the future. We are considering participating in the Maison & Objet Fair in Paris next January.
In a sentence or two, what is the motive, mission, or philosophy of your company?

We want to create small pieces of art that are simple, but full of soul. Our motivation is to be able to give our customers pieces for their daily lives that make them happy.
How can one purchase your pieces?
At different shops in Spain, but mainly through our website, www.vajillasdeultramar.com.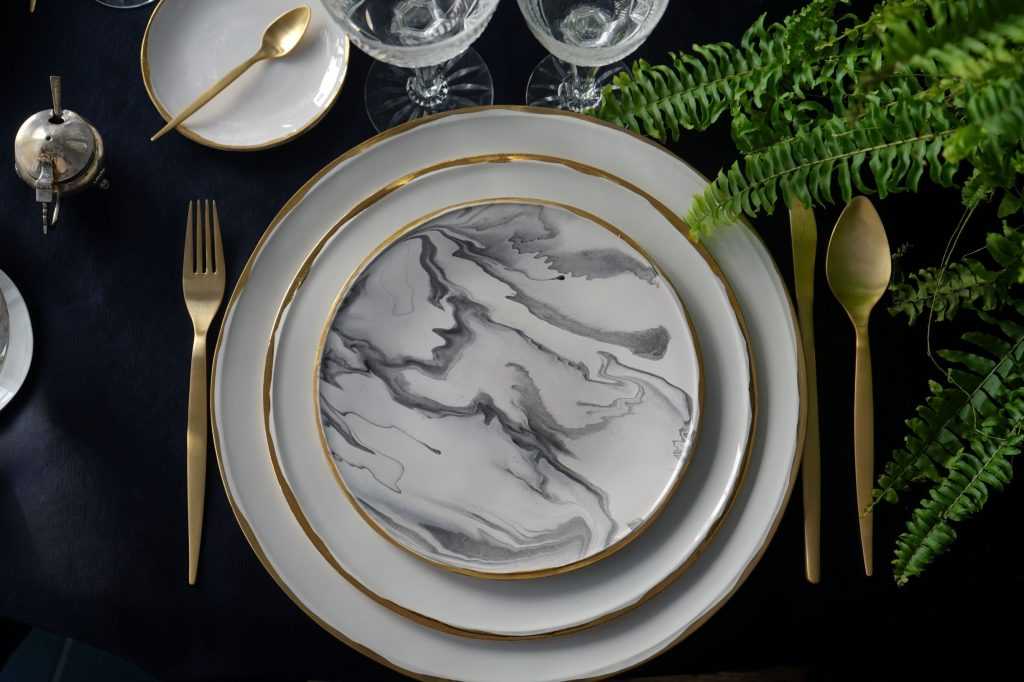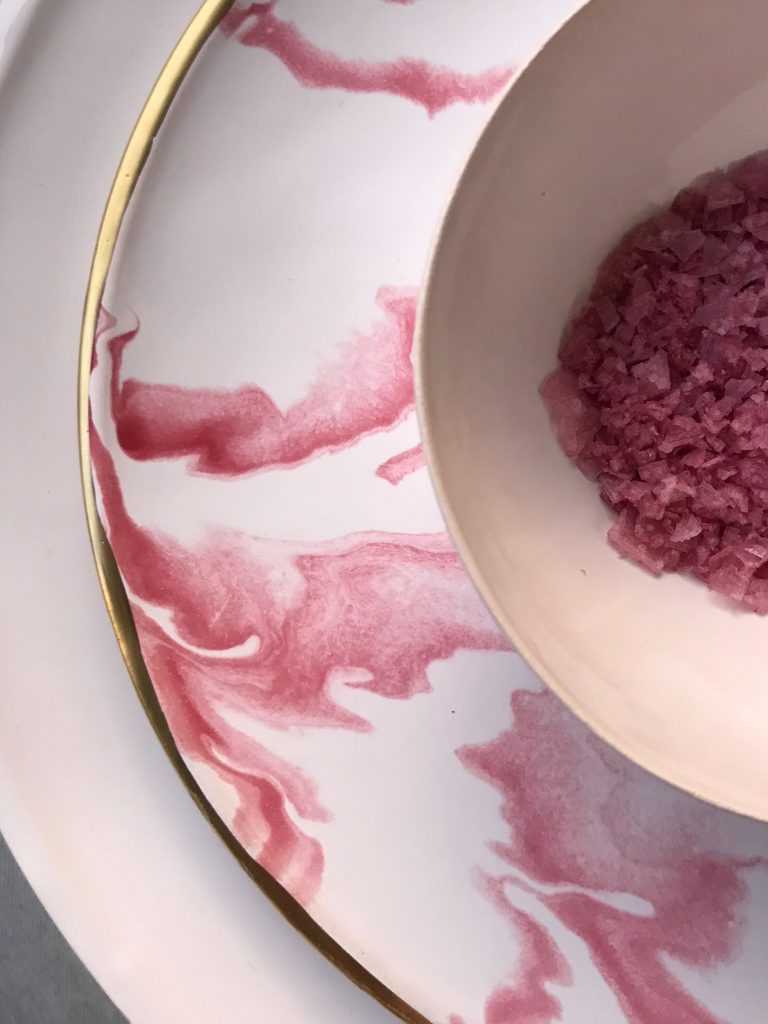 Destinations in Madrid:
Hotels:
Santo Mauro Hotel, Hotel NH Collection Madrid Gran Vía, Hotel Paseo de las Artes and Room Mate Oscar Madrid.

Restaurants:
Taberna de la Dolores for beer and tapas (Plaza Jesús, 428014); El Triciclo for traditional food with a modern touch; La Ancha, which specialises in fish; Lardhy, the oldest restaurant in Madrid where you can find cocido madrileño (Madrilenian stew) and Casa Lucio for the best fried eggs in town.

Art galleries, antique stores, design shops:

The Las Letras area in Madrid is full of art galleries, designer stores, and vintage furniture from the 50s. El Rastro/La Latina is the neighbourhood where you can find most antique dealers. On Sundays, there's a popular flea market where you can find anything from antique furniture to clothes and all kinds of objects.
Images courtesy of Vajillas de Ultramar.