Ceramica Soluna: Faces and Masks
August 3, 2020
/
/
Comments Off

on Ceramica Soluna: Faces and Masks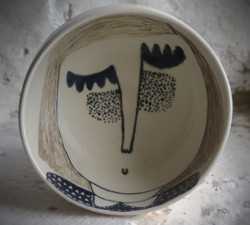 Originally from Madrid, María Tejada ("Marietta") creates ceramics from her studio, Cerámica Soluna, in Cudillero, Asturias. She came to the craft by chance, through a friend who was studying it in Madrid. She took courses to learn more about it and moved to Asturias in 2006, where she continued to perfect her technique.

Her pieces- trays, cups, plates, and bowls-are expressive figurative designs. With names like "Mademoiselle y Sr. Pot" (Miss and Mr. Pot) and "Lady Doll Señorita Azul" (Lady Doll Miss Blue), her people are, at once, bored, irreverent, and melancholy. When I look at them I recall the faces of the cynical antagonist, or best friend, of a main character in an illustrated book for children.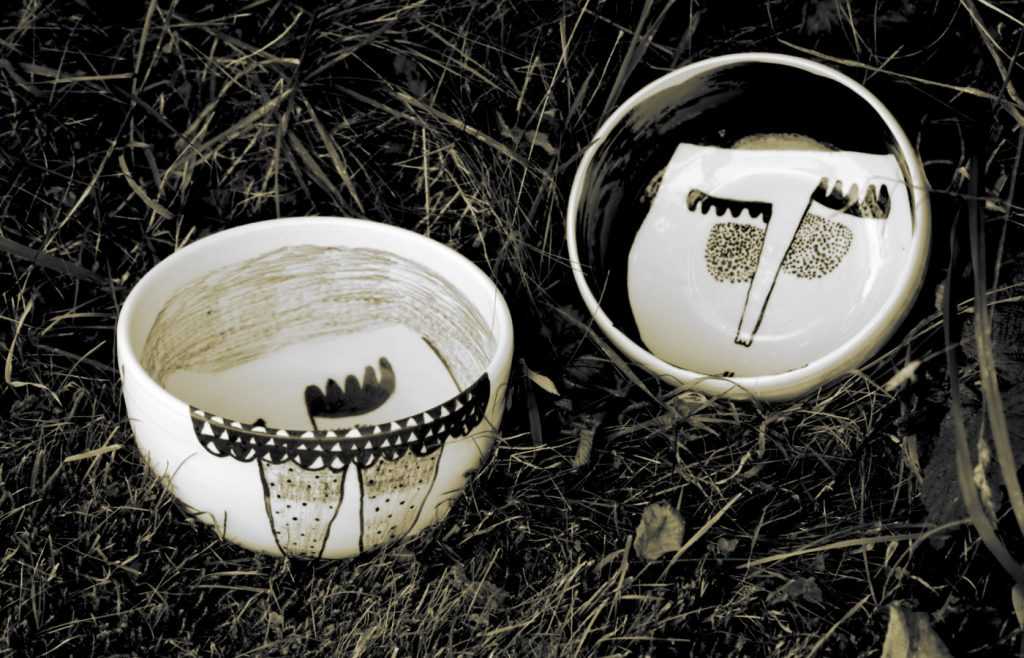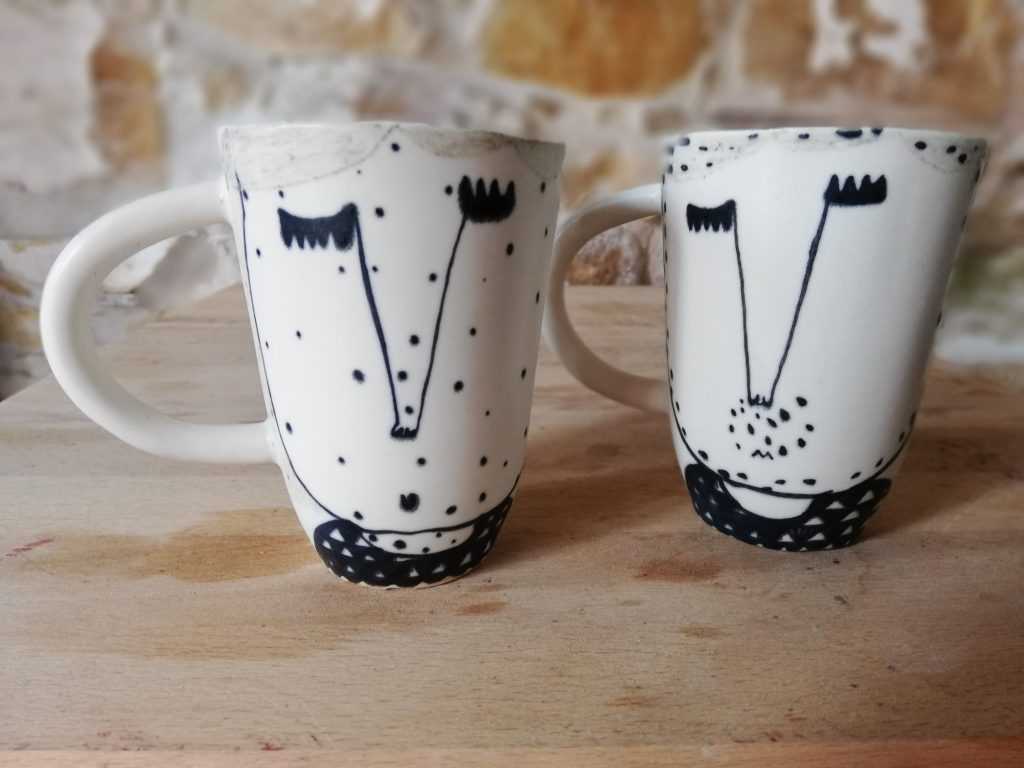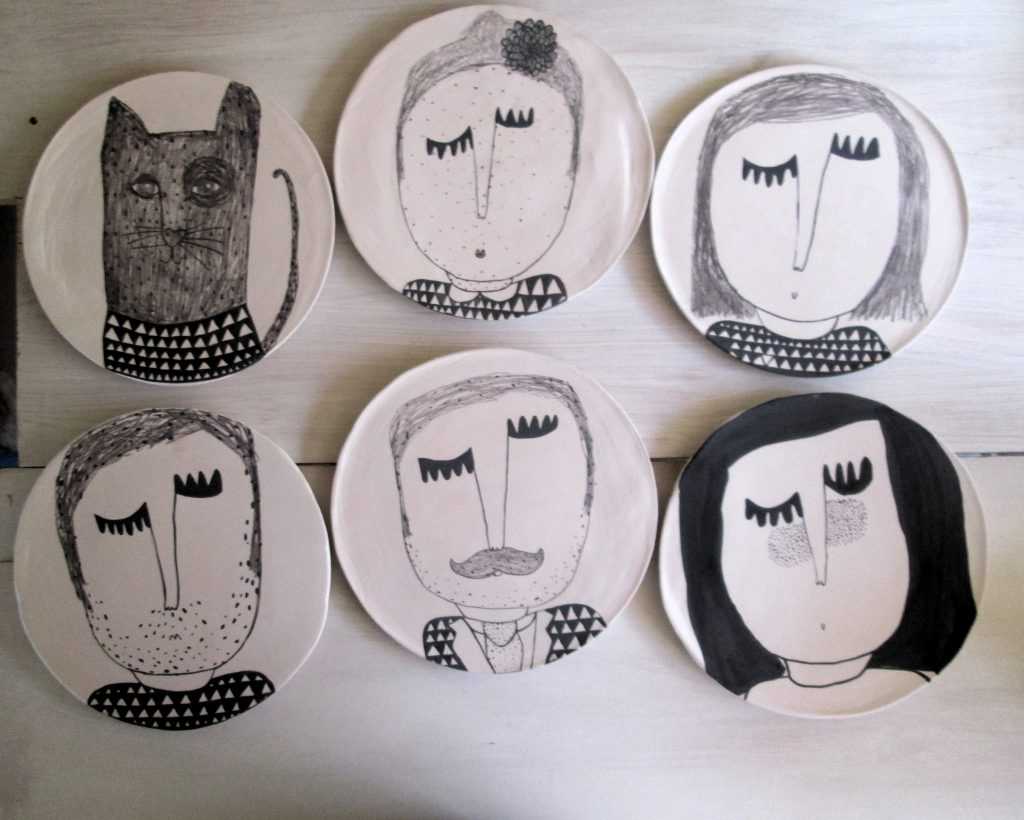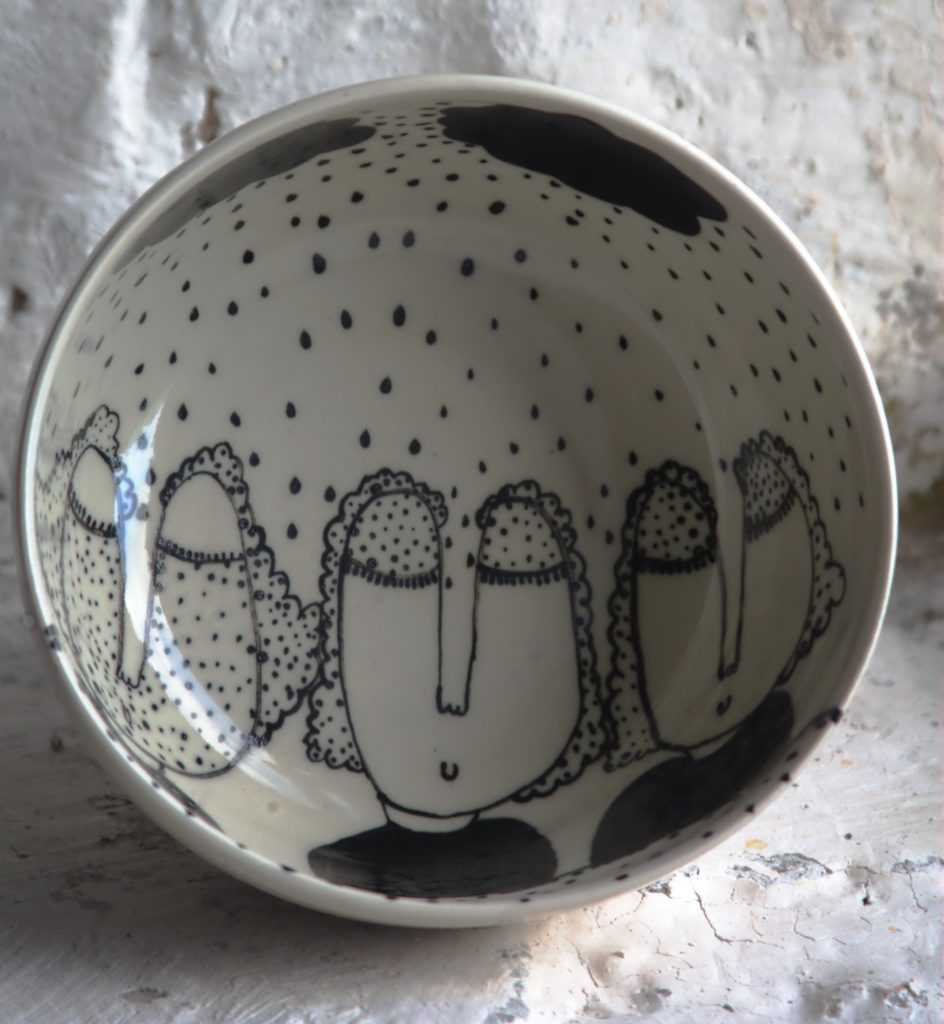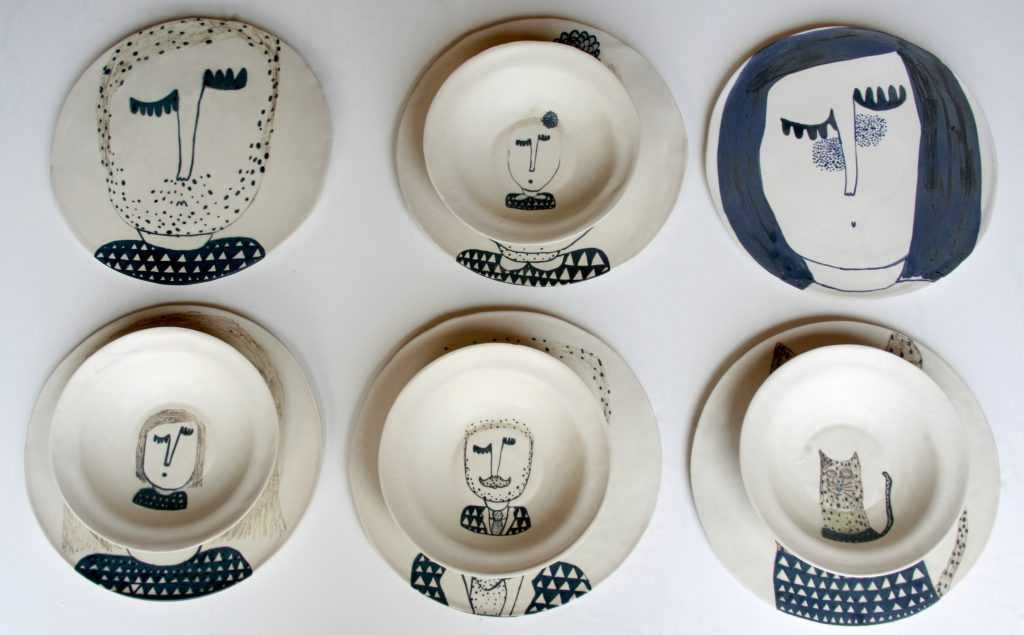 How did you get your start in ceramics?

I became interested in ceramics by chance at the age of 19 through a friend who was studying at La Escuela de Arte Francisco Alcántara Cerámica in Madrid. After visiting the school, helping him make pieces, and coming into contact with clay and other materials, one thing led to another.
I later enrolled at the school of arts and crafts in Merida (Extremadura), where I took a pottery course and learned more about the technique from great teachers. I have taken various courses in Asturias, where I have been living for 14 years. In 2010, I made my first gas oven, after which my workshop started to grow.
Why do you choose the name Ceramica Soluna for your business?
When I lived in Granada a friend, who expressed himself through drawing, gave me one in which a female character appeared on a paper boat. I read the word Soluna, loved it, and later remembered it.

I think my work is quite dreamlike and surreal, sometimes from the unconscious. I like faces and masks and some have found similarities with certain faces in Picasso's work.
What is your most popular piece?

Most of my pieces are utilitarian, so I like cups in general. I can't tell you which one is the most popular, the same goes for salad bowls and crockery. You got me there!

Do you integrate any environmental considerations in your processes?

I work with high temperatures, my materials are natural and they are free of harmful materials like lead.
Are there any recent events, recognition (awards), or developments that you are excited about?

I got my start at the Feria del Queso, el Vino y la Cerámica (Cheese, Wine and Ceramics fair) in Aviles. At my first appearance, I won a prize for my mural display. I loved the contact with people and liked the experience, so I have continued to participate in them, which has worked out very well for me. In Spain, there are many good fairs for ceramists.
What are your plans for the company?

I am working on developing my new website.

In a sentence or two, what is the motive, mission, or philosophy of your company?

Picasso said something like when inspiration comes, it is better to catch you working. I agree.
How can one purchase your pieces?

At my store, Soluna & Pixueta, in Cudillero, a town on the western coast of Asturias. I sell my ceramics and textile designs, and the work of other Asturian and Spanish artisans and designers. All pieces are handmade. As I am currently developing my new website, those who are interested can email me. We ship orders worldwide. I also have different points of sale in Spain.
How have you used different social media platforms to your advantage?

I have Facebook and Instagram. I would like to spend more time on them, but reconciling motherhood and work can sometimes be like climbing K2!
My dream project would be

To continue living from my work.
How have you and your business fared during the COVID-19 pandemic?
I was working in the workshop and quite a few people contacted me.
Any suggestions for hotels, restaurants, and shops?
Well, right now, my favorite place is Hotel Restaurante Cabo Vidio, eight kilometers from my house. On the cliff by Peñadoria beach is the Soluneta food truck (@lasolunetafoodtruck). My partner is the cook and owner. It is a very special place with delicious, 100% natural, and organic hamburgers.
Soluna & Pixueta, calle /Suárez Inclán, 18, Cudillero, Asturias (@ceramica_soluna)
Photos courtesy of María Tejada.