MonteNuño Residential Complex, Oviedo, Spain
March 15, 2021
/
/
Comments Off

on MonteNuño Residential Complex, Oviedo, Spain
Asturias-based photographer Érika Anes shot these images of the spectacular MonteNuño residential complex in Oviedo, Asturias exclusively for Spain for Design.
Completed in 2010, the MonteNuño was a collaborative project. Renowned Spanish architect Salvador Pérez Arroyo, head of the architecture office responsible for this urban development, worked with lead architect Pablo González-Bootello who, at the time, was a recent graduate of the Madrid School of Architecture and Javier Traver. González-Bootello and Traver subsequently co-founded the Madrid architecture studio BATCh Architecture.
The structure consists of four towers with fourteen or fifteen floors. The ground space has playgrounds, strolling, and commercial areas.
Speaking about the design brief, González-Bootello states:
"We tried to solve two main issues using the envelopes of the buildings. The first issue was the visual impact of the large towers. To minimize that, we developed chromatic degradation between the color blue and the color grey and applied it to the crystal façades via a vinyl layer. In this way, the buildings reflect and blend in with the greyish-cloudy skies of Asturias. The second issue was sustainability. The envelopes of the towers create an air chamber between the interior and the exterior layers. It results in efficient thermal behaviour that minimizes heating and cooling consumptions."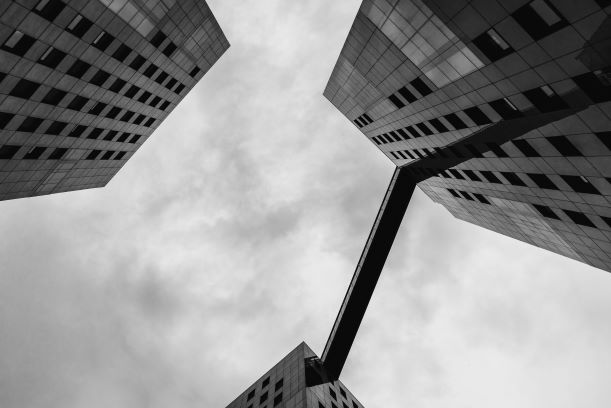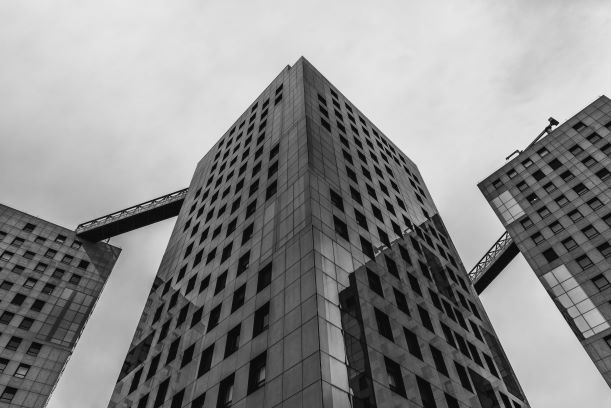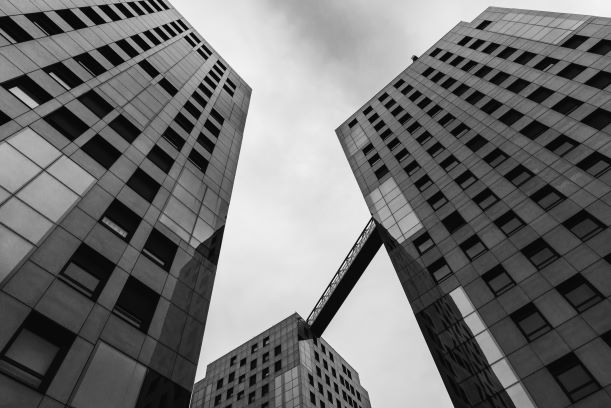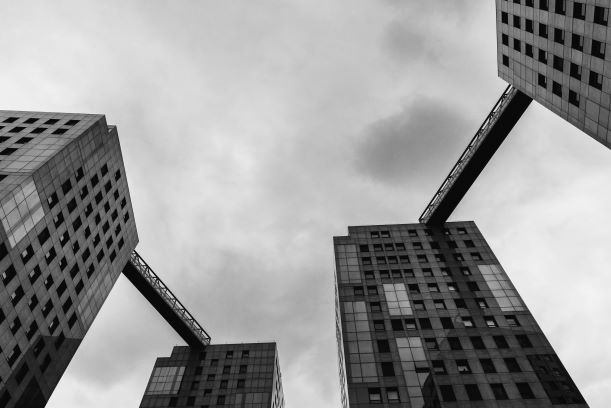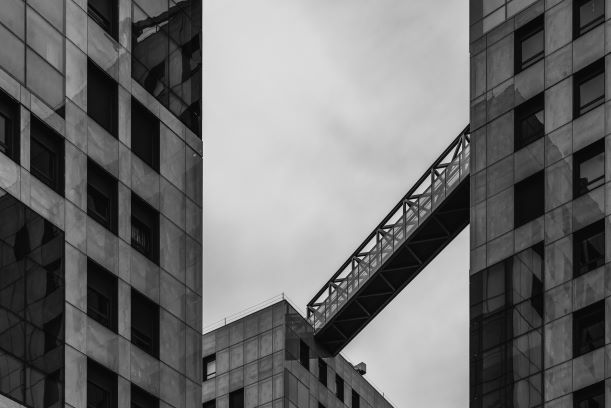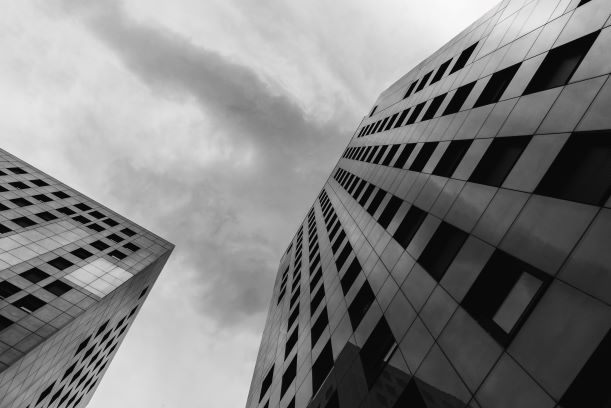 Érika Anes (@erika_anes). Erika Anes has been interested and linked to the arts since childhood, an interest that prompted her to study photography and lighting in Oviedo. In 2014 she started working for Mediadvanced, a multidisciplinary creative agency that develops communication, image, photography, art, marketing, and e-commerce projects. Erika has worked for several Spanish brands and companies in different sectors. Currently, she continues to develop as a freelance photographer.