SACo: Showcasing Contemporary Spanish Artisanship
March 22, 2021
/
/
Comments Off

on SACo: Showcasing Contemporary Spanish Artisanship
"SACo's genesis arises from the experience of a group of artisan firms in Spain that sensed the need to come together to improve their exposure and commercialization capacity inside and, especially, outside Spain. As an organization, we will promote artisans that create contemporary designs, who make their products mainly by hand with a high level of excellence in both the techniques and materials they use. The firms and products that are part of SACo convey innovation and creativity and show the know-how of the profession with an original and unique final result".
Elena Goded (Ábbatte), founding member of SACo, the Sociedad de Artesanía Contemporánea.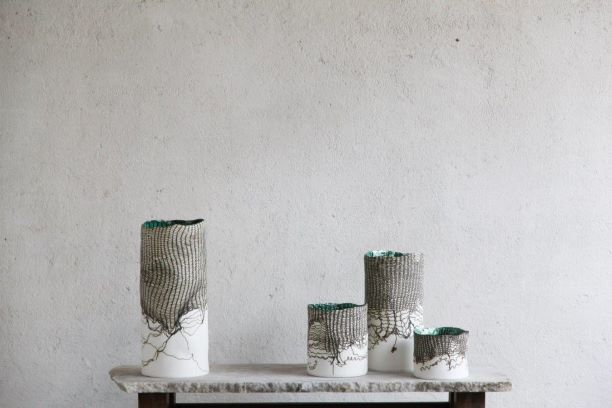 Spain for Design reached out to Elena Goded of SACo, the association of contemporary artisans in Spain whose mission is to showcase creations by artisans and designers from Spain who work in various disciplines. Owner of the contemporary textile studio Ábbatte, she perceived the need and potential for a group of Spanish artisans and designers to collaborate on shared goals.
What was the reason for forming SACo?
Before creating our association, each artisan/designer worked individually. We felt there is a need to unite to showcase contemporary Spanish craft at a high level, to spread and commercialize it. Our association is the first in Spain with artisans and designers as full members of an organization whose aims are to combine promotion and marketing. We redirect users on our website to the websites of each SACo member.
Although your members within a contemporary aesthetic, are there Spanish or regional traditions or references regarding their techniques, designs, or inspiration? Can one characterize a Spanish artisanal tradition, or is it too broad a paradigm?
Most members use traditional techniques that are deeply rooted in the Spanish territory. Their designs and inspirations are from Spanish traditions, aesthetics, and sources.
Are there any recent notable events, recognitions, or developments for your organization?
The University of Navarra has supported us from the beginning by providing us with space at its headquarters for press, public, and association events.
SACo was the keynote organizer for the tenth anniversary of Decoracción 2019, an annual interior and design event organized by the Hearst group in the Madrid neighborhood of Las Letras. We organized a roundtable discussion and workshops with the theme "Promotion of Contemporary Crafts: Alleged Authenticity of Current Crafts."
SACo's first exhibition was a showcase of our work for the Michelangelo Foundation. We participated in the "Contemporary Craftsmanship in Debate" conference organized by the EOI (Escuela de Organización Industrial) and Fundesarte. We also participated in the roundtable discussion. "The collaborative dimension of contemporary craftsmanship." SACo has participated in Madrid Craft Week.
SACo participated in Artis-Manus for the Madrid Design Festival 2020, our first for this event, and organized a well-received exhibition on the theme of quality contemporary craftsmanship and showcased handcrafted objects. During Madrid Design Festival 2021, in collaboration with Mazda, we organized an exhibition called "Comunidad Circular" (Circular Community) on the theme of sustainable artisanship.
Some members are included in the "Homofaber" Guide of the Michelangelo Foundation. The Michelangelo Foundation is an international non-profit organization that celebrates and preserves master craftsmanship and strengthens its connection to the world of design.
What are your plans for market expansion, perhaps globally?
One of our aims is to promote our association on a global level. We had planned to set up a stand at Maison & Objet Paris, 2020. Since we could not participate, we hope to do so when conditions allow. We are also considering engaging SACo commercial representatives in different countries.
How have social media platforms impacted the way you carry out your marketing strategy?
We do not have precise feedback, but we believe strongly that social media platforms are helping.
What are your feelings about the challenges and opportunities that the creative community, in large part small businesses, were forced to face due to the COVID-19 pandemic?
The time of seclusion has led to creation without concern about commercialization. It has been an opportunity for reflection and adaptation to the new reality. We have seen the importance of creating beautiful objects that accompany us in our daily lives.
This conceptual and philosophical movement values the recovery of unique handicrafts and the ability to propel manual work into the future through contemporary and current designs. SACo's genesis arises from the experience of a group of artisan firms in Spain that has sensed the need to come together to improve their exposure and commercialization capacity inside and, especially, outside Spain. These makers display a high level of excellence in the materials they use and in the execution of their craft. The firms and products that are part of SACo convey innovation, creativity, and show know-how.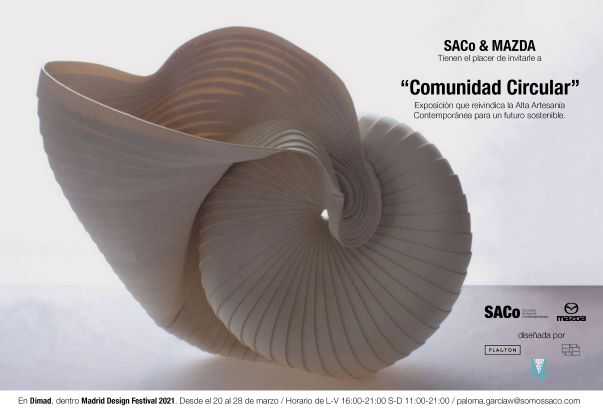 Celebrated artisan Alvaro Catalán de Ocón is the head designer of ACdO which works in various mediums. He explores a traditional form of Spanish art, but incorporates contemporary ideas and techniques.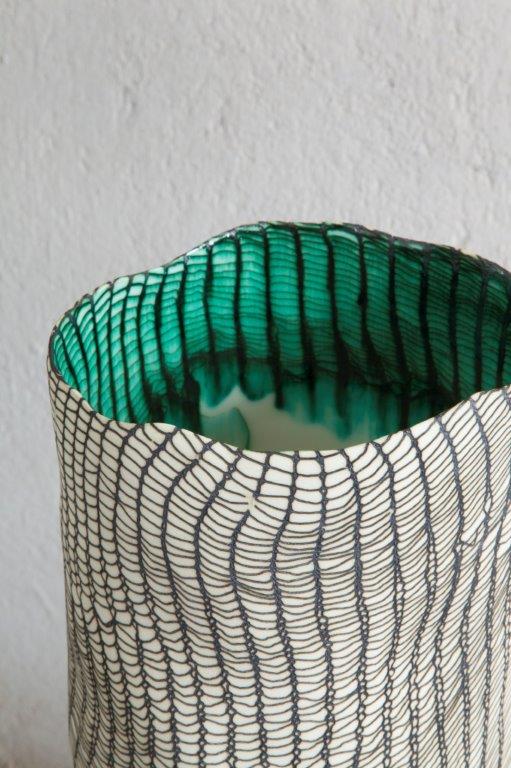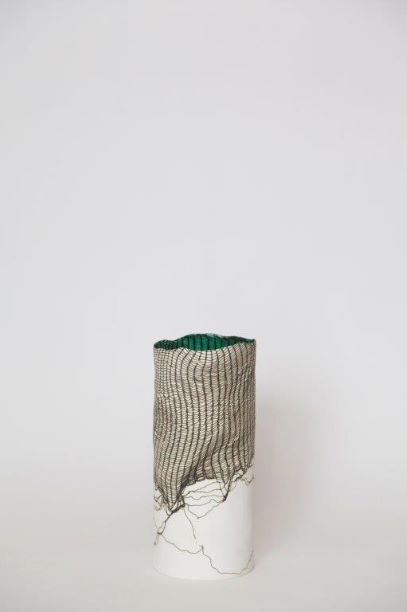 Master leather artisan José Luis Bazán (@joseluisbazan) has a long national and international trajectory in his craft. Based in Benaocaz (Cádiz), he has worked with Spanish luxury fashion house Loewe, known for its fine leather goods, on a collection of three sets of 50 colourful bowls, which were exhibited at the Salone del Mobile 2015, Milan's annual furniture fair. In 2019, he was among seven artisans from Spain (along with SACo member Henar Iglesias), selected to exhibit their work for Revelations at the International Biennial of Crafts and Creation in Paris. The leading event of its kind, the fair brings together creators, collectors, fine crafts amateurs, artistic directors, architects, decorators, gallery owners, and other professionals for five days to celebrate artisanship and encourage dialogue between the sectors with symposiums, exhibitions, lectures, and other events. The Michelangelo Foundation for Creativity and Craftsmanship, an international non-profit organisation, based in Geneva, selected his workshop for inclusion in its Homo Faber Guide, an online platform dedicated to craftsmanship across Europe. Elle magazine, Vogue, and other publications have featured his work.
"I was born in Ubrique into a family of leather craftsmen; my grandfather and my father were masters of this trade. At the age of 12, I alternated my studies with my apprenticeship in a leather embossing workshop. At the age of 14, I left my studies and began training in different techniques and workshops in Ubrique. At 18, I had my workshop, and I continued my training with other artisans from the rest of Spain and the rest of the world. My specialty is giving shape to leather, a technique called "hormado."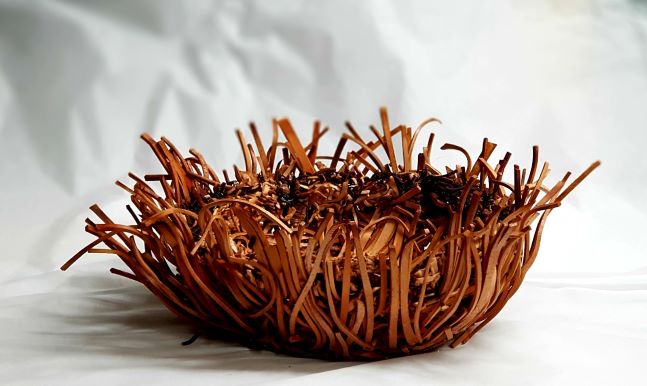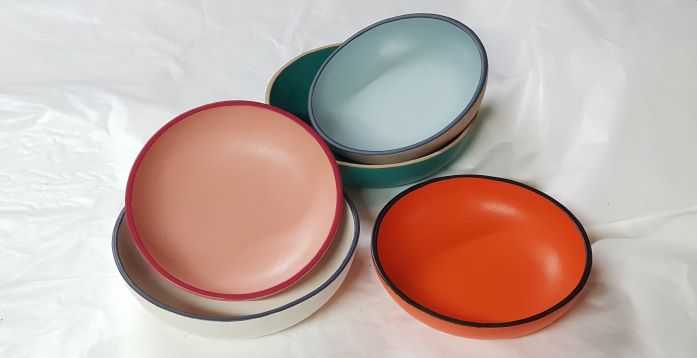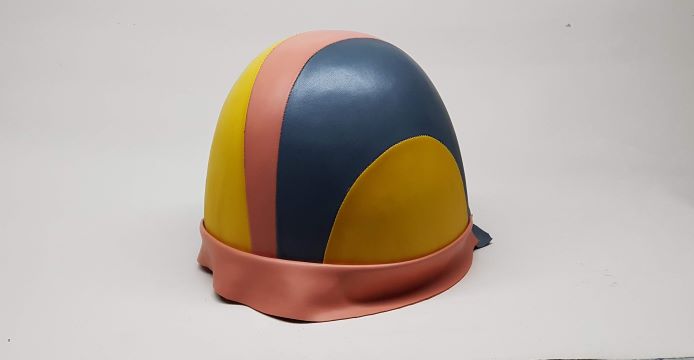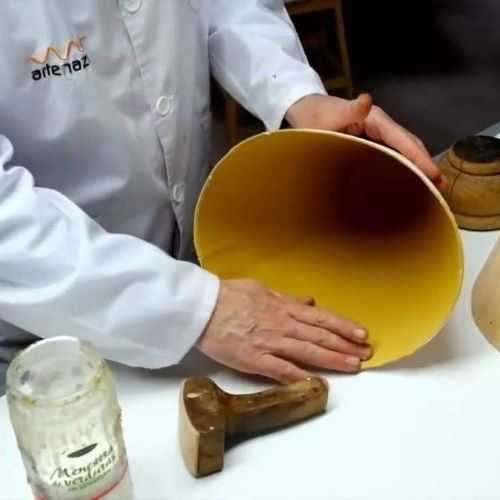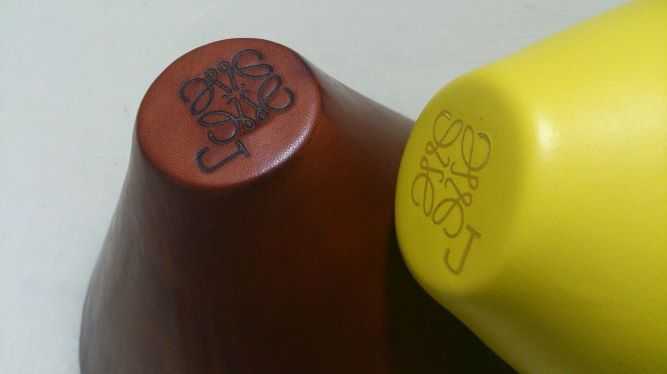 Elena Goded Rambaud and her daughter, Camila Lanzas Goded, launched Ábbatte in 2013 to promote traditional weaving techniques and timeless design with the skills of local textile artisans and to pass on this knowledge. The studio creates artistic objects for daily life, made with natural yarns in an artisan way. The name Ábbatte derives from "abbey" (monastery). All of its products are made on the grounds of the 13th-century Cistercian monastery, Santa María De la Sierra, in Segovia, which houses its weaving and dyeing workshops, as well as a small store. There are additional, dedicated spaces for courses, conferences, and workshops on traditional weaving and dyeing techniques.
To learn more about Ábbatte, read Profile: Ábbatte: Fine Contemporary Spanish Craftsmanship.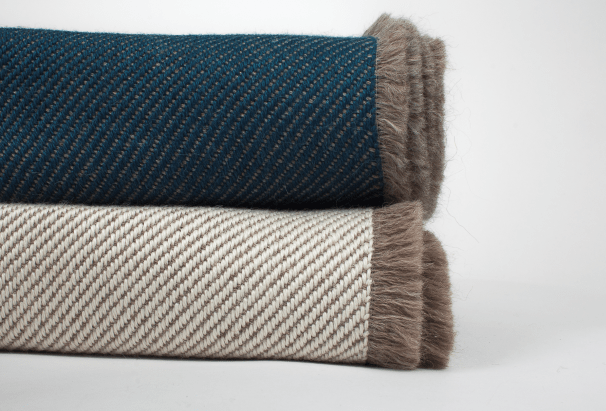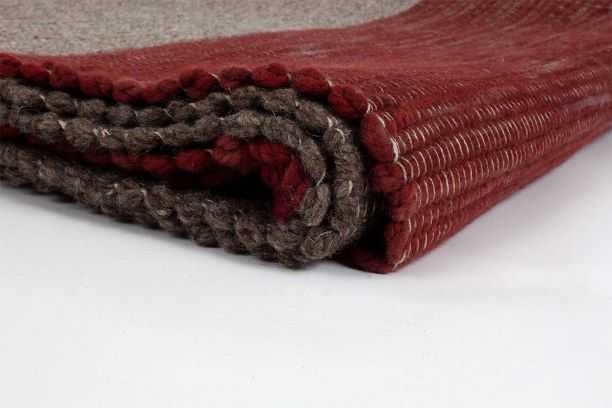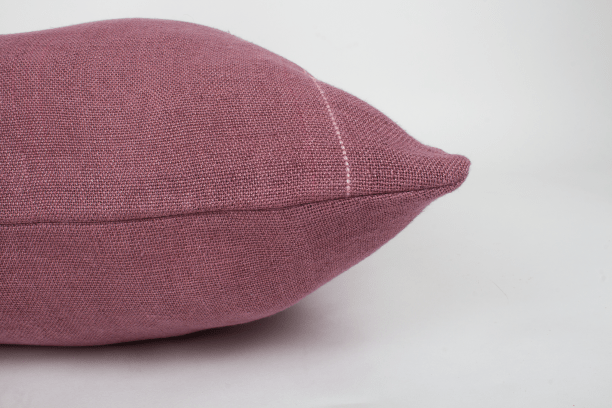 With an educational background in architecture and a passion for design. Marta Alonso Yebra and Imanol Calderón Elósegui founded their multidisciplinary studio Mayice in 2014. They work at the intersection of design, and architecture.
To learn more about Mayice Studio, read Profile: Mayice Studio: Illuminating Artisanal Traditions with Technology.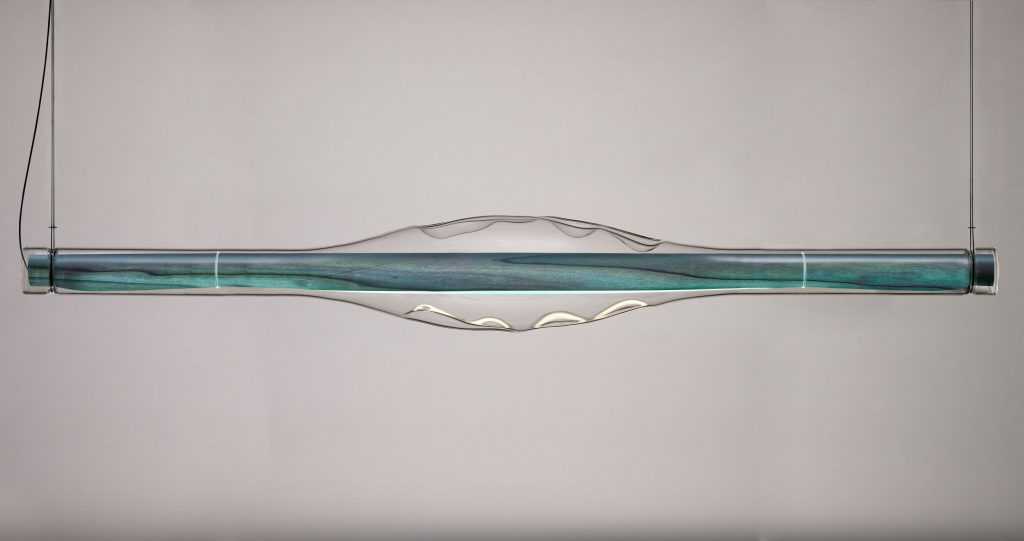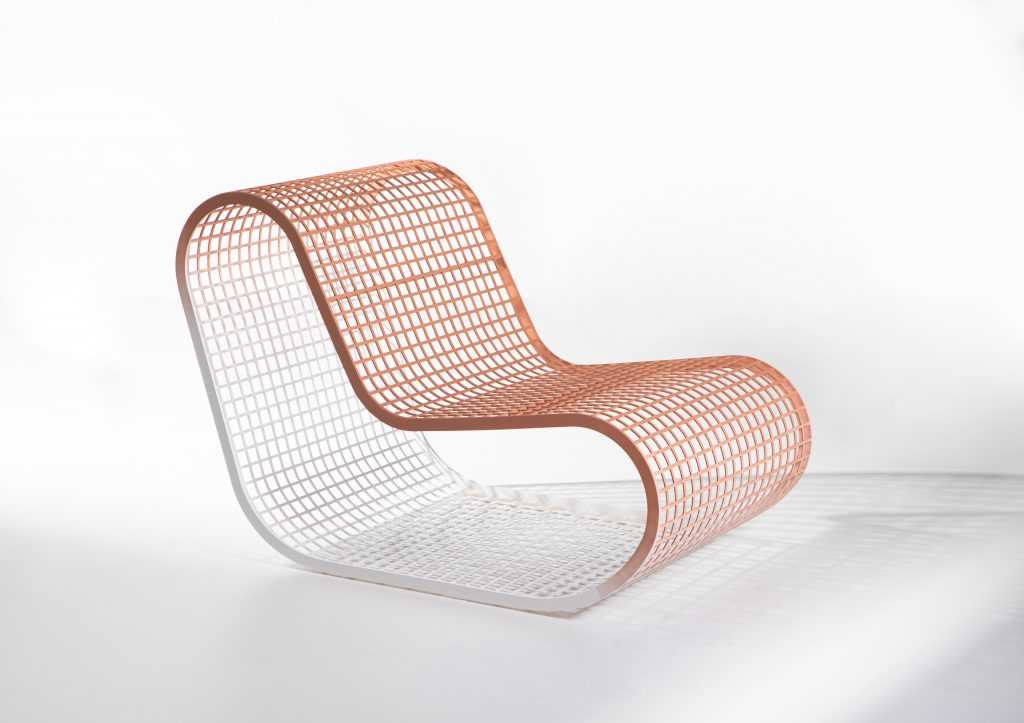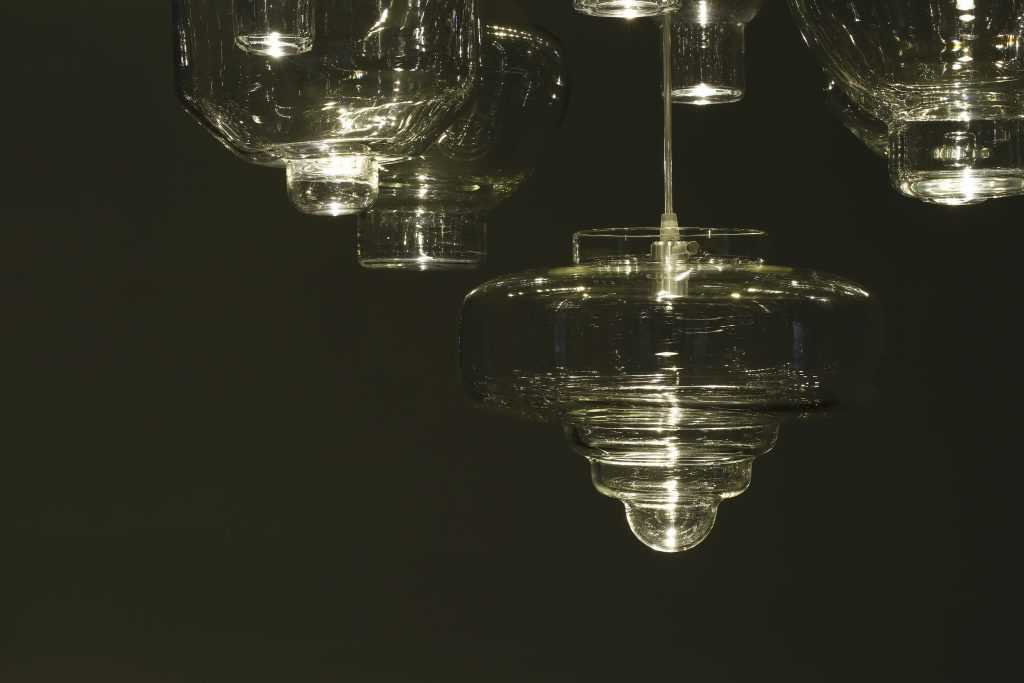 María José Díez, an art and design enthusiast, and Natalia López, a dancer and model, founded Vajillas de Ultramar in 2014. The Spanish word for overseas, ultramar evokes distant lands, new stories, and curious customs. They set out to make delicate, personal hand-painted earthenware pieces that tell a story, that are organic and imperfect, and whose imperfections are their essence. They have collaborated with the Tienda Thyssen, the online gift shop of one of the preeminent art museums in Spain, the Museo Nacional Thyssen-Bornemisza in Madrid on the creation of a collection of earthenware inspired by Albert Sisley's The Flood at Port-Marly (1876).
To learn more about Vajillas de Ultramar, read Profile: Vajillas de Ultramar: The Beauty of Imperfection and the studio's collaboration with Tienda Thyssen, read 2020 Made in Spain Gift Ideas from the Museo Nacional Thyssen-Bornemisza Shop.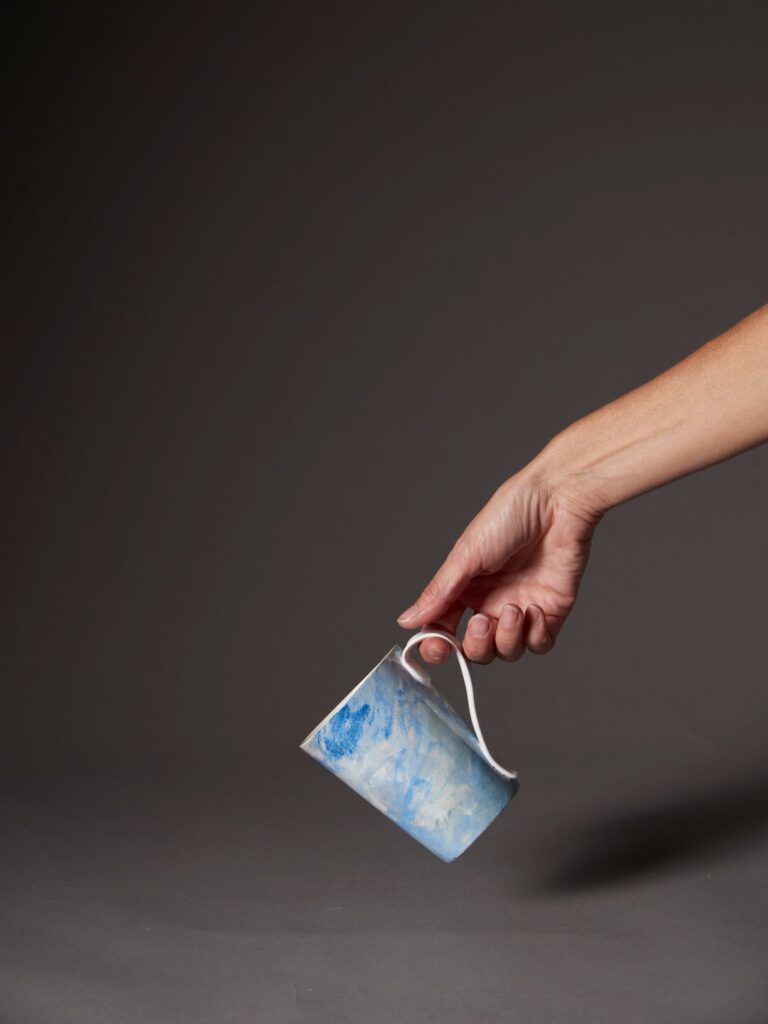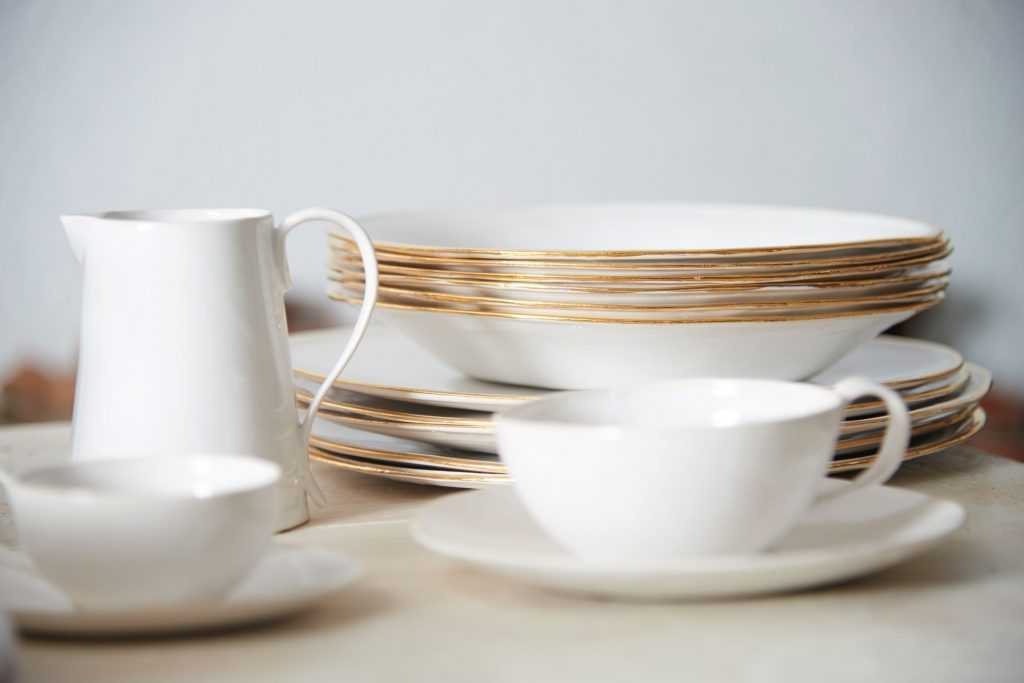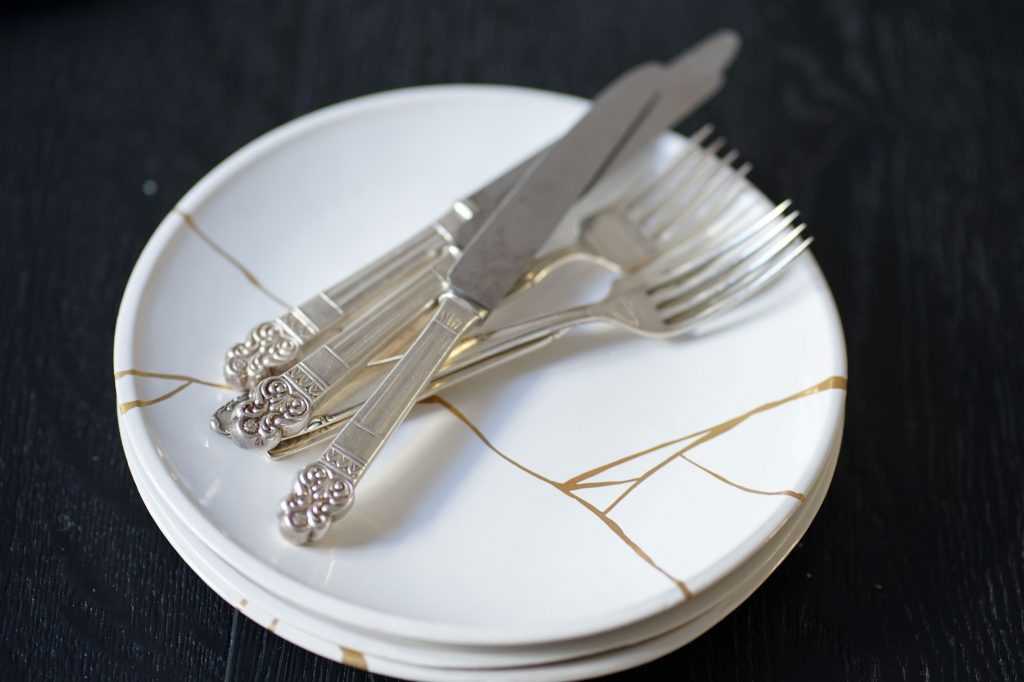 Siete Formas is a design studio based in Madrid. They are makers of wooden objects and bespoke furniture for retail and home environments, handcrafted from carefully selected noble woods from all over Europe.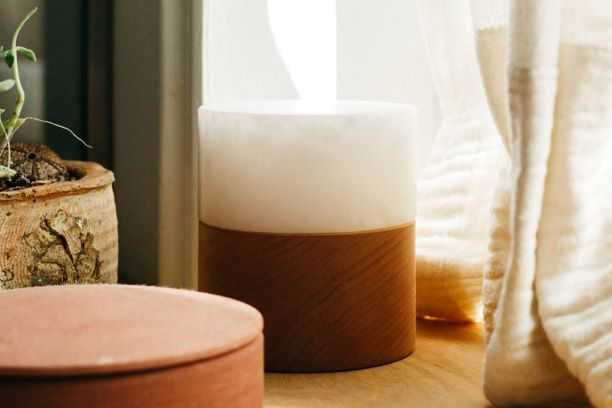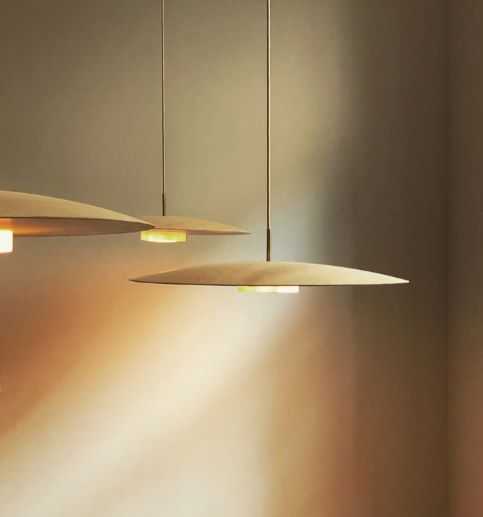 Plaart is a studio located in Madrid that makes unique handcrafted contemporary ceramics. It was founded by Isabel San Martín, a graduate in fine arts, who received specialized training in the art of ceramics from the School of Art Francisco Alcántara and the School of Ceramics of Moncloa.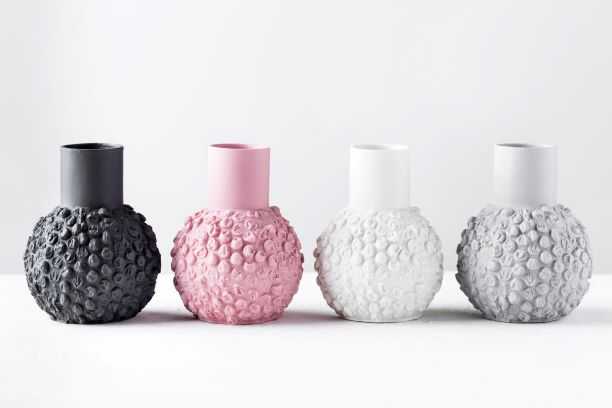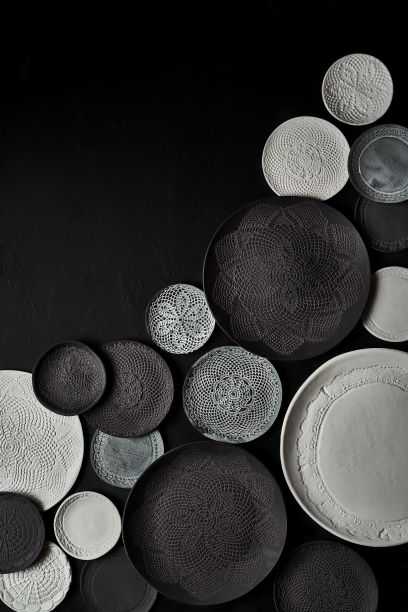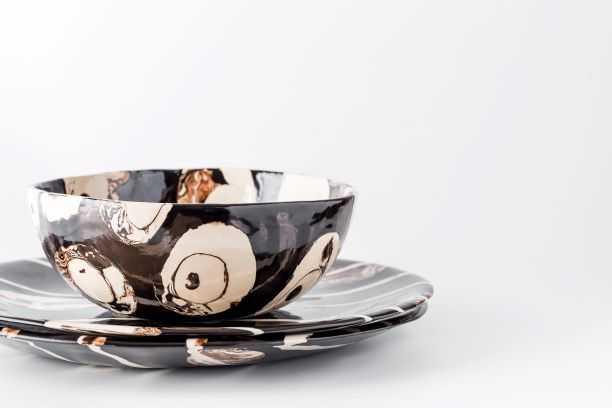 Henar Iglesias specializes in the art of feathers. Raised in her mother's millinery workshop and with a painter father, she studied for a degree in mathematics while learning her mother's trade. Along the way, she discovered the magic of feathers, and seeing that there was no training in feather art, she decided to specialize in this craft. In Mexico, she learned about the pre-Columbian tradition of the amantecas, which introduced her to the world of feather mosaic. Her piece CONFÜBIUS received a nomination from the "Loewe International Craft Prize" in 2019. She has applied her art to headgear, clothing, and furniture design.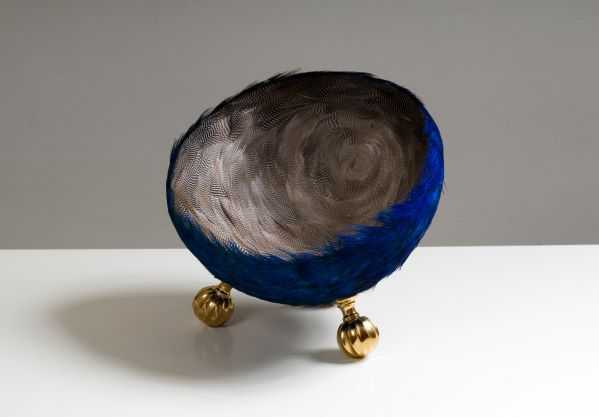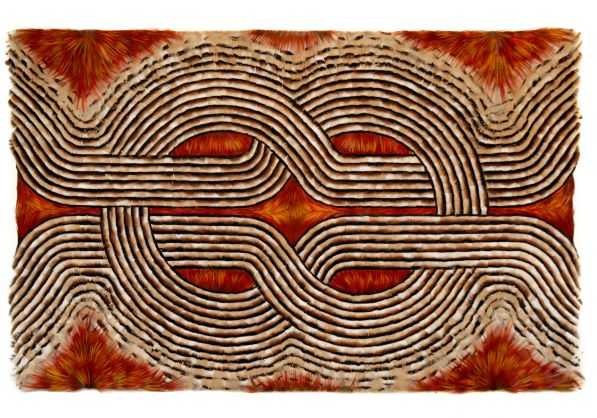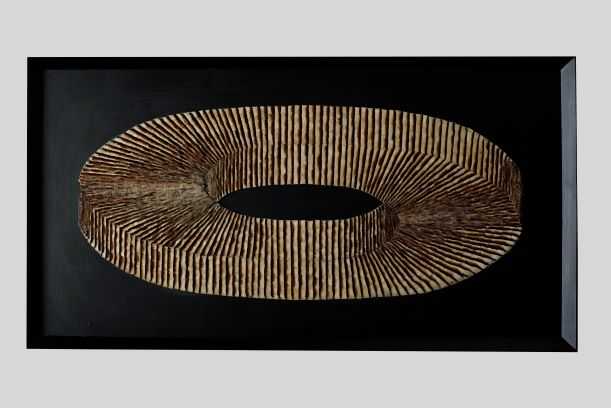 Natalia Lumbreras is a maker of handmade, hand-painted limited-edition textiles for apparel and the home. A graduate of the prestigious Central School of Art and Design in London, she contemporizes traditional Spanish crafts to create one-of-a-kind everyday objects. She has collaborated with designers such as Jesus del Pozo and fashion houses specializing in flamenco designs, such as Antonio Canales. Her pieces are in fashion boutiques in Spain and abroad and in the catalogue of Tiempos Modernos, a Madrid store that specializes in 20th-century antiques and contemporary decoration and furniture.
"Painting silks is the end of a long process which starts to express itself in my sketchbooks. I would say that the process is not an isolated one but combines everything that is part of a creative mind; a way of looking, experiencing, and feeling life, your world, your experiences. How you look at things, how you perceive them."
Speaking about her use of colour and medium of choice, she says, "The use of color is where I feel free, mixing them. Combining them is almost a spiritual and meditative state. Once I start painting the silk, one colour seems to call the next one. I am not saying that I start without an idea. The process that started with sketchbooks, or drawings on paper, is fully present. But, there is always a space in which colours emerge one after another almost without thinking. And I love that feeling of being almost an instrument of expression for whatever it is that needs to be. As for my main medium, silk is movement, line, color, always changing its form. I love it!"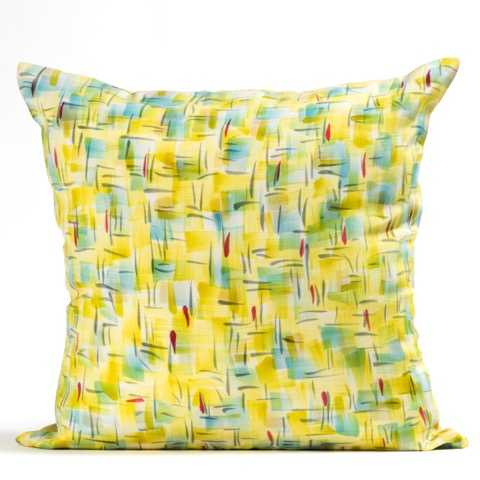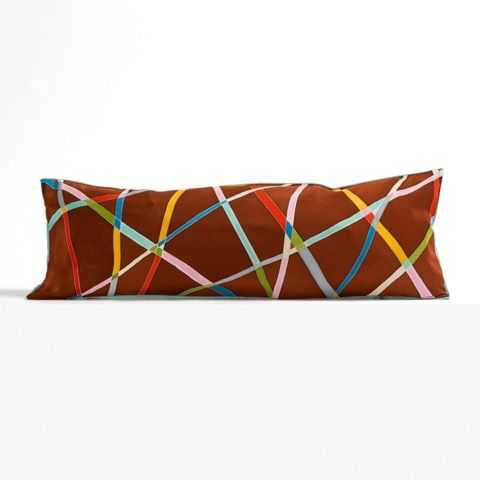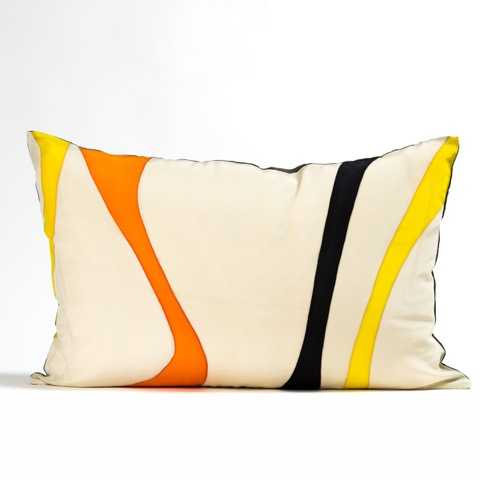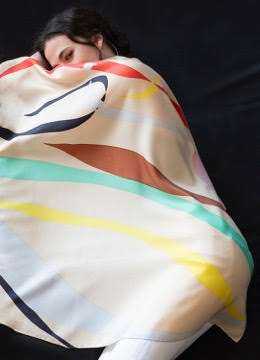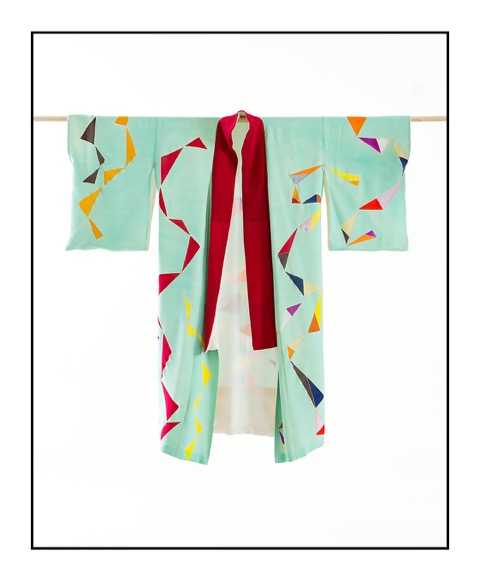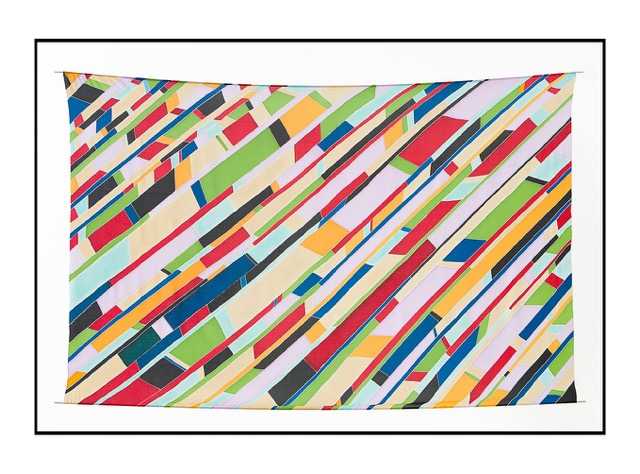 Mercedes Vicente is a sculptor based in Galicia, Spain, who works with textiles and wood. In 2018, she was a finalist for the Loewe Craft Prize, which organized an exhibition of the finalists' work at The Design Museum, London.
"'The fact that the spiral follows a pattern of perfect proportion doesn't keep you from being far from perfection during the process. That's why I could divide my work into two groups, according to the results. Some obsessively follow forms that are present in nature and that are the result of prototypes on a small scale. But there's also a factor that we can't ignore; the "creature" grows, and the measure of the round can take you on different paths. And here would be the second group. With time, I have stopped thinking of them as failures, framing them instead as free-form works."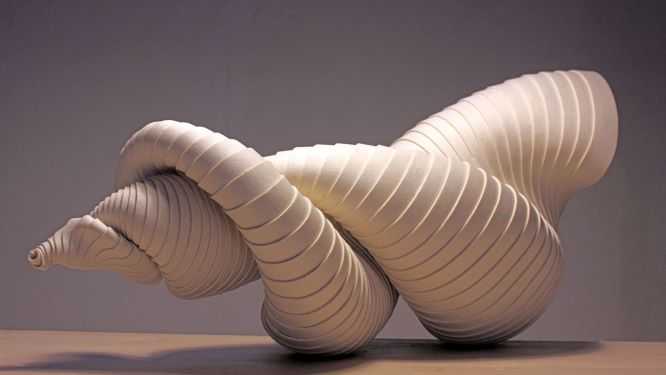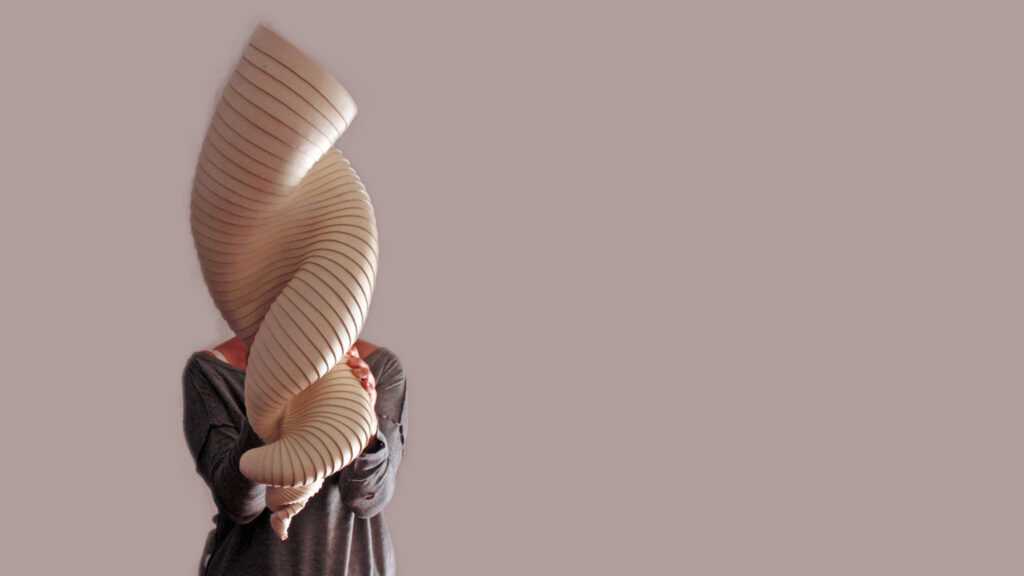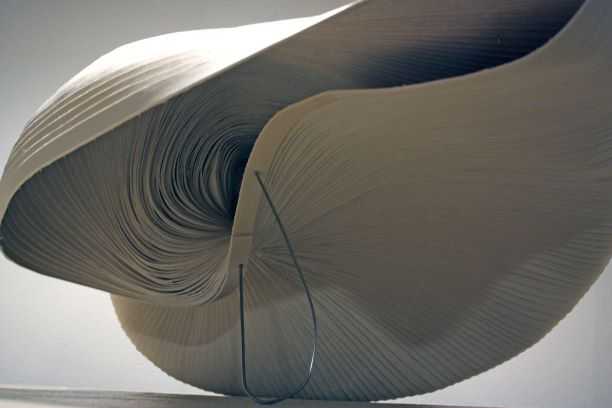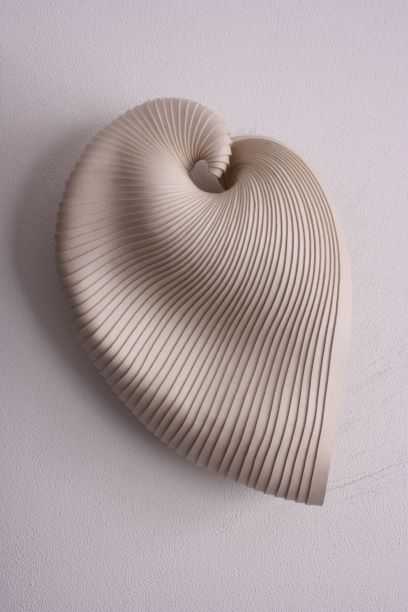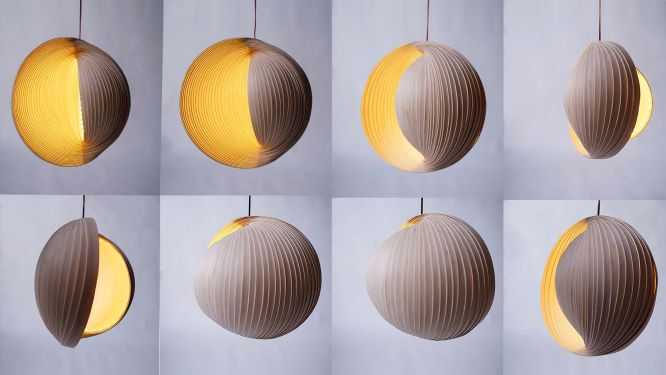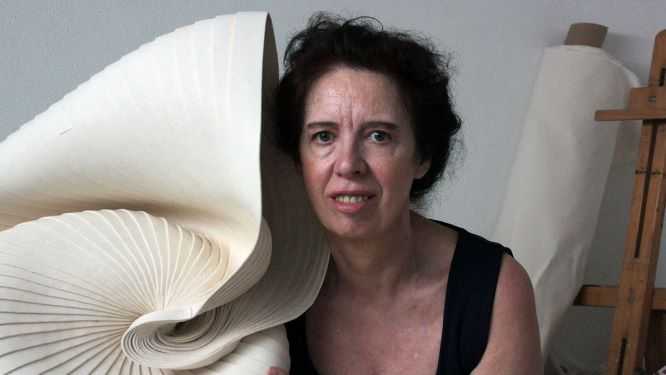 Images courtesy of SACo except where otherwise indicated.