Design of La Sastrería Restaurant in Valencia by Masquespacio Evokes Local Mediterranean Lifestyle
March 8, 2021
/
/
Comments Off

on Design of La Sastrería Restaurant in Valencia by Masquespacio Evokes Local Mediterranean Lifestyle
Award-winning studio Masquespacio designed the La Sastrería restaurant in the Canyamelar-Cabanyal neighbourhood of Valencia. Owners Chef Sergio Giraldo and bartender Cristóbal Bouchet opened the 200-square-meter eatery in August 2020.
Diners enjoy a seasonal menu from local produce and specialty cocktails. Chef Sergio reinvents traditional cooking with references from the sea and the neighbourhood.
Masquespacio designed furniture, lighting, and tilework for space. The focal point is the tilework, which delineates the three zones of the restaurant. The design inspiration for the bar zone is the colourful and elaborate bichrome tilework on the facades of buildings. Local artisan Leopoldo Mora handmade tiles, also used in the restaurant zone, are juxtaposed with handmade clay. The design of the furniture also reflects the locale. "We tried to recreate everyday customs of locals in the interior, amongst other elements, a reinterpretation of the plastic chairs they used to take from their homes to the streets," says Ana Hernández, creative director of Masquespacio.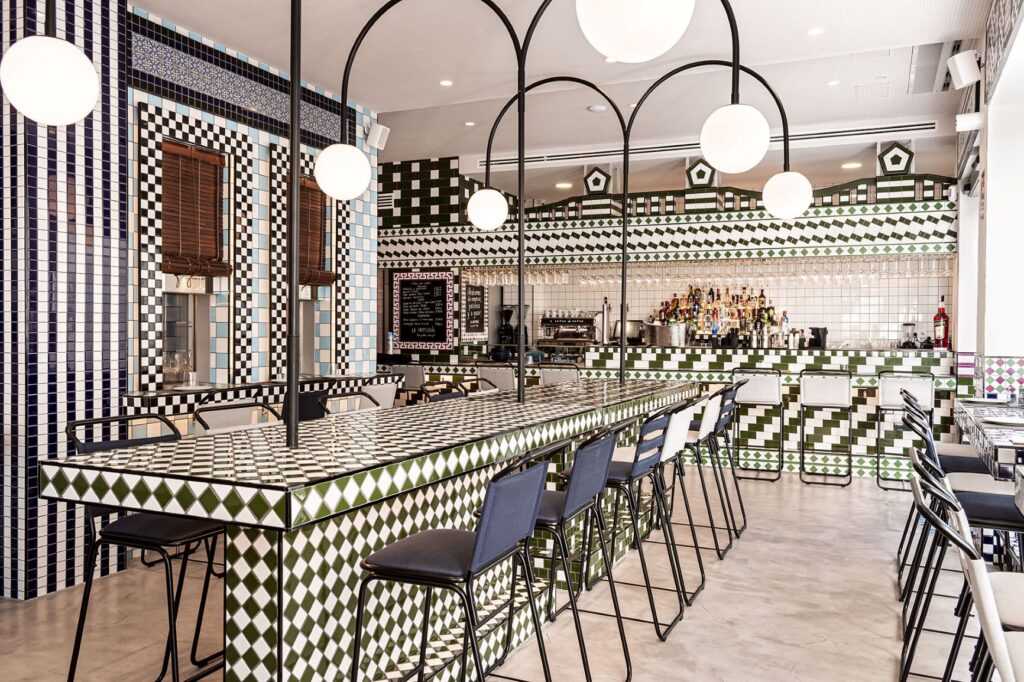 The zone behind the kitchen is for storage and recreates a fish market.
With Masquespacio's characteristic design flourish, a highlight of the restaurant zone is a sculptural installation of ceramic pieces. Made by Vicente Camp, they depict a huge wave falling towards the kitchen. The handmade blue and white ceramic tile flooring, also made by Camp, represents the division between the water and the sand. Reminiscent of a Mediterranean seaside, generous curved custom-designed dining chairs reference fishing boats and banquette seating with backs made of curved textiles depict waves. "We wanted to create a scene focused on the kitchen, submerging the whole restaurant as if you are in the middle of the sea, directed towards the most important part of the space. It's a pure fantasy like Sergio's dishes."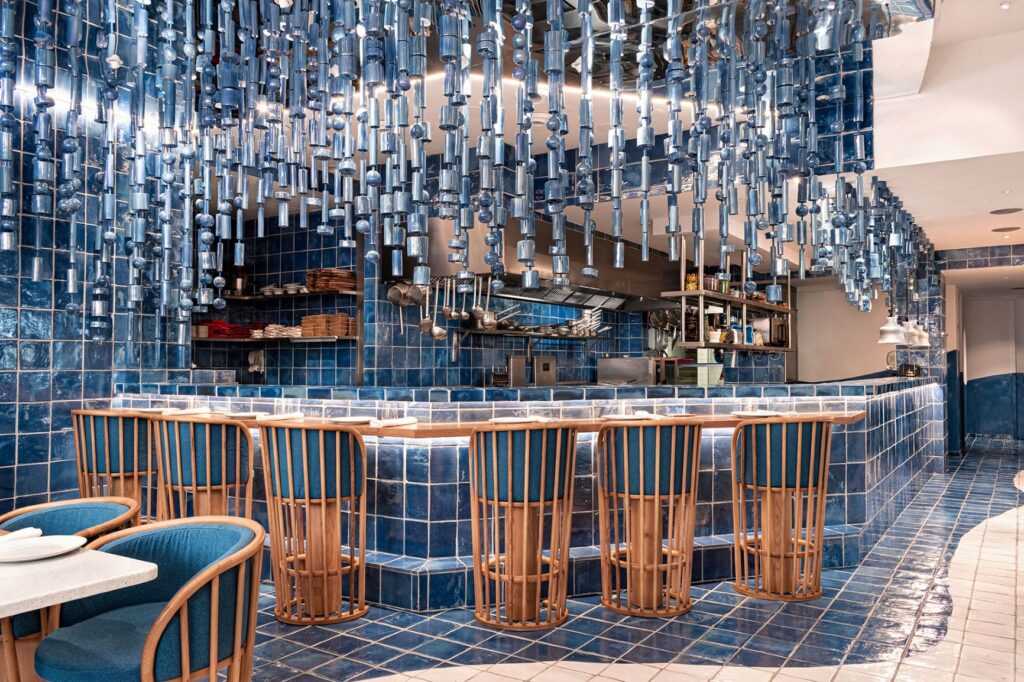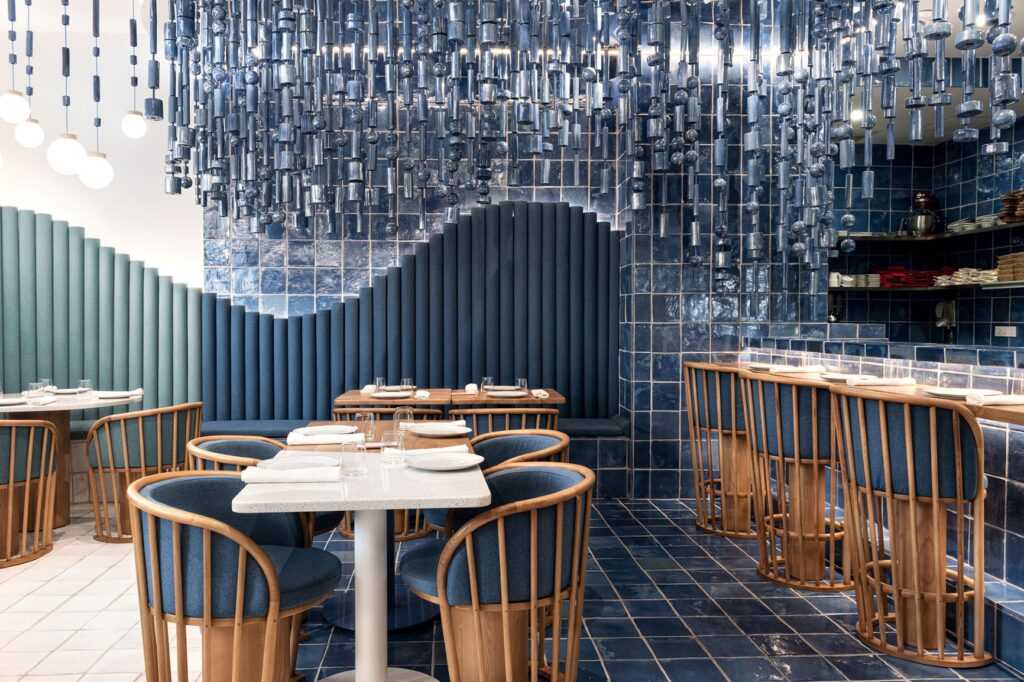 Images courtesy of Masquespacio. To read more about Masquespacio, read Profile: Masquespacio: Singular Designs.
@lasastreriavalencia