Profile: Yukiko Kitahara: Eastern Influence
February 22, 2021
/
/
Comments Off

on Profile: Yukiko Kitahara: Eastern Influence
"I am the daughter of a family of sushi chefs in Tokyo. I have been taught the importance of tableware since childhood and that it must be enjoyed with all five senses, First, with the look, the composition, the relationship of the plate with the food. Since then, I have always liked porcelain. My grandfather used to tell me that I have to be like porcelain, apparently fragile and resistant. So porcelain has always been part of my life."
Yukiko Kitahara
She was born in Kofu, at the foot of Mount Fuji. She descends from a family of sushi chefs in Tokyo. Yukiko Kitahara studied cooking and moved to Aichi, a province with some of the most important ceramic schools in Japan.
Yukiko Kitahara received training in her art form in Aichi, at the Aichi Vocational Technical School of Ceramics and the Seto Provincial Ceramic College, where she learned traditional Japanese ceramics. This training provided her with the foundation that she needed to set up her studio. Upon completion of her studies in Japan, she left for Spain in 1994 to learn Spanish ceramics. She studied polychromy and mural ceramics at the University of Fine Arts of Granada and ceramic decoration at the School of Arts and Crafts of Motril (Granada). She subsequently spent a year in the restoration project of the ceramics in Plaza de España, a unique architectural complex designed for the Ibero-American Exposition of 1929 in Seville, and learned the techniques of Sevillian tilework. In 2012, she set up Taller Kúu with Guillermo Gil Álvarez, and in 2015, they formed the company Taller Kúu S.C.
Yukiko has received several distinctions for her work, including the Della Robbia Awards in 2014 and the National Crafts Prize of Spain in 2016. The Michelangelo Foundation for Creativity and Craftsmanship, an international non-profit organisation based in Geneva, selected her workshop for inclusion in its Homo Faber Guide, an online platform dedicated to craftsmanship across Europe. Three of her pieces are in the permanent collection for contemporary ceramics in the Museu del Disseny de Barcelona (Barcelona Museum of Design). She has participated in various events, including the 2010 International Ceramic Exhibition "Limoges and Ceramics" in Limoges, France, the 2019 Contemporary Art, Design Fair, Zona Maco in Mexico City, and the 2020 Maison& Objet Fair in Paris. She has exhibited her pieces in galleries and concept stores in Portugal, Germany, Luxembourg, Switzerland, Monaco, Indonesia, and Uruguay. They are in museum shops, including the Thyssen- Bornemisza shop for which she designed an exclusive collection. She has collaborated with the renowned Spanish firm, La Cartuja de Sevilla. She has also received several awards for her sculptures, such as the First Prize of Contemporary Ceramics of Seville and the Second International Prize of Ceramics of Alcora (Castellón).
Yukiko Kitahara is a maker who channels the soul and strength of her adopted land, Seville, and the delicacy and care of her Japanese origin. White porcelain allows her to reach the essential, Teinei na seikatsu, a Japanese phrase roughly translated as live neatly.
"Given the hustle and bustle of everyday life, we have to pause and create a moment of relaxing, of peace, and of harmony, where we connect with our interior and our environment in a balanced manner," she says. She creates objects for domestic use, inspired by the gifts that nature provides us. Her pieces are porcelain representations of fruits. They are memories of the things from our past that are part of our experiences.
Use and (do not) always throw out is her manifesto against consumerist habits of using and throwing out and encourages us to use objects that last. Faithful to the Japanese tradition of respect for customers, Yukiko is mindful of the environmental impact of the processes involved in making, presenting, and packaging her pieces. Her collections are for users concerned about problems in the environment. They are sensitive to artisanal and artistic proposals. They are also aware of their personal growth and the development of society. Ultimately, they consider nature and culture as components of socio-economic development.
To learn about her collection for the Museo Nacional Thyssen-Bornemisza Shop, read 2020 Made in Spain Gift Ideas from the Museo Nacional Thyssen-Bornemisza Shop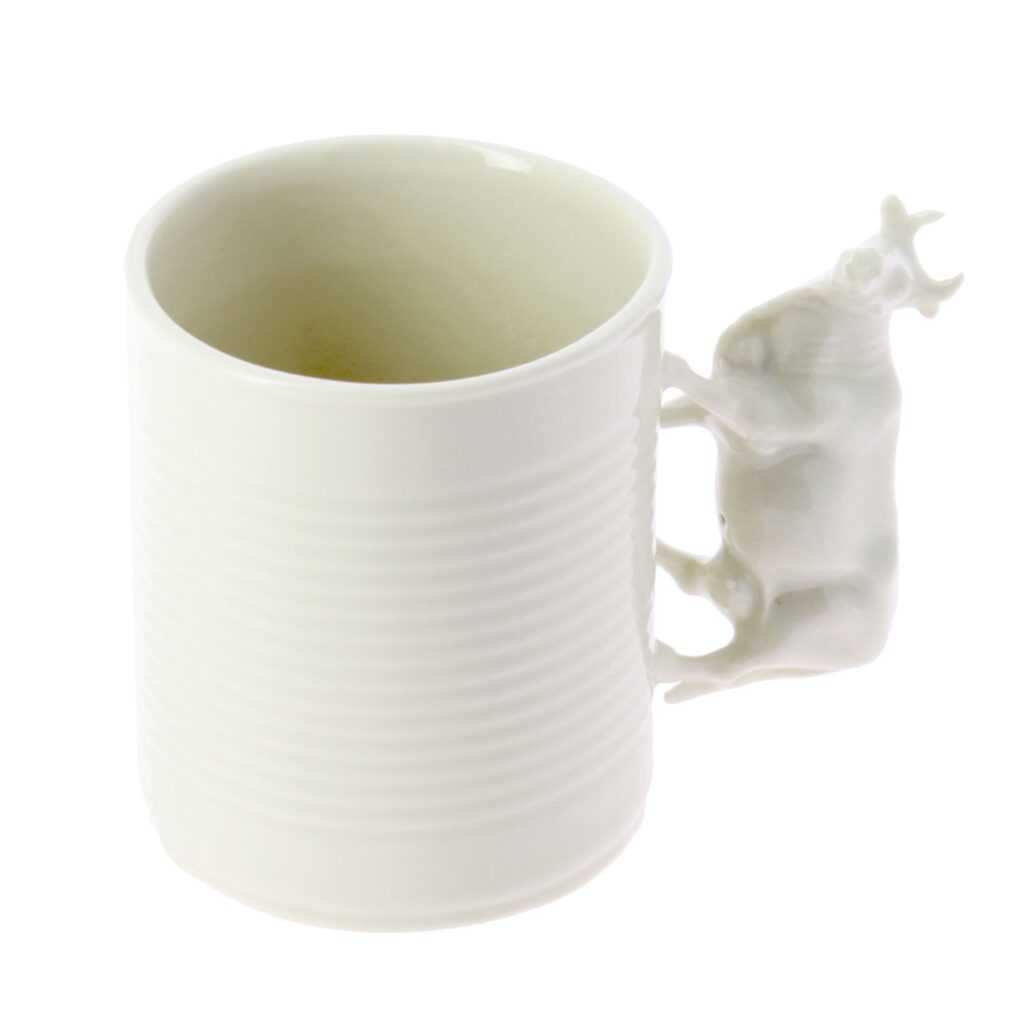 What are the most iconic, or popular items?
The pieces from my series "Usar y No Tirar" (Use and Do Not Throw Away). I conceived the collection to encourage consumers to have objects of enduring use. I design pieces around single-use items made of plastic, polystyrene, metal, and paper. I add artistic, decorative, and functional elements as a sign of gratitude and respect towards nature. This collection invites reflection on this harmful habit and a change in consumption habits. It symbolizes respect for the environment and nature.

For many years, I lived in the mountains of La Alpujarra in Granada, where I reflected on our consumerist habits and our relationship with the environment. We seek a comfortable lifestyle, unconsciously, without respecting the laws of nature. When you live in the mountains, you notice climate change more than you do in the city. Most of my friends in the countryside respected and lived with nature. I learned a lot from them. I lived in a remote area of town. When I wanted to throw out the garbage, I had to take the car, so I tried to have as little waste as possible. I think that the series comes from my experience in La Alpujarra. My creations stem from my life experiences.
Do you base your designs on a Japanese, Spanish, or regional (Sevilla) tradition, technique, or inspiration?
I use the Japanese technique that I learned in school and my teacher's workshop. The inspiration is my daily life in Spain. My Sevillana collection represents a fusion of Japanese and Spanish cultures and my experiences.
I decorate the pieces with red polka dots. Polka dots are typical patterns for traditional dresses and lanterns seen during the April Fair, one of the most important events in Seville.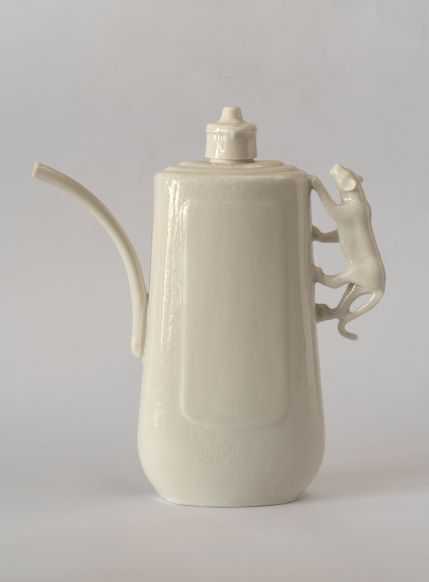 Do you integrate any environmental considerations in your processes?
Sustainability is the cornerstone of the company's philosophy, from the raw material for pieces to packaging. Use and do not throw away is the name of the principal collection.
What is the importance of craft markets, organizations as a showcase for your work?
At craft markets, we can view the customers" impressions of the pieces. We receive information about how to market our work in museums and concept stores. At the national level, we participate in the Hecho en Sevilla and Feria de Artesanía Creativa de Sevilla fairs. At an international level, we participate in the Résonance(s) Show in Strasbourg and the fair Maison & Objet in Paris.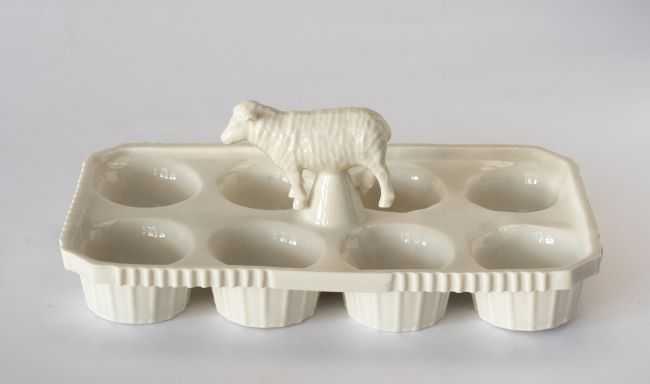 What are the plans for the company in terms of creative projects and market expansion?
We are still affected by the pandemic, so it is hard to make many business plans. However, we are designing and creating new collections and making specially commissioned pieces. We combine the utilitarian and the sculptural. We are setting up a Kintsugi department in our workshop. Kintsugi is a centuries-old Japanese technique to restore fractures in ceramics, which accords with our philosophy of "Use and Don't Throw Away."
In terms of market expansion, we will continue with the internationalization project that we started last year. Our pieces are in concept stores in Belgium, Portugal, Germany, Luxembourg, Switzerland, Monaco, Indonesia, Uruguay, and China. We want to reach other countries such as Japan, the United States, and Canada.
How have social media platforms impacted the company's marketing strategy?
Social media marketing is a must these days, especially as we cannot travel freely because of the pandemic. We are developing a new website with an online sales platform. We also show our collections on various international mediums.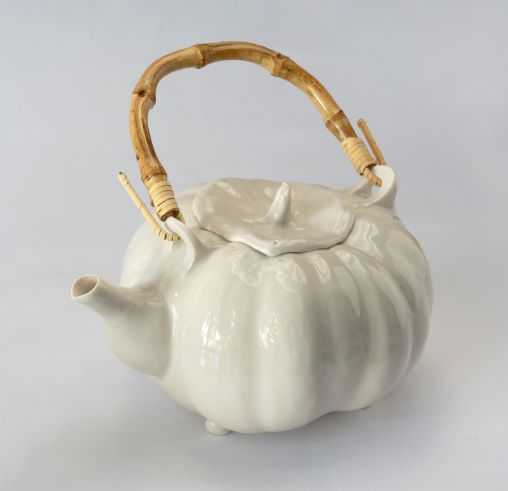 How has the company fared during the COVID-19 pandemic?
The market has come to a complete standstill. My workshop is in our home, so Guillermo and I have been working on collections. We are reorganizing our company and our life.
Are there any must-see places in your town or community that you think visitors interested in art, crafts, or interior and architectural design or traditions should see (hotels, museums, shops, buildings, markets, etc.)
Seville is the city of tiles. Visitors can enjoy them in the Alcazar of Seville, Casa Pilatos, the Plaza de España, and the Hotel Alfonso XIII, built for the Iberoamerican Exposition of 1929. When walking around Seville, you can see signs made with tiles in the alleys. Another style is religious tiles. In Seville, there are many churches that have tile paintings in the entrance. It is fun to walk around Seville looking for tiles.
To learn more about Yukiko's collection for the Museo Nacional Thyssen-Bornemisza Shop, read 2020 Made in Spain Gift Ideas from the Museo Nacional Thyssen-Bornemisza Shop.