Henar Iglesias: The Majesty of Feathers
November 1, 2021
/
/
Comments Off

on Henar Iglesias: The Majesty of Feathers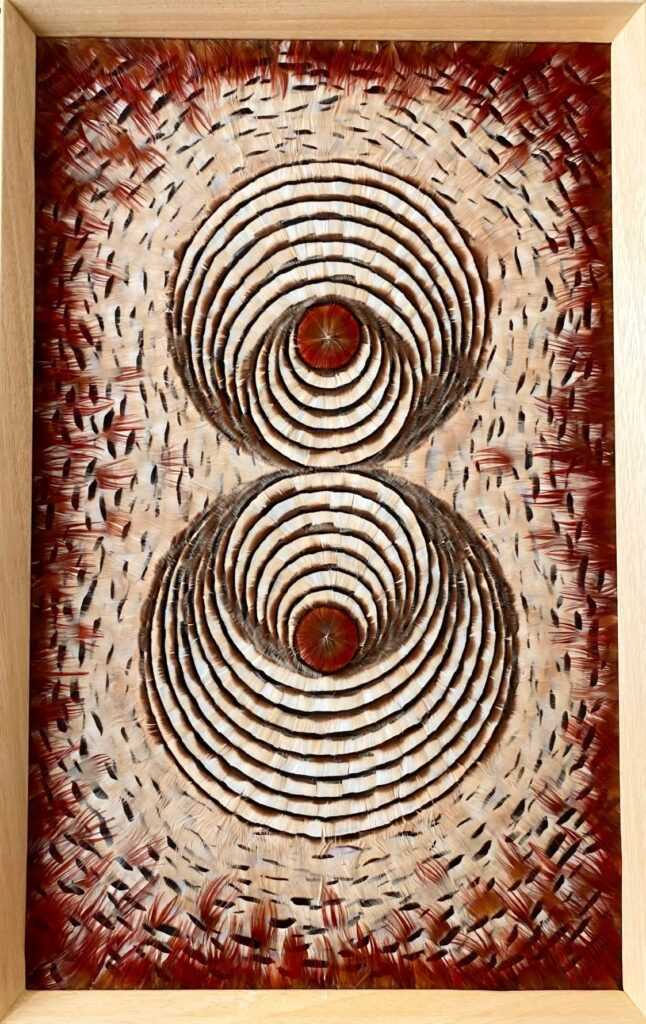 Henar Iglesias specializes in the art of feathers. Raised in her mother's millinery workshop and with a painter father, she studied for a degree in mathematics while learning her mother's trade. Along the way, after discovering the magic of feathers and seeing that there was no specialized training in feather art in Spain, Henar left for Mexico. There, she learned about the pre-Columbian tradition of the amantecas, which introduced her to the world of feather mosaic. Her piece CONFÜBIUS received a nomination from the "Loewe International Craft Prize" in 2019. She has applied her art to headgear, clothing, and furniture design.
One of her latest pieces is Confidence. Spain for Design reached out to the artist.
What is your inspiration?
I studied mathematics, and geometry is a language in which I feel very comfortable.
Why feathers?
Feathers are a material that represents the majesty of the birds they adorn.
How do you describe your technique?
My technique stems from the inspiration of pre-Columbian mosaic works. When the Spaniards arrived in America, these works impressed them.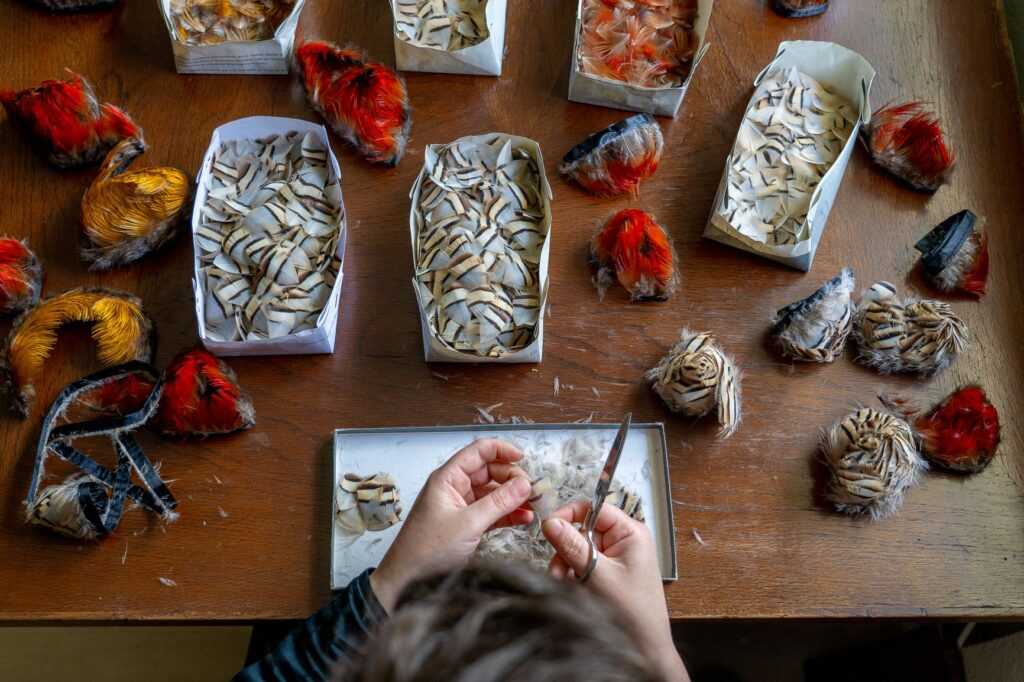 Henar is a member of SACo, the association of contemporary artisans in Spain whose mission is to showcase creations by artisans and designers from Spain who work in various disciplines. To read my profile of this association, link SACo: Showcasing Contemporary Spanish Artisanship.
Photos are courtesy of Henar Iglesias.