5 Made in Spain White Tea Sets
November 8, 2021
/
/
Comments Off

on 5 Made in Spain White Tea Sets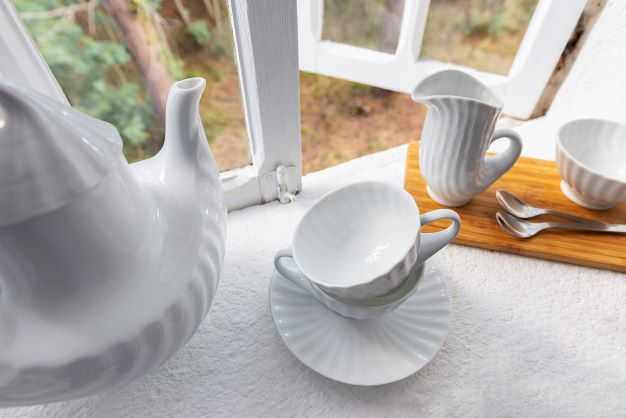 I love the idea of the formal tea ceremony. I recall drinking tea with my grandmother as a child and eating her ever-present tea biscuits. I cannot say I loved the bitter flavour of the tea that I invariably drank without added sugar or milk, and I would have preferred a sweeter cookie. But this was a ceremony that connected me with her and is a memory that I cherish. Although I cannot pretend to be a great tea drinker or connoisseur, I have long placed increasing my knowledge of the rituals of tea ceremonies on my to-do list.
What I grew to love was not the tea but the tea sets. I recall my mother scouring vintage shops, department stores, and boutiques for teaware. She did not buy sets, preferring a teacup with a matching saucer until she had an eclectic collection of traditional pieces, many featuring floral designs. She had a particular fondness for the British maker Lenox. When she downsized a few years ago, I managed to nab a few of her pieces.
Although my tastes veer more towards contemporary designs, she passed down a love for pretty things, collecting, and the arts de la table, to use the French term. I spent hours in stores perusing entire collections of jugs, cups, saucers, creamers, and sugar bowls when I lived in Switzerland, France, and Spain. I loved many of the pieces with figurative patterns but was particularly intrigued with the ones in white or white trimmed with gold or silver.
I recently discussed my idea for this article with my design-loving Finnish friend, notably the five-piece set of a cup with saucer, teapot, milk jug, and sugar bowl. She commented that these days many tea drinkers forego the formal five-piece set, preferring to grab a mug or cup for their tea. Pepa Entrena sells artisanal objects in her shop Cocol in the Latina neighborhood, the historic center of Madrid. A connoisseur of Spanish artisans she states that collections with teapots are not easy to find because of the technical difficulty they pose for ceramicists who make their pieces entirely by hand.

I reflected on their words but was up for the challenge of finding makers with a five-piece collection, or at least one that had a teapot. I discovered that both were rarities. What I uncovered are five beautiful representations of white ceramic tea sets from Spanish makers. Two are by iconic companies with hundreds of years of design history, and the others are by small studios that make their pieces entirely by hand. The materials vary from porcelain, stoneware, or a mix of clay and other materials. What they do have in common is that elusive teapot. And yes, not all create the five-piece set, but it does not matter. I know that I would be happy to drink from any of their beautiful mugs to recall good times with my grandmother.
Sargadelos: Shell Iconography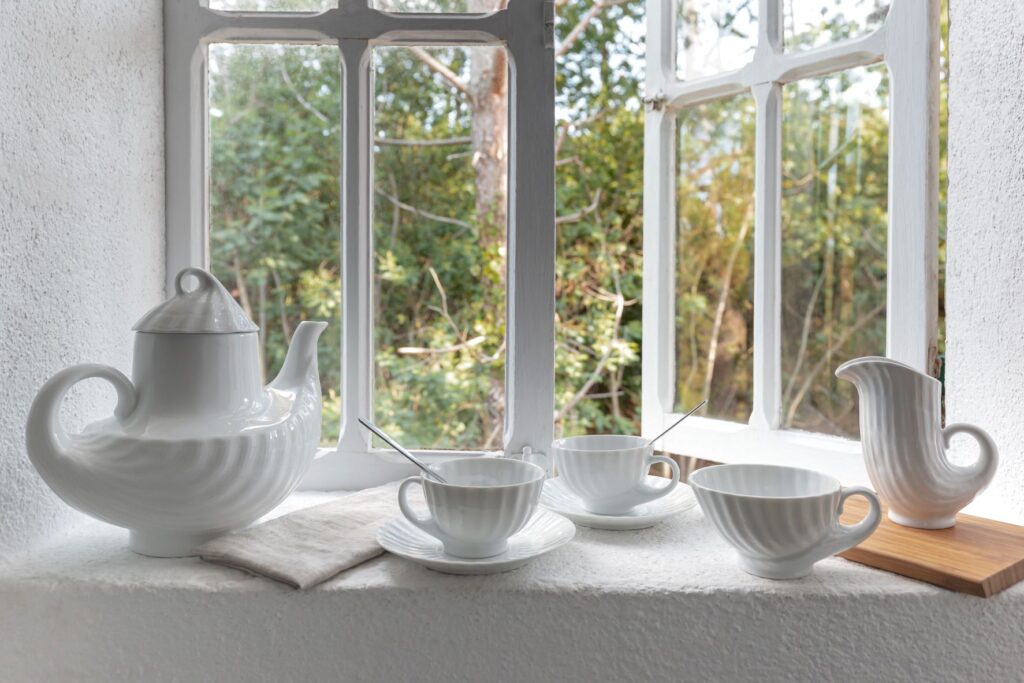 Sargadelos is a renowned firm from Spain's northwest community of Galicia that has produced fine porcelain for over two hundred years. Cuncha means shell in Galician, the language spoken in that region, and the form of the pieces in this collection takes its inspiration from the undulations of shells. Shells are associated with the classical myth of the birth of Venus, the goddess that emerges from the sea. Later, in the 4th century A.D., it became a symbol of the pilgrimage to the tomb of St. James, popularly known as the Santiago de Compostela. The first pilgrims collected shells on the beaches of Galicia and attached them to their capes to certify that they had completed their journey.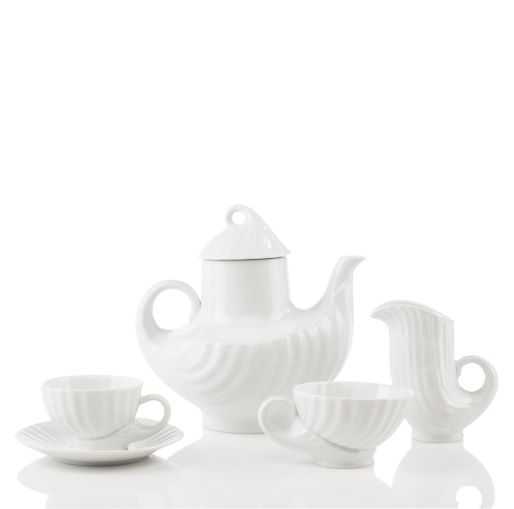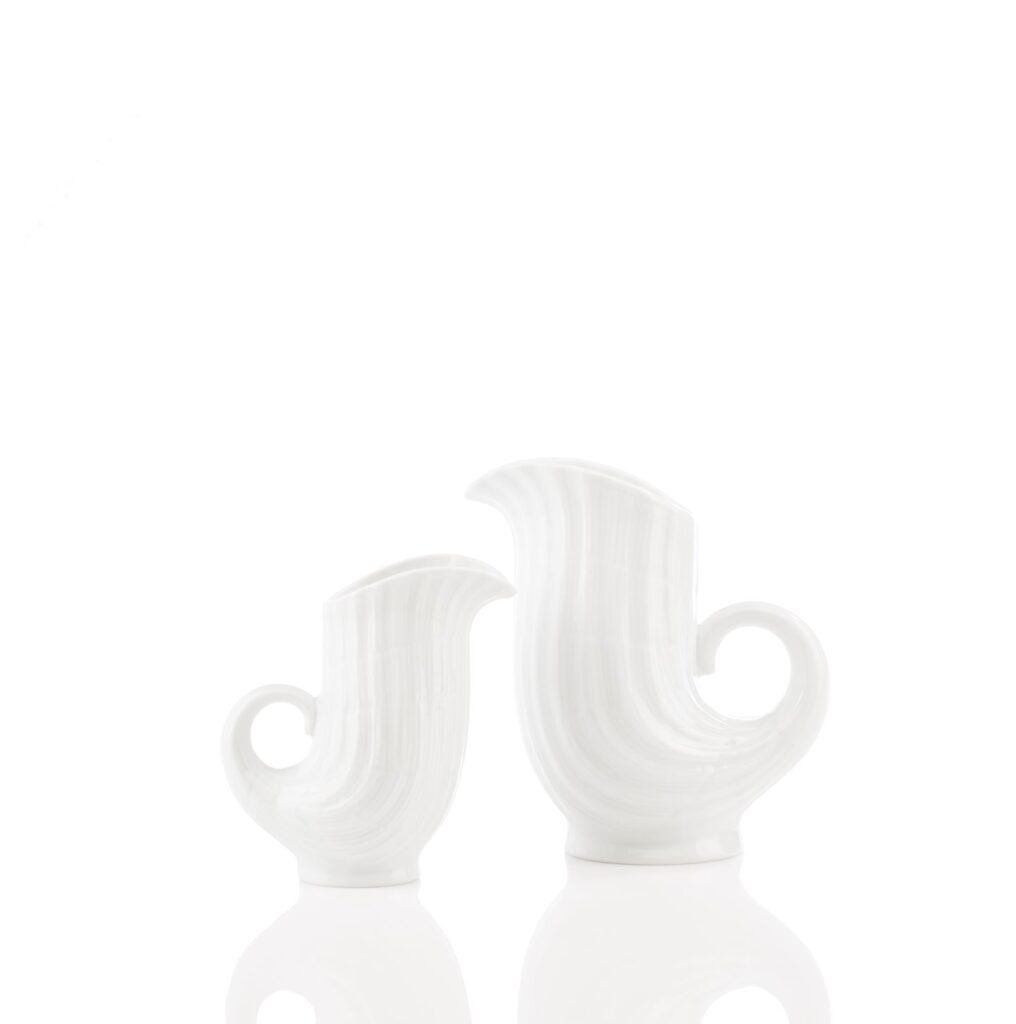 Images courtesy of Sargadelos.
Yukiko Kitahara for La Cartuja de Sevilla: Figurative Beauties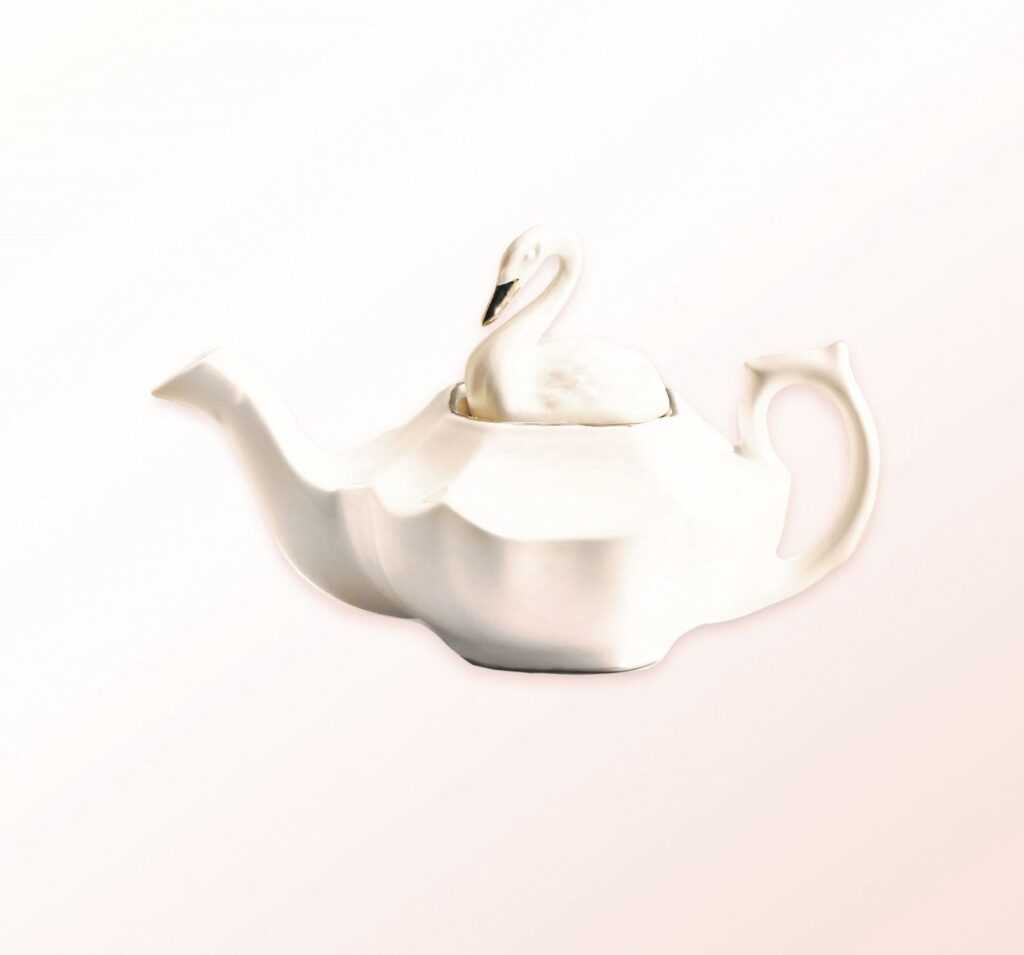 La Cartuja de Sevilla has been hand-making tableware and decorative objects since it opened its factory in Andalusia in 1841. This emblematic Spanish company has employed several generations of artisans from Sevilla since its founding. The company collaborated with renowned Sevilla-based ceramicist Yukiko Kitahara of Taller Kúu on the Ochavada Odette Gold collection. It consists of a teapot in two sizes, cup and saucer, made of white porcelain with hand-painted gold trim. It is Yukiko's interpretation of the Ochavada, one of the company's classic designs, that dates to 1841. Princess Odette, of the ballet Swan Lake, is the figurative image on the teapot lid and for the cup handles.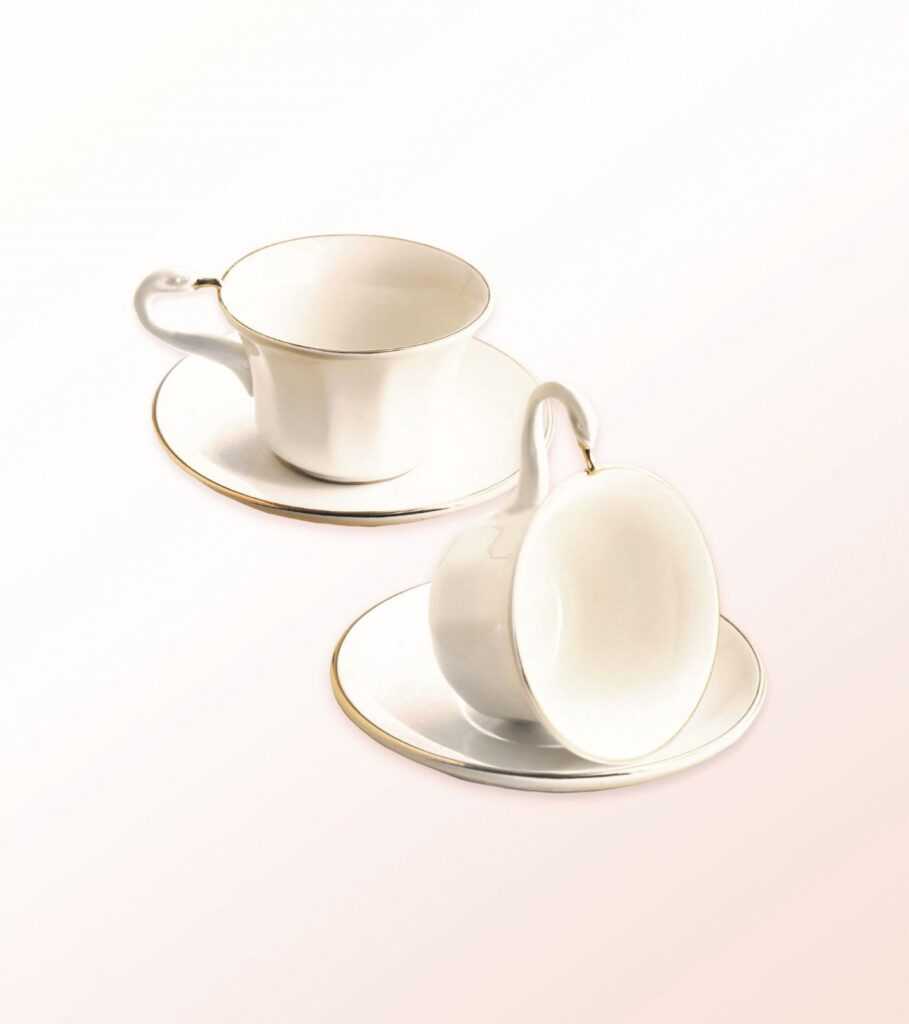 Images courtesy of Yukiko Kitahara.
Plaart: Material Innovation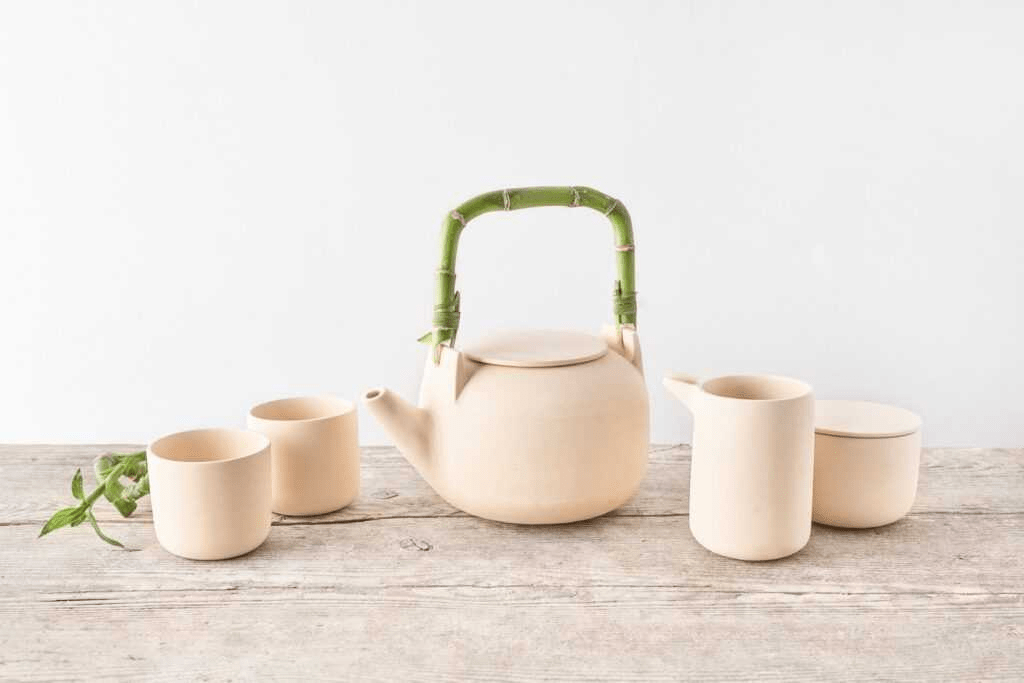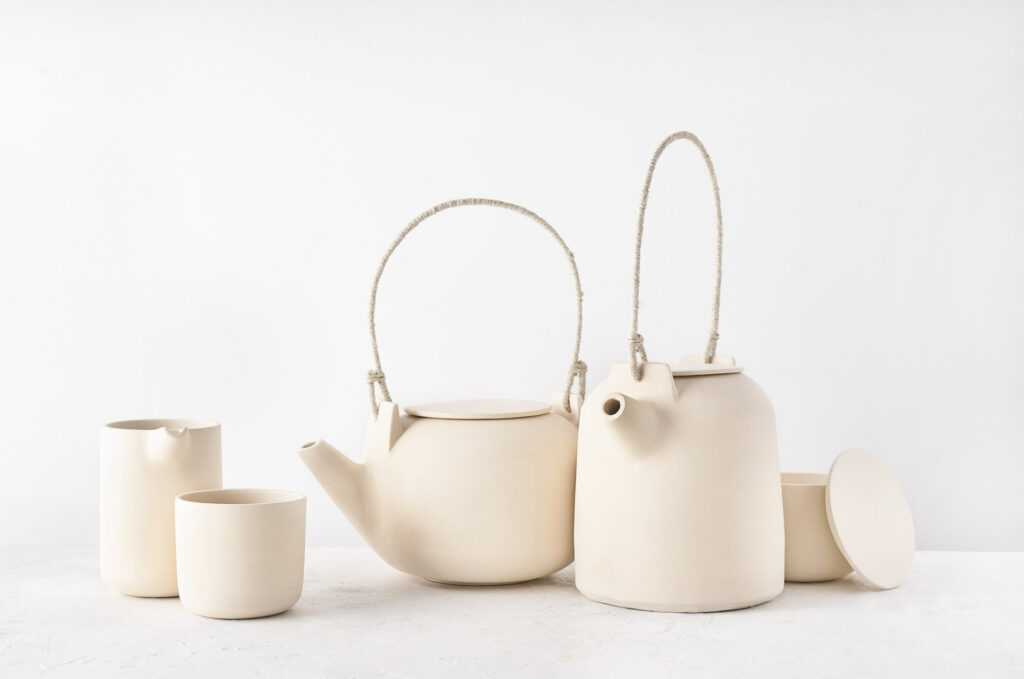 Plaart is a studio located in Madrid that makes unique handcrafted contemporary ceramics. The founder, Isabel San Martín, is a graduate of fine arts. She received specialized training in ceramic arts from the School of Art Francisco Alcántara and the Moncloa School of Ceramics. Her work has appeared in Architectural Digest Spain, Elle Decor España, and El País, among other media.
"I have designed two teapot models with two different handle forms made here in the studio. I played with the mix of materials. The body of the pieces is of stoneware. For one model, the handles are natural jute cords. I was seeking lightness and a balance of volumes. For the model with bamboo handles, I wanted a more playful and conceptual game. It is more experimental with fresh Lucky Bamboo. The botanical name of the plant is Drácena sanderian. "
Plaart is a member of SACo, the association of contemporary artisans in Spain whose mission is to showcase creations by artisans and designers from Spain who work in various disciplines. Link to SACo: Showcasing Contemporary Spanish Artisanship to read more about this association.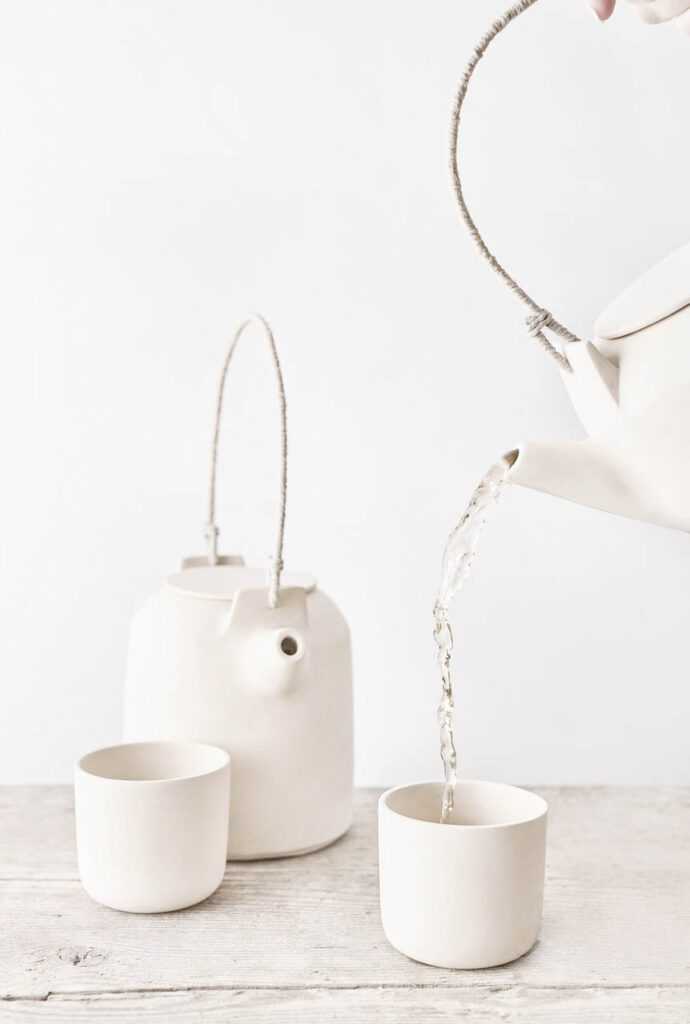 Photography by Ana Gómez of Qōsen
Eva Castaño: Clay Matter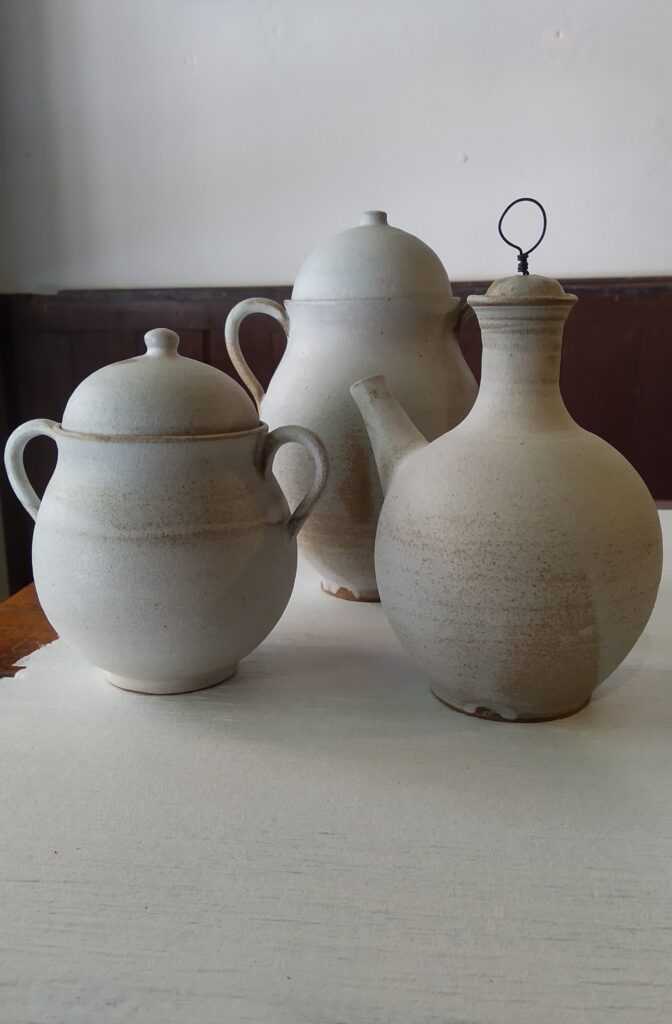 Eva Castaño began her studies in ceramics in 1982 at the Escuela de Cerámica de Madrid, where she studied for five years. She has worked with and taught ceramics for the last years. She works from her studio in San Lorenzo de El Escorial, a town in the Guadarrama mountains of central Spain.
"My inspiration comes from clay. I like to work with different types of clay, and each one pushes me to do one thing or another. Then the shapes and the utility arise. I use glazes looking for ones that relate and harmonise with the clay I have used. I mainly like to use stoneware and chamotte clays with impurities like quartz grains, micas, feldspar, and organic matter. I try to keep the glazes simple. With the same composition, I make many variations of colour and texture. The firing temperature is usually in the range of 1250 degrees centigrade".
Eva's pieces are sold at the Madrid ceramics shop Tado.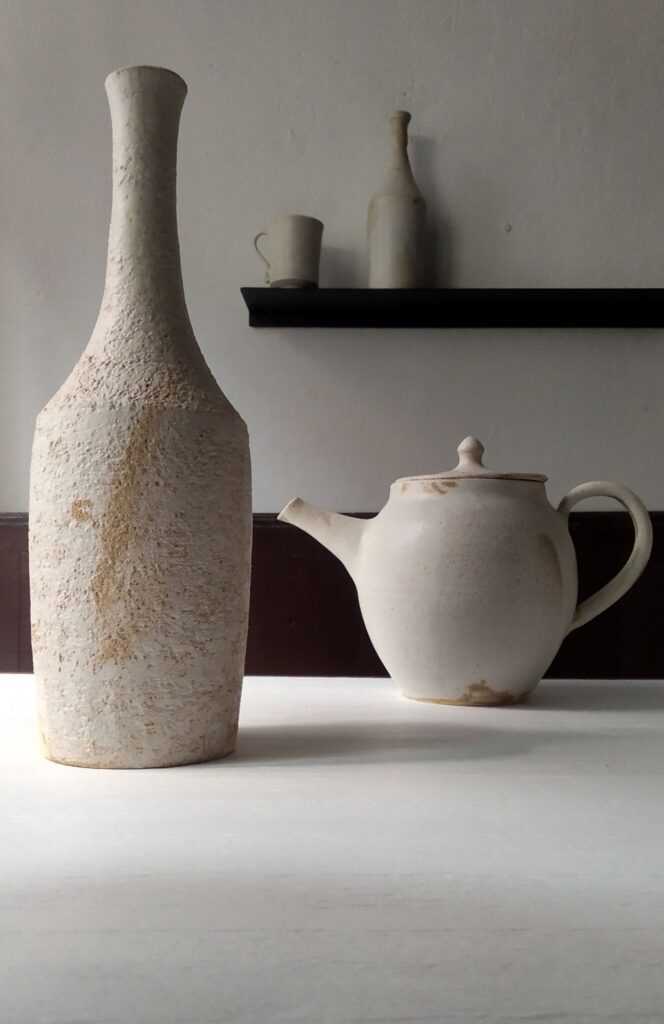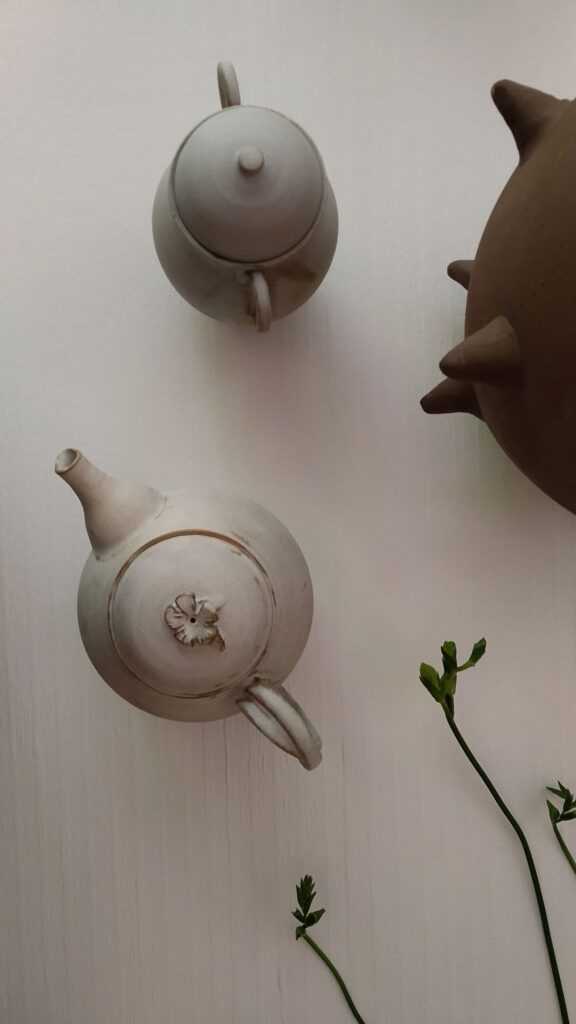 Photography by Sylvie Fiachetti. Link to Tado: The Little Shop of Ceramics to read my profile of Sylvie, the owner.
Yukiko Kitahara: Nature's Gifts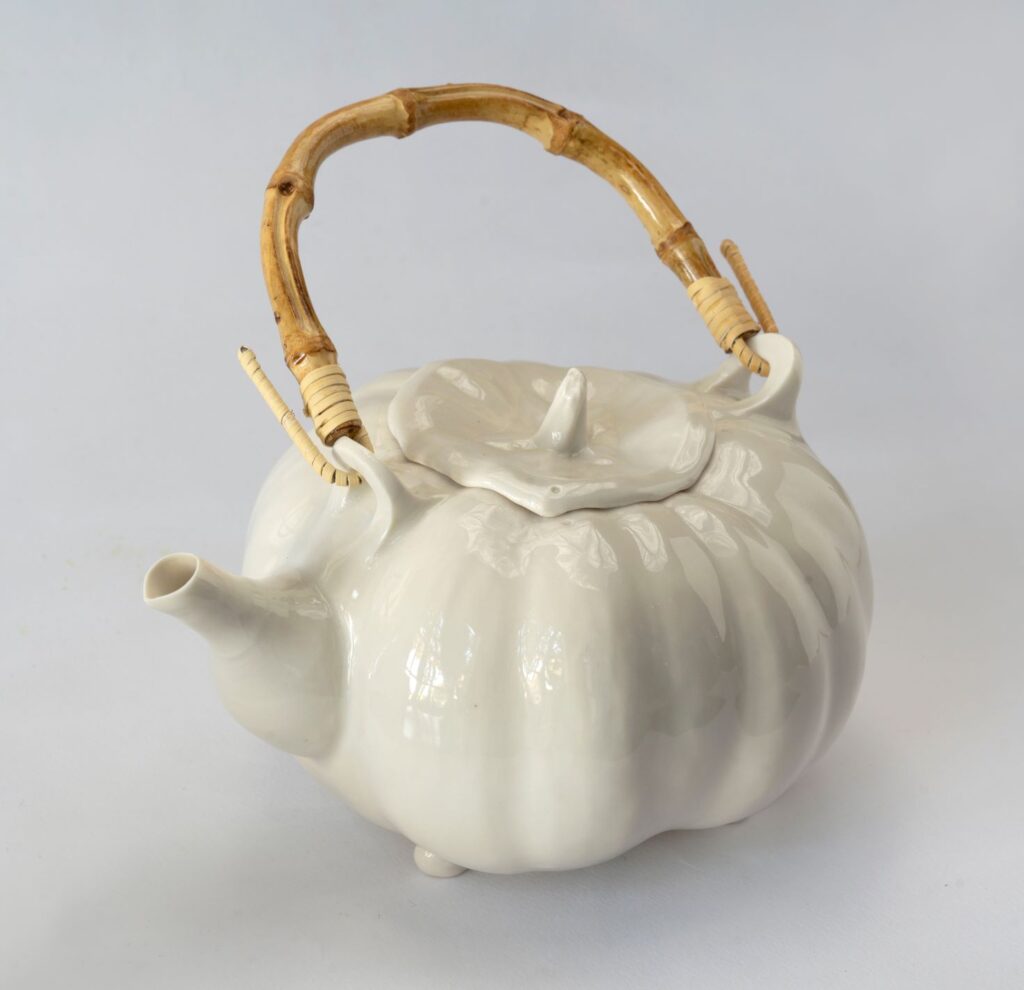 Yukiko Kitahara received training in her art form in Aichi, at the Aichi Vocational Technical School of Ceramics and the Seto Provincial Ceramic College, where she learned traditional Japanese ceramics. This training provided her with the foundation that she needed to set up her studio. Upon completion of her studies in Japan, she left for Spain in 1994 to learn Spanish ceramics. In 2012, she set up Taller Kúu with Guillermo Gil Álvarez, and in 2015, they formed the company Taller Kúu S.C. Yukiko has received several distinctions for her work, including the Della Robbia Awards in 2014 and the National Crafts Prize of Spain in 2016. She creates objects for domestic use, porcelain representations inspired by the gifts that nature provides us.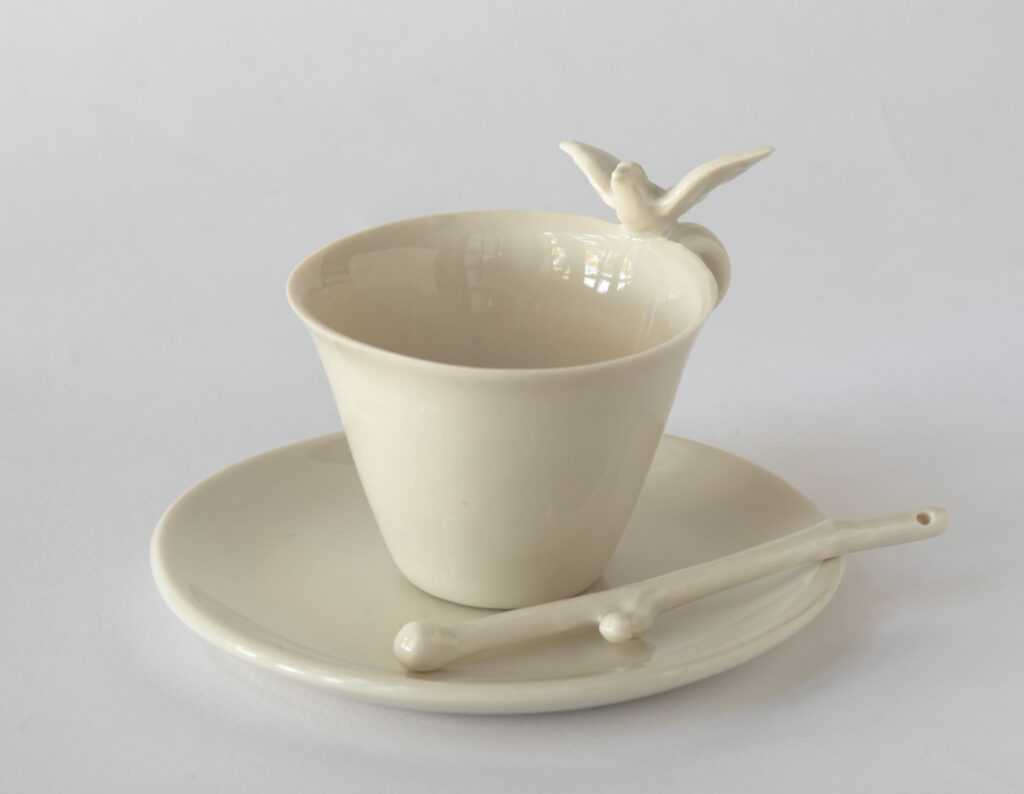 Link to Profile: Yukiko Kitahara: Eastern Influence to read more about this award-winning artisan.
Images courtesy of Yukiko Kitahara.