5 Made in Spain Serving Trays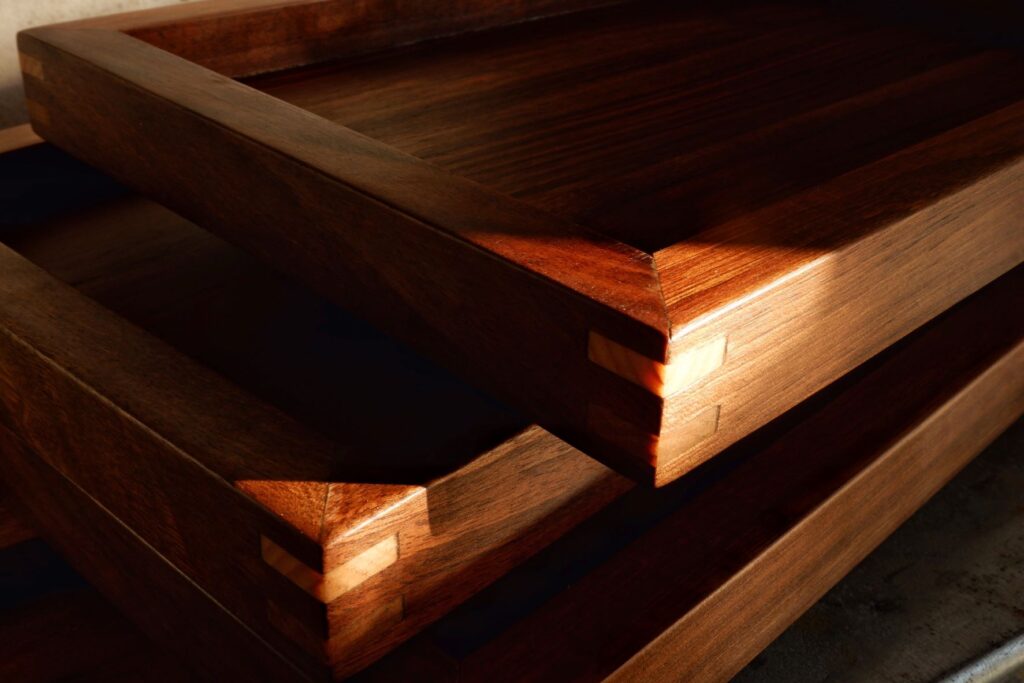 The serving tray is a much-used item in my home. In the mornings I place the day's food selections on it to take to my workplace at home. As a family, we often-perhaps too often-forego the sit-down meal in favour of tray dinners, each member in their own space. I recall searching with my mother for her dream tray to use for breakfast in bed. She wanted a tray with folding legs and side cavities for cutlery. After a long search, she finally found a wooden one with folding legs at a big box store but, sadly, no side cavities.

Over the years, I have developed strong opinions about what I want in a tray. I like handles and sides that are at least two inches high, made from easy-to-clean materials. I like to have larger ones to serve a group and smaller ones when I want just a few items. Round. Square. Rectangular. Oval. I like all shapes. I search for handmade trays to add to my growing collection.

These five trays, handmade in Spain by artisans with a contemporary aesthetic, are made from materials that hark back to Spain's artisanal tradition. Wood, ceramic, and leather. Oval, square, and rectangular. They should suit many tastes and preferences.
David Santiago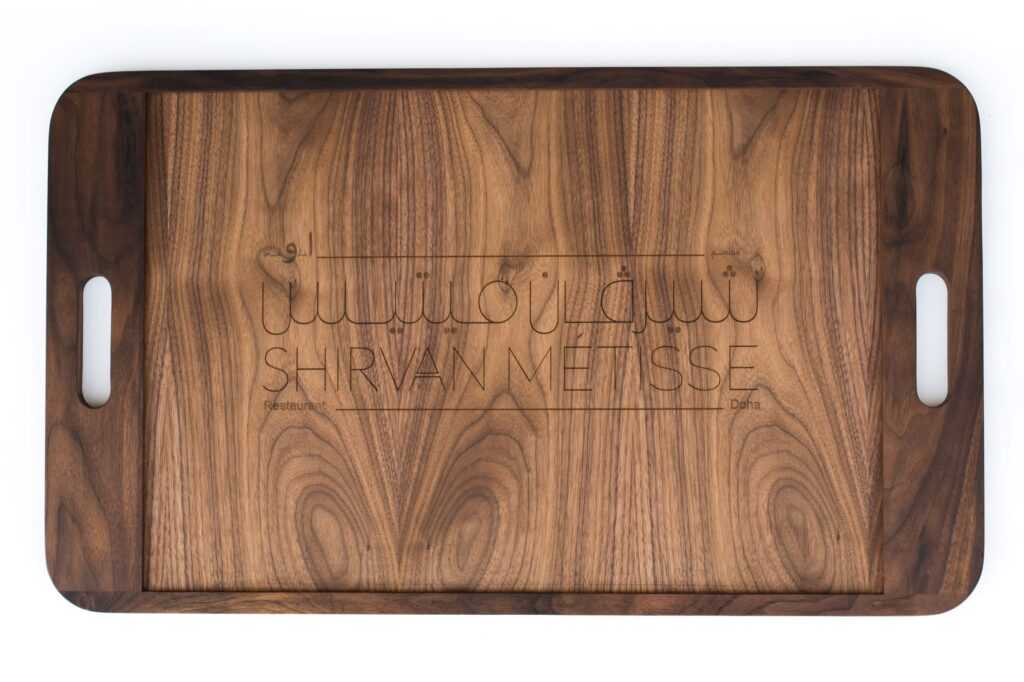 Cantabria-based David Santiago custom-designed the ASA wood tray for the Shirvan Métisse Doha restaurant in Doha, Qatar. The owner is Michelin-starred French chef Akrame Benallal.
The form is inspired by the organicity and softness that erosion produces in nature. The fluid lines adapt to the body, like life boards, and evoke mobility and transport. It is made from American walnut.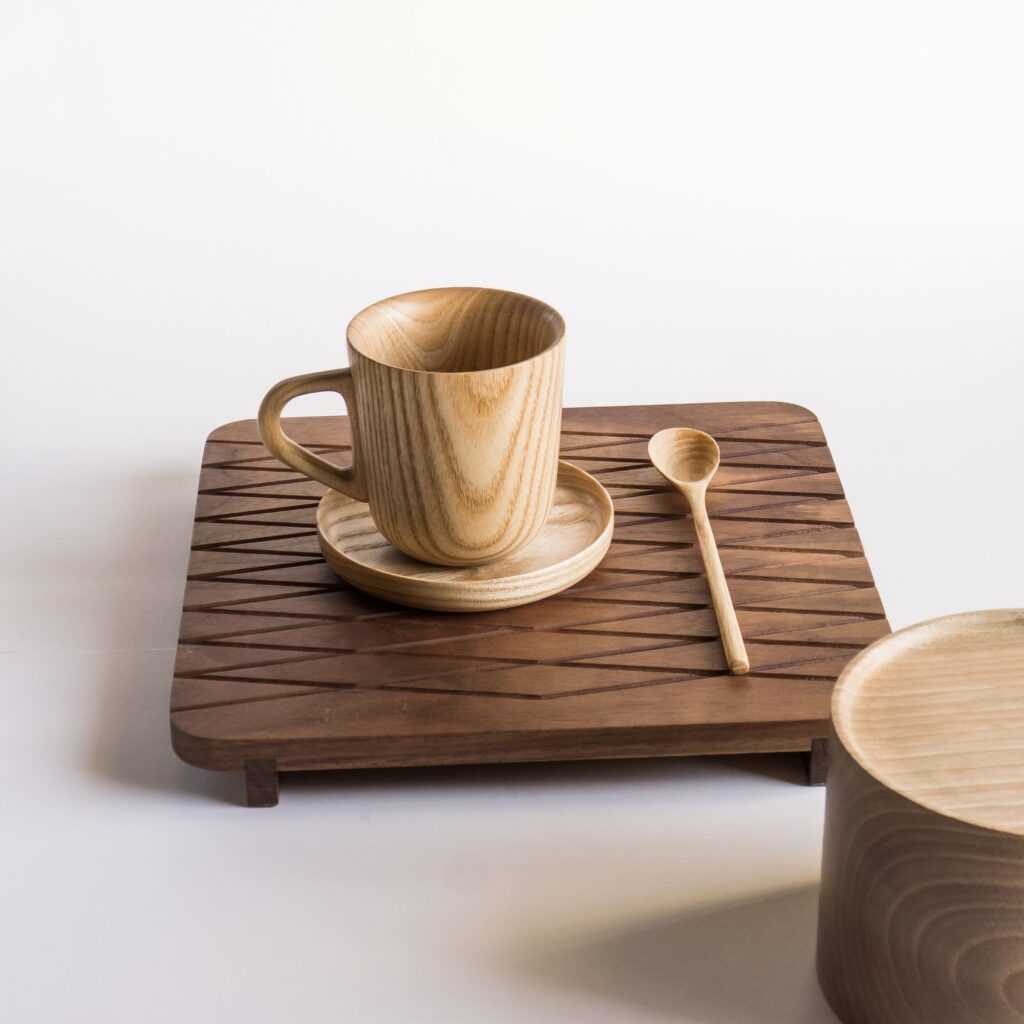 The Sampaka tray is a limited-edition series of trays for teaware. He designed it for the Madrid chocolate shop Cacao Sampaka in 2015. It is a tray for tea or coffee. Both the choice of wood (walnut) and the shape or geometric motifs relate to chocolate. At the same time, it is a crossroads between a more refined Japanese aesthetic and ornamentation reminiscent of Africa.
David Santiago's studio is in the Home Faber Guide of the Michelangelo Foundation. The Michelangelo Foundation is an international non-profit organization that celebrates and preserves master craftsmanship and strengthens its connection to the world of design.
Sol & Luna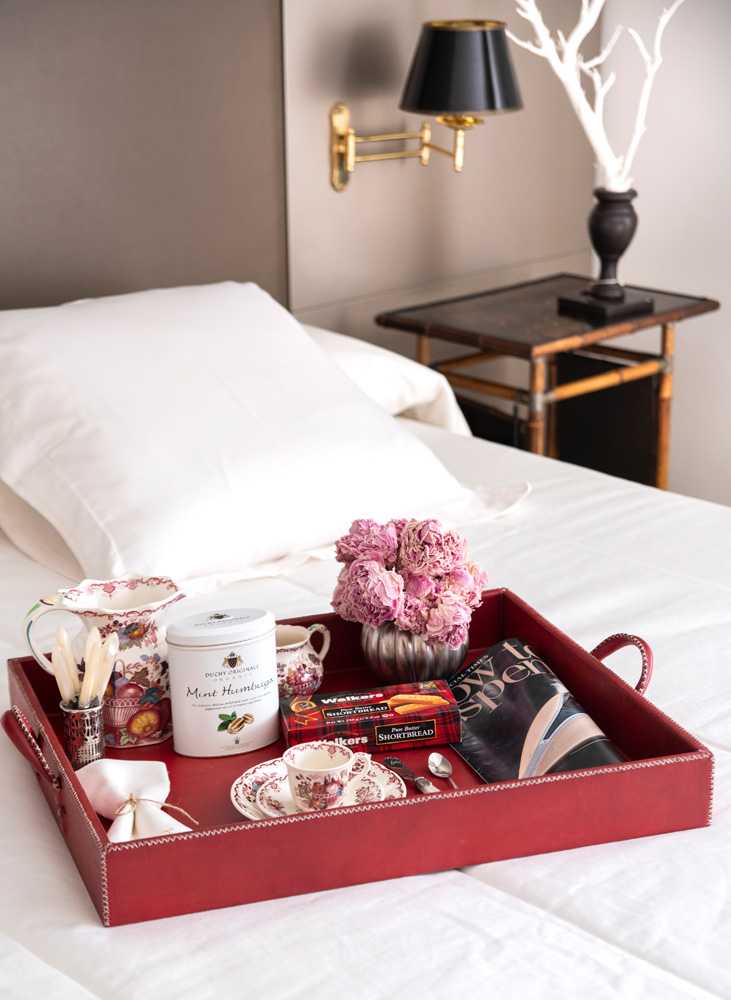 This leather tray is by luxury leather specialists Sol & Luna. Produced by the artisans in Madrid, it is MDF, covered in cow leather, with handmade cross-stitching. The tray is available in natural, brown, black, red, and orange. There are three sizes, the largest size of which can be put on the Sol & Luna luggage rack and serve as a side table.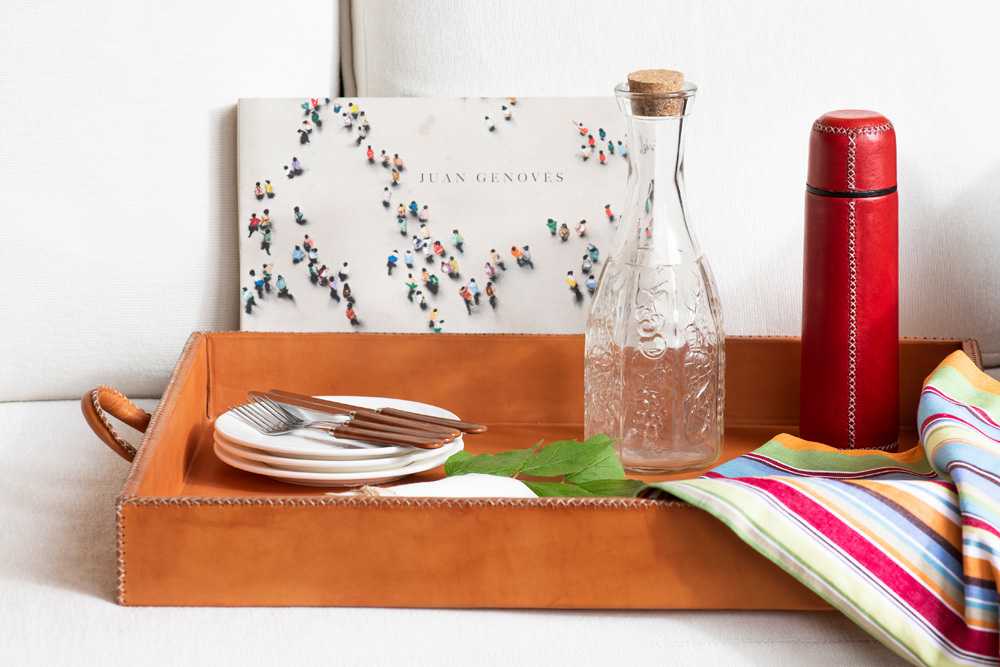 Taller Silvestre for Museo Thyssen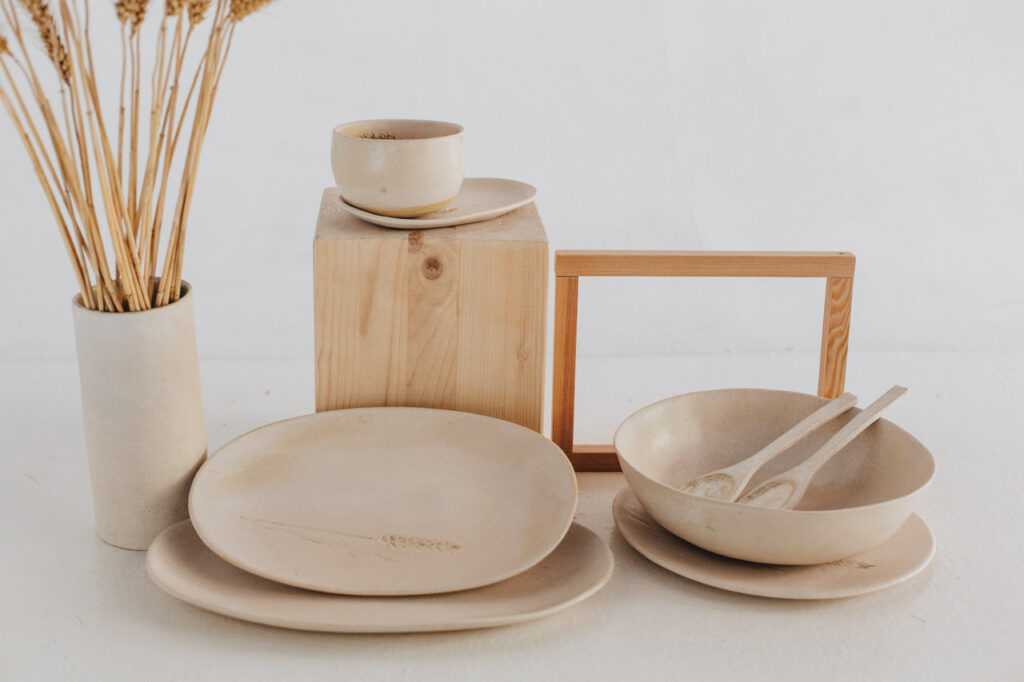 The inspiration for this tray is Renoir's painting Wheat Field. Handmade of stoneware, a material of extraordinary resistance, it is an exclusive design for Tienda Thyssen, the online gift shop of one of the preeminent art museums in Spain, the Museo Nacional Thyssen-Bornemisza in Madrid. It is part of a collection of eight pieces: three trays of different sizes, a dinner plate, a bowl, a salad bowl, a spoon duo, and a vase. The studio uses different impressions of wheatears on each piece, so no two are alike.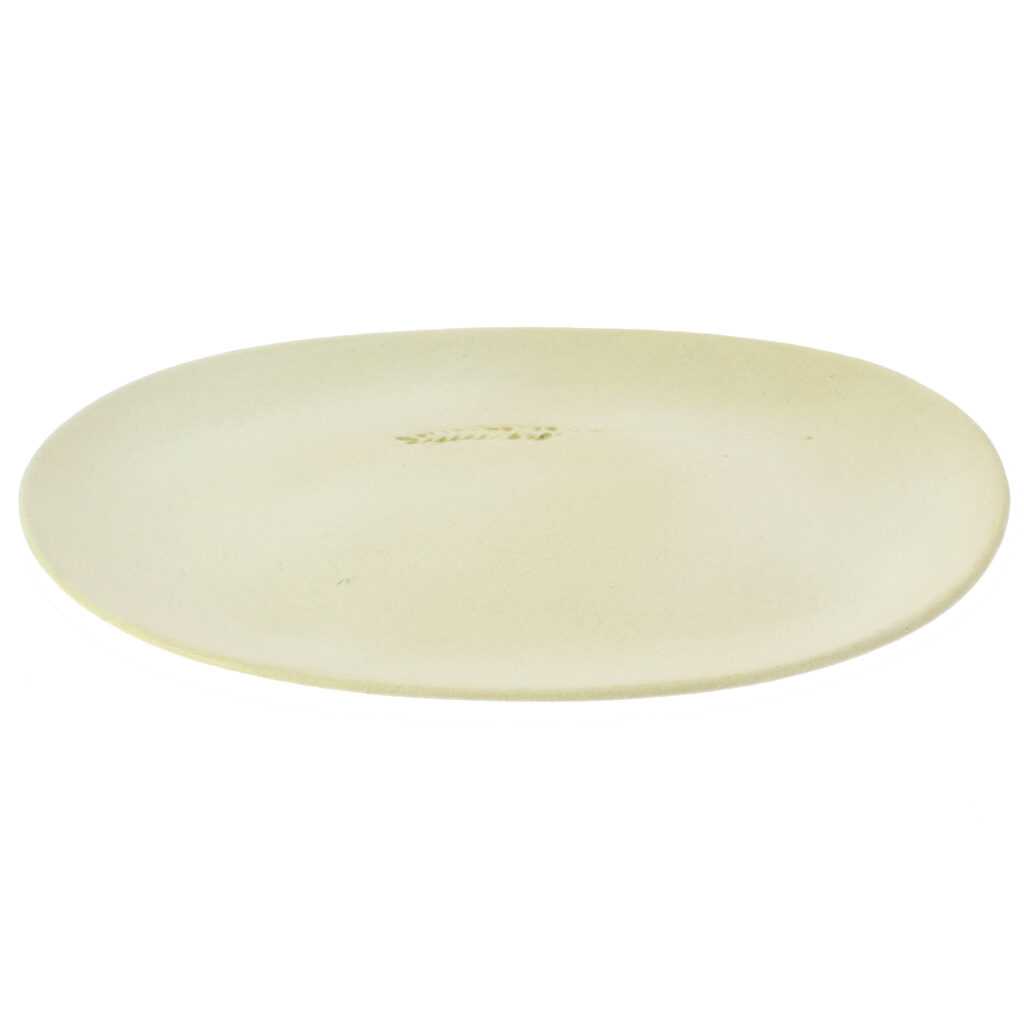 Lorenzo Design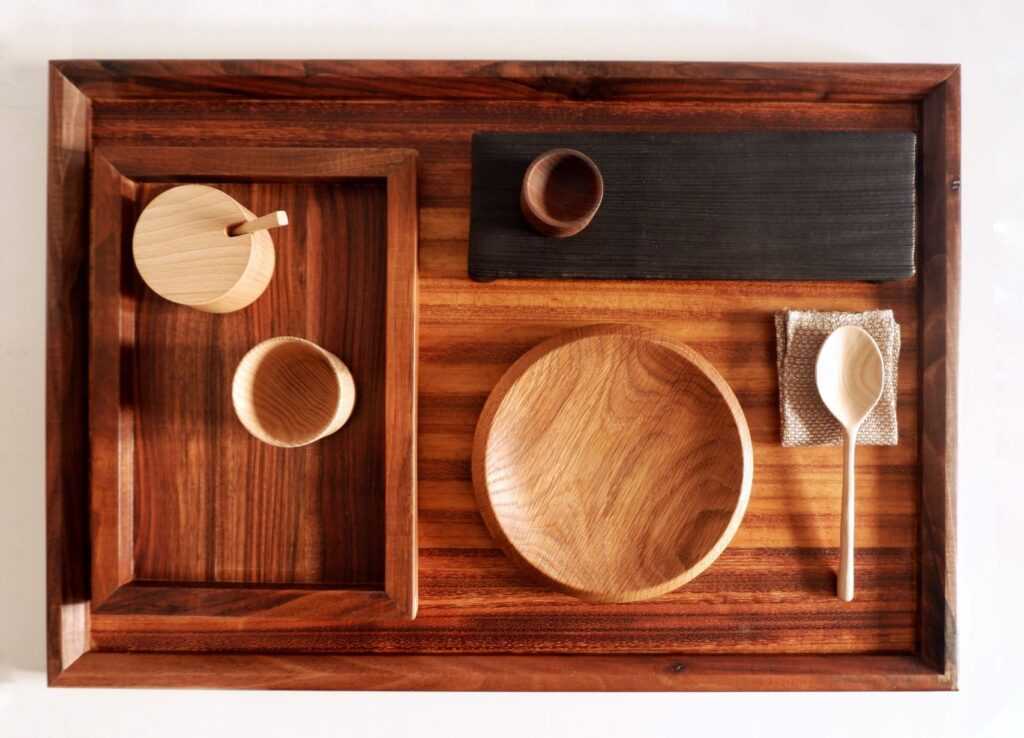 This iroko and walnut tray with a cedar base is made by artisans of the Estudio Sangiovanni in Galicia, Spain for Lorenzo Design.