Profile: Sagarminaga Atelier: Telling Stories with Fiber Art
April 25, 2022
/
/
Comments Off

on Profile: Sagarminaga Atelier: Telling Stories with Fiber Art
"At Sagarminaga Atelier we are passionate about telling stories, those of natural fibers that are expressed and transformed through our hands."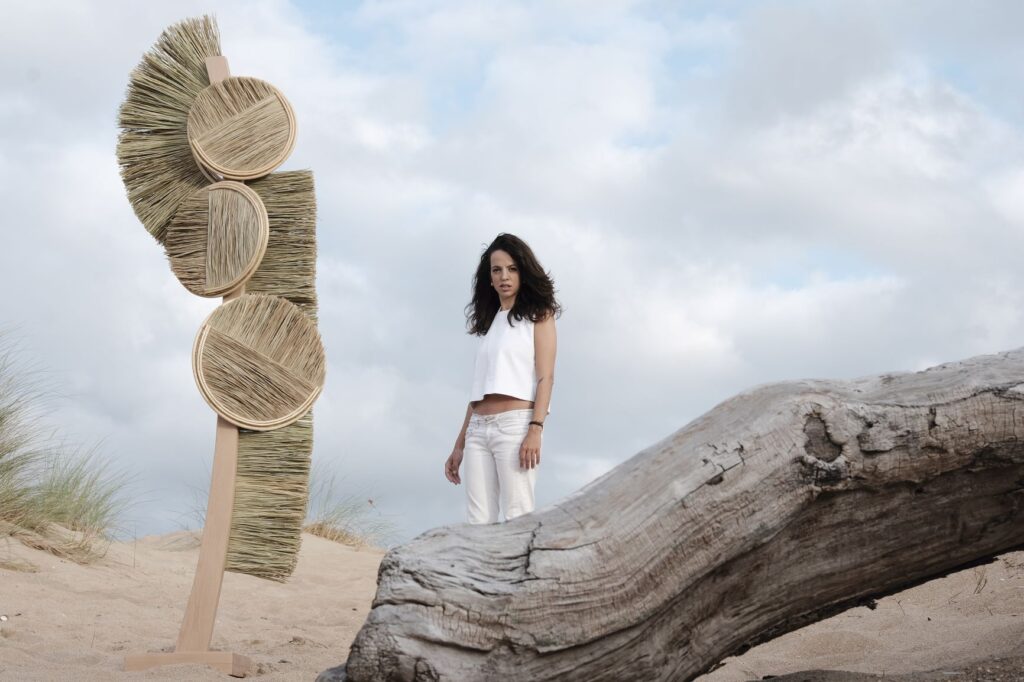 In 2017, Gabriela de Sagarminaga created Sagarminaga Atelier, a craft studio and workshop born of an illusion: to collect an ancient tradition, the craft of vegetable fibers. It is her material of choice for exclusive and timeless pieces and the creation of spaces with a great expressive value.
With formal studies in styling, fashion coordination, and fashion management in Spain and London, she worked in the fashion industry for a few years before departing for six countries in Latin America, including Peru and Columbia. While there, she explored the nexus between the creative process and social transformation.
After returning to her hometown of Bilbao, she dedicated herself to working with her hands. She explored the relationship between different craft techniques and regional traditions before completing a residency at the Medialab Prado in Madrid. During her residency, she discovered esparto grass. She researched its meanings for Spanish culture and its position in the economic and cultural market.
After returning to Bilbao, she continued her research into esparto crafts and traditional production techniques. In seeking to find her language, she did not want to create products that were merely decorative. She wanted to design products that told their own story, which led her to set up Sagarminaga Atelier.
Based in Bilbao, the workshop contemporizes traditional Spanish fiber craft. Working with esparto, marrow, rattan, wood, and other vegetable fibers, Gabriela produces each piece by hand. She investigates the possibilities of the materials and different production techniques, combining ancient European and Asian braiding techniques with new digital numerical cutting technologies.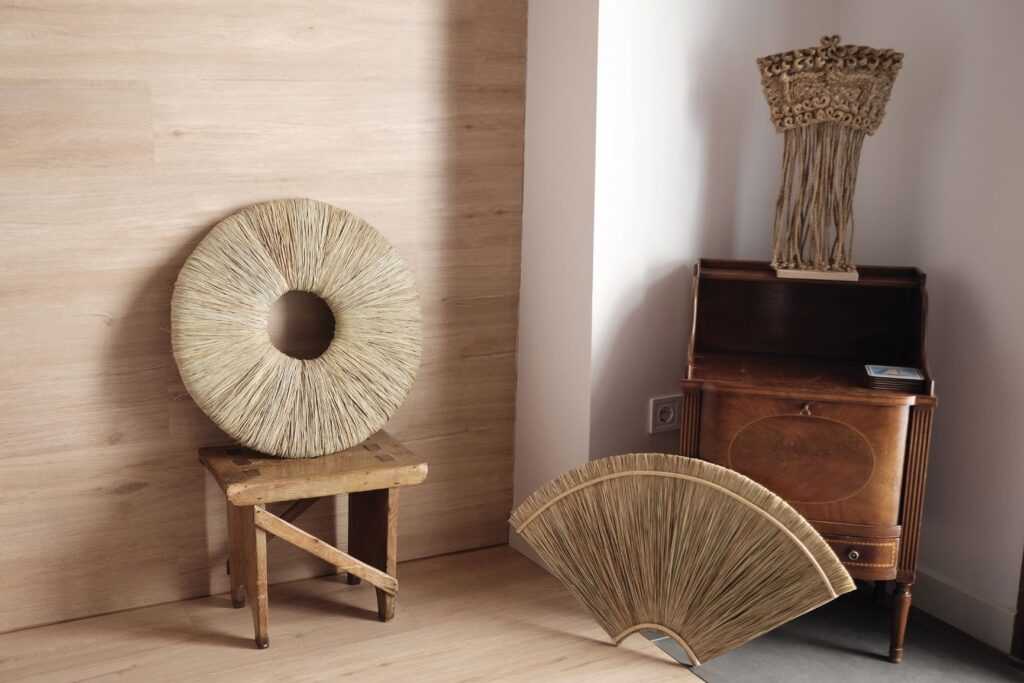 The studio focuses on creating custom interior architectural elements and decorative pieces for the hospitality sector. Commissions have included the Atocha Hotel Madrid, Tapestry Collection by Hilton in Madrid, and the Asador Botafumeiro, a restaurant specializing in Galicia gastronomy located in the province of Biscay in the Basque Country. Her pieces are on the prestigious online marketplace for extraordinary design, 1stDibs.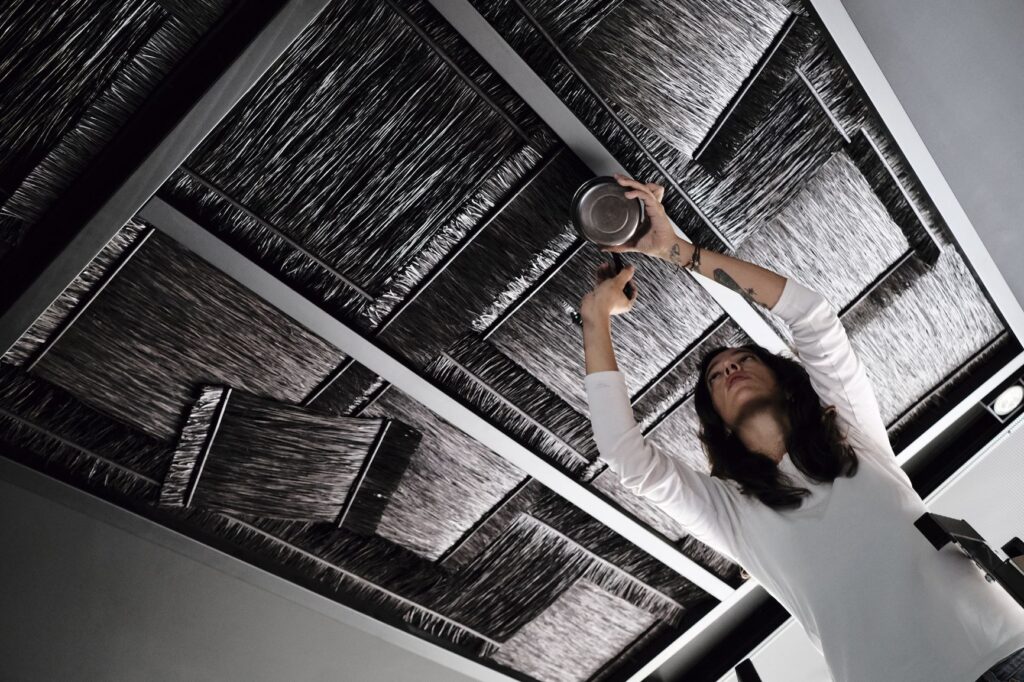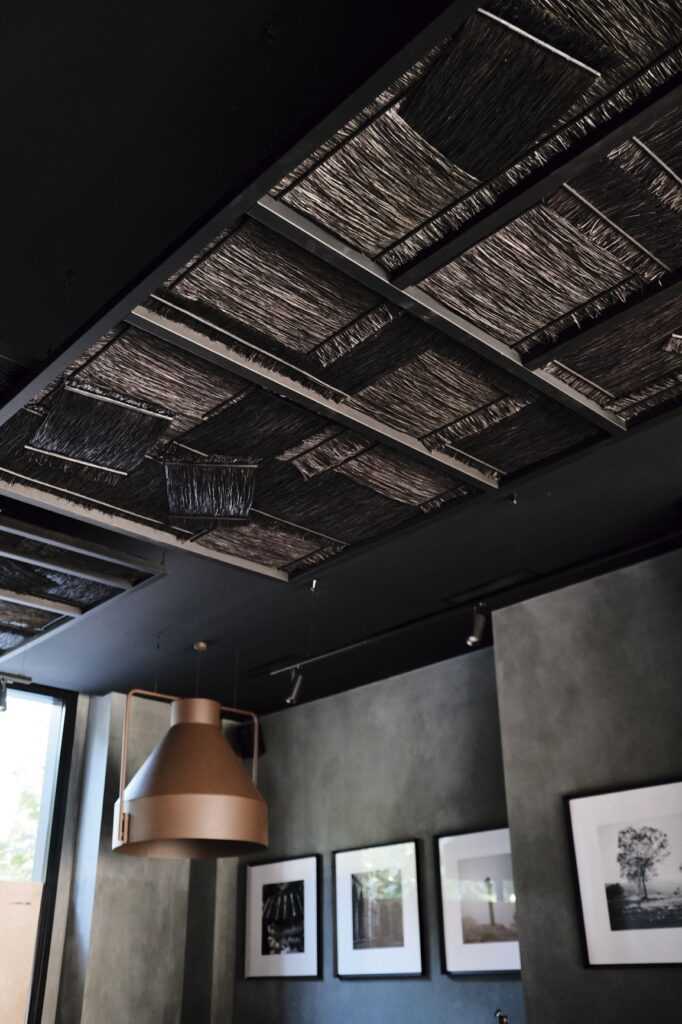 Spain for Design caught up with this prolific talent.
What are the most popular items?
Our emblematic pieces are decorative objects, the fiber frames, such as the "Spring" fiber frame. We try to introduce nature to urban environments and to create landscapes with our pieces, including the fiber frames, claddings, and false ceilings, among other supports. The possibilities are enormous. We are always open to developing new projects and creating unique custom applications.
Is there a Spanish or regional tradition or reference for your technique, design, or inspiration?
We are artisans but also designers and adapt to the needs of our clients' interior design and architectural projects. Every project is unique, and our approach is to study the culture and the context. Research leads us to use unique references to design our pieces because each is a version of the culture and context.
For example, we recovered many elements for the project that we carried out at the Hilton Tapestry Hotel in Madrid. These included the fan, the Andalusian horse, and the steer head ornament. For another hospitality project, we undertook a review of traditional Galician basketry. Another great source of technical knowledge is the great Asian masters and their refined use of natural materials.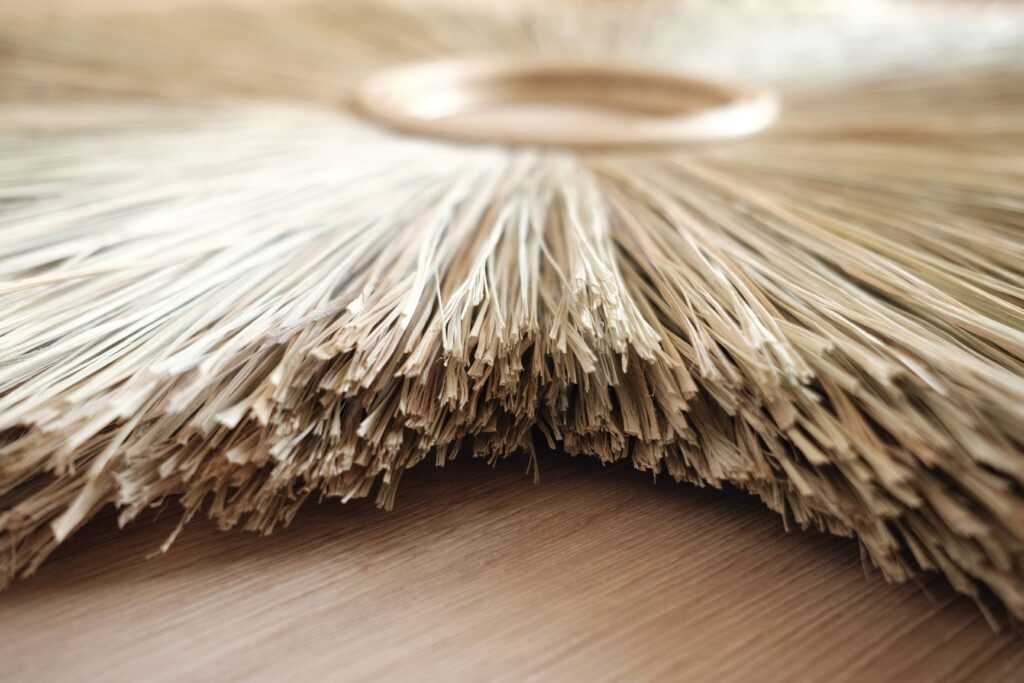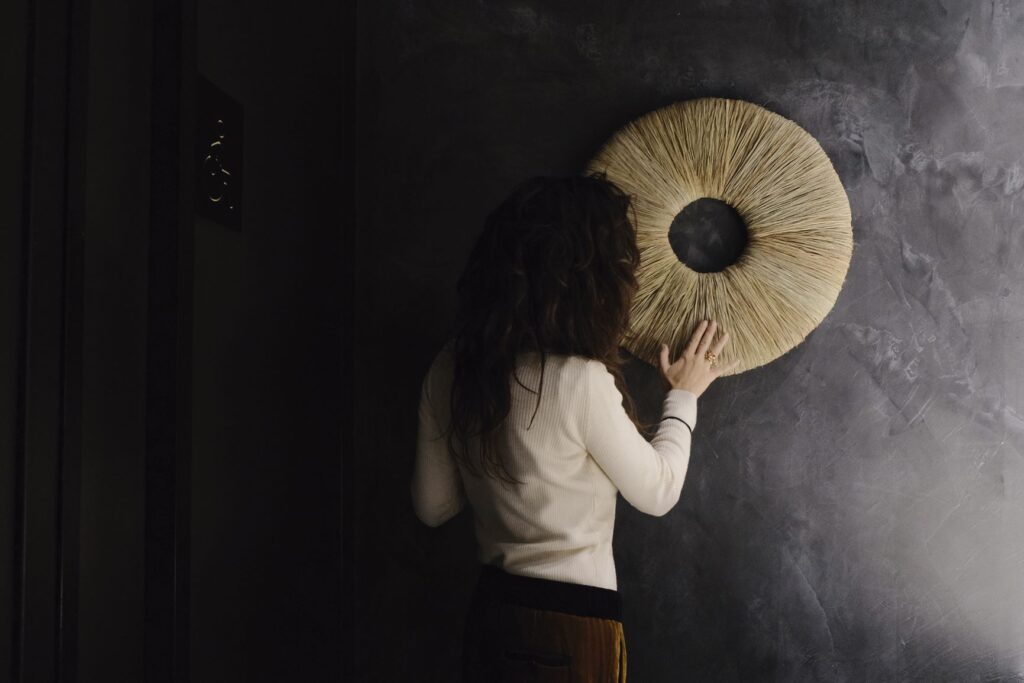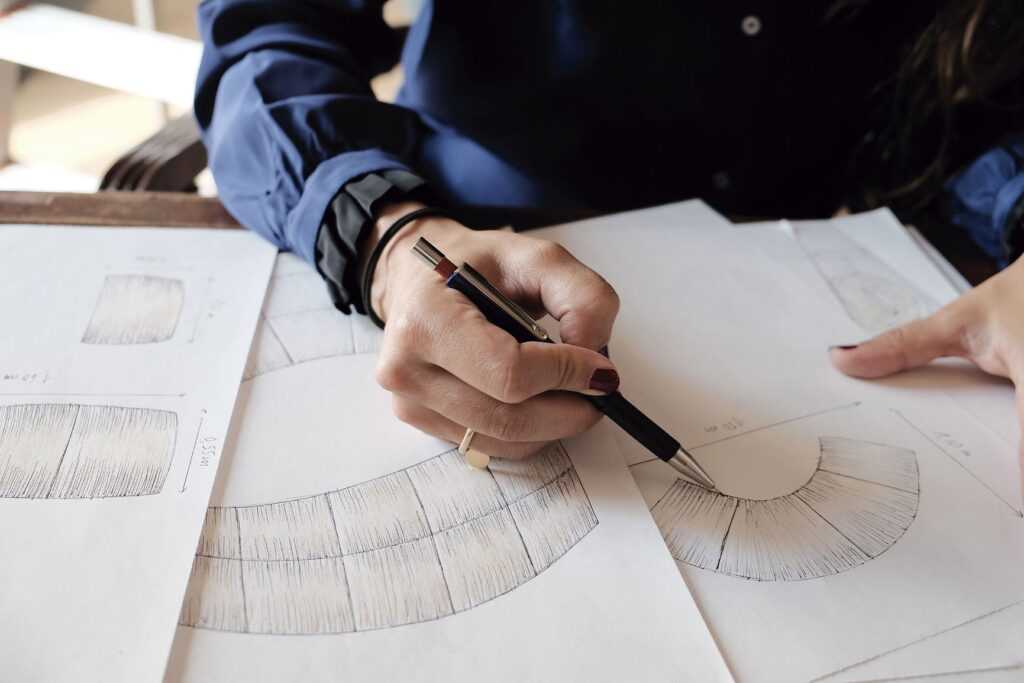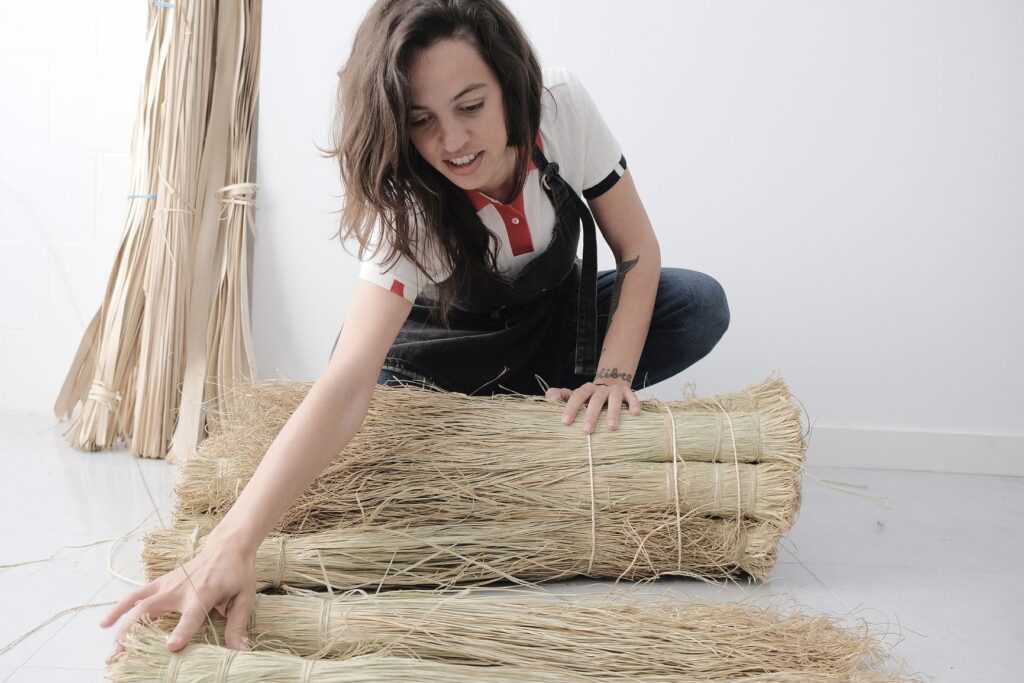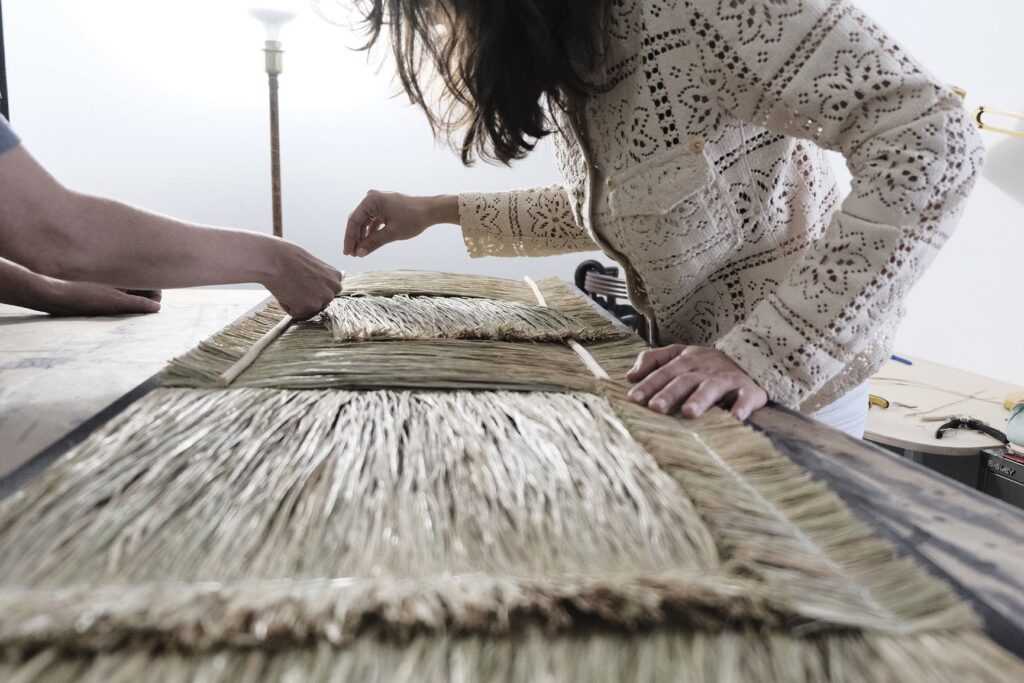 Do you integrate any environmental considerations into your processes?
Our atelier communicates through nature. One of our core values ​is to merge nature with cities and their cultures. Therefore, we use only natural materials in our production process and try to use native fibers that grow abundantly, such as esparto and chestnut. We also pay special attention to the composition of our packaging materials. We look for sustainable solutions and reuse materials whenever possible.
What role do craft markets and organizations play to showcase your work?
These organizations and groups are essential for creating a sector and increasing the strength and visibility of small creators. We value their work but, at least for the moment, we are not very involved with any. There is not much of an artisan tradition in my community, the Basque country, nor is there any real consolidated network of artisans. At the European level, we are listed in the Home Faber Guide of the Michelangelo Foundation, an online platform dedicated to craftsmanship across Europe.
We do not participate in artisan markets because we focus on client-specific and custom design work. We have no inventory for sale. We make custom pieces for professionals. While some of our pieces can be purchased through our online store by end-users, we take three to five weeks to craft each piece. We are now opening online sales channels in the US on 1st Dibs.
What are the plans for the company in terms of 1) creative projects and 2) market expansion?
We want to work on our production facilities. We hope to work on large projects. However, it is a challenge to push ourselves to give the best of ourselves so that each client obtains an extraordinary result. A new facility involves new assemblies and a dedicated space for craft to enable us to experiment more freely and develop new finishes, textures, and skills in devising new applications for natural fibers.
Our current clients are in Barcelona, ​Madrid, the Basque Country, and the US. We want to expand our presence in Spain, the south of France, and the US market. We want to create more custom designs.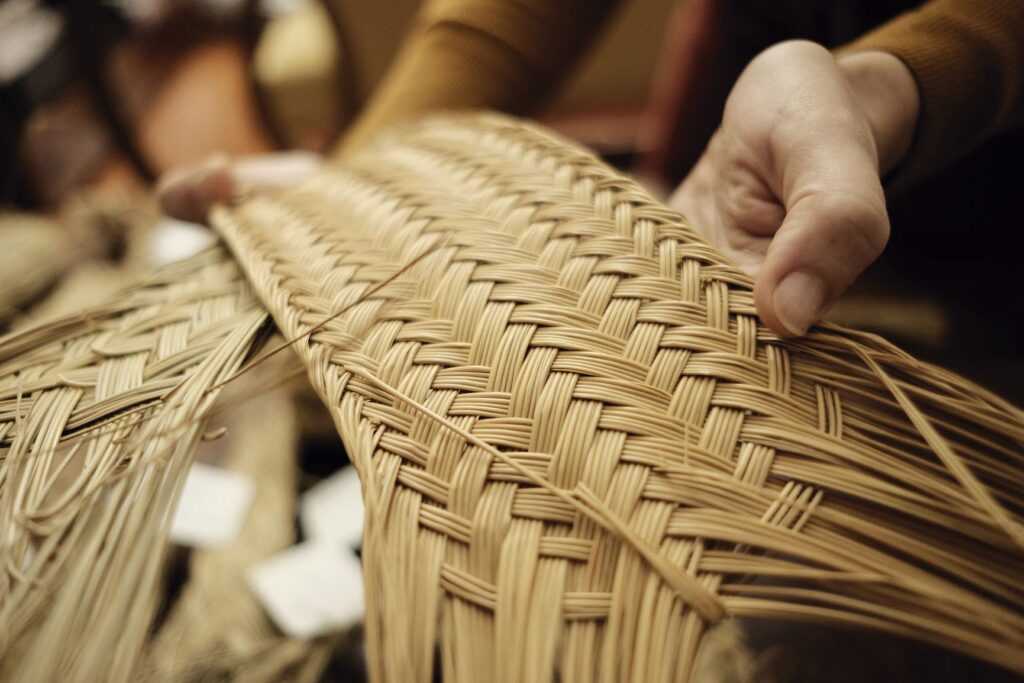 How have social media platforms impacted the company's marketing strategy?
Social networks are showcases that reinforce our communication strategies and provide visibility. They amplify our voice and allow us to connect with those with who we do not have direct contact. On the other hand, platforms involve dedication and specific strategies for each channel. We do account for them as part of our digital marketing strategy. We try to be attentive to their updates since their communication methods constantly evolve.
How has the company fared during the COVID-19 pandemic?
The COVID-19 pandemic has impacted us heavily, especially during our first year. We experienced a reduction in the number of projects, which affected us as new business owners. Many businesses used this work stoppage to focus on carrying out renovations that they could not have undertaken otherwise. We have seen the orders slowly increase and are now involved in various projects. .
Are there any must-see places in your town or community that you think visitors interested in art, crafts, or interior and architectural design or traditions should see?
Basque gastronomy is one of the major attractions of Bizkaia. However, there are cultural attractions.
The Guggenheim Bilbao is a must-see for contemporary art and architectural design lovers.
The Alhóndiga Bilbao, also known as Azkuna Center, allows visitors to connect with contemporary culture through its programming and the tools it makes available. The building itself is a cross between the past, the present, and the future of architecture and design.
The Historic Quarter of Bilbao, known as Casco Viejo or the Seven Streets, is the old nucleus from which Bilbao began to expand. There are many different types of shops and bars that provide a pleasant atmosphere.
Mercado de la Rivera is the largest covered market in Europe, with more than 180 shops.
Plaza Nueva is one of the most iconic squares in Bilbao. It is a place to enjoy exquisite gastronomy, particularly traditional and excellent pintxos, which Bilbao is known for.
Other buildings are the Cathedral of Santiago, the church of San Nicholas, and the church of Santos Juanes, three wonderful examples of religious architecture.
The Museum of Fine Arts of Bilbao is characterized by its chronological breadth, from the thirteenth century to the present day. It houses a diversity of artistic works.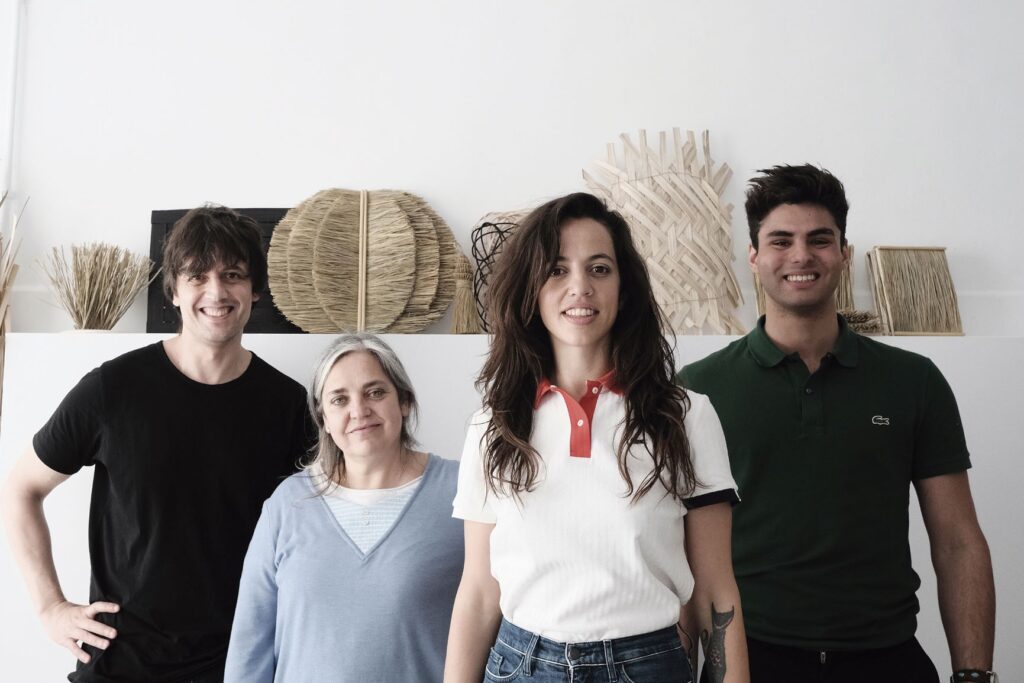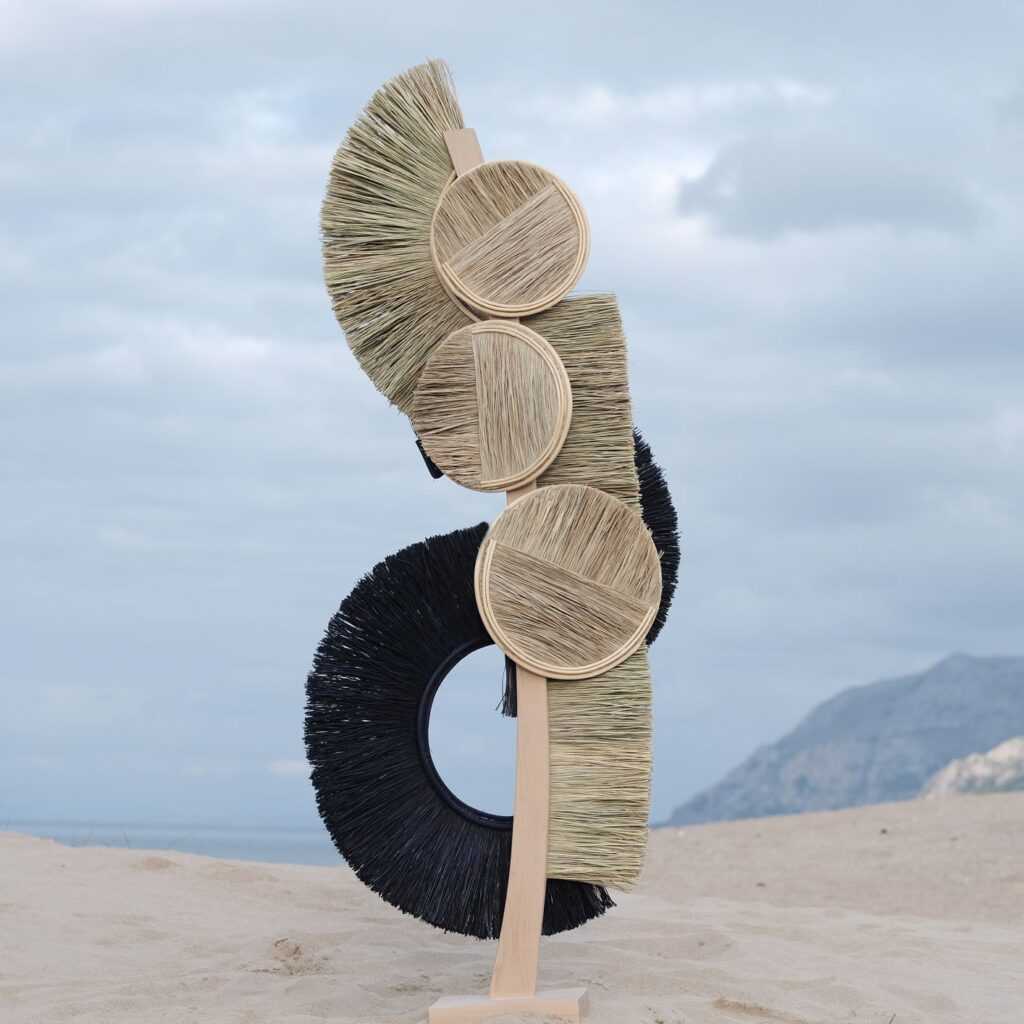 Photography courtesy of Gabriela de Sagarminaga.