Made in Spain in the World: 3 Leading Spanish Brands at the Prestigious Maison & Objet Fair in Paris
The spring edition of the Maison & Objet, one of the preeminent international trade fairs for the decoration, design, and lifestyle sector, took place between March 24 and 28 after a hiatus due to the pandemic.
This edition centered around different aspects of the theme "New Luxury.". Exhibitors in fourteen sectors presented a range of styles and product offerings in decoration, design, and lifestyle.
Over sixty Spanish firms took part. Spain for design asked three about their experience: renowned Sevilla-based ceramicist Yukiko Kitahara of Taller Kúu, Sol & Luna, creator, manufacturer, and retailer of luxury leather furniture and decor and SACo, the association of contemporary artisans in Spain whose mission is to showcase creations by artisans and designers from Spain who work in various disciplines.
Yukiko Kitahara
It was hectic, and everything went well, says Yukiko. There was less attendance than before but more contacts and orders, mainly from European countries. Our creations and presentation were very well-received.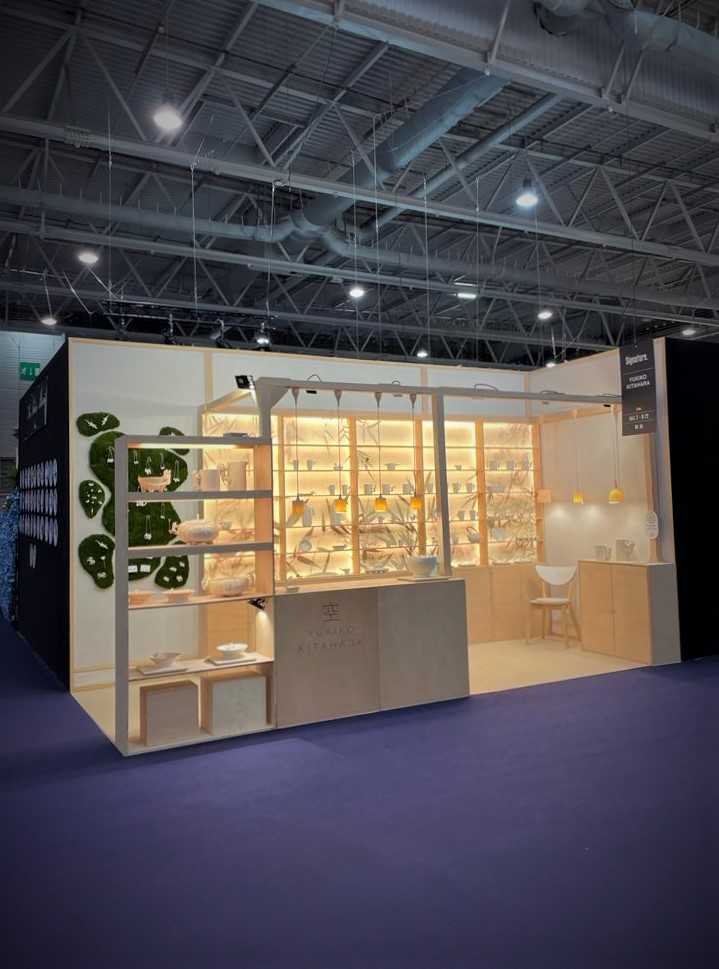 Read more about this award-winning studio at Profile: Yukiko Kitahara: Eastern Influence. Image courtesy of Taller Kúu.
SACo
It went very well for us, says founder Cristina de la Guardia. We built our stand by hand and were quite pleased with our presentation.
Read more about this association at SACo: Showcasing Contemporary Spanish Artisanship.
Sol & luna
It was a great experience, says founder and owner Carolina Sánchez de Movellán. The show was smaller than in previous years, but the visitors were very professional and willing to purchase. We presented a masterpiece: the Eiffel Towle, which is 1,65cm in height and covered in leather with red stitching. We also presented our collection of mixed recycled crystal and leather. We also had success with our woven collection of baskets and benches.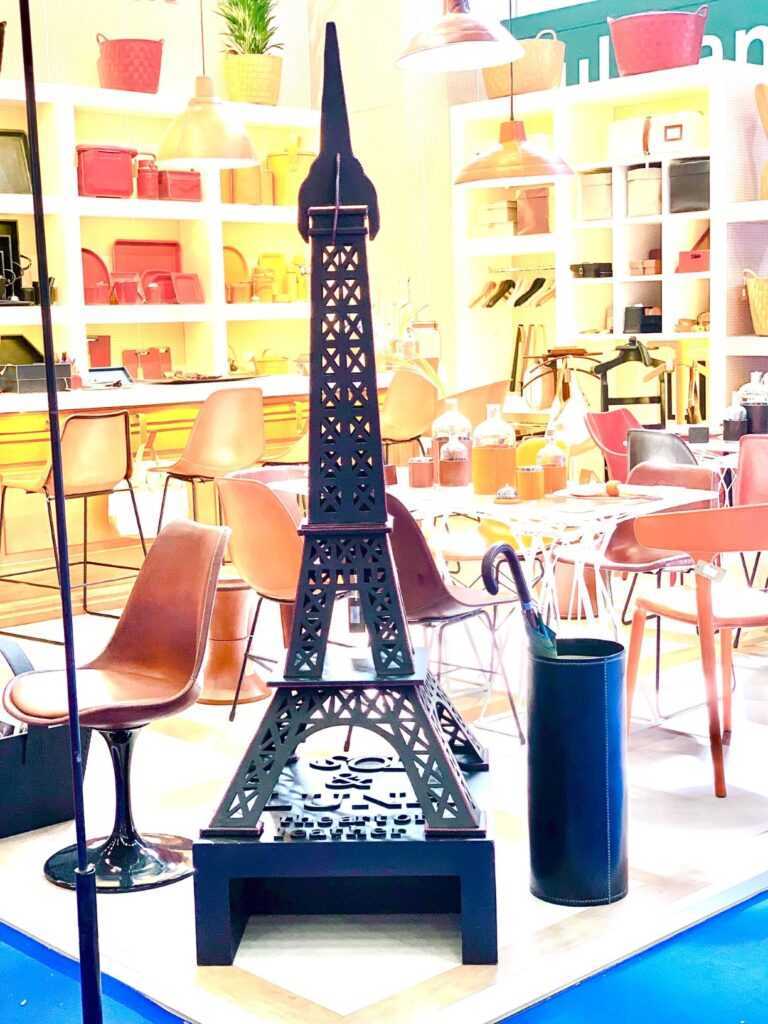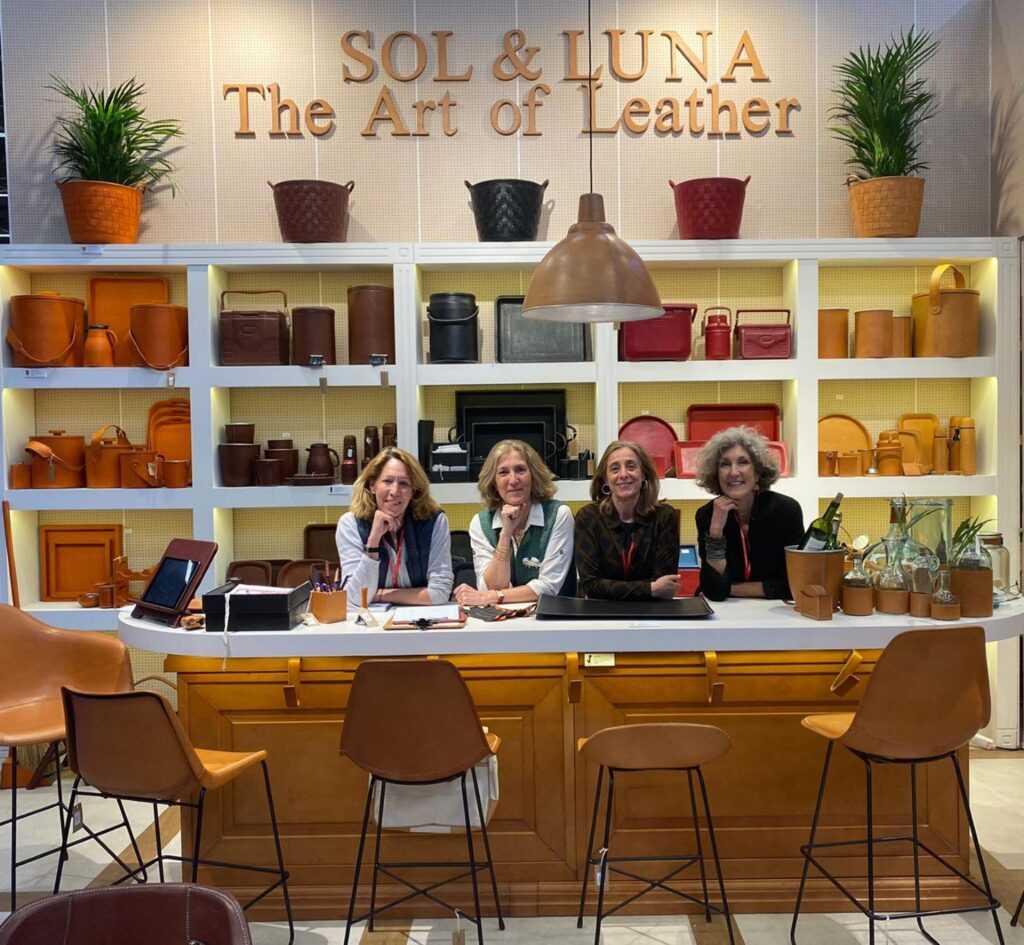 Read more about this studio at Profile: Sol & Luna: The Art of Leather. Images courtesy of Sol & Luna.