Coush Armó: Bakery de toda la vida in Barcelona's Gràcia neighborhood
January 30, 2023
/
/
Comments Off

on Coush Armó: Bakery de toda la vida in Barcelona's Gràcia neighborhood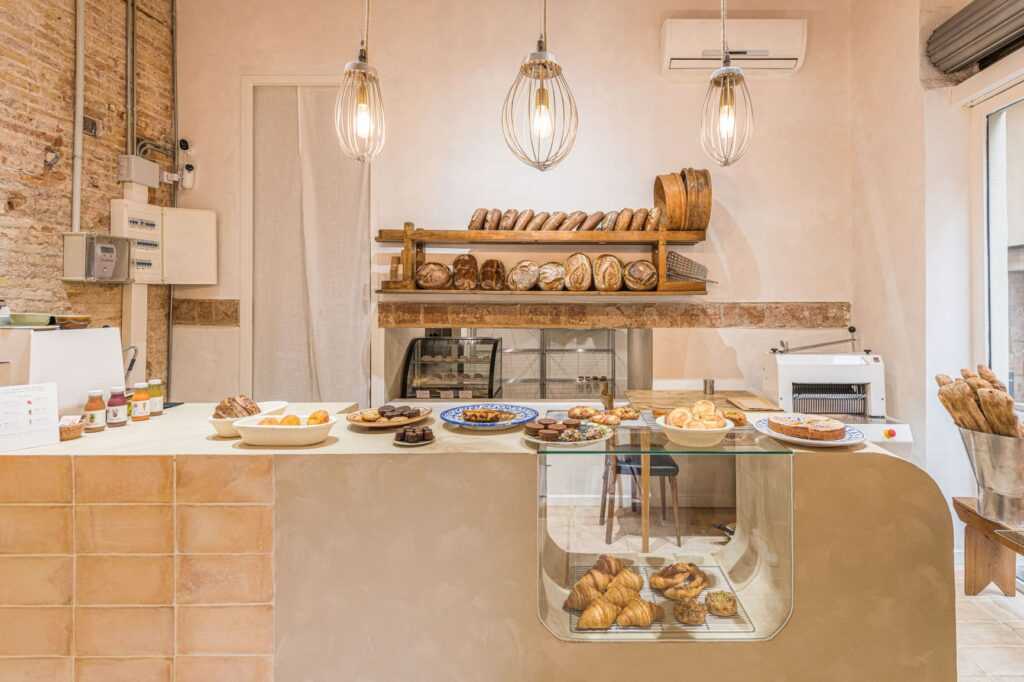 Inspired by traditional bakeries, Coush Armó (@coush.armo) opened in November 2022 in the Gràcia neighborhood of Barcelona. Designed by Barcelona-based Arc Disseny, the interior design features the raw beauty of natural materials and gives prominence to the star product: bread. Naked. Imperfect. A certain industrial air. The project responds perfectly to the philosophy of Argentine baker Francisco Seubert, founder of Fuerza Atelier (@atelierfuerza): an authentic atmosphere that primes natural materials and artisanship.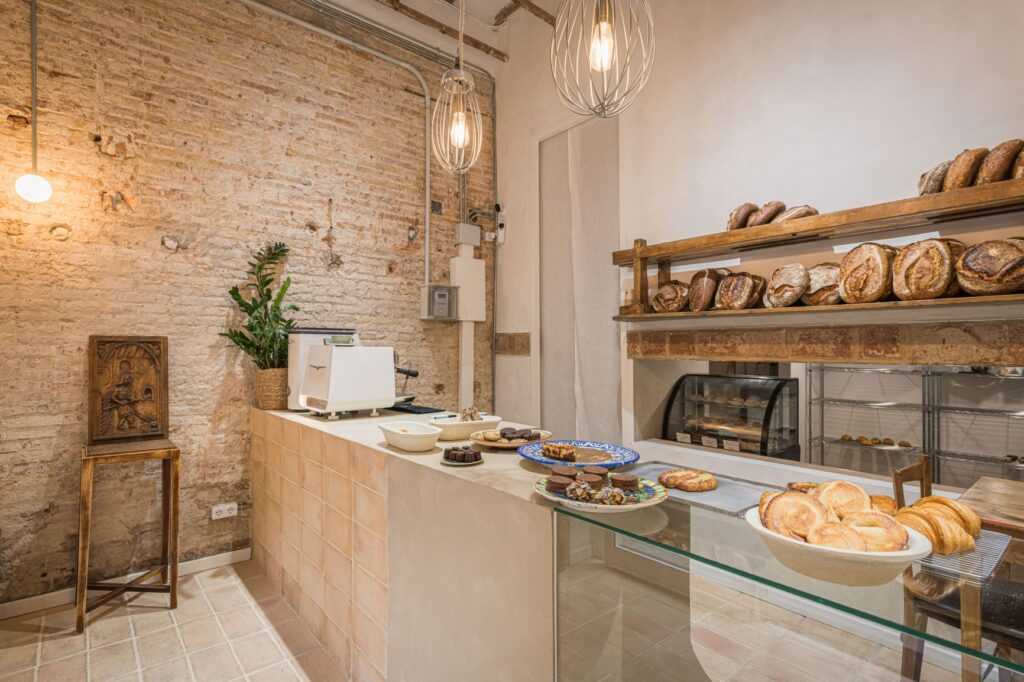 The fixtures and furniture are purposely austere, a testament to traditional crafts. Each makes a textural contribution. Exposed brick on the walls. Cement, glass, and clay tiles on the custom countertop. Raw natural wood shelves.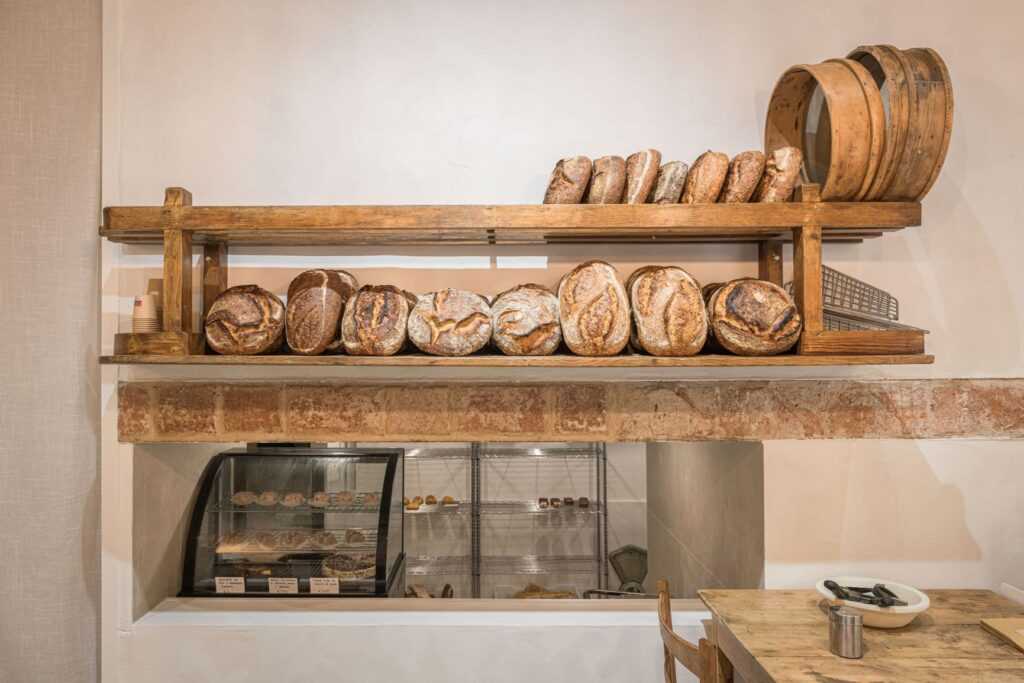 The design is purposeful and timeless. The door that leads to the back room is a fabric curtain. A rustic solid wood bench provides seating for customers. Traditional earthen pots dot the space. Like slow bread dough, time passes slowly, as if technology has not arrived yet. This bakery represents the most honest artisan tradition in the 21st century.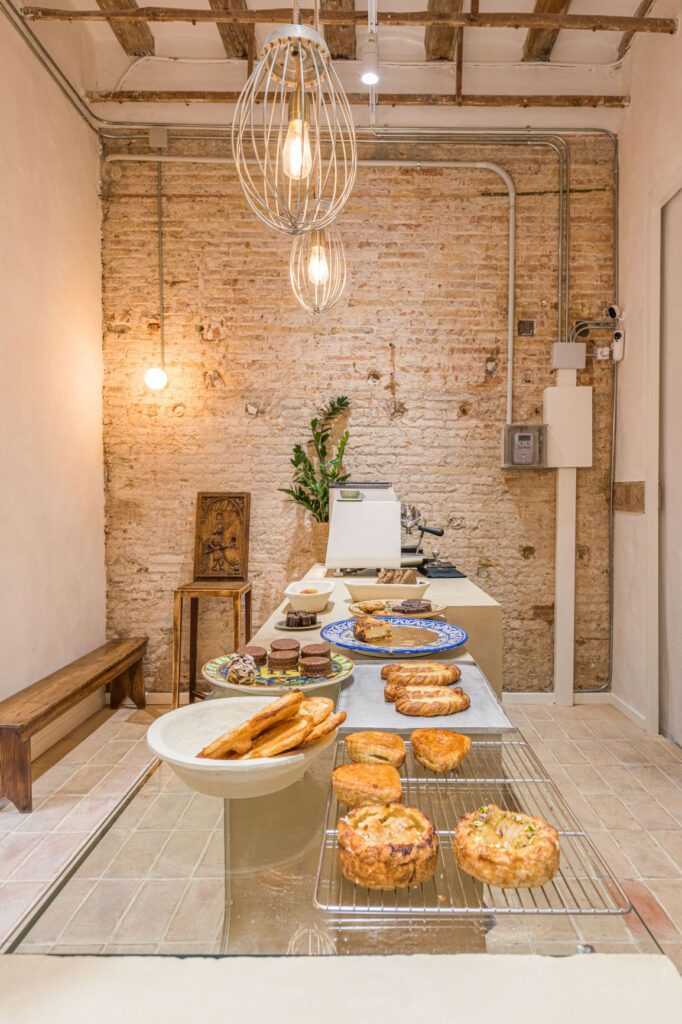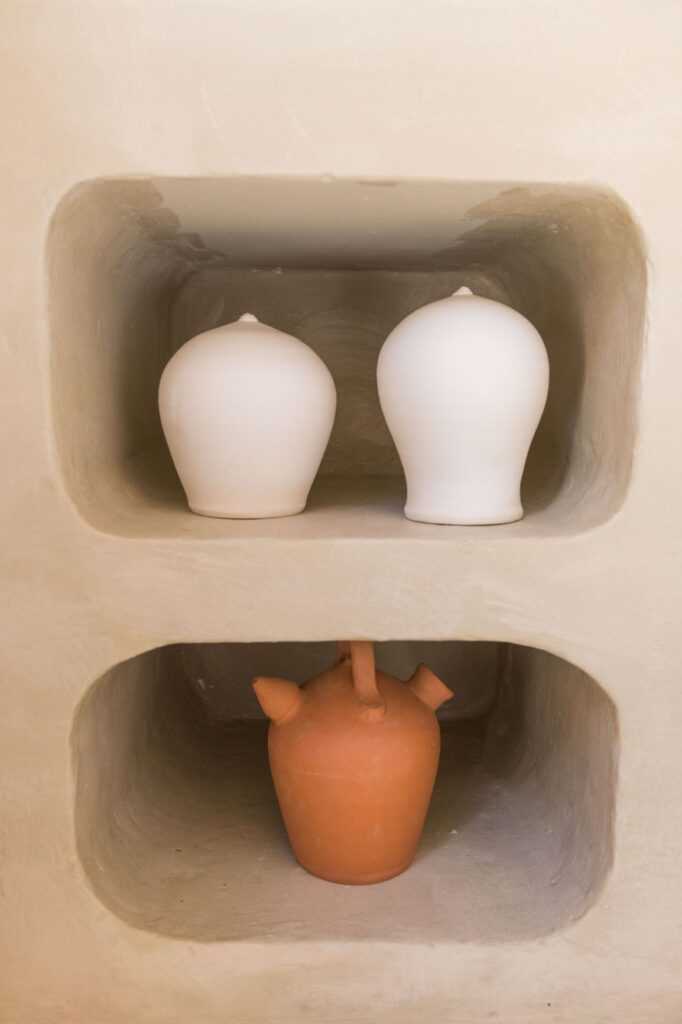 Arc Disseny is an interior design studio that Raimon Parera opened more than 40 years ago, which his daughter, Mariona Parera, currently runs. Its portfolio includes residential and commercial interior design projects, including retail, offices, hotels, and restaurants.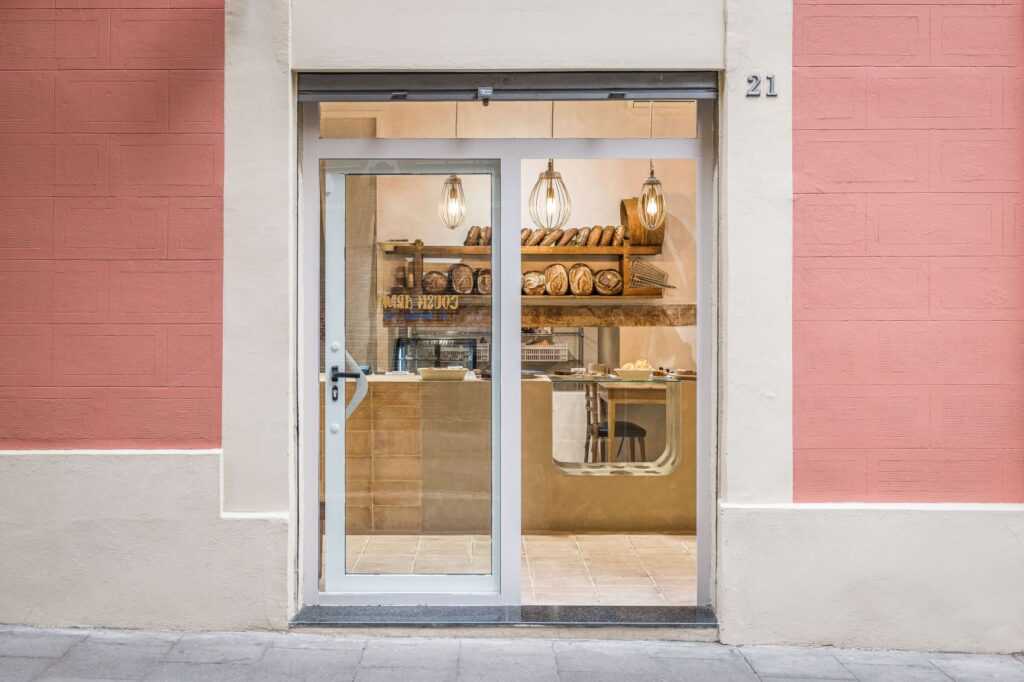 Photogrpahy by Mercè Gost .