Sergio Macias Brings Hollywood Glamour to a Casino in Gran Canaria
October 4, 2021
/
/
Comments Off

on Sergio Macias Brings Hollywood Glamour to a Casino in Gran Canaria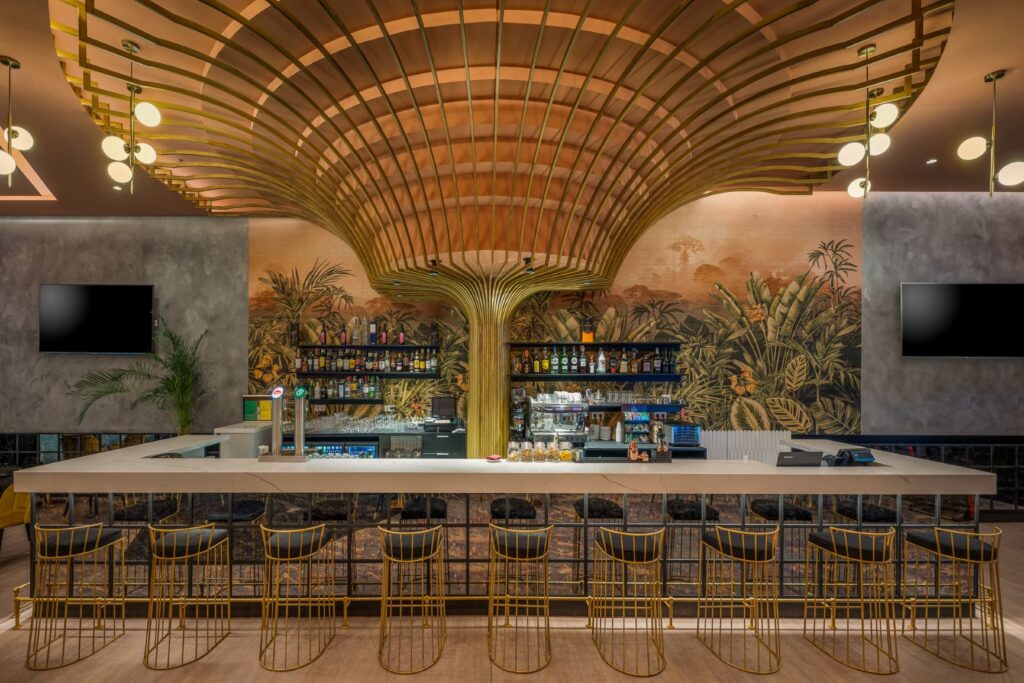 Creative design studio Sergio Macías, based in Las Palmas, Canary Islands, created the interior design of Play & Win casino at the Punto Zero salons in Gran Canaria. Located in the Mogan Mall shopping center, the design evokes the glamorous style of a Hollywood film casino and avoids the stereotypical trappings associated with this type of space. Metal, velvety textures, pastel tones, soft ambient lighting, and art-deco elements are the main elements of the eclectic design.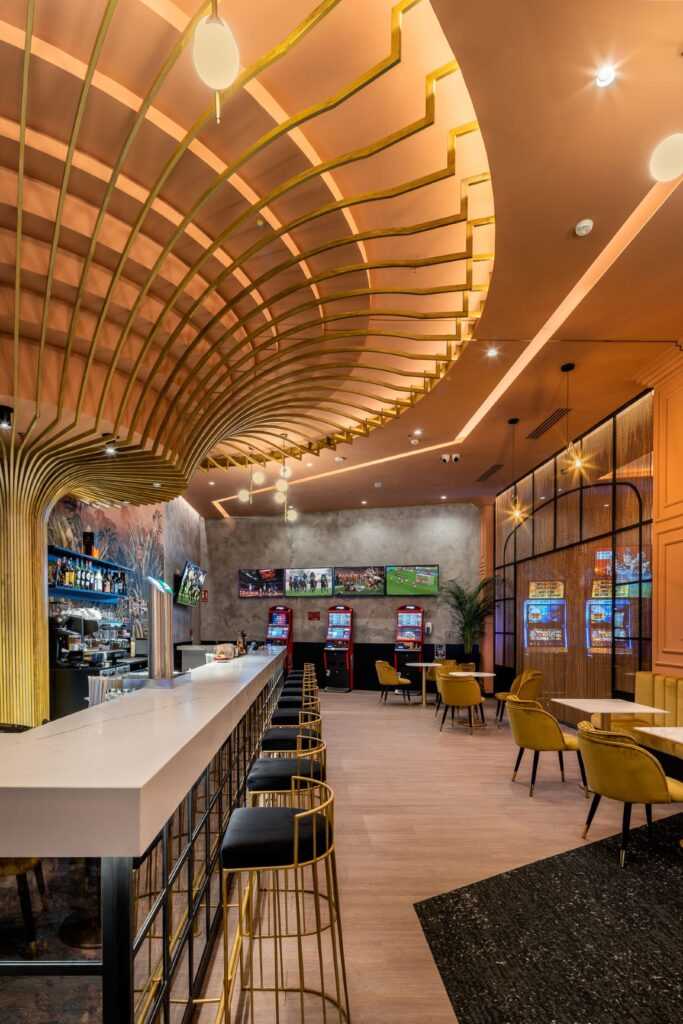 The venue has two areas; the bar and the roulette room. The focal point of the bar area is the imposing four-meter golden metal structure above the bar. In the form of a tree, the design inspiration is golden jackpots of raffles. The wallcovering next to the bar with its jungle motifs adds depth and softens the metallic elements and light fixtures.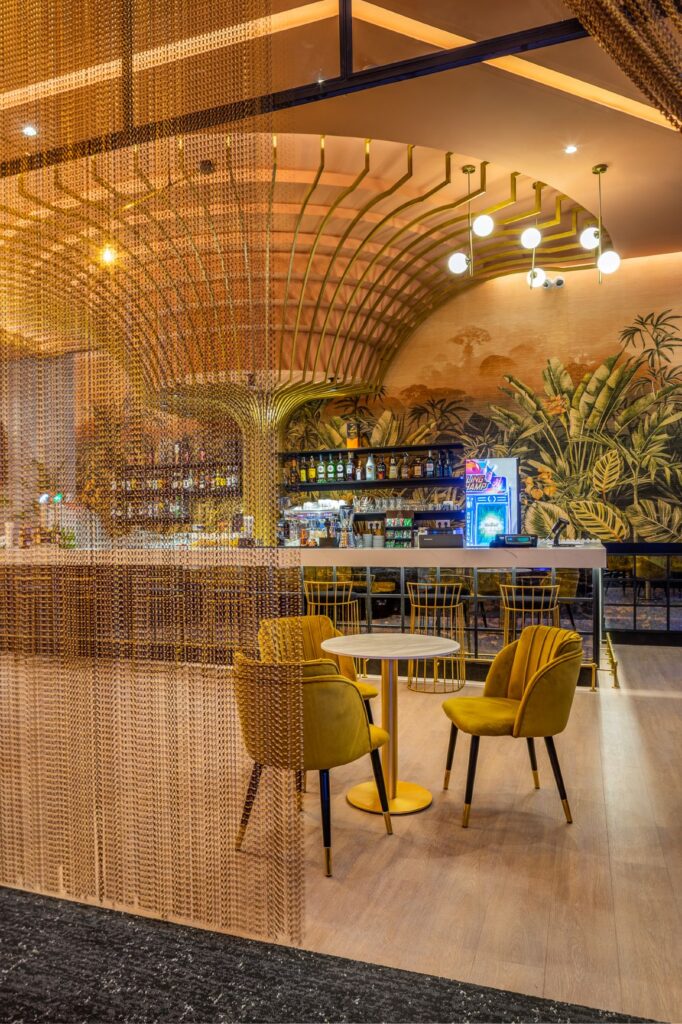 The upholstery on the chairs and benches is a velvety fabric in an intense yellow, almost golden tone.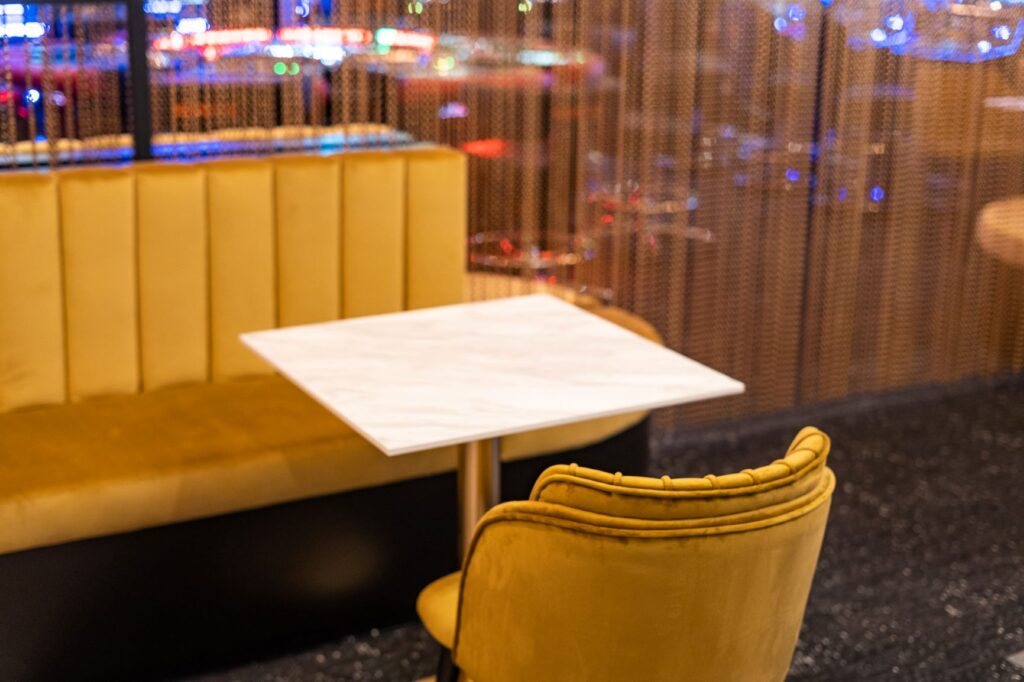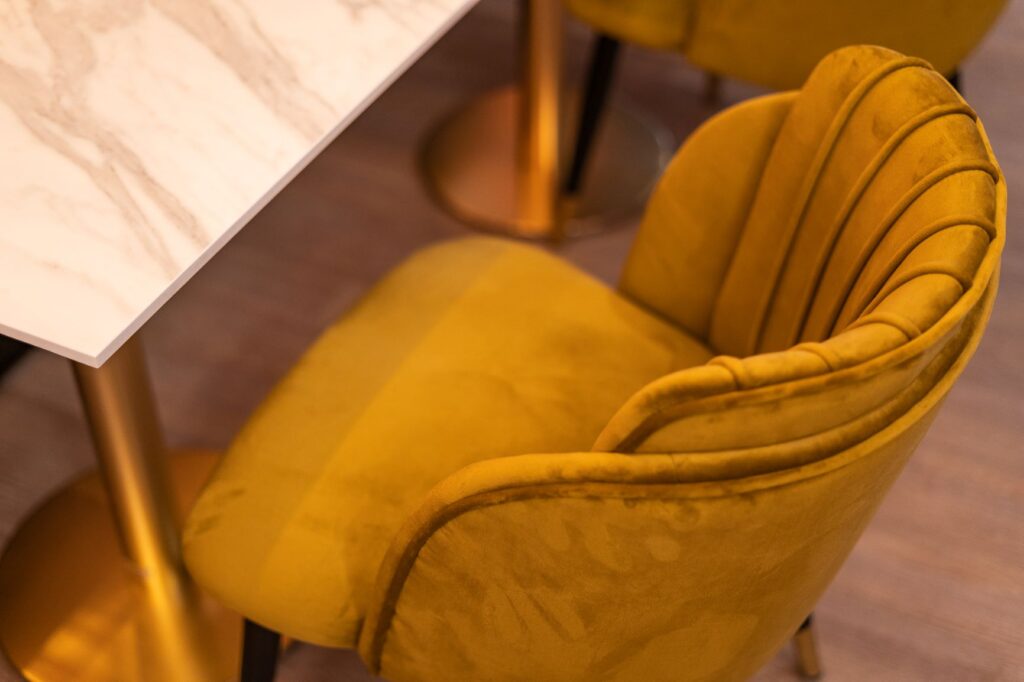 The yellow palette contrasts with the black upholstery on the metal bar stools.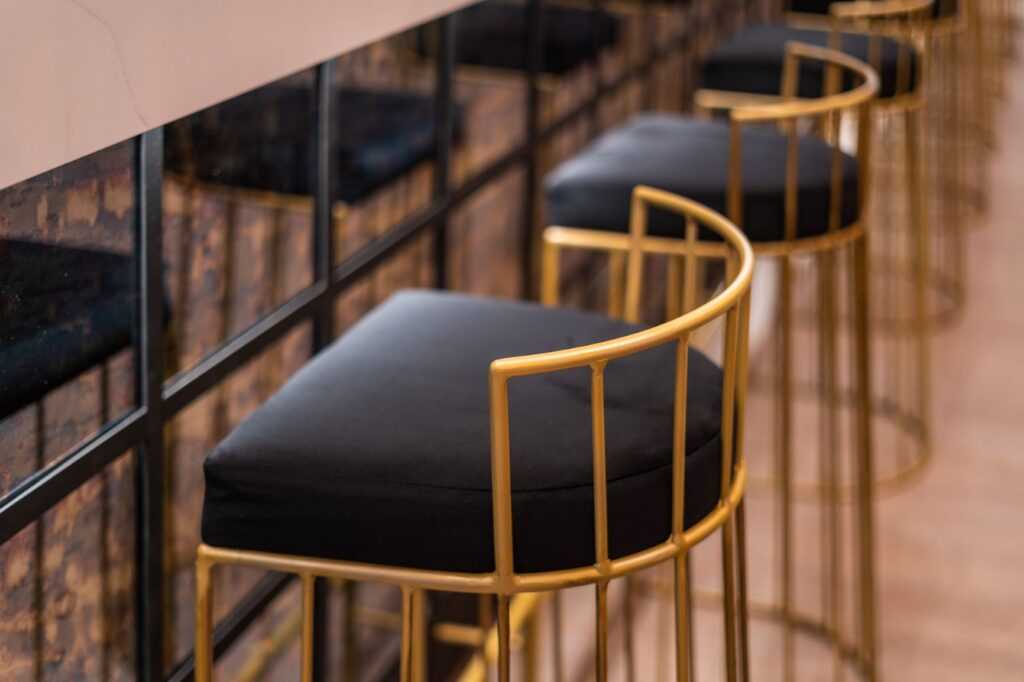 Gold metal chain curtains separate the bar from the roulette area. They hang from metal and glass-paneled porticoes.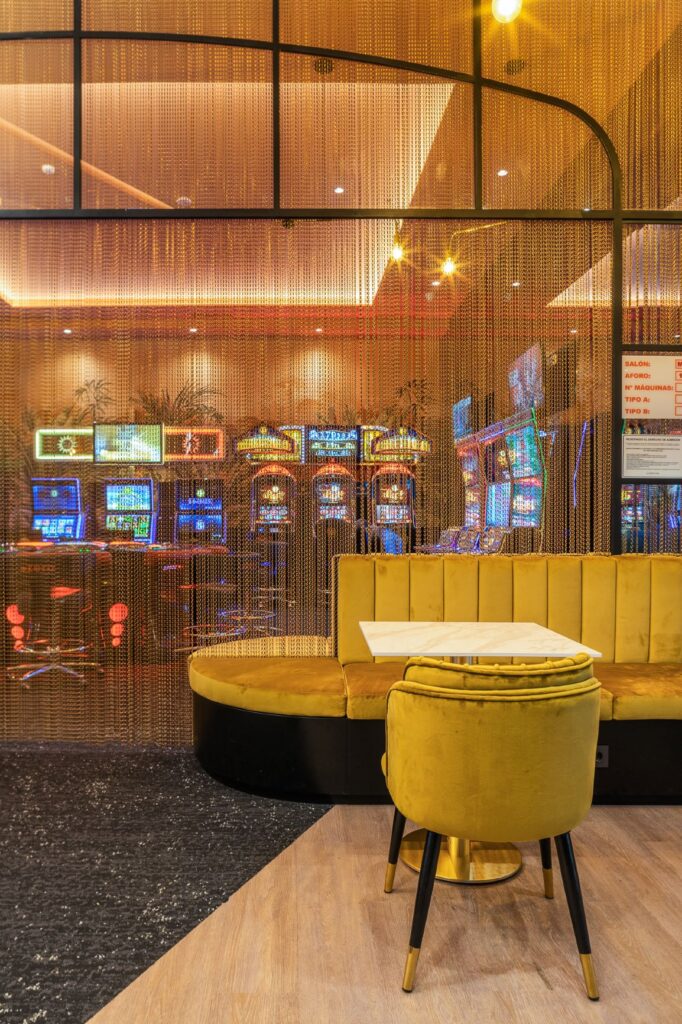 The aged wall mirrors in the roulette space visually enlarge the area and lend a retro vibe.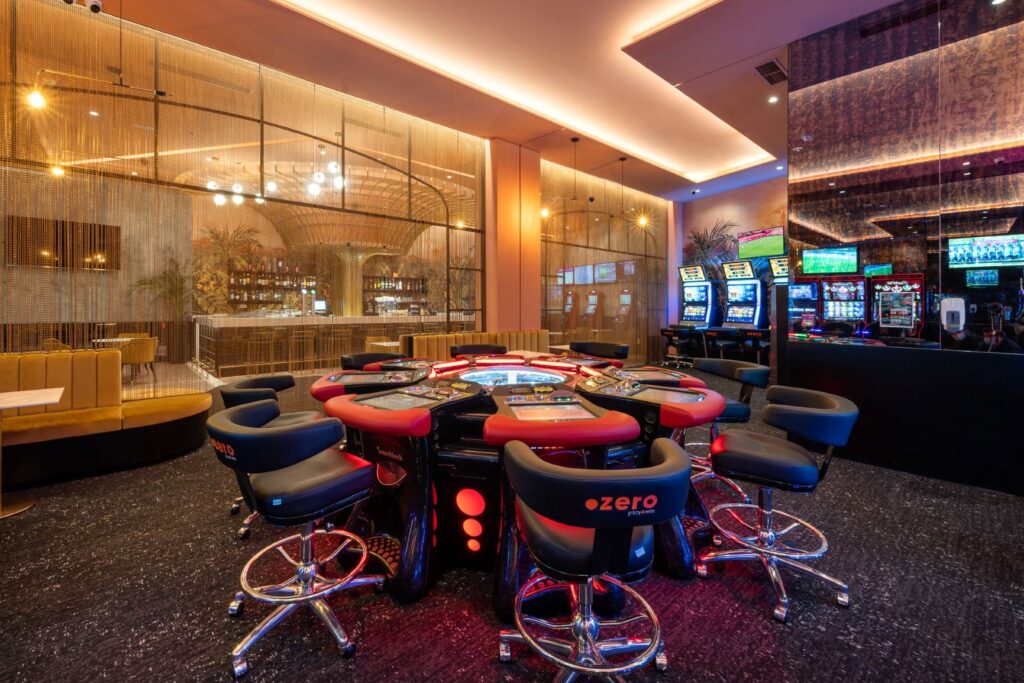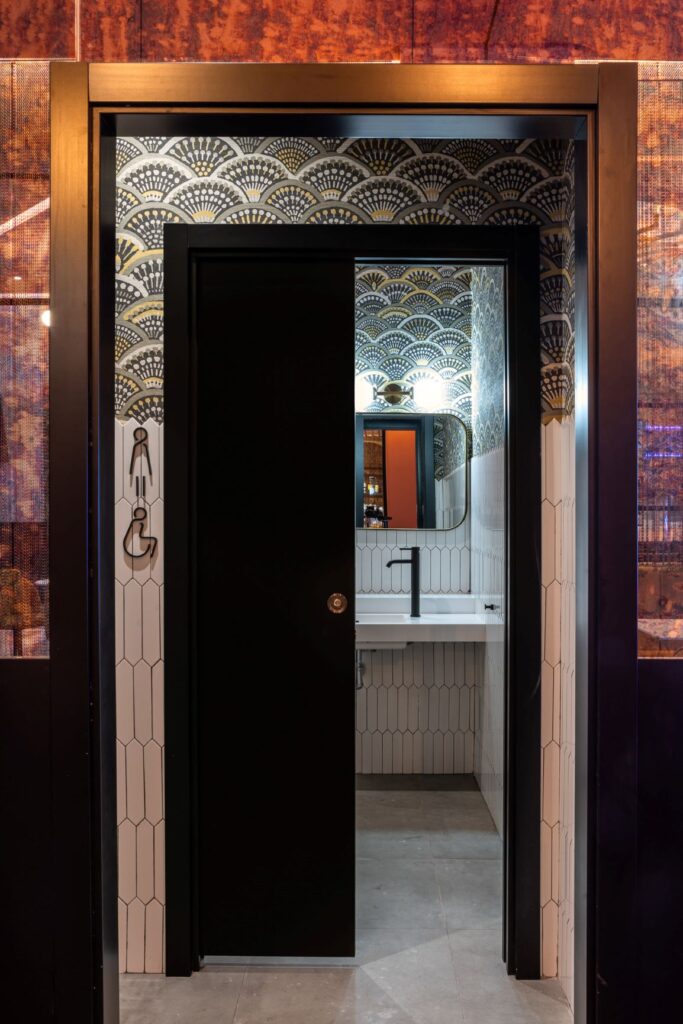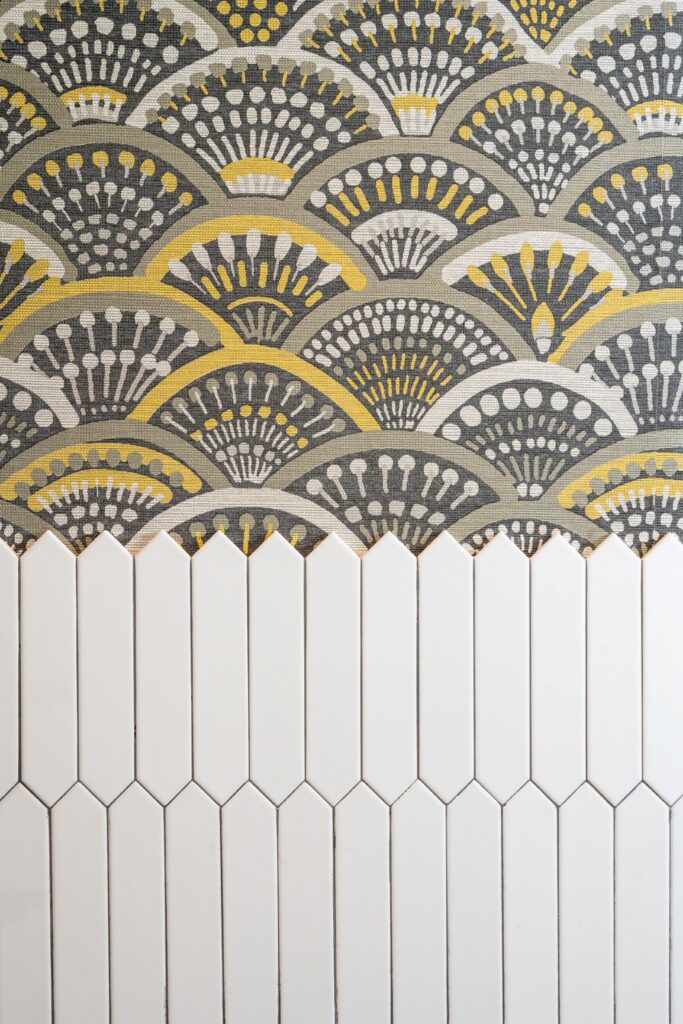 Sergio Macías studied interior design at the School of Art and Design Gran Canaria (Escuela de Arte y Superior de Diseño de Gran Canaria). In his over eighteen years in the field, he has designed commercial interior design projects, furniture, and industrial design. Among his honours is the Canary Islands Design Awards in 2019. This casino project was an entry for the In Another Space category of the 2021 Restaurant & Bar Design Awards, the world's leading independent competition dedicated to excellence in hospitality design.
He believes that design is an essential component of the marketing strategy of a business. It is one element in a holistic approach for which there must be a coherence between the design and the brand. "The focus is on people, not on the material, but on their needs, expectations, and what they come to your business looking for, experience. Nowadays there are a lot of services on offer, but we must start creating memorability. We have two objectives. First, that they remember you and, second, that they talk about you, both important for creating remarkable experiences".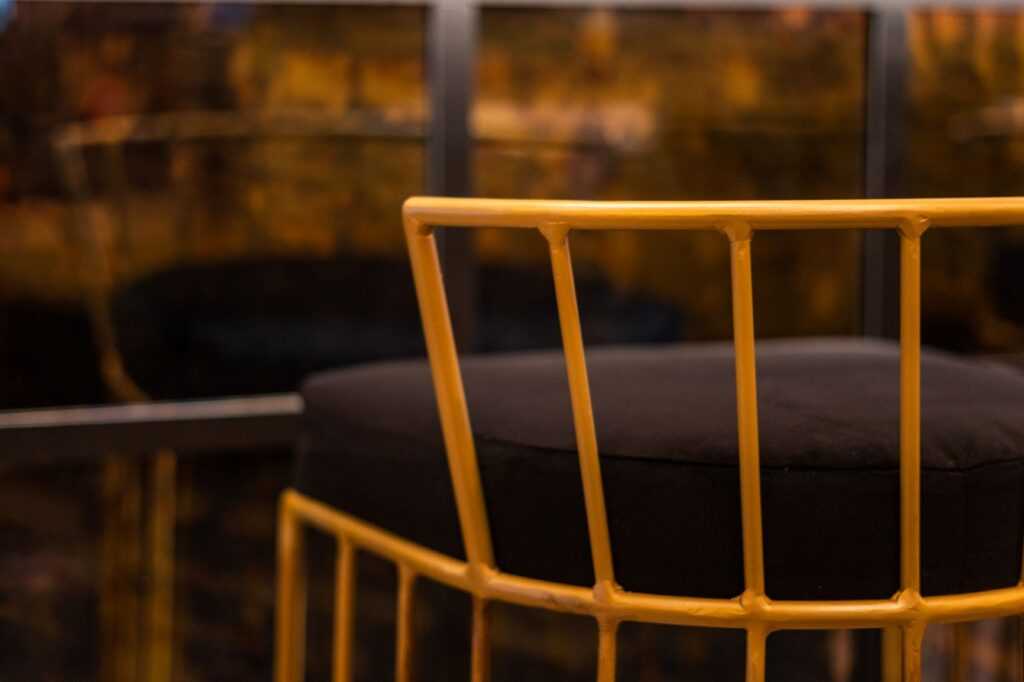 Photography by Pedro Benítez.