Profile: Federico Antelo Granero: Geometric Abstraction
April 12, 2021
/
/
Comments Off

on Profile: Federico Antelo Granero: Geometric Abstraction
"I cannot think in a way that separates shapes and colour. The patterns I create are an exaltation of this 'partnership' between shapes and colours."
Based in Madrid, Argentina–born Federico Antelo Granero has quickly established himself among the premier textile artisans in his adopted country. With a background in painting, his pieces are remarkable for their geometrical compositions and vibrant colour. He applies this with striking effect to interior and fashion design. His work has been appeared in leading publications, including AD Spain, Elle Decor, and Nuevo Estilo. He has won awards for his work, including the Mención Experimenta during Producto Fresco 2020, and collaborated with the Tienda Thyssen, the online gift shop of one of the preeminent art museums in Spain, the Museo Nacional Thyssen-Bornemisza in Madrid. Recently, his large-scale work was on display at the fourth edition of the Madrid Design Festival 21 (MDF21), the most important festival of its kind in Spain.
Briefly describe your background and your studio's beginnings.
I started my art journey at the age of six. Once my parents saw me making mud sculptures, they took me to a ceramic studio to attend pottery classes. When I was eleven, I started going to a painting studio until I was eighteen. After that, I went to the Fine Arts University in Buenos Aires, from where I graduated in painting. I started my textile work some years after, working in the fashion industry. This background allows me to combine my love for painting and my passion for textile design. I conceive my work as a field of experimentation with hand-printed textiles at the centre, which I link to other disciplines, like the arts, interior, fashion, and home design.
Is there a Spanish or regional tradition or reference concerning your technique, design, or inspiration?
I think Spain is known for textiles, specifically lace and embroidery. I do not know much about printing traditions in Spain. I am an Argentinian-Spanish artist. I think that both my technique and geometrical inspiration come from South American influences. Screen-printing is a technique that is very popular in Latin American countries, as is the geometric arts tradition.
Do you integrate any environmental considerations in your processes?
Yes, of course. My daily habits and work reflect my increasing environmental consciousness. I buy fabrics I use locally, and I use water-based inks. I am now making an effort to work on a "zero waste" basis. I try to buy just enough for what I need to produce my pieces, and I am spending more time and money searching for sustainable materials that I can reuse.
Are there any notable recent events, recognition (awards), or developments?
I took part in an exhibition in Madrid as part of the Madrid Design Festival 2021. I developed a piece exclusively for this exhibition, a seven-meter-long work made of various hand-printed textiles, the largest I have ever created.

What are your plans for the studio?
I am always seeking out new creative experiences. I am currently developing my first printed garments. It is a dream come true, a breakthrough moment in my career.
How have social media platforms impacted your marketing strategy?
I am not sure about that. I am not a company. I am only an artist trying to work on a passion, my way of living. I know social media is crucial, which I try not to disregard, but I do not have a marketing strategy nor social media training. I go with the flow, and I am trying to do my best with it.
What have you found is the best way to sell/market your products? Retail? E-commerce?
My products are handmade, and they require many hours to complete. It is thus fundamental to communicate with the customer and to explain the process behind every piece. It is not an easy task and is even more challenging through a virtual platform. I prefer to have to talk to the customer and explain my process for making the pieces. Nevertheless, I know that e-commerce platforms are becoming increasingly important, and I am working hard to improve my communication skills.
How have you fared during the COVID-19 pandemic?
Of course, it is not an easy time, but this pandemic situation provides the opportunity to make changes. I closed my Madrid shop and moved my studio to the suburbs. I am now more relaxed about my expenses. I also have more room to work more comfortably and can focus on new challenges.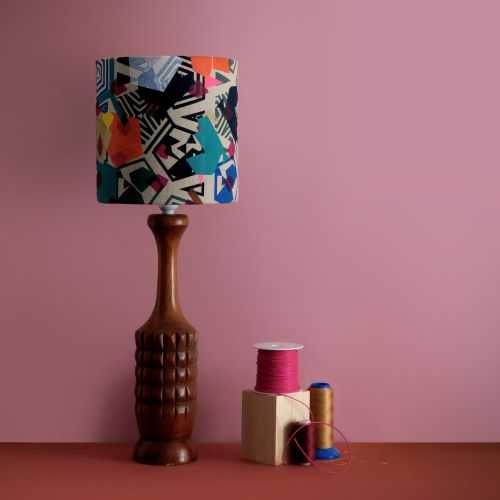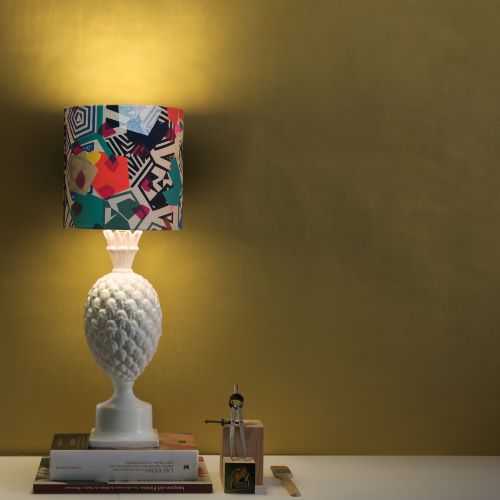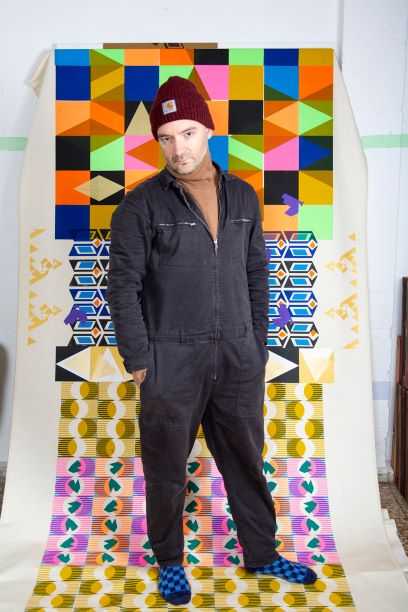 Link view more of his work, link to article Madrid Design Festival 2021, and 2020 Made in Spain Gift Ideas from the Museo Nacional Thyssen-Bornemisza Shop.
Images courtesy of Federico Antelo Granero.