May 3, 2021
/
/
Comments Off

on Creating During COVID
Spain for Design reached out to three artists who were among the first to be profiled on these pages.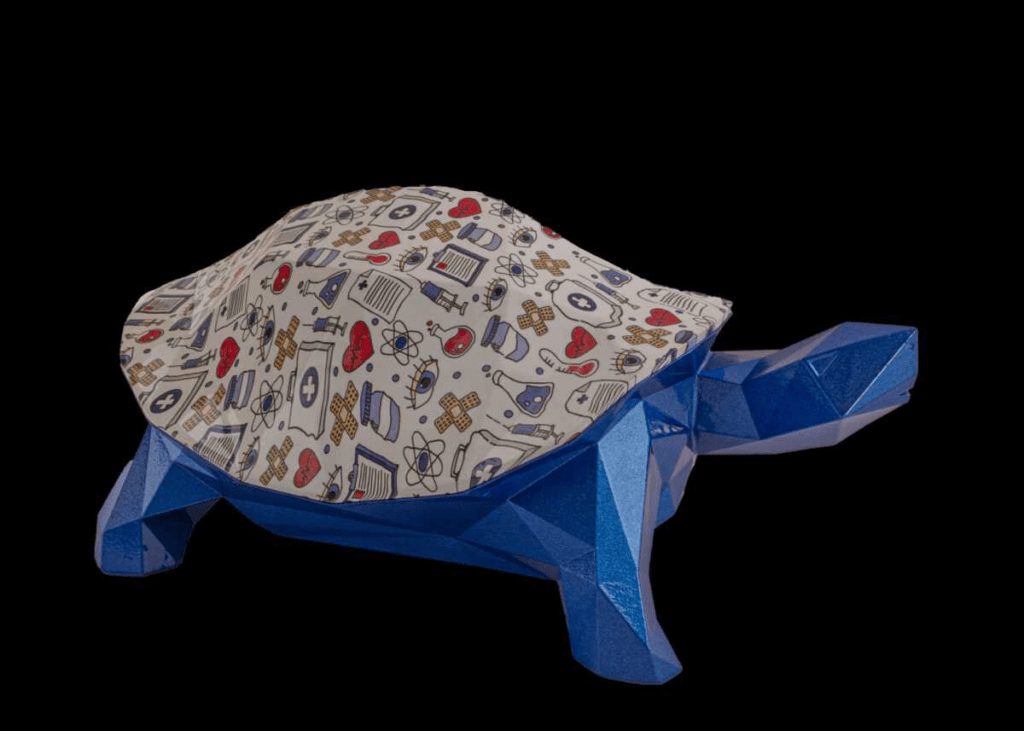 Speedy, the new work by renowned Spanish artist Felipao, the artistic name of Felipe Garcia-Bañon Sanz-Briz, has its basis in Chinese mythological traditions and his reflections about life under COVID-19. Last year, I was in the process of finalizing a profile article about him, with his assistance, when the lockdown started. I sensed his frustration, sadness, and lack of enthusiasm. I had mixed feelings about appealing to his generosity to continue with the article, but I did publish it. Like many creatives, he has used his time under the lockdown to do what he does best …create. A retrospective exhibition of his first ten years as an artist opens shortly at the MIRA Cultural Space (Espacio Cultural MIRA) in Pozuelo, Madrid.
I became an admirer of Asturias-based Cristina Mato when I interviewed her for my article during the early months of the pandemic. With full-time work in another field (like me), she is devoted not just to her art but, more generally, to artisanship in Asturias. I recall her concern about running out of clay, her base material, during the lockdown. Well, I am happy to report that she did not run out of it. We can look forward to her participation in an exhibition at Ceramic Art Andenne (CAA) in Belgium. Postponed last year due to the pandemic, it will take place in 2022. Established in 1988, it has become internationally renowned as one of the most important ceramic events in Europe.
My profile article about Vajillas de Ultramar came about as a result of a referral from Carolina Sánchez de Movellán, CEO, General Manager and co-owner (with husband, Carlos Ortiz de Zúñiga ) of Sol & Luna, creator, manufacturer, and retailer of luxury leather furniture and décor. I recall being excited and nervous about approaching this studio, co-founded by Mariajo Díez and Natalia López. I need not have worried because they were helpful and generous with their time. Since the publication of the profile article, I have written about them for several articles, including their participation in Madrid Design Festival 2021, as part of SACo, the Sociedad de Artesanía Contemporánea, an association of contemporary artisans in Spain. Their new pieces, Cuerpos Celestes ( Celestial Bodies), are somewhat of a departure from the tableware that we have seen until now from these artisans of contemporary ceramics.
Felipao In His Own Words
Just a year ago, I was a bit "annoyed" with the pandemia in the first person. It made me think….and when an artist thinks, they come up with many ideas. Speedy is a play to make us reflect. Among the four mythological animals of China, the Tortoise is the one with the highest level of wisdom and the gift of longevity. Legend has it that the mythical god-emperor Fuxi (2400 BC) discovered the eight trigrams in the shell of a sacred tortoise. Early Chinese fortune-tellers predicted the future by piercing tortoise bones or shells and examining the resulting cracks that perhaps inspired the Yijing lines. They are said to be bearers of good luck, decorative, and they channel elements of Feng Shui techniques as guardians and protectors in the four corners of a building.

After the coronavirus, what reflections do we make to move forward as a society?
It is the first question I asked myself after having experienced it, quite intensely, personally. When it all started, we had a strange feeling that we had never experienced before, that of being trapped against our own will. As the days went by, we began to discover the advantages of moving very slowly, which allowed us to differentiate between the essential and the expendable and to spend more time living together, missing our loved ones that we could not see. Before the coronavirus, we did not have time (and we did not use it) to go to the park, to talk nonsense on the phone for hours, to watch a series, to listen to a bird sing, to learn to cook, to read, to exercise at home. Until now, we had not discovered the advantages of a collective novelty, telecommuting, and how to combine it with family life.
Have we returned to the cave, technologically?
The post-COVID era will bring us changes, greater flexibility, distinguishing what is urgent from what is important, becoming aware of the fragility of the human condition, and learning to value what we had. Slow Life is a prime lesson learned from COVID. The turtle has been practicing it for thousands of years. Some "casually" live more than 200 years.
Will we learn?
Speedy's polyhedral shell augurs a promising future if we apply what we have learned during these months. Speedy is a turtle on the move, looking towards the future, walking towards its goals with thoughtful steps, advancing wisely thanks to the reflection that slow-life allows us.

To learn more at Felipao, read Profile: The Artist Felipao: The Vivacity of Colour.
Cristina Mato
Explaining her choice of chromatic palette for her new pieces, Cristina states, "I stick to the blue and orange, and I seem to be a bit obsessed with the vessel/ bottle shape. Some of them have smaller pieces attached, which I play with until I find the right composition".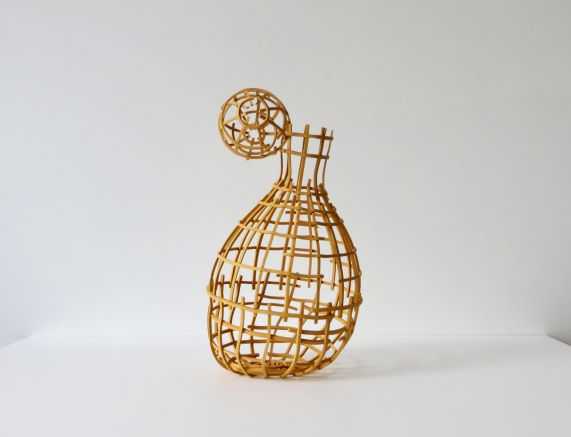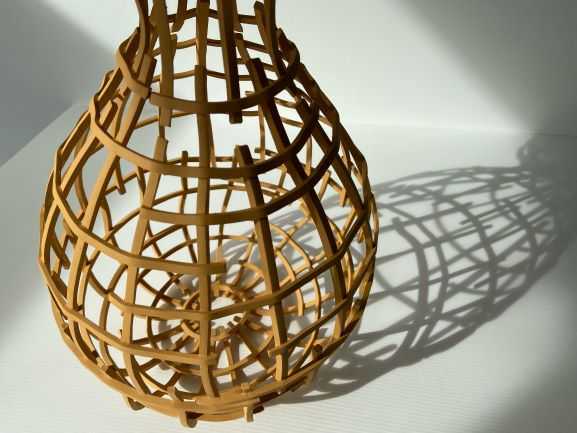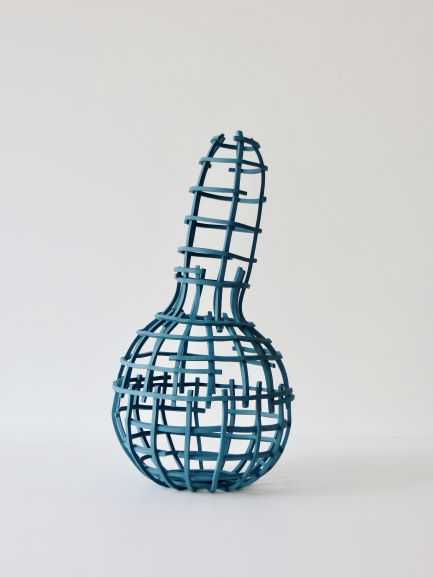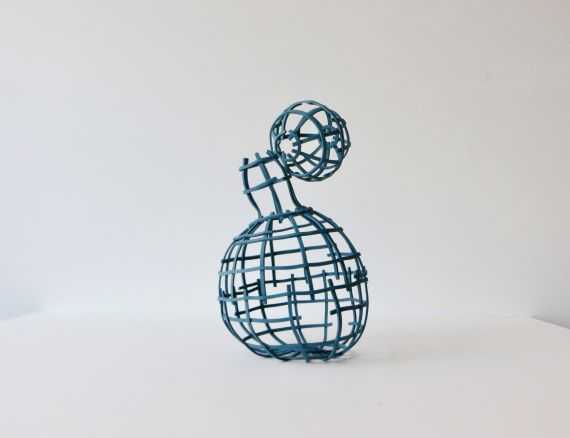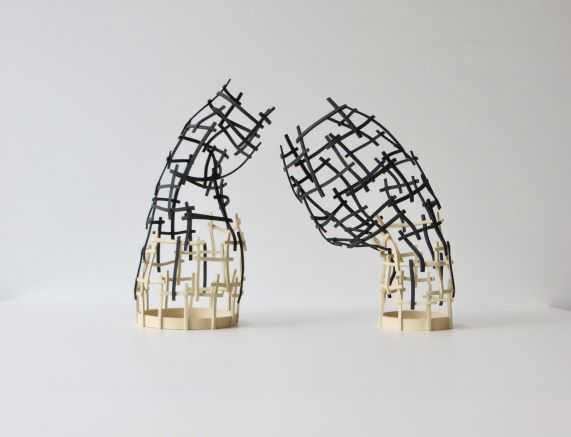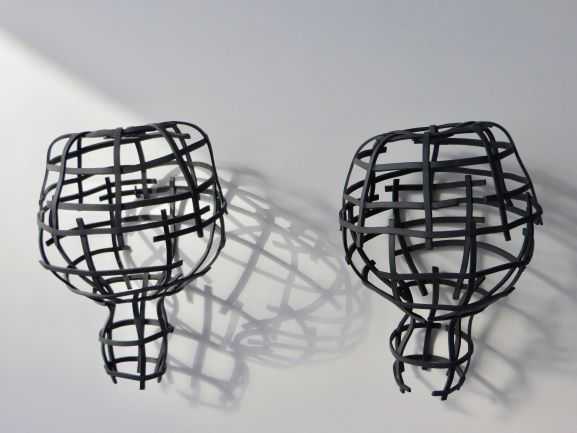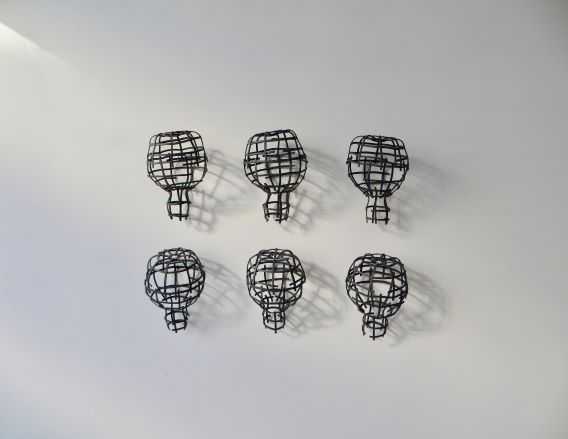 To learn more at Cristina, read Cristina Mato: Clay in Motion.
Vajillas de Ultramar New Lamp Collection
Handmade lamps made of fine earthenware, Cuerpos Celestes (Celestial Bodies) is composed of different pieces from their collection. Their lightness allows them to be wall hung. No two lamps are alike.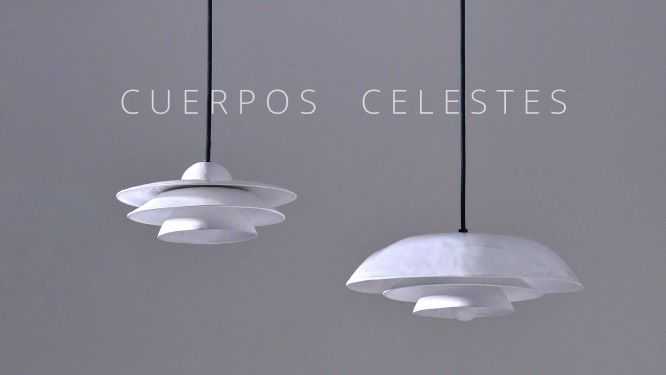 "The lamps were a project we had in mind for a long time. The main characteristic of our pieces is their lightness, which has made it possible to apply them to lamps. Once we addressed the electrical requirements, the design became like a game. We created pieces and combined them to create different shapes. We hope to expand the collection to include pendants, floor, and table lamps. By chance, there is some resemblance to the famous Danish Louis Poulsen lamps, which we love and to which they are a tribute, in light earthenware. COVID has given us time to implement changes and make pieces calmly. Periods of reflection are always beneficial because they allow us to reflect on certain decisions".
To learn more about Vajillas de Ultramar, read Profile: Vajillas de Ultramar: The Beauty of Imperfection.