El Môderne Hotel in Gijon Preserves its Zigzag Moderne Art Deco Splendour
July 25, 2022
/
/
Comments Off

on El Môderne Hotel in Gijon Preserves its Zigzag Moderne Art Deco Splendour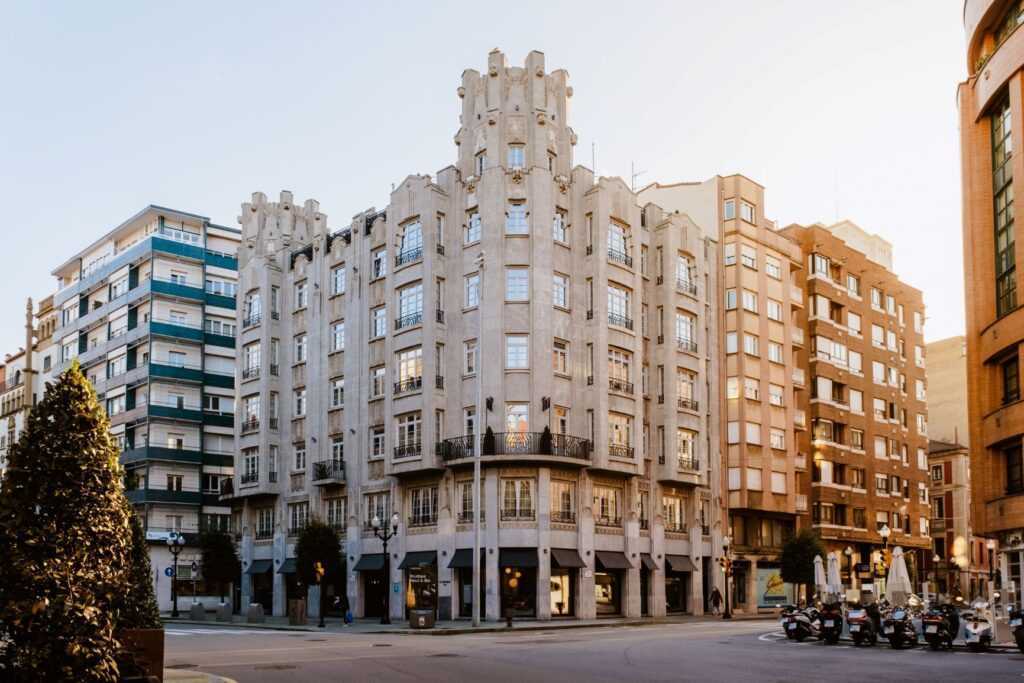 El Môderne Hotel is a spectacular 47-room 4-star boutique hotel in Gijón. Designed by architects Manuel and Juan del Busto, it opened in 1931 during a time of economic and social prosperity. It is one of the few remaining examples of the Zigzag Moderne Art Deco style in Gijon, a subset of art deco whose characteristic geometric decorative shapes and patterns are evident on the facade. Under the direction of Ballina and Canal Architecture, the building underwent a conversion from residences and offices into a luxury hotel, which opened in December 2018.
The interior design is sympathetic to the original architecture. Miguel Pando, the Asturias-based interior designer, selected contemporary furnishings and decor for the public and private spaces. The result is a seamless dovetailing of a modern aesthetic for the interiors with the building's classic features.
El Môderne Bar & Champagne cocktail bar on the ground floor is a draw for guests and locals. With a minimalist restraint, the muted chromatic palette of grey and lilac in powder tones on the velvet upholstery on the seating is juxtaposed with the dark hues of the textured and wood-paneled walls, lighting fixtures, and accessories to create a moody ambiance. The large potted plants further reinforce the sensation of entering an oasis in the city center.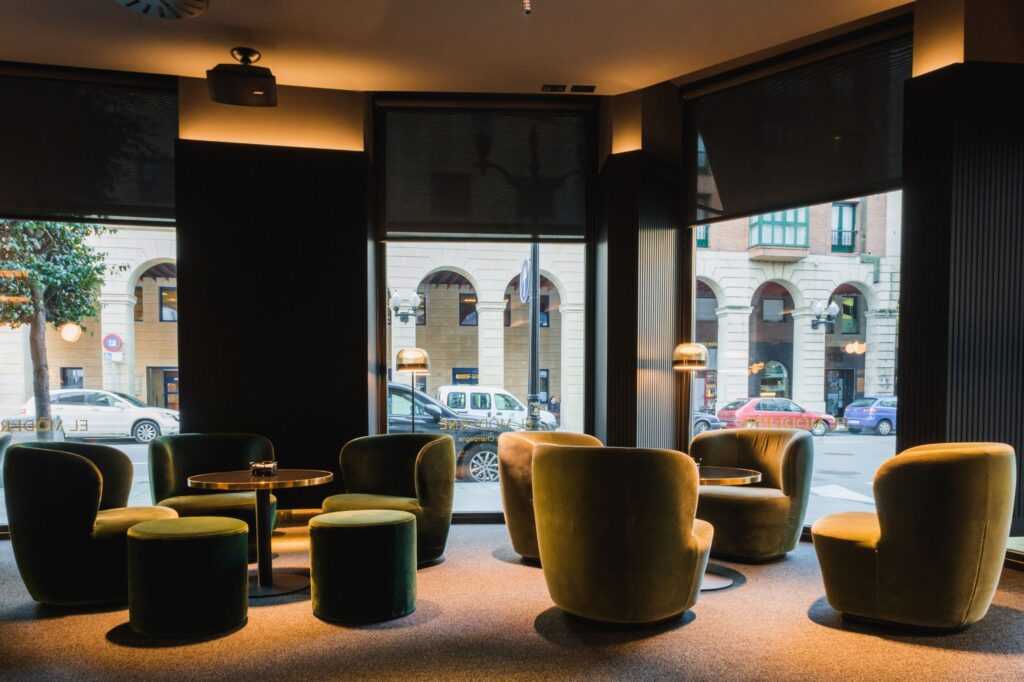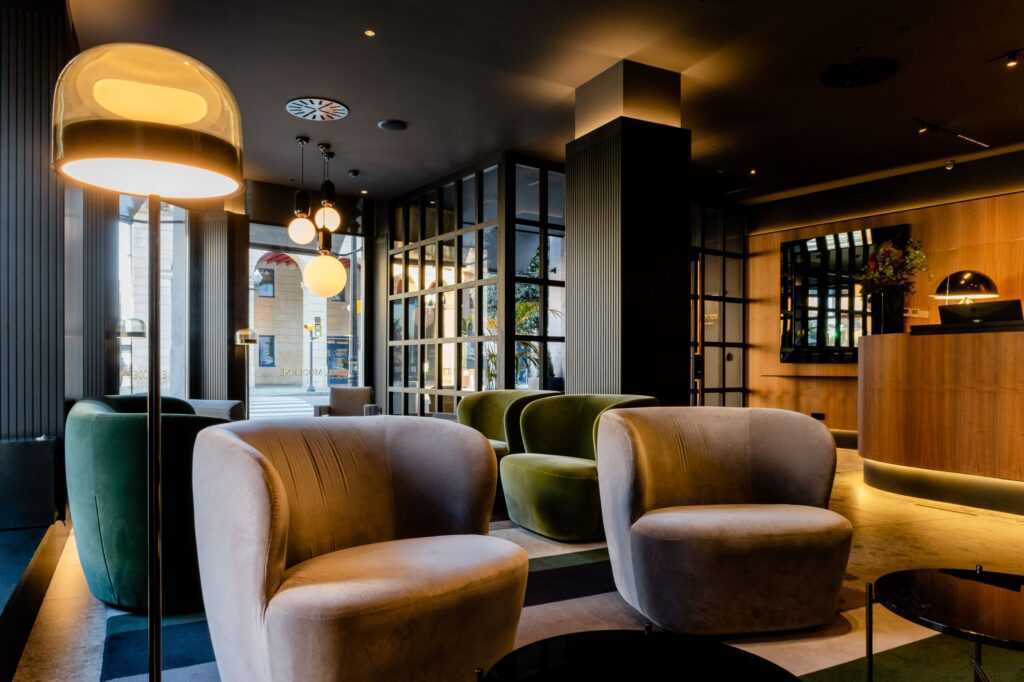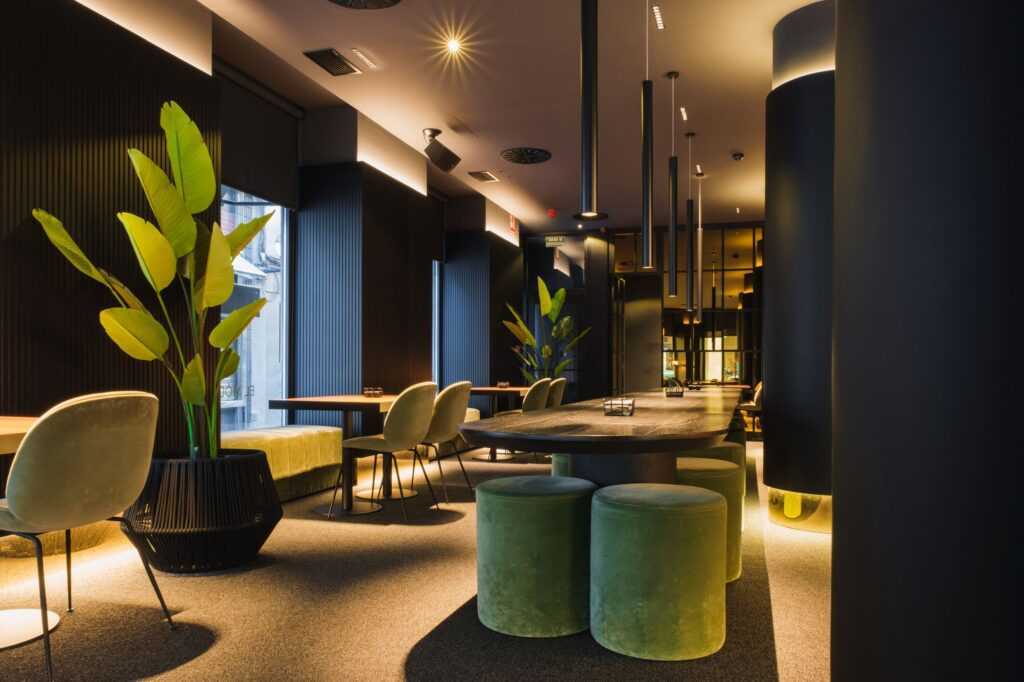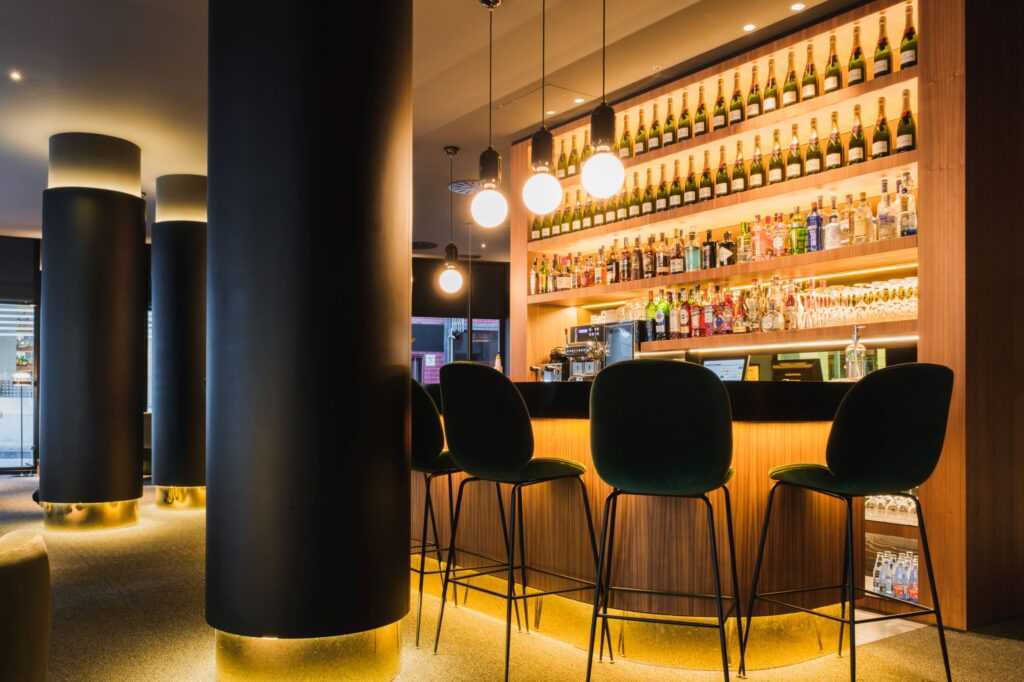 Black, grey, and charcoal tones predominate in the rooms. The material palette is varied with dark and golden wood, leather, and brushed gold metal.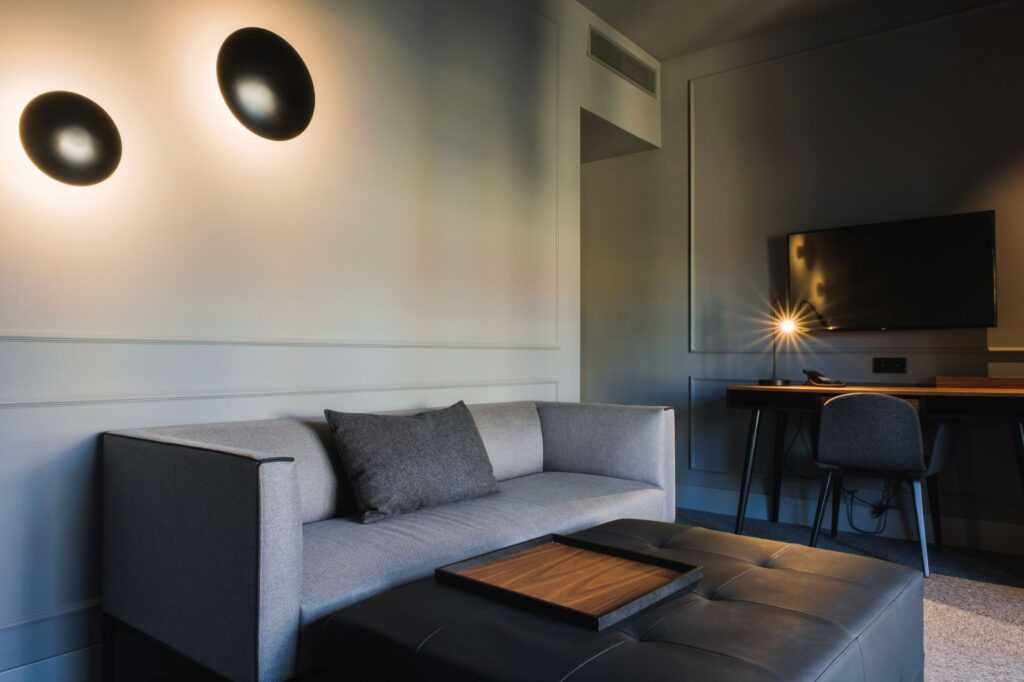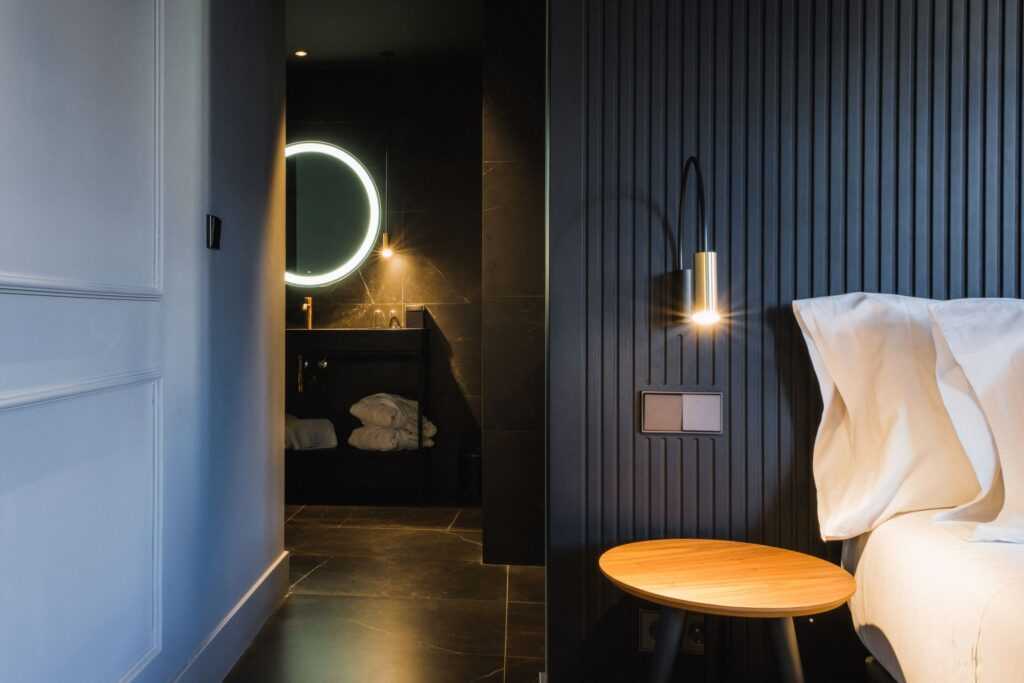 Spain for Design reached out to Élida Suárez Muiños, El Môderne's General Manager.
What was the vision for the interiors of the hotel?
We want to create an atmosphere of tranquility and relaxation. To achieve this, we juxtaposed lighting and dark tones (black, gray) with green ones. We covered the walls in the common areas with wood, which furthers this atmosphere.
What does the hotel offer for locals and tourists that sets it apart from other hotels in Gijon?
After a year of work, the building has returned to its original splendor. The architectural regeneration respected all of the listed original elements of 1931.
For the interior design, we reinterpreted the classical style to offer warmth, refinement, and practicality to create a memorable experience. We sought to bring back the stately and bon vivant Gijón and adapt it to our times. We used the practices of the best urban hotels but without losing that unique experience that luxury hotels offer guests.
Does the hotel have any accessible features? Entry? Rooms?
The hotel has a fully accessible entrance. We can offer guests two rooms that we can adapt for people with reduced mobility. There is a shower with a small ramp to facilitate entry into it and a grab bar and shower seat. The washbasins are lower in height. There are grab bars adjacent to the toilet.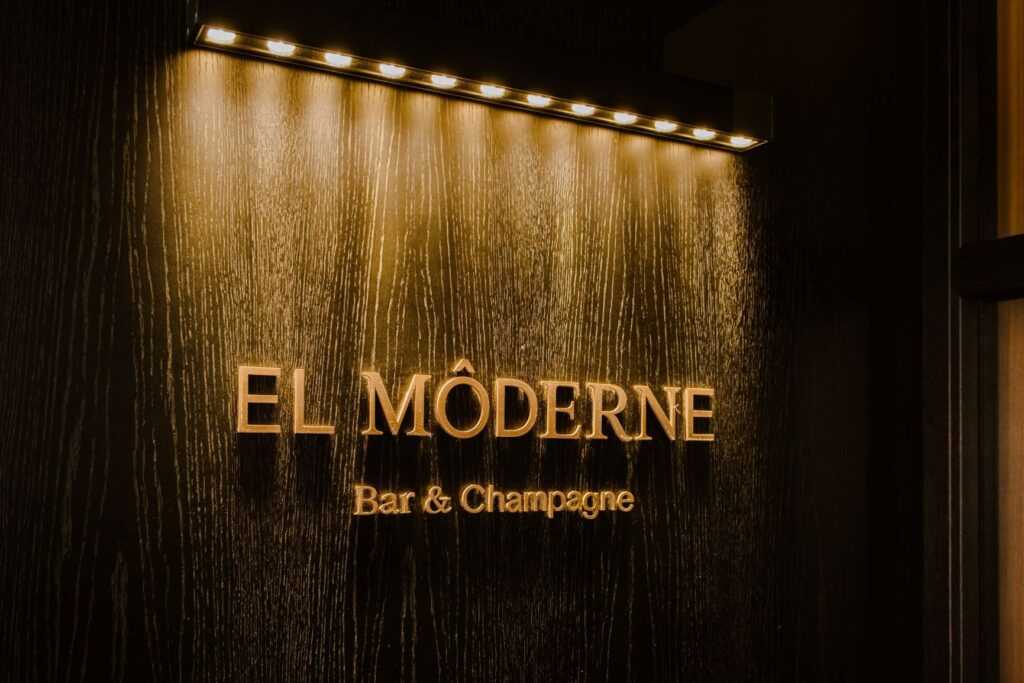 Photography by Érika Anes, exclusively for Spain for Design.
Asturias-based Érika Anes has been interested and linked to the arts since childhood, an interest that prompted her to study photography and lighting in Oviedo. In 2014 she started working for Mediadvanced, a multidisciplinary creative agency that develops communication, image, photography, art, marketing, and e-commerce projects. She has worked for several Spanish brands and companies in different sectors. A regular contributor to Spain for Design, she continues to develop as a freelance photographer. She set up her own studio for photography and video production, Deza Studio. (@dezaestudio).
To view more of Erika's photography for Spain for Design, see Café in Asturias, Spain Channels a Victorian Parlour, MonteNuño Residential Complex, Oviedo, Spain, and Asturias for Design.