Café in Asturias, Spain Channels a Victorian Parlour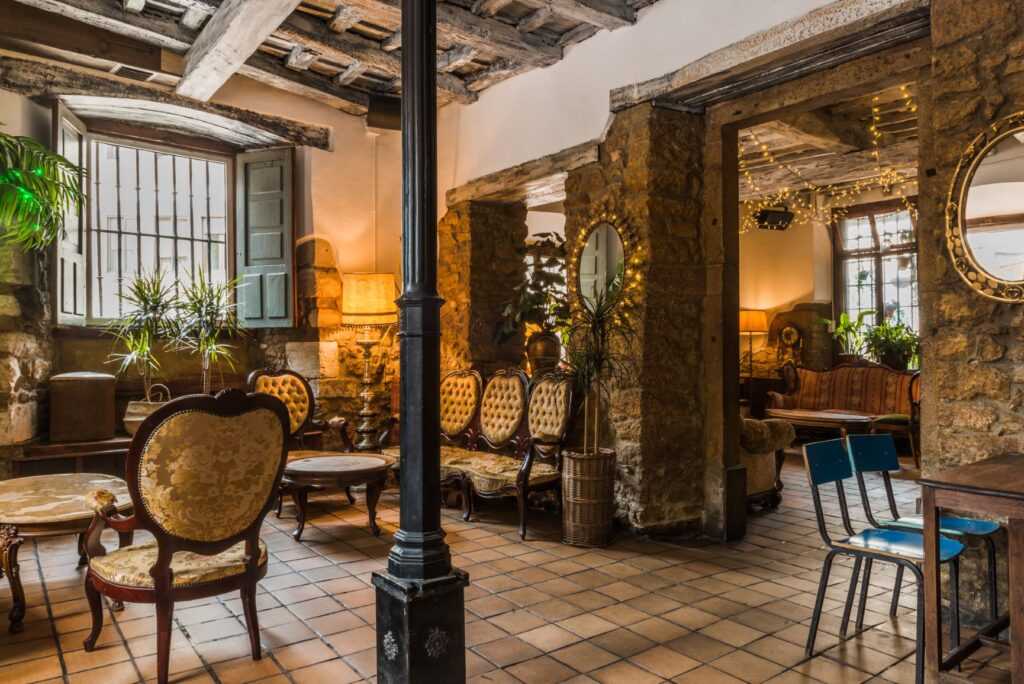 Coffees, cocktails, and cakes are specialties of Per Se Café located in the old town of Oviedo. The decor, with its earthy colour palette, patterned upholstery, and highly textural fixed elements, harks back to an old-world parlour.
A curated selection of vintage and Victorian furniture pieces, posters, mirrors, and fairy lighting, mix with interior architectural elements, including rustic ceiling beams, faded tilework, and exposed brick to create a warm and quirky scheme.
Patterns on the fabrics include brocade, chintz, florals, and damasks. Overstuffed Victorian seating mix with Thonet-style bentwood stools at the bar, chairs with cabriole legs, and mid-century blue-painted wood and metal schoolhouse chairs.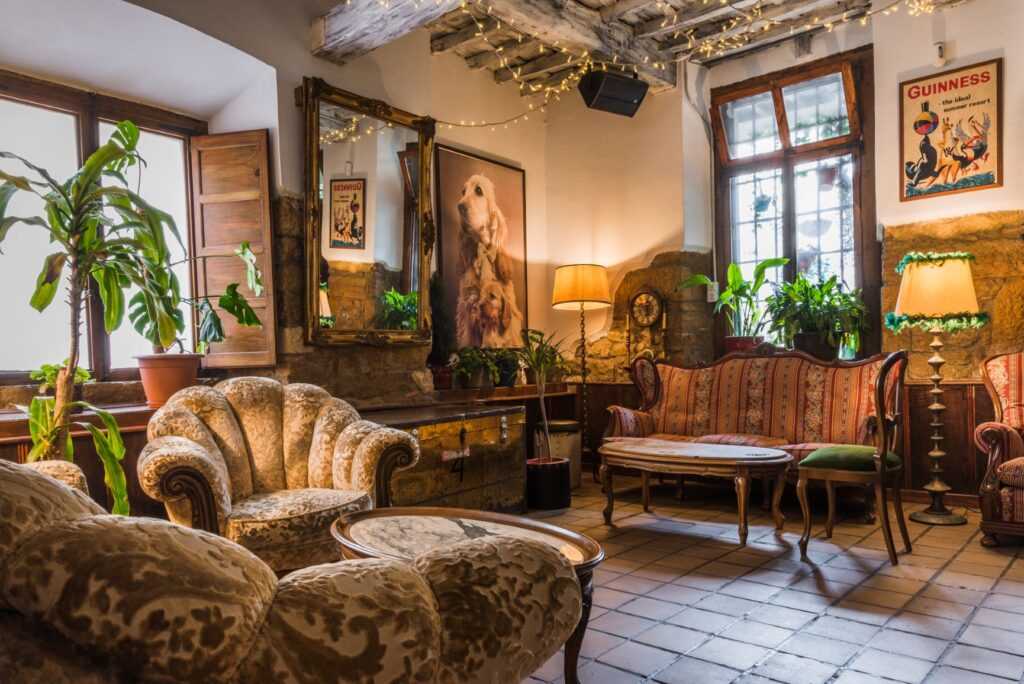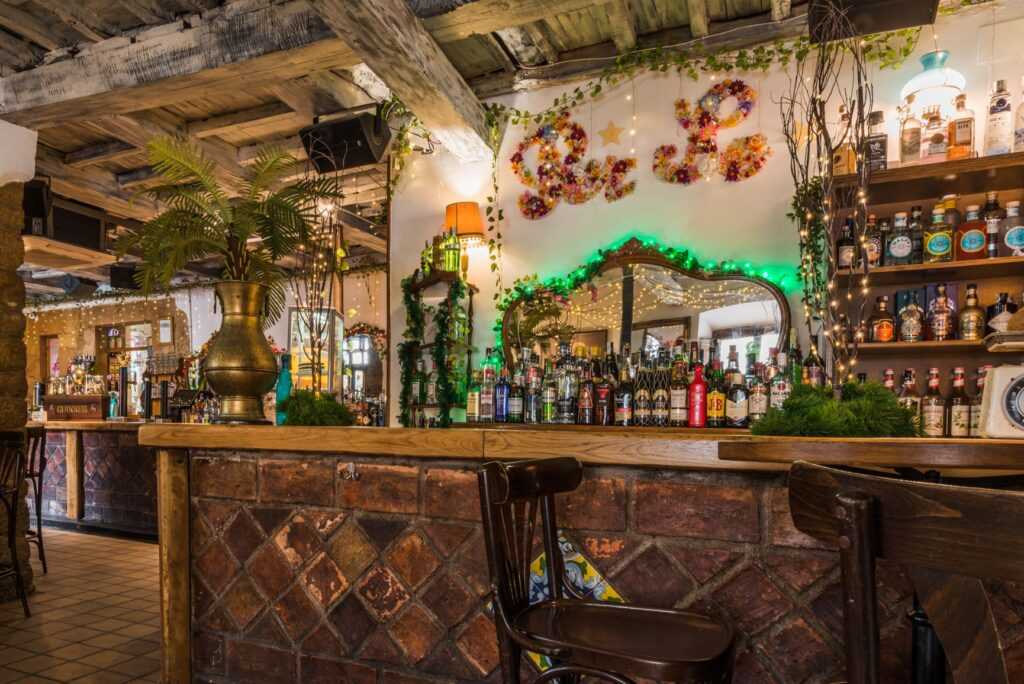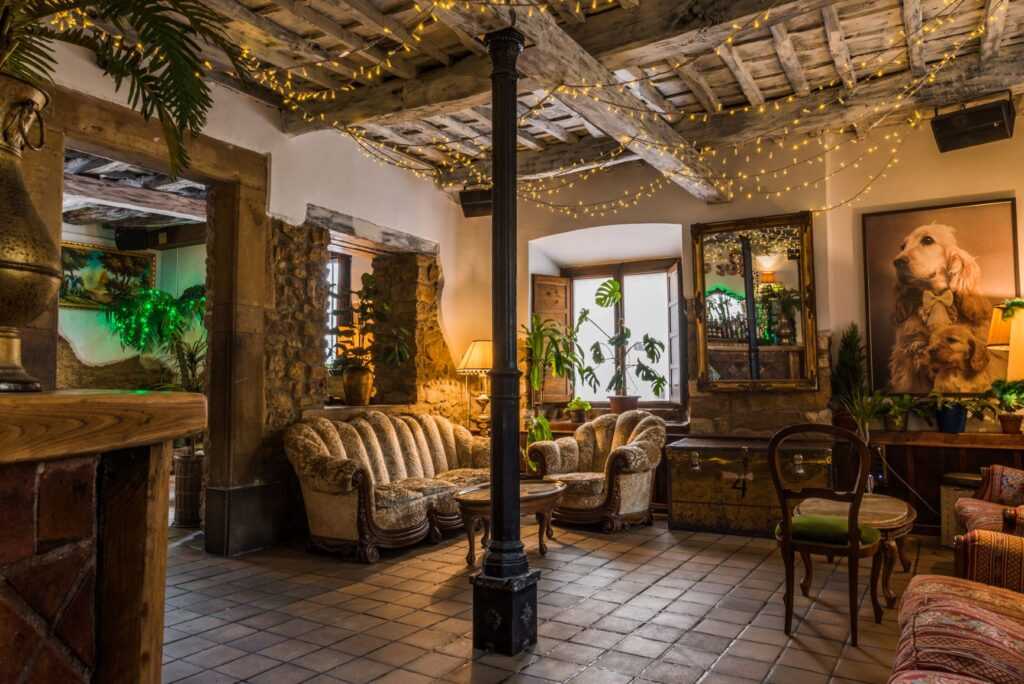 An ornate glass chandelier is a perfect counterpoint to the rustic beams on which it hangs.