Michelin-starred Chefs Invite Diners to Informal Atmosphere in Oviedo
August 22, 2022
/
/
Comments Off

on Michelin-starred Chefs Invite Diners to Informal Atmosphere in Oviedo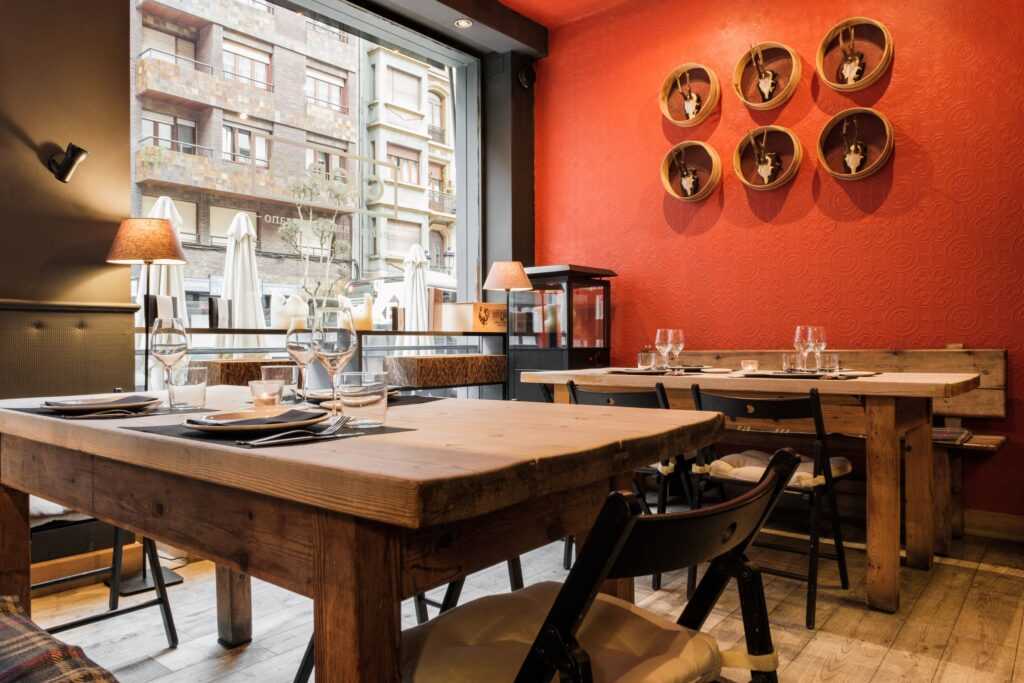 The Gloria restaurant in Oviedo is one of two Gloria restaurants owned by renowned sibling chefs, Nacho and Esther Manzano. The other is in central Gijon. They are an homage to their grandmother Gloria who dreamed of opening a restaurant.
Diners enjoy Asturian gastronomy in an informal atmosphere. The concept is market food, traditional recipes, tapas, and adaptations of some of the most popular and emblematic dishes from their renowned restaurant, the two Michelin-starred Casa Marcial, awarded Soles Repsol of the Repsol Guide (Guía Repsol). The "sole" or sun is a symbol of culinary excellence and is awarded annually to the best restaurants and chefs in Spanish and Portuguese gastronomy.
Antonio Martinez Ortiz decorated this restaurant with a minimalist aesthetic that seamlessly blends vernacular and contemporary furniture and decor with restrained, pared-back chromatic and material palettes. The dominant material is wood, evident on the tables and seating. Black and white photographs on brown walls add a touch of nostalgia to the moody atmosphere.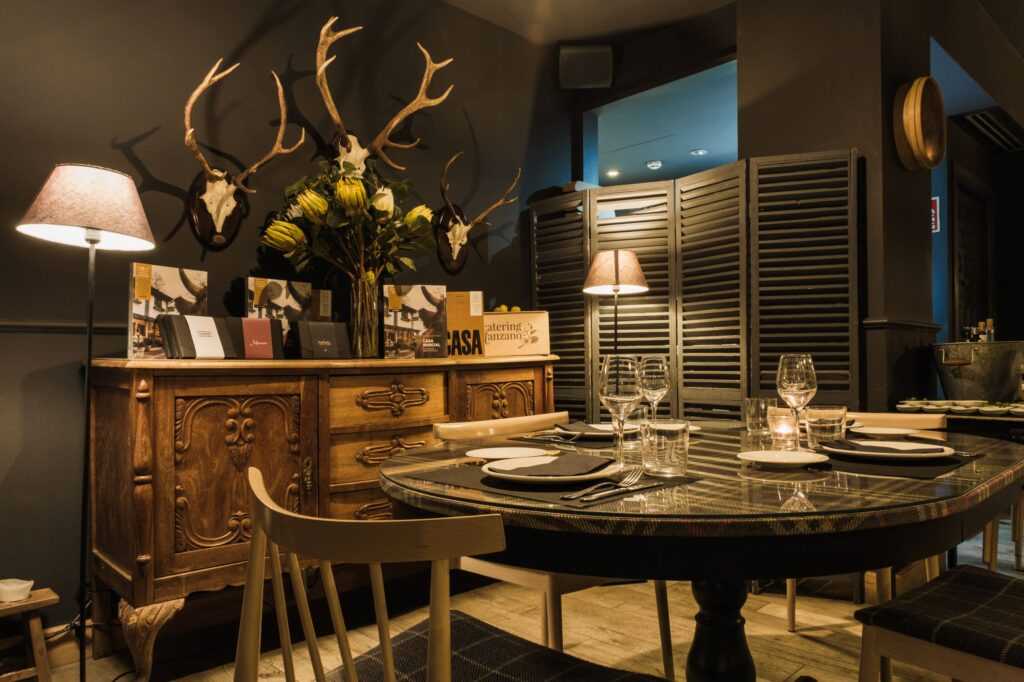 Ceiling and wall-hung fixtures, plaid seating upholstery, textured crimson wallpaper on the feature wall in the front, and handmade pieces add depth and dimension and evoke past times.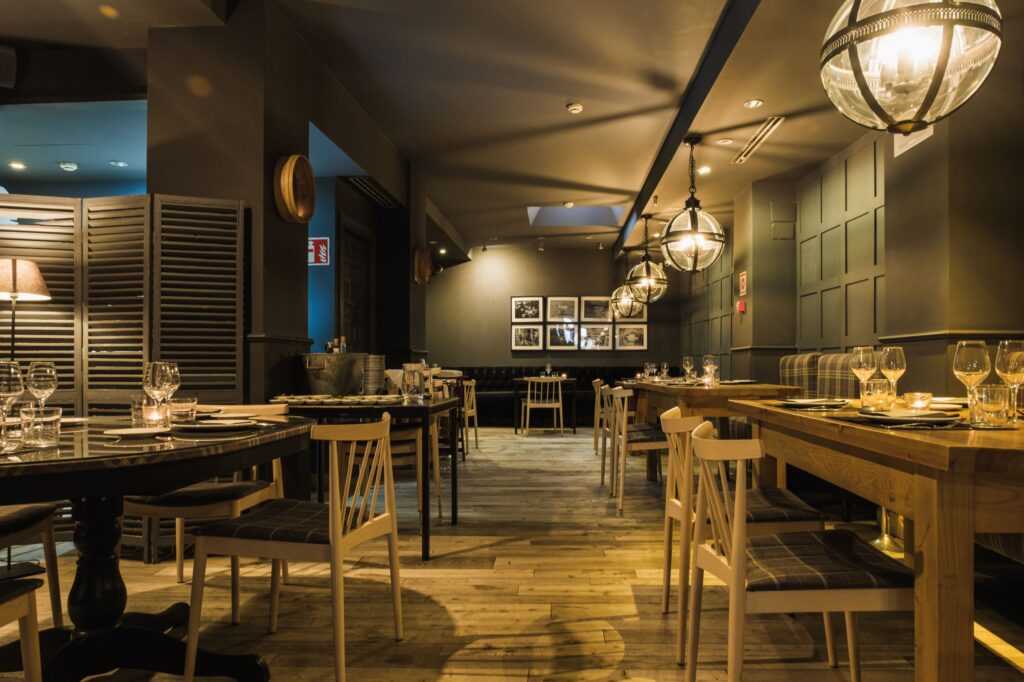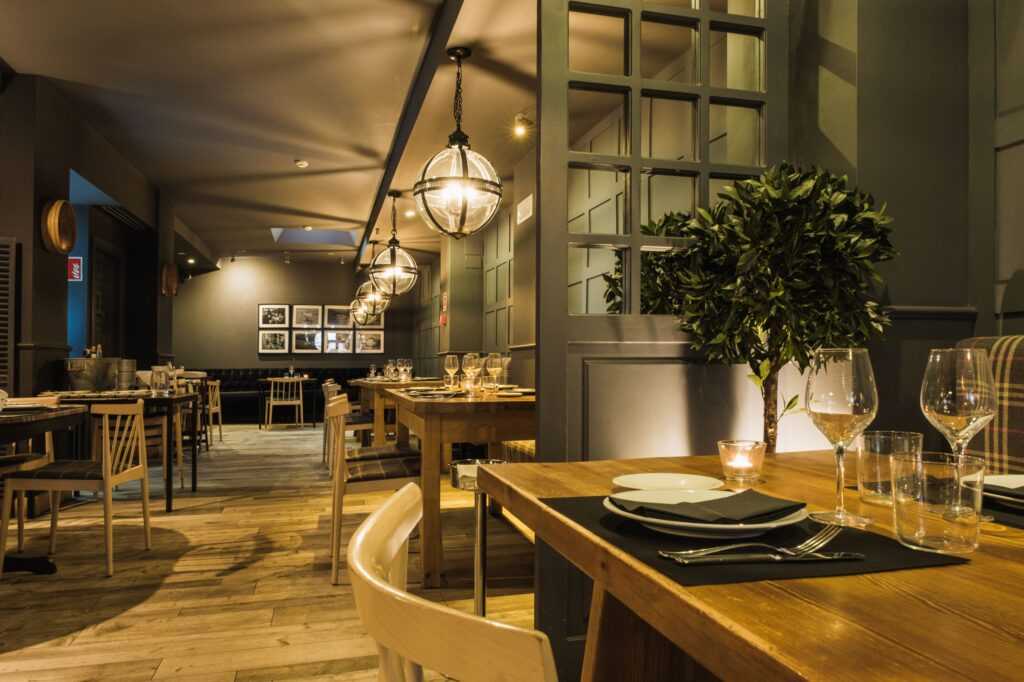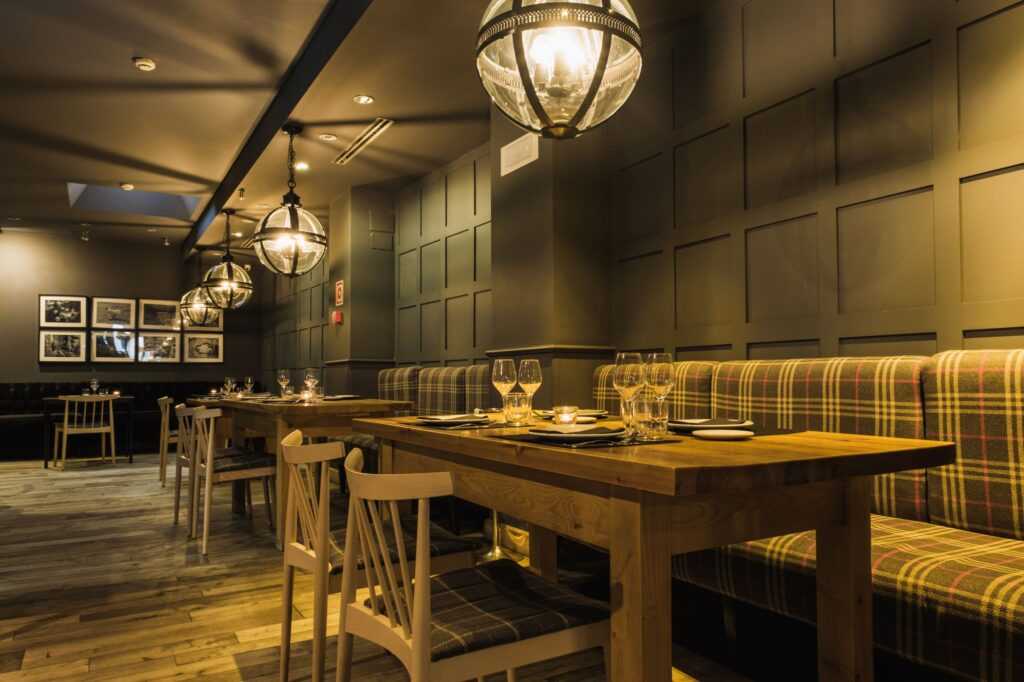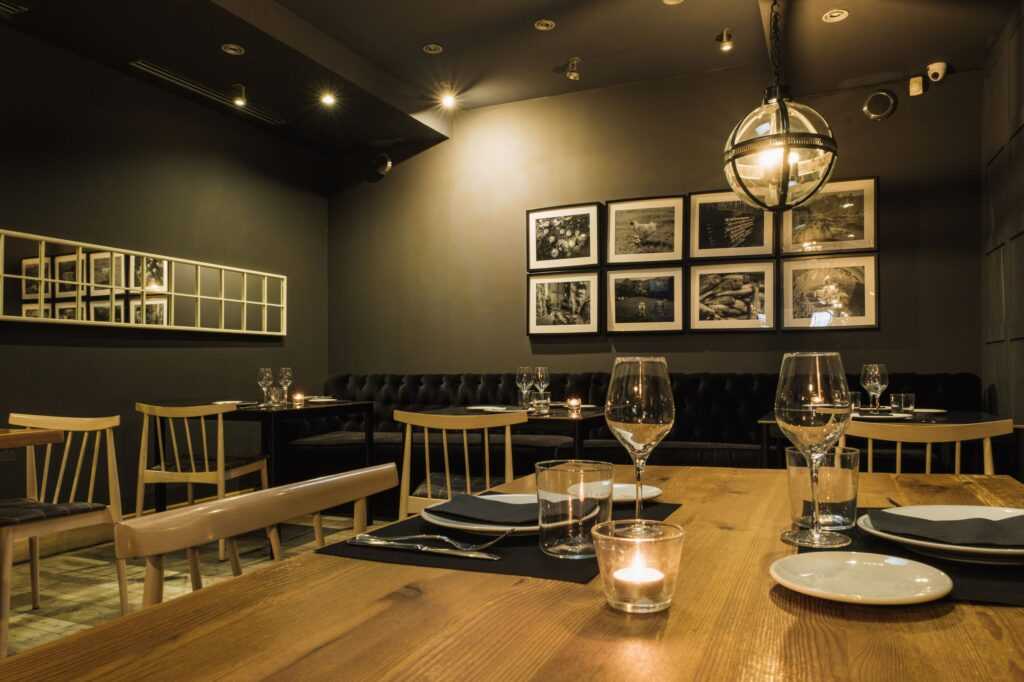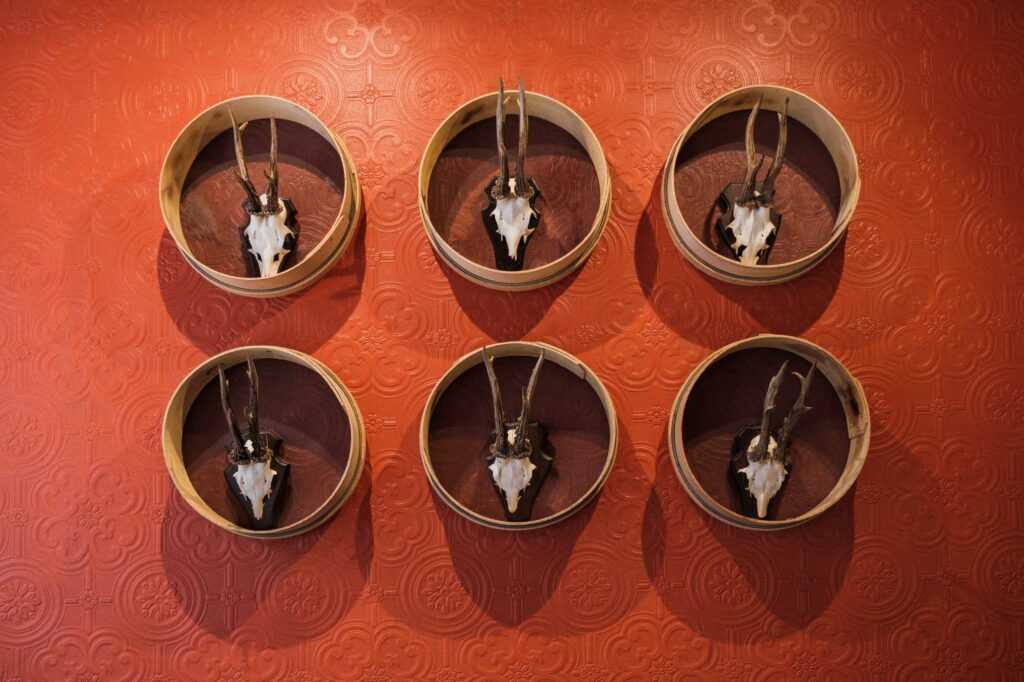 Address: C/ Cervantes 24, 33004 Oviedo, Asturias.
Photography by Érika Anes, exclusively for Spain for Design.
Asturias-based Érika Anes has been interested and linked to the arts since childhood, an interest that prompted her to study photography and lighting in Oviedo. In 2014 she started working for Mediadvanced, a multidisciplinary creative agency that develops communication, image, photography, art, marketing, and e-commerce projects. She has worked for several Spanish brands and companies in different sectors. A regular contributor to Spain for Design, she continues to develop as a freelance photographer. She set up her own studio for photography and video production, Deza Studio. (@dezaestudio).
To view more of Erika's photography for Spain for Design, see Café in Asturias, Spain Channels a Victorian Parlour, MonteNuño Residential Complex, Oviedo, Spain, and Asturias for Design.