Mamáguaja Restaurant in Asturias Transports Diners to Nature-Inspired Surroundings
September 26, 2022
/
/
Comments Off

on Mamáguaja Restaurant in Asturias Transports Diners to Nature-Inspired Surroundings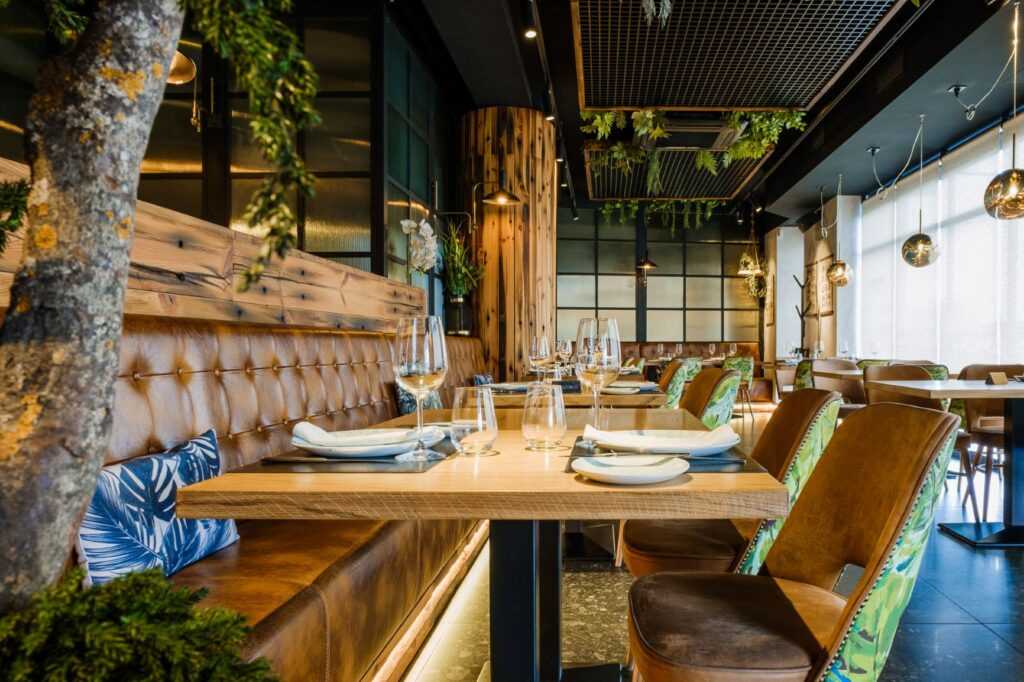 Mamáguaja is a restaurant in Gijon whose menu consists of seasonal produce and quality meats, fish, and seafood. Diners enjoy traditional rice dishes and platos de cuchara (Dishes eaten with a spoon, typically thick soups or light stew) that evoke the color and flavor of the fertile regions of Asturias, such as the traditional fabada asturiana, a rich bean stew.
With inspiration drawn from the forests of Asturias, the interior architecture is the work of Antonio Fernández Morán, and the decoration is by Jorge Currás. While the chromatic palette is minimal, the material palette is rich and varied to bring nature inside with greenery, tree trunks, wooden elements, and leaf patterns on the upholstery. The immersive experience continues with lighting that changes depending on the time of day. The background music of birds and the sounds of the forest add to the sensation of being outdoors.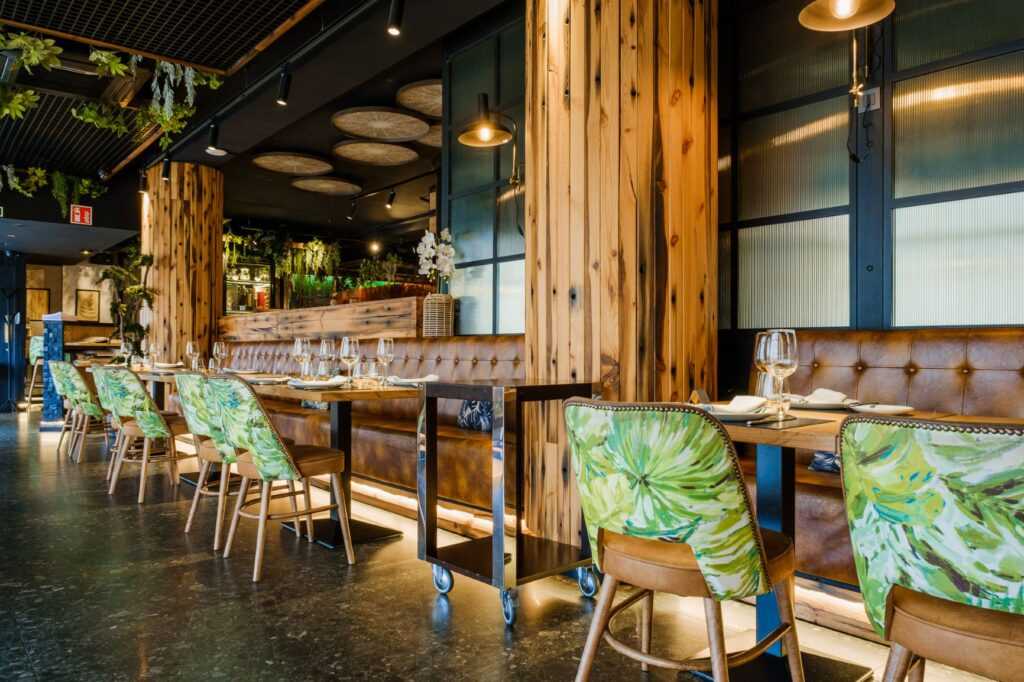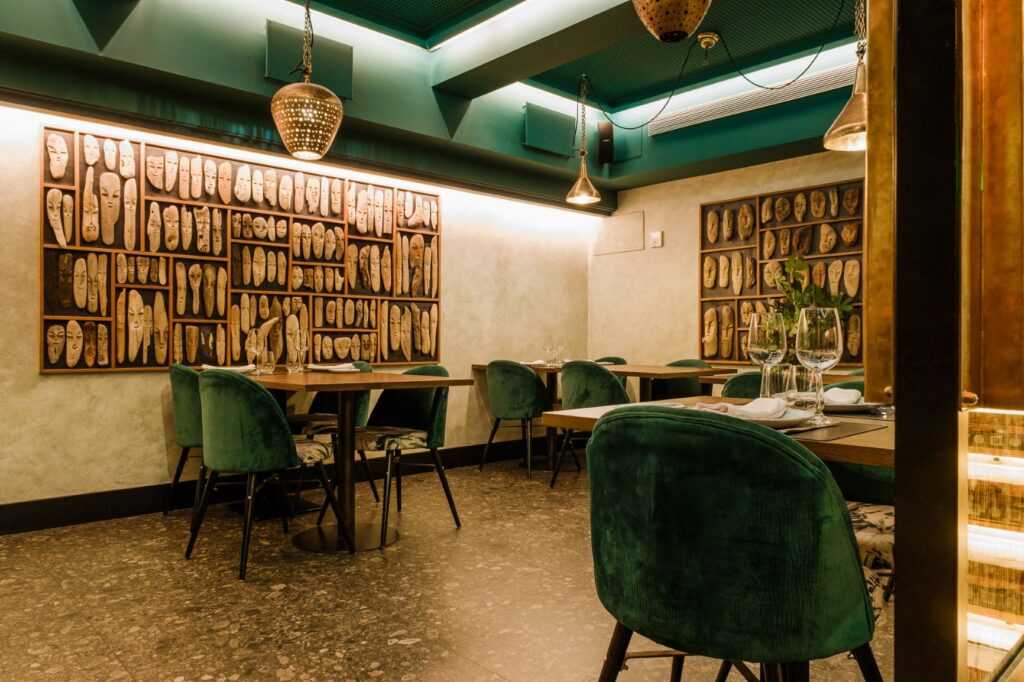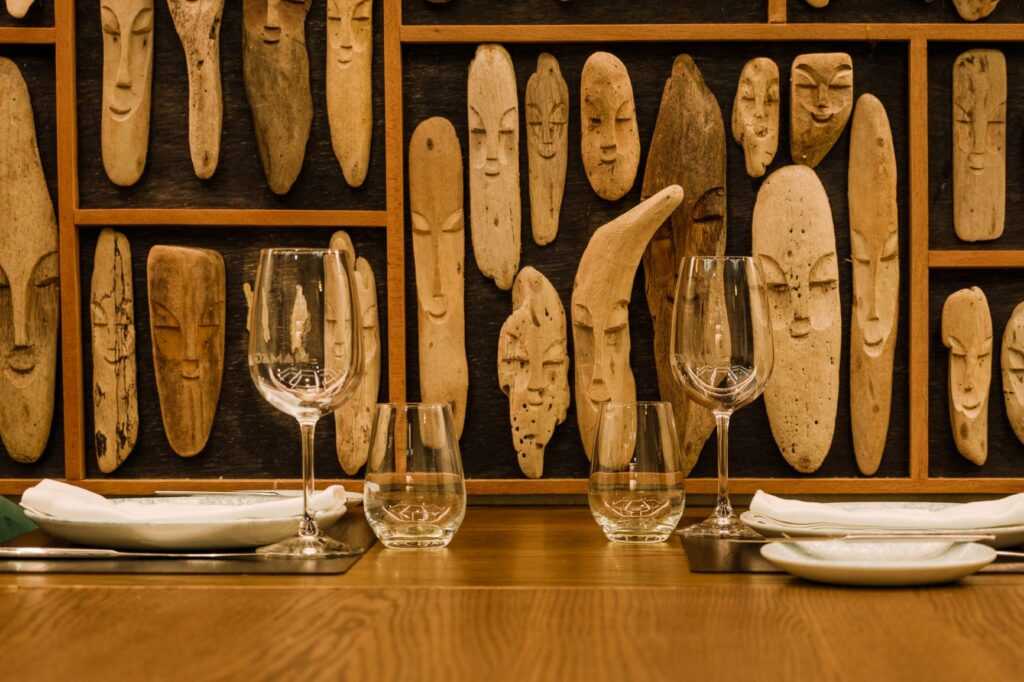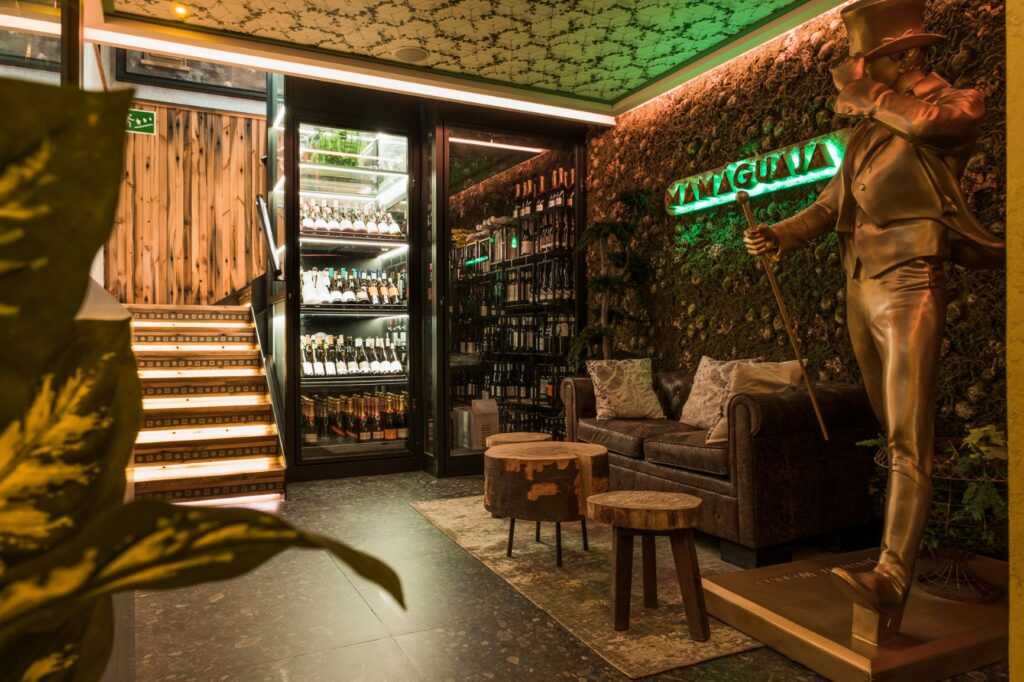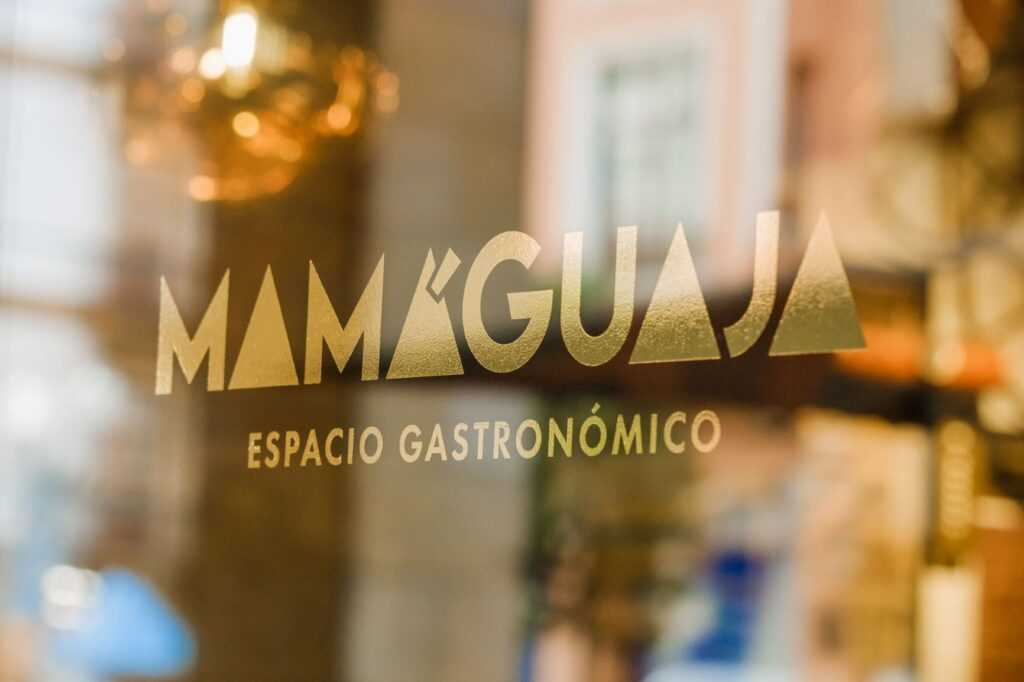 Address:
C/ Marqués de San Esteban nº 8 bajom33206 – Gijón
Photography by Érika Anes, exclusively for Spain for Design.
Asturias-based Érika Anes has been interested and linked to the arts since childhood, an interest that prompted her to study photography and lighting in Oviedo. In 2014 she started working for Mediadvanced, a multidisciplinary creative agency that develops communication, image, photography, art, marketing, and e-commerce projects. She has worked for several Spanish brands and companies in different sectors. A regular contributor to Spain for Design, she continues to develop as a freelance photographer. She set up her own studio for photography and video production, Deza Studio. (@dezaestudio).
To view more of Erika's photography for Spain for Design, see Café in Asturias, Spain Channels a Victorian Parlour, MonteNuño Residential Complex, Oviedo, Spain, and Asturias for Design.