2022 Made in Spain Holiday Gift Guide: Functional Art Pieces
November 14, 2022
/
/
Comments Off

on 2022 Made in Spain Holiday Gift Guide: Functional Art Pieces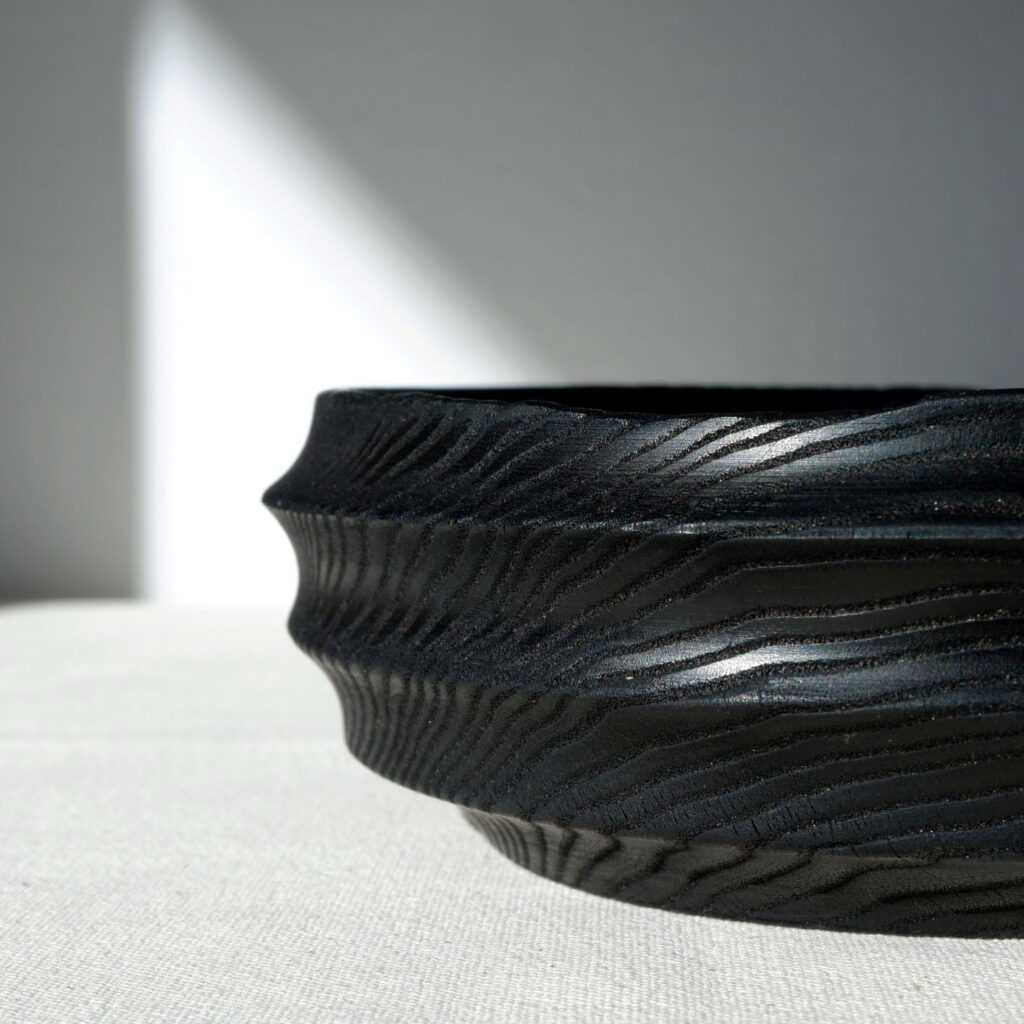 This curated selection of made-in-Spain pieces has wonderful gift ideas for the discerning recipient. Representing some of the best of Spain's artisan traditions-leathercraft, ceramic, textile, woodwork- they stand out as purely art pieces as well as functional objects.
All items are available online or by special order and can be shipped outside of Spain.
José Luis Bazán: Leather Art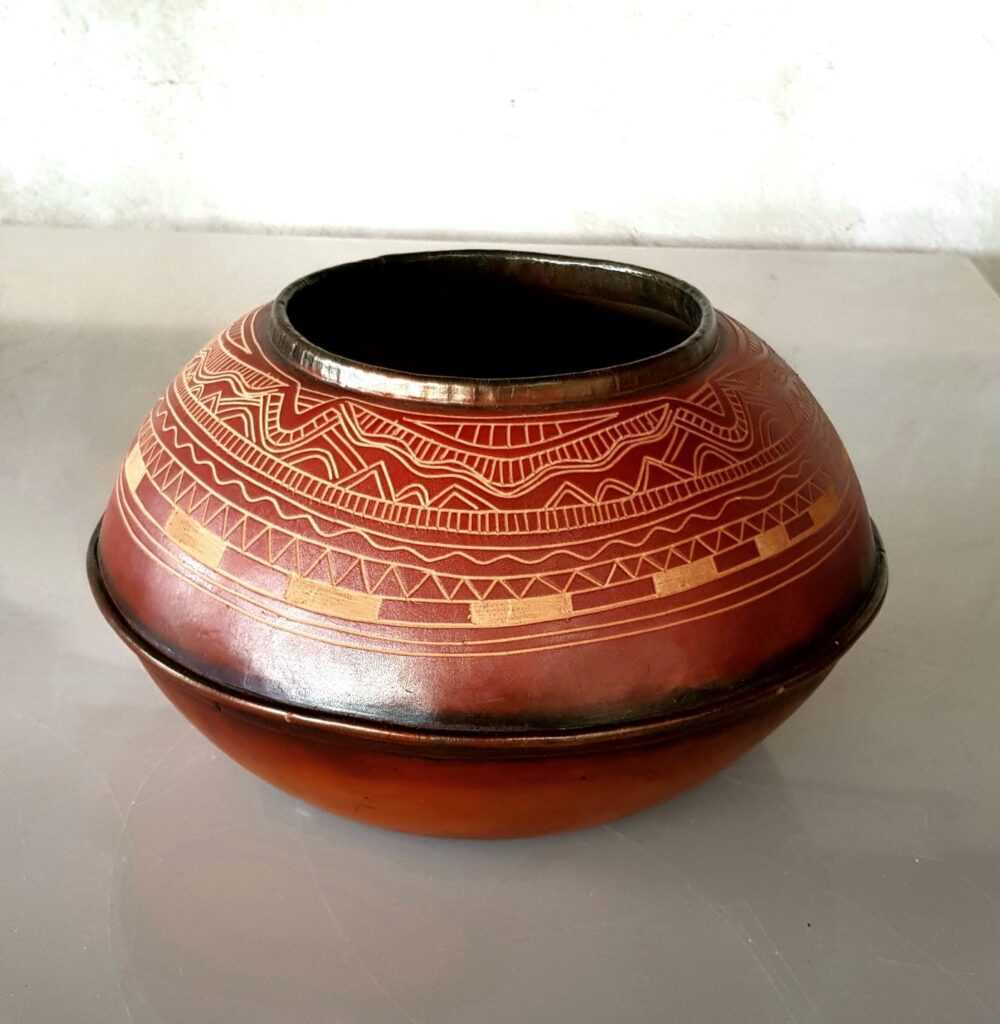 Awarded Spain's prestigious National Crafts Award for 2021 (Premio Nacional de Artesanía 2021) by Spain's Ministry of Industry, Commerce, and Tourism, José Luis Bazán is the son and grandson of leatherwork artisans who has been working in his craft since the age of twelve. Based in Benaocaz (Cádiz) in the Andalusian community, the town neighbors Ubrique, a city in Spain famed for its leatherwork. He feeds off that centuries-old tradition in a continuous search to modernize by exploring the functional possibilities of this material. His technical innovations in molding and engraving leather have led him to create pieces with unique textures and shapes. All are made with exquisite care from vegetable-tanned leather from the best tanneries in Italy.
José Luis Bazán has collaborated with Spanish luxury leather purveyor Loewe on a limited edition collection of bowls. His work has appeared in Vogue Spain and Vogue Taiwan, among other publications. He is devoted to teaching to pass his knowledge to a new generation of leatherworkers.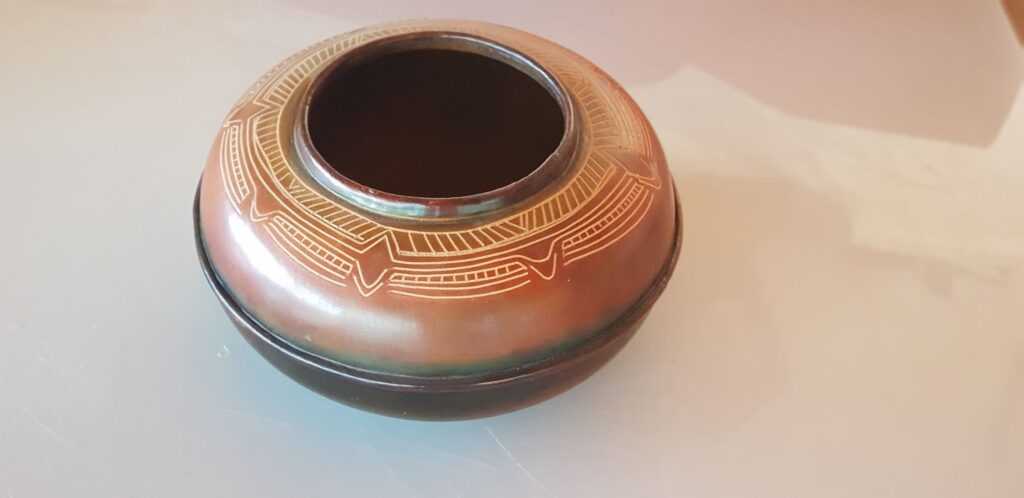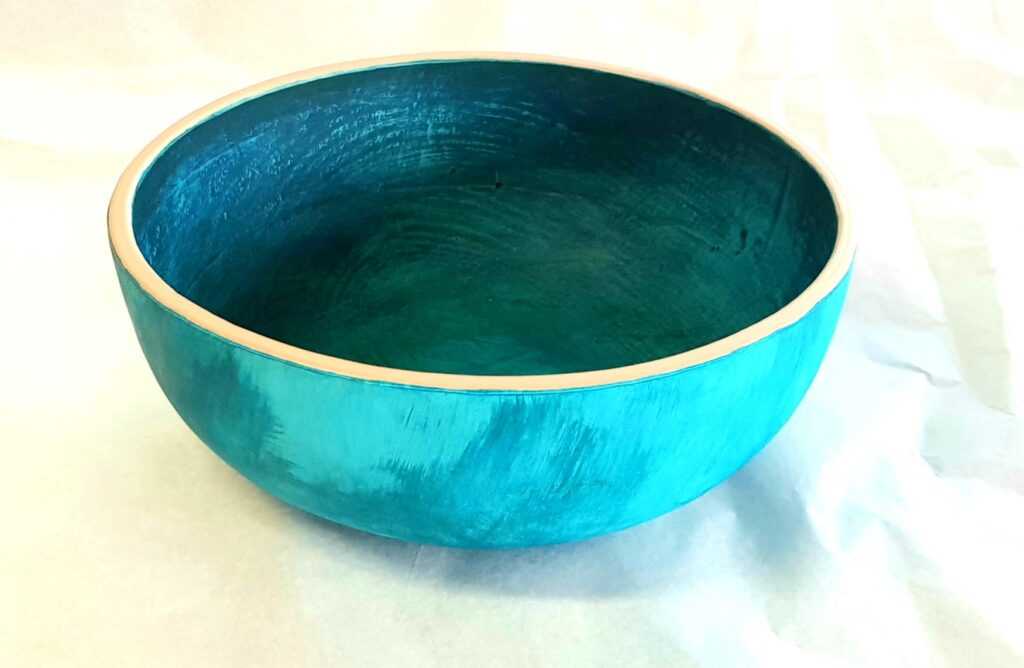 Learn more about this artisan in José Luis Bazán is Awarded Spain's Prestigious National Crafts Award for 2021 and Singular Design by Leather Artisan José-Luis Bazán. Jose Luis is a member of SACo, the association of contemporary artisans in Spain whose mission is to showcase creations by artisans and designers from Spain who work in various disciplines. Learn more in SACo: Showcasing Contemporary Spanish Artisanship.
Photos courtesy of José Luis Bazán.
The Bubble Vase Collection by Plaart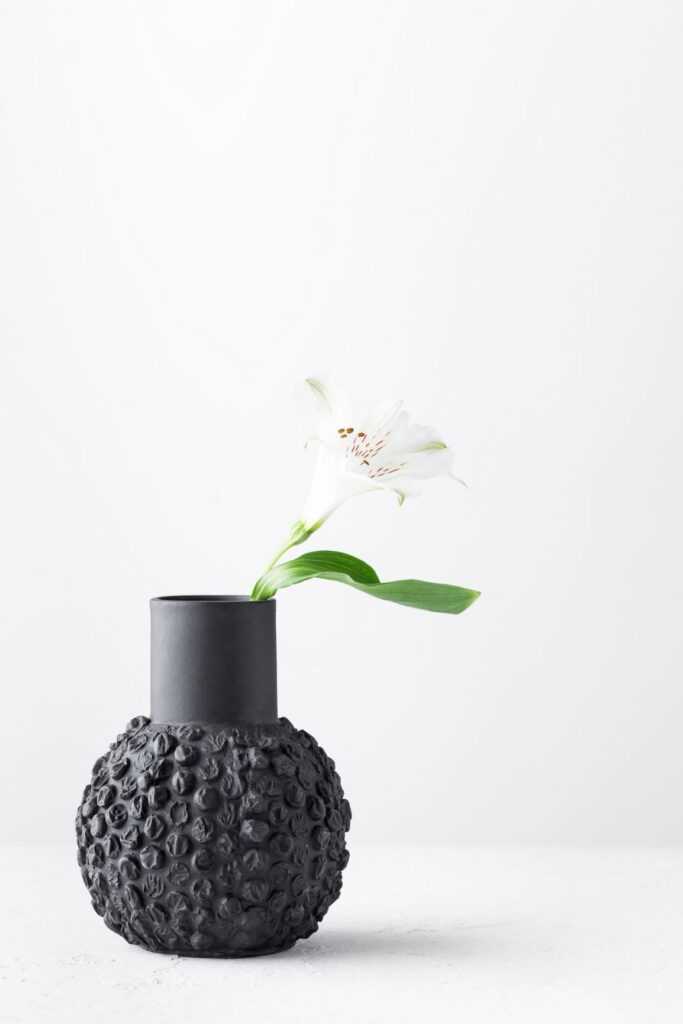 Located in Madrid, Plaart studio makes unique handcrafted contemporary ceramics. The founder, Isabel San Martín, is a graduate of fine arts. She received specialized training in ceramic arts from the School of Art Francisco Alcántara and the Moncloa School of Ceramics. Her work has appeared in Architectural Digest Spain, Elle Decor España, and El País, among other media. Plaart is a member of SACo.
The Bubble Vase is a part of a series of ceramic vases, an "anti-shock" collection. The concept for the design is self-protection, a game with the absurd. She covers the pieces with ceramic bubble paper. The inconsistency between the vulnerability of the material and the concept is a metaphor for the universal and unsuccessful desire to protect oneself from external interference.
Isabel makes her pieces using the technique of molds and collages in porcelain and earthenware. It is a modeling technique of pouring liquid porcelain or earthenware slip into the plaster mold. (slipcasting). Pieces are available in white, gray, black, and pink in round or tubular shapes in various sizes.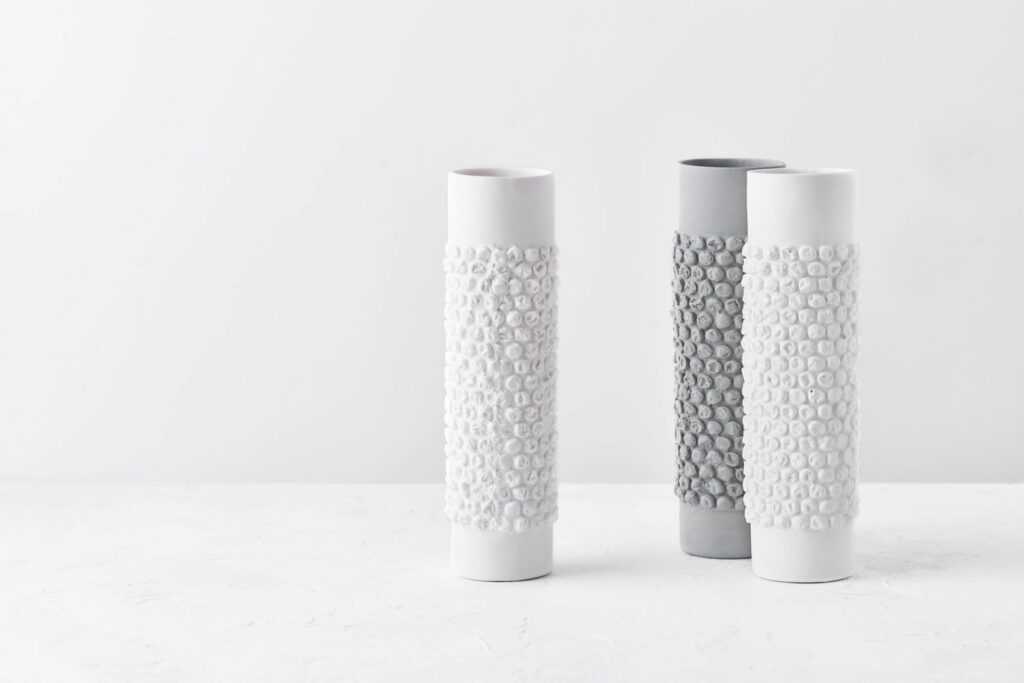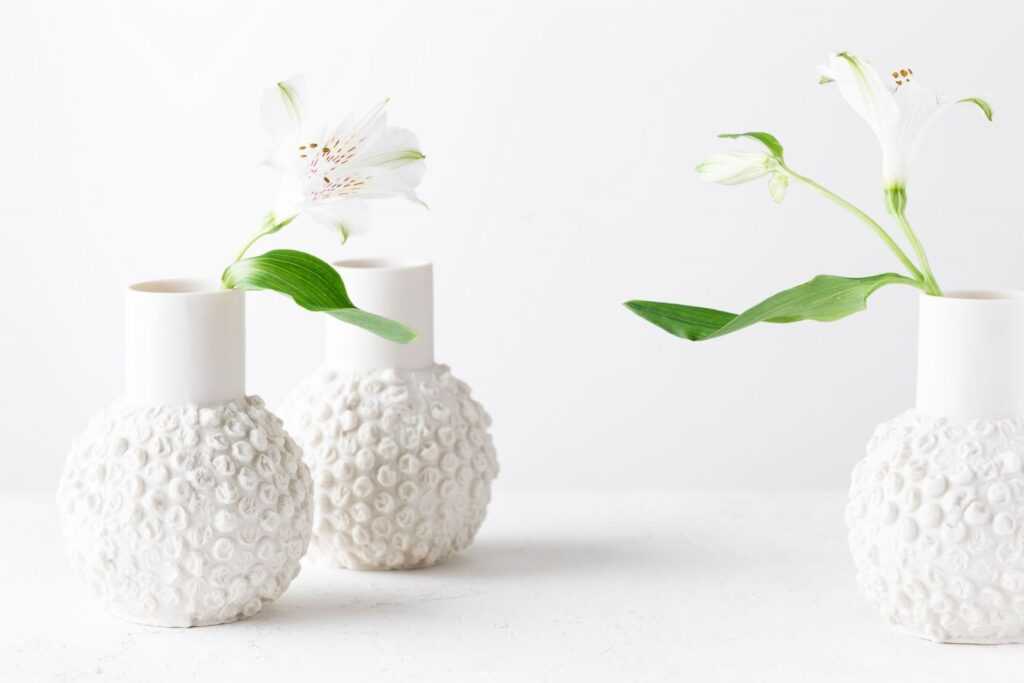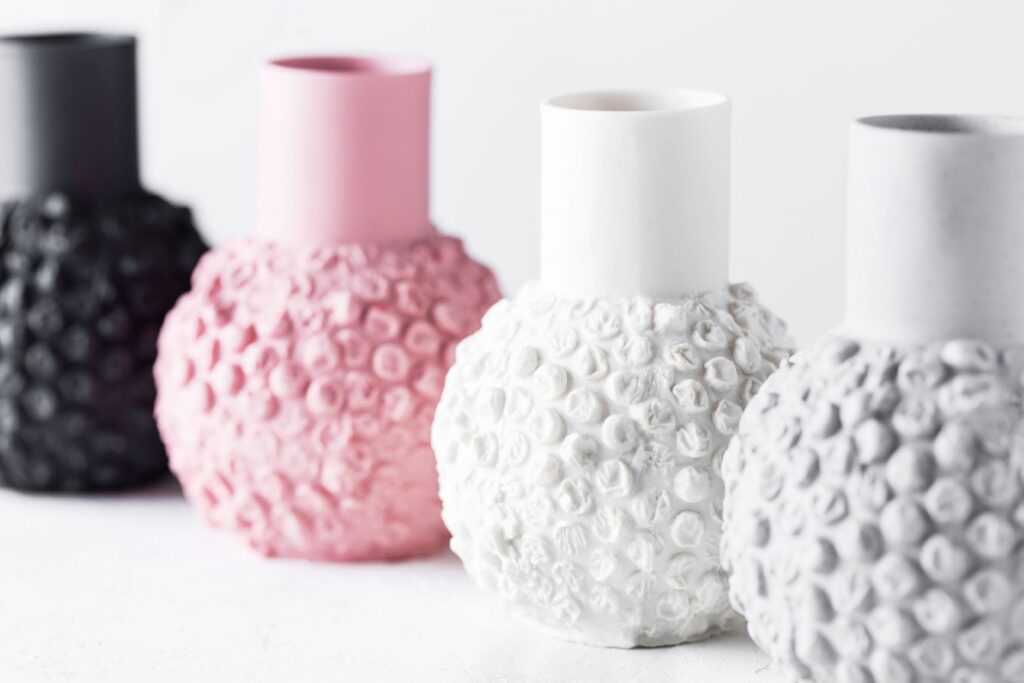 Photography by Qosen.
The Plier Centerpiece by Lorenzo Design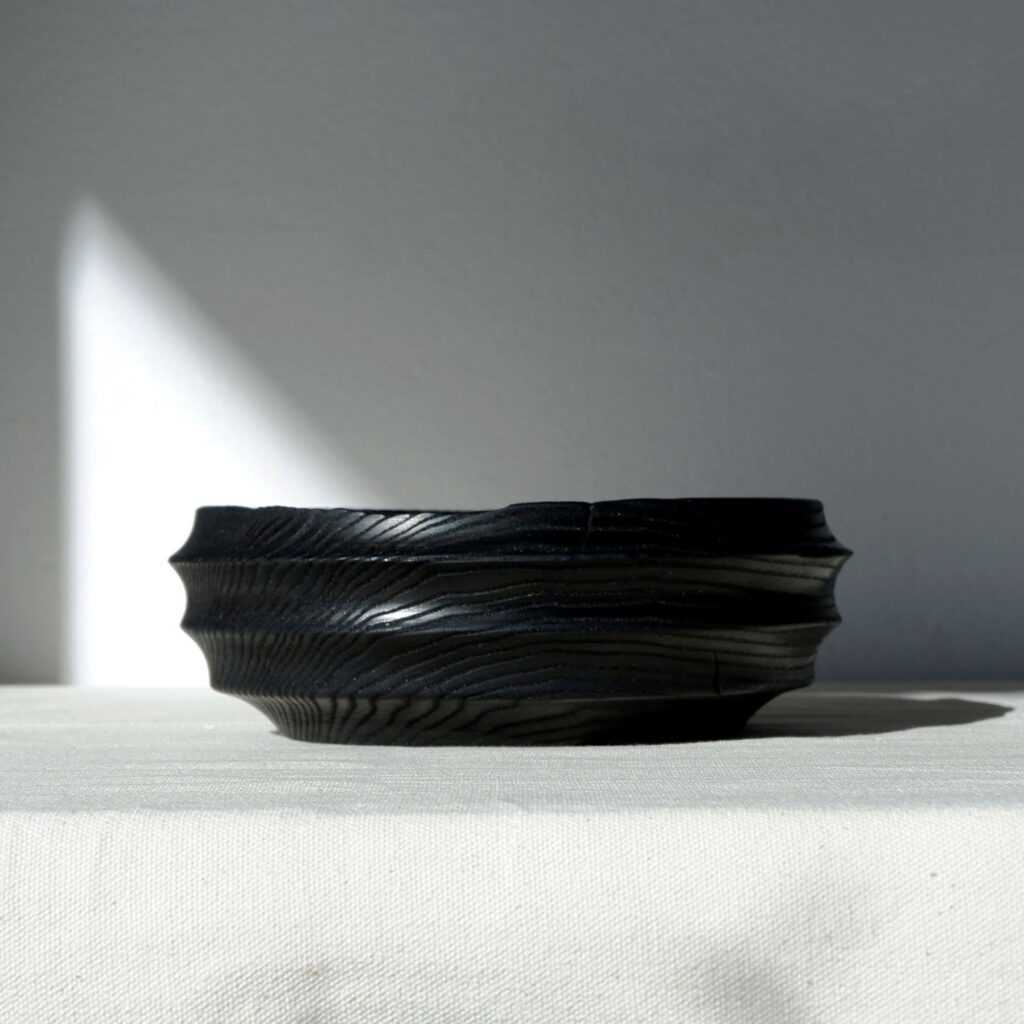 The Plier centerpiece is a sculptural design made by a cooperative of artisans who produce pieces designed and made in Estudio Sangiovanni in Galicia, Spain, marketed as Lorenzo Design. Plier is of ashwood that is turned by hand and carbonized on the interior and exterior. Perfect as a centerpiece or for fruit and salads, it measures twenty centimeters in diameter, seven centimeters in height, and weighs approximately one kilogram.
Sangiovanni and Lorenzo are the surnames of the company's predecessors, who founded the studio as a woodcraft workshop. From its humble beginning experimenting with the design and production of spoons for a Michelin-starred restaurant in Santiago de Compostela, Galicia, the studio now works with some of the most renowned chefs to design pieces and tableware for restaurants, including several that appear in the Michelin and Repsol guides. The studio's physical store in Santiago de Compostela serves public and commercial clients.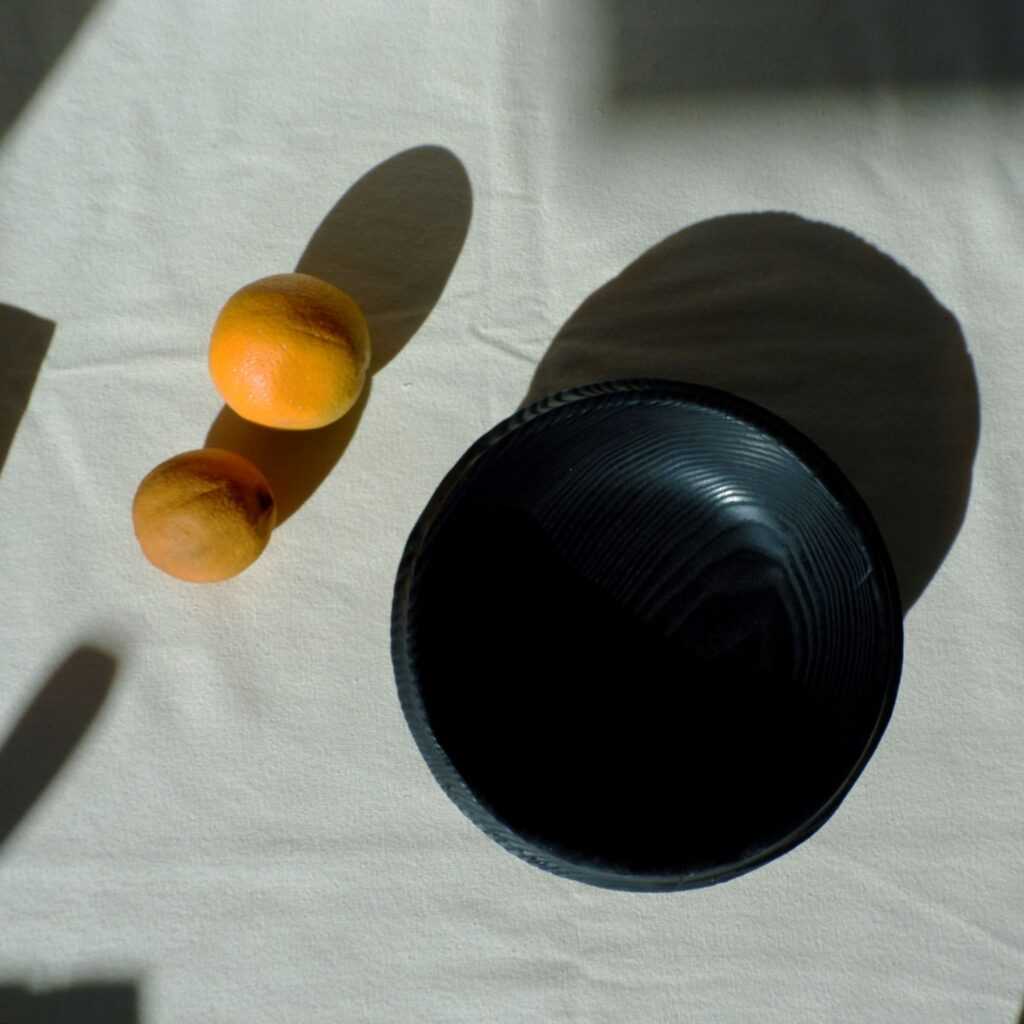 Photography by Lorenzo Design.
Natalia Lumbreras' Silk Art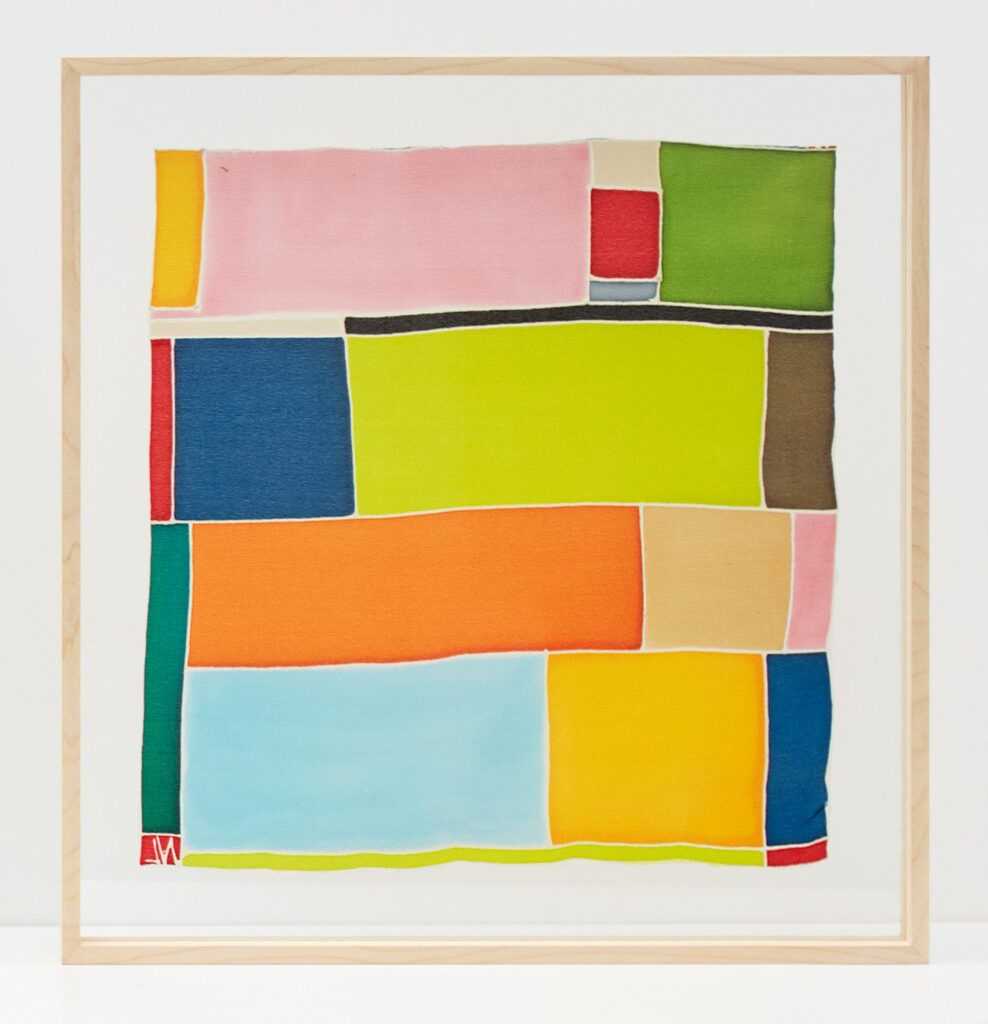 Natalia Lumbreras handmakes and hand-paints limited-edition textiles for clothing and the home. A graduate of the prestigious Central School of Art and Design in London, she contemporizes traditional Spanish crafts to create one-of-a-kind everyday objects. She has collaborated with fashion designers, such as Jesus del Pozo, and fashion houses specializing in flamenco designs, such as Antonio Canales. Her studio is in the "Homofaber" Guide, an online platform by the Michelangelo Foundation dedicated to artisanship in Europe. She is a member of SACo.
Painting on silk is a slow manual process. After more than thirty years of working with this material, Lumbreras currently focuses on textile art. Her latest is the "Caprichos" series in silk. "We conceive the Caprichos as works that, through craftsmanship and manual trades, manage to form both artistic and decorative pieces. They are colorful pictures that distinguish the place that they occupy. She designed the Caprichos to rest on a flat surface or to hang on a wall. The drawing on the fabric has a unique marking. It stands out because it exposes the painted silk from which it draws all its power".
Although she creates several units and versions of the models for her collection of cushions, each is unique. "I start with a concept for the print, then its application on silk, its washing and color fixation, and its preparation for the design of the final result. I have been modulating and adapting this technique to my needs which I have applied since my beginnings at Saint Martins College in London and during my internship at Atelier Ian & Marcel more than thirty years ago."
Photography by Pedro Martínez de Albornoz.
Traditional Pottery from Nijar, Spain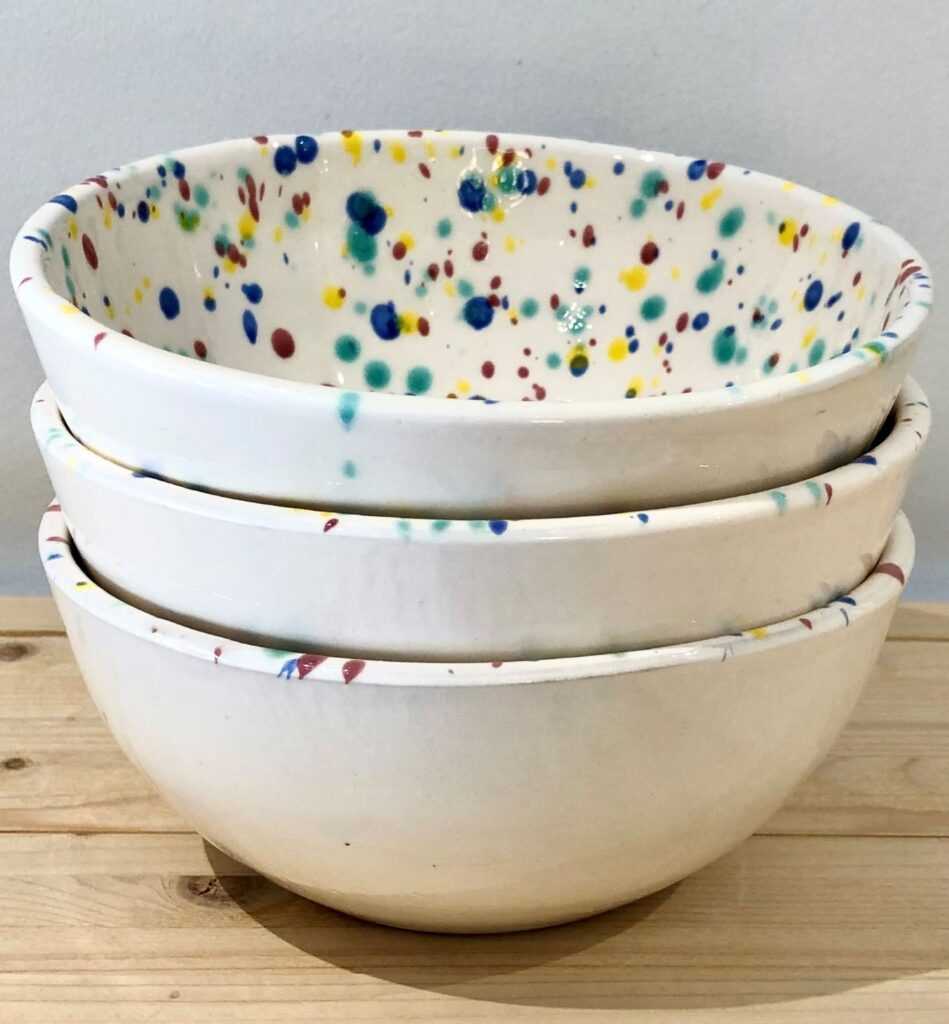 These bowls are from Níjar, located on the edge of the Cabo de Gata Natural Park in the southeast province of Almería, Andalusia. Nijar is a town renowned for its colorful pottery, which dates back to Islamic Spain.
Made of fired and enameled clay with a surprising color and textural effect, they have the appearance of volcanic lava flow due to the use of different pigments that react randomly during the firing process. The result is volcanic-looking surfaces that are reminiscent of the coasts of the Cabo de Gata Natural Park. The bowls are deep and are perfect for spoon dishes or sauces. They are available in different sizes and are microwave and dishwasher-safe.
They are sold online and in the Madrid store of Hijo de Epigmenio, which I have had the pleasure of visiting. Owned by Spanish craft connoisseur, Juan Manuel Gil López, learn more in Hijo de Epigmenio: For the Love of Spanish Crafts.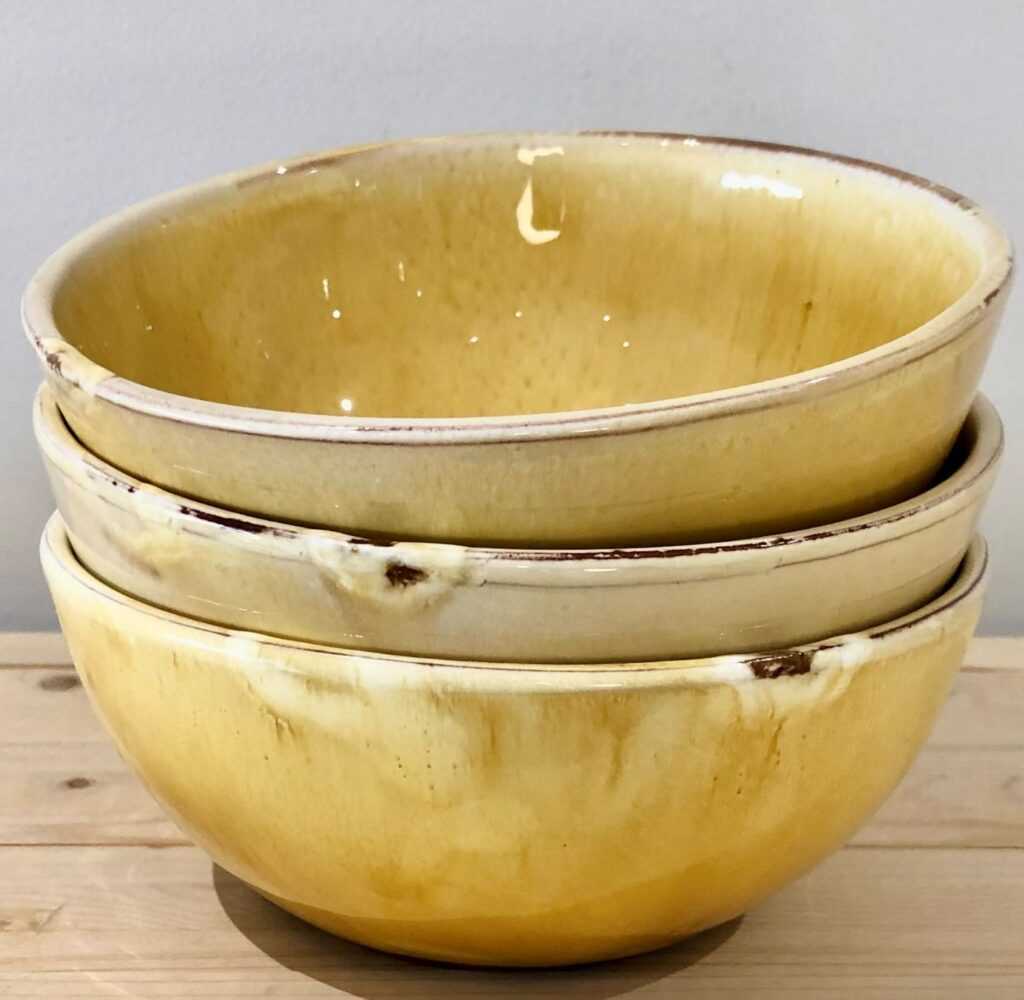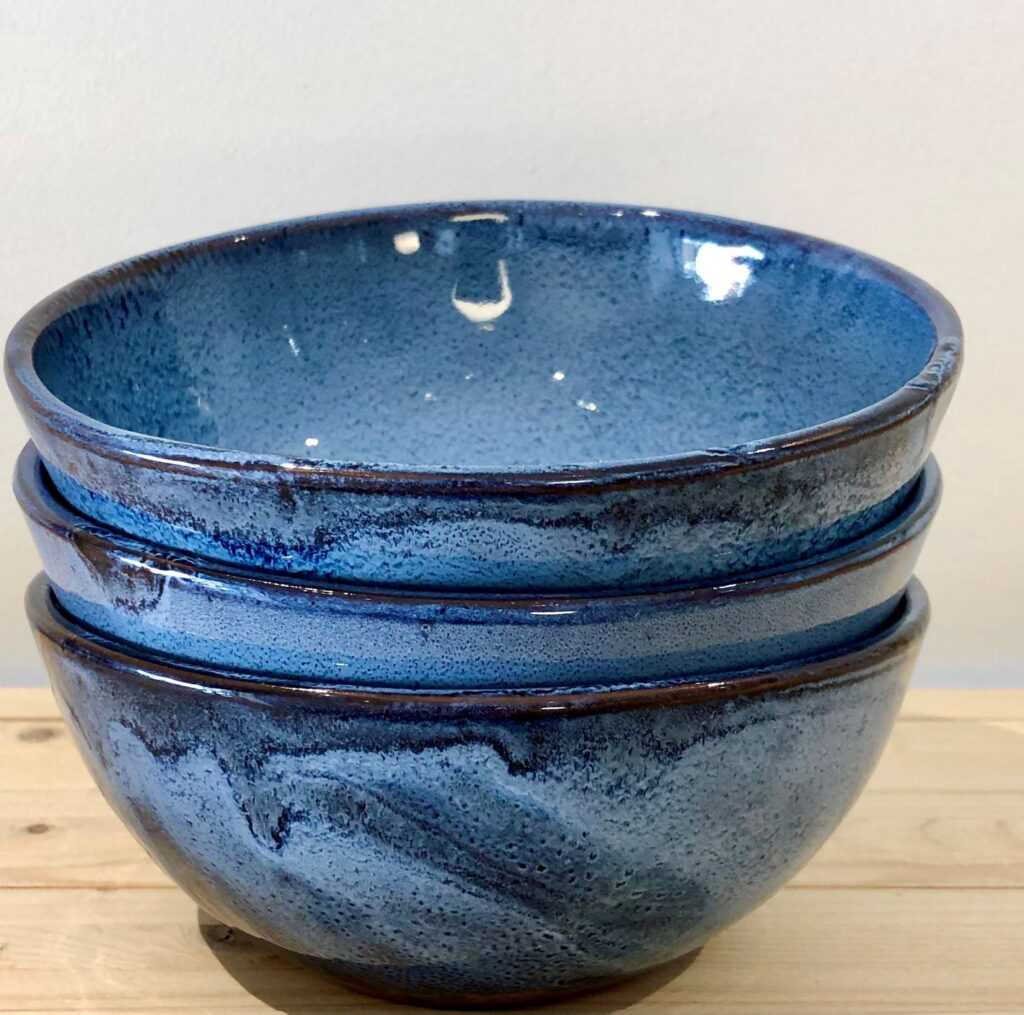 Learn more about Juan Manuel Gil López in Hijo de Epigmenio: For the Love of Spanish Crafts.